Whether you have curly, straight or wavy hair, there is one thing that is most dreaded among all others – a bad hair day.
Three little words that scare us all.
A bad hair day can completely change the course of your day, making you regret ever leaving, not only the house, but the bed itself. Or making you at least regret having a mirror.
This day is not something that you can predict, in order to prepare on time. It comes suddenly, out of the blue, and you are left with sorting out the mess.
In the end, when the unimaginable happens, and you realize that you are, in fact, experiencing a bad hair day, there is only one thing that can turn your luck – good hair tools.
But how to know which one is possibly capable of saving the day?
In this case, take a look at this list that Nubi Hair has put together for you. Not only will you tame your disobedient companion, but you will do it in a matter of minutes.
How to Choose Perfect Hair Tools

If you want the perfect hairstyle, you need to pick perfect hair tools. Whether you want to have curls, loose waves, or something in between, you need to pick your gadget wisely. It will be your best friend and support in the darkest of days.
The most important thing is – never connect the features of a tool to its value!
Just because something is expensive, doesn't mean it is of the highest quality.
The best thing to do is to actually read through the reviews and see what people who have actually used the product think. Personal experience and a good word of mouth will top even the most advertised product any day.
However, it is still difficult to choose among so many different hair tools. That is why we are here, so don't worry, you will find your perfect Nubi Hair hair-styling machine in no time.
Best Hair-Dryer
Of course, we are going to start with the hair dryer. It is an indispensable part of your everyday life. Whether you have straight, curly or wavy hair, you will definitely use a hair dryer at one time or another. The most important features of these hair tools are that they need to be strong so that they can dry your hair fast, and they need to be easy to use, which means that it is desirable for them to be as lightweight as they possibly can.
Here is our top pick: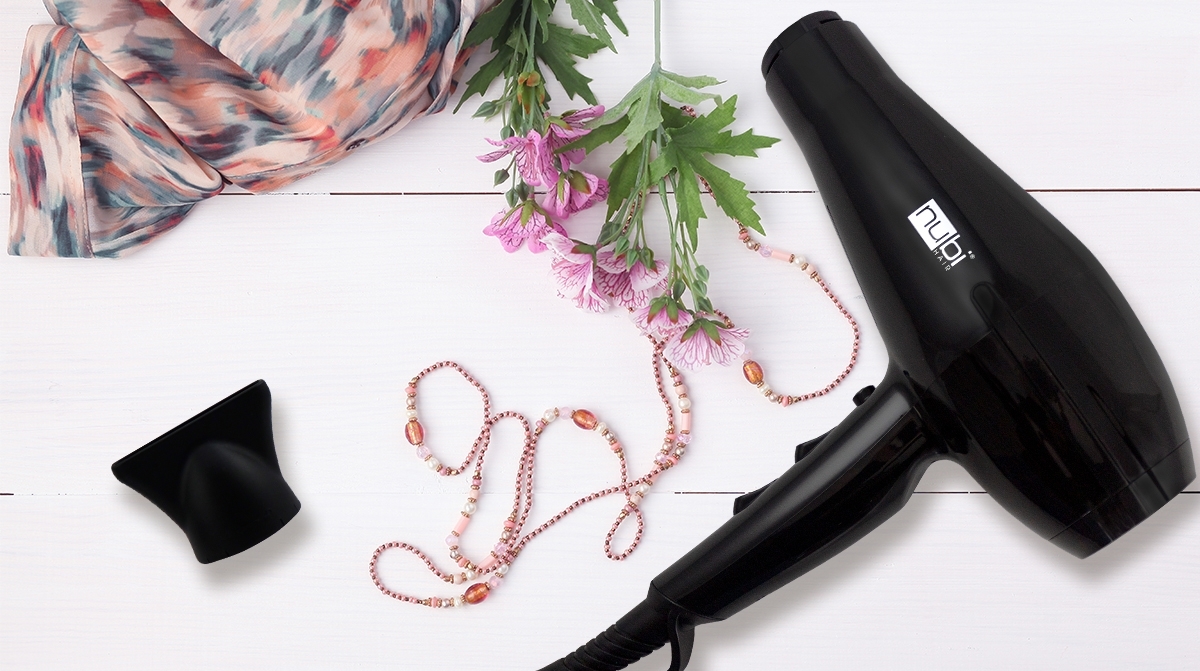 This hidden gem is really worth trying. You will dry your hair in no time, since its strength amounts to 2010 Watt, just like the ones in professional hair salons. It is everything you have ever wanted in a hair dryer and more.
Hair tools can really be tricky. Imagine having a birthday party to go to. You washed your hair, ticked all the boxes in the hair care routine list, now it is only left to dry it properly.
But, the unthinkable happens.
The cord is too short, so you are not able to dry and style your hair in front of the mirror. You dangle over the bed doing the whole thing "blindly," and, of course, the result is nowhere near as perfect.
This whole not-so-imaginary situation has happened at least once to some of you. However, it needn't happen again. The Nubi Blow Me Away has a 5.5 foot power cord, so you can finally reach that mirror and style your hair appropriately.   
As for the temperature setting, this one also complies with the simplicity of the first one – you can choose between 3 simple options, low, medium and high.
As we had said, out of all the hair tools, this one will definitely give you value for money. Now, don't waste any more time and order it today.
Best Flat Irons
Almost as indispensable as the hair dryers themselves. A long standing monument to every woman wanting her hair a bit flatter, a bit straighter.
When it comes to keeping your hair straight, you can't just rest your entire faith in a blow dryer. You are only setting yourself up a disappointment, if you ask us.
That is why it is extremely important to find a perfect flat iron that will make your hair, especially the bottom part, unbelievably straight. Millions of women yearn for this constantly. You would think that straight hair will fall naturally and go down its designated course. But this can't be further from the truth.
In support of this, there are millions of ruined photographs with straight hair going "a bit off," more to the left or right than it is supposed to. Don't even get us started with the bangs. Those things are designed to ruin every picture, that is the only explanation for why they never fall straight over your forehead, and follow their designated path.
However, with our top picks, you can leave those worries behind you and enjoy your hair being, for once, what you believe it was destined to be – flat.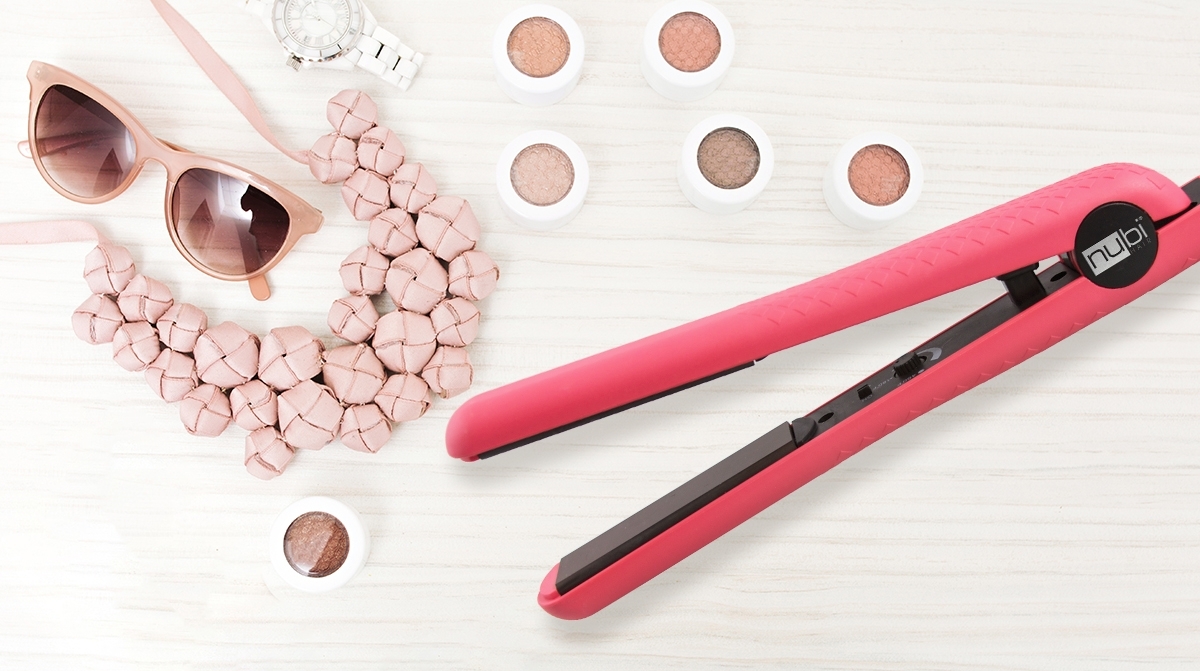 You don't pick your hair tools on the basis of color, do you? We don't, either.
But, that being said – it's pink!
Of course, all jokes aside, color, although beautiful, will not be the reason you should buy this perfect tool.
In a matter of minutes, you will have your hair completely flattened and worthy of a red carpet event.
You may be dubious about the damage it may cause to your hair. Unlike most flat irons, this one will keep your hair feeling completely safe, because it emits safe infrared heat. Also, there is the negative ion technology which will take care of your cuticles, avoiding any frizzy moments or static.
In order to achieve the perfect outcome, it is best to begin at the spot nearest to the scalp. Of course, try to make the distance comfortable, so don't get too close if you are afraid you will burn yourself. Easy and relaxed is the way to do it. Take a hair strand and put it between the tongs, hold the flat iron firmly, and pull it slowly downwards.
Don't allow the tongs to stay in one place for more than an instant, because they can singe your hair. Brush your hair and detangle it, and you are ready to go.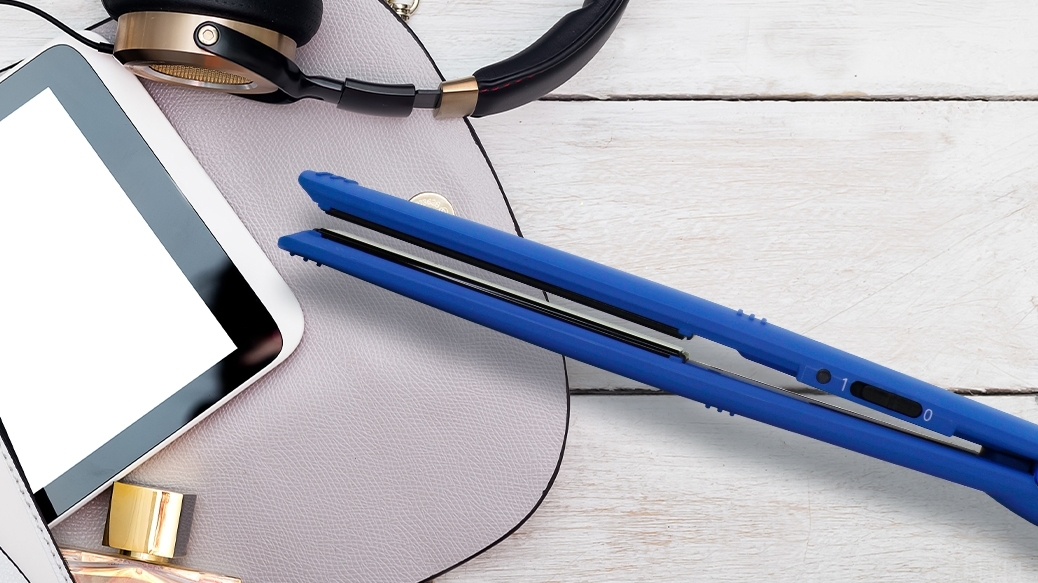 Say goodbye to frizz and all the rebellious parts of your hair that don't want to comply with your wishes. This flat iron is among the finest hair tools there are, so you will not make a mistake buying it.
As we have said, it is important to choose a flat iron that will straighten up, or curl even the most demanding hair. The tourmaline ceramic technology in this one will straighten your hair in no time.
It is so powerful that, no matter how thick your hair is, it is going to curl it and vice versa – no matter how strong your curls are, the heat that can reach as far as 450°C will definitely win that fight.
Best Curling Irons and Wands
If you believe curling your hair with a flat iron is just too much work, and too complicated, don't fret, there is a thing for you too. Yes, it is easy to say try to find the best curling iron that will fit your needs. But how to accomplish that and what to look for in one, to be the perfect one?
When it comes to hair tools such as curling irons and wands, it is best to look for the ones that are simple to use and that will make your curls durable. There is nothing worse than, for example, preparing to go to a wedding, arranging your curls, only to realize they have straightened out an hour later.
Luckily for you, we have found a couple of perfect ones, which will make your life a whole lot easier.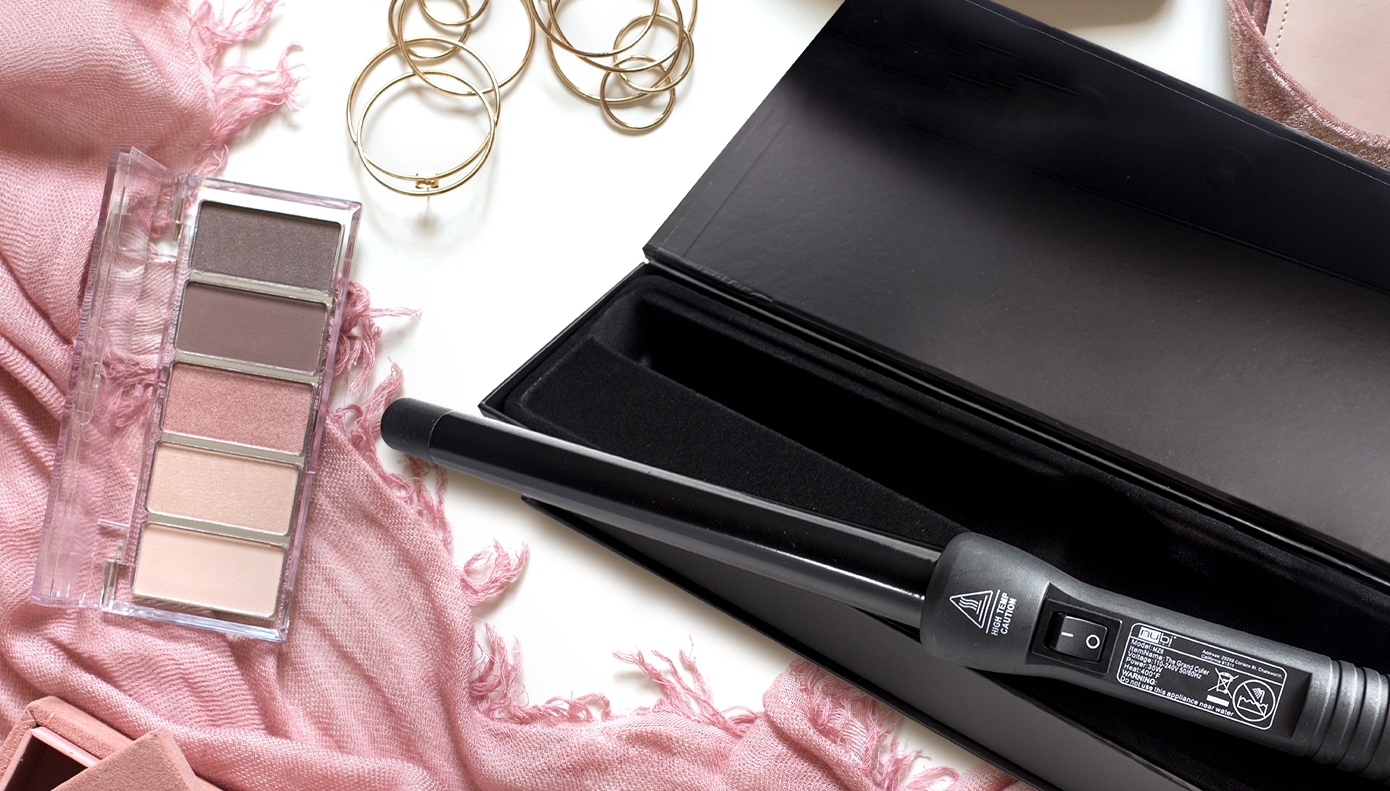 If you want easy, then this is the thing for you. It practically does everything for you, with the minimum amount of effort from your side.
The Nubi Hair Grand Curler boasts negative ion technology. This is what you need if you're hoping for frizz-free hair!
Suitable for all hair types, it features an 18/25mm tapered barrel. It also has a beautifully-designed easy-grip handle, making it easy to twist and twirl your way to curl perfection.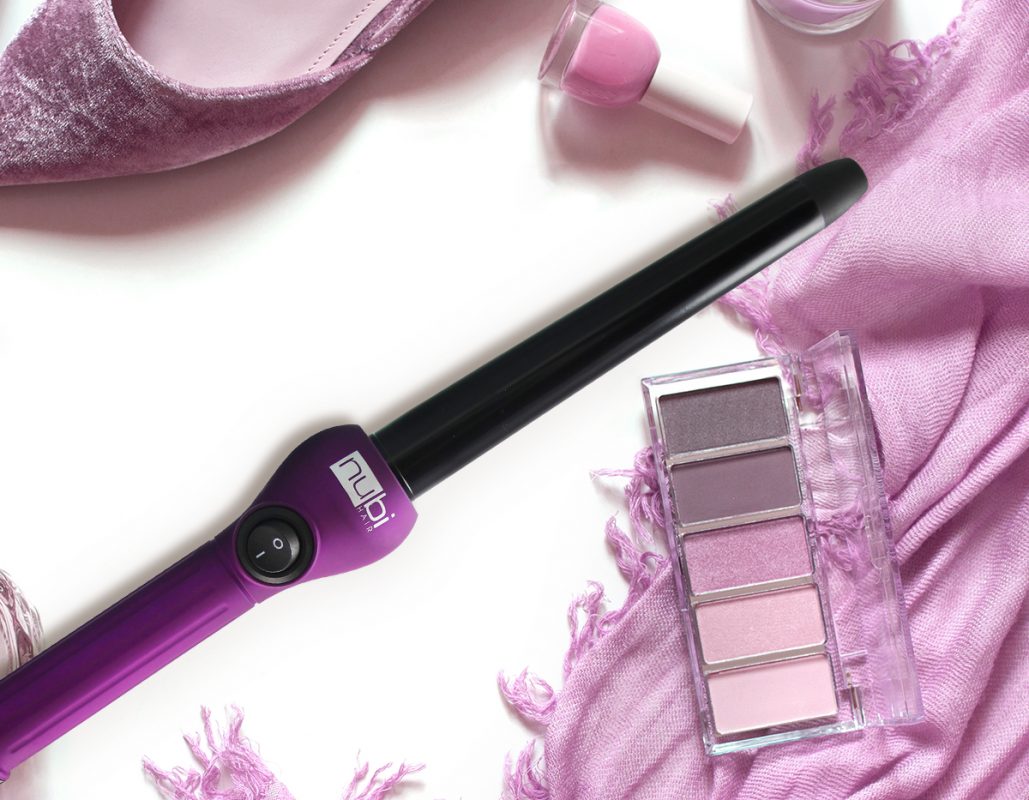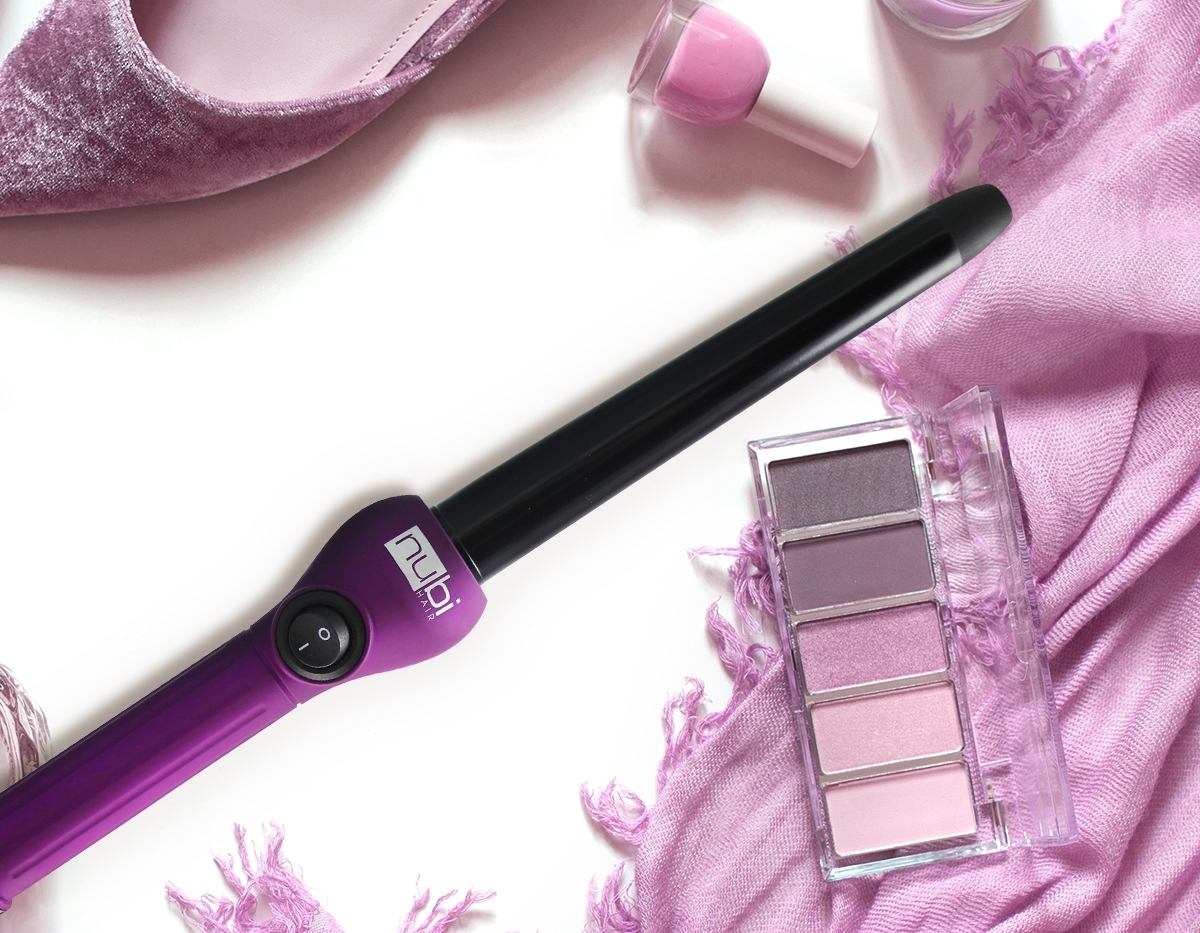 Needless to say, if it got on our list, it is well worth trying. You will definitely not regret it. Not only does the Nubi Sleek Curl Purple make the most perfect curls, but it does that in the simplest way possible. Just wrap your hair around it and you are good to go.
All hair tools that have been previously mentioned are the safest choices possible, but this one is an exquisite example of how to style your hair properly, while keeping it looking undamaged and shinier than ever. Be sure to order yours right now, it is calling your name as we speak.
Best Hair Brushes
Hair brushes are not what they used to be. With the advancement of technology everything has been improved, hair tools such as brushes aren't an exception.
Not only are they now able to detangle and style your hair, some of them can dry your hair themselves and straighten it, too.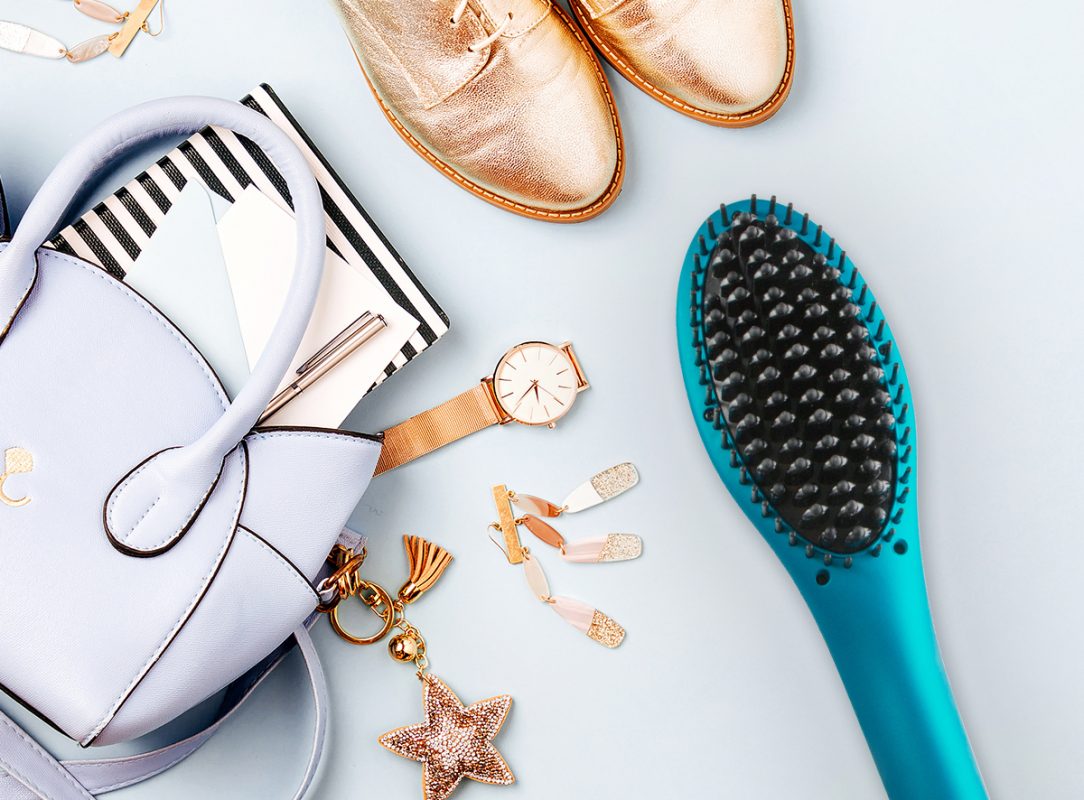 These types of hair tools are perfect for somebody that doesn't exactly have the time to deal with curling or straightening each hair strand. Not only will the Simply Sleek Brush from Nubi straighten your hair perfectly, but it will do that without a glitch.
You only need to pull it down your hair and make magic. The ionic technology that it uses helps your hair feel healthy and strong, without any breakage or frizz. 
Isn't that the dream?
Ready to get shopping for some new hair tools? You'll find everything that you need in our online shop. However, if you have any questions about any of our products, feel free to get in touch!