Flawless-looking skin is rarely something you're blessed with naturally. Most of the time, there's a solid daily skincare routine behind that glowy, healthy-looking complexion.
Skincare habits play a huge role in how your skin looks. Just because you aren't graced with naturally perfect, poreless skin doesn't mean you can't take necessary measures to keep your complexion in tip-top shape. That's what your fave skincare products are for!
However, when building a daily skincare routine, it's easy to stumble into the black hole of serums, essences, sun creams, fillers, and other complicated skincare steps. It can be overwhelming creating a routine from scratch, but the most important thing is that you're covering the most basic steps.
Nubi proudly carries an uncomplicated skincare line to help feed your skin the bare essentials. At Nubi, we make sure every skincare product is formulated with simple, skin-loving botanicals to care for your skin properly, even if you're following an easy and fuss-free routine. Here's one we highly recommend.
What Comprises of a Basic, Fuss-Free Skincare Routine?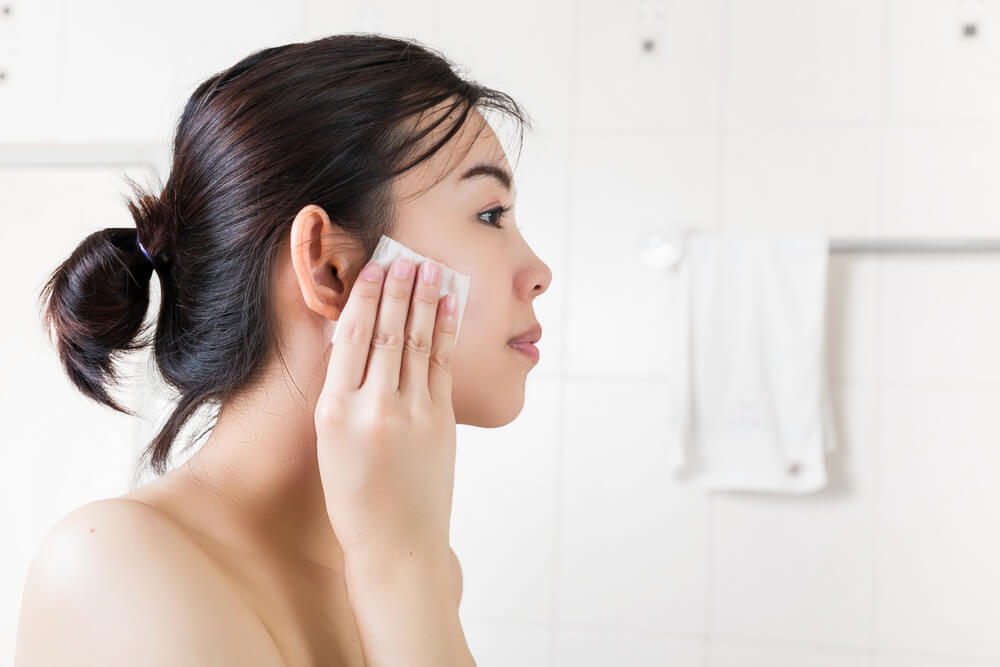 But what does it even mean to have an easy daily skincare routine in the first place? It surely doesn't mean harshly scrubbing your face or lazily slapping on your moisturizer every morning before heading out the door. Even if a daily skincare routine is simple and fuss-free, it should still cover the basics.
The three most important steps to a daily skincare routine that you cannot go without are cleansing, toning, and moisturizing. You can add your favorite serums or SPF whenever you like, but those three are non-negotiable — they are your skin's lifeline.
The more steps you put into your routine, the more you risk irritating your skin. Think about it, how many layers of product are you willing to suffocate your skin with? Once a week, masks and treatments are fine (and even encouraged). But when it comes to your everyday routine, less is more.
Having a simple routine also allows you to be more mindful of your daily me-time. Instead of squeezing a dozen steps into a 30-minute timeframe before going to work, you can take your time and enjoy your skincare experience. At Nubi, that's what skincare is all about.
Cleanse and Wake Up the Feel of Your Skin with a Facial Foam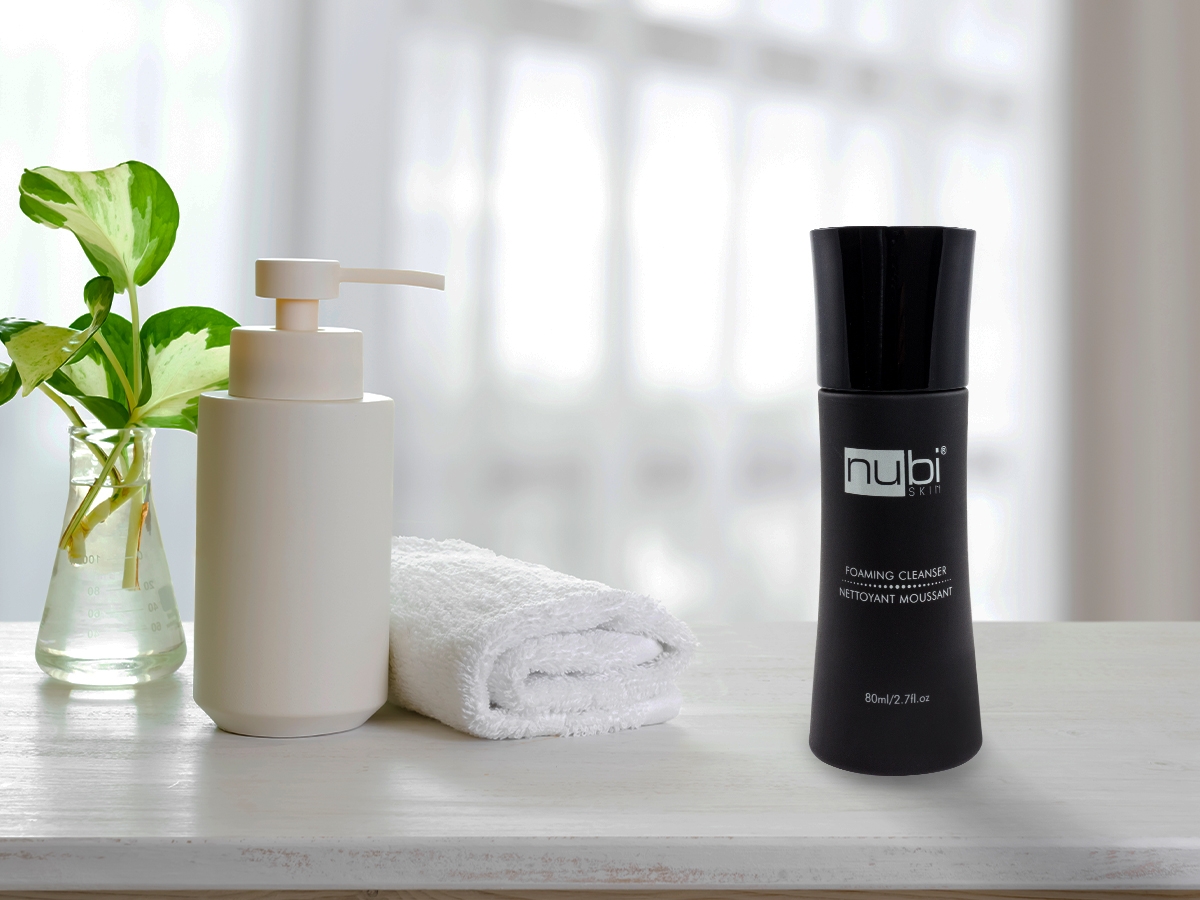 The first step of any good daily skincare routine is, of course, cleansing your skin. It's important to do it night and day, each for different reasons.
Ending your day with a good cleansing routine is pretty self-explanatory. It's to get rid of all the gunk and sweat that have built up on your skin, especially if you were out and about. And if you wear makeup regularly, a trusty cleanser will do the job of washing that away too.
But why wash your face in the morning? You might think it's unnecessary to cleanse as soon as you wake up. After all, you don't wear makeup to sleep! But when you're catching those Z's, oils from your hair can transfer onto your skin, especially if you're the type to toss and turn in bed.
You might also use a thicker moisturizer at night, and you must wash that off in the morning to restart your entire skincare routine. Otherwise, you risk clogging your skin, which later leads to pimples.
If you're looking for a high-quality, botanical-infused facial wash, try the Nubi Foaming Cleanser. It lathers up very well, creating rich and creamy bubbles you can massage into your skin to wash away all the oil and dirt from your delicate pores.
One of our favorite things about this cleanser is that it contains orange peel oil. This oil is terrific for aromatherapy, but few know that it has some skin benefits too. Orange peel oil soothes the feel of the skin, reducing the look of redness and irritation.
When cleansing your face, make sure you're not aggressively scrubbing it. Be as gentle as you can, making sure to create soft, circular motions to wash away every bit of grime on your skin. Then, pat your face dry with a face towel.
Prep for the Rest of Your Beauty Regimen with a Toner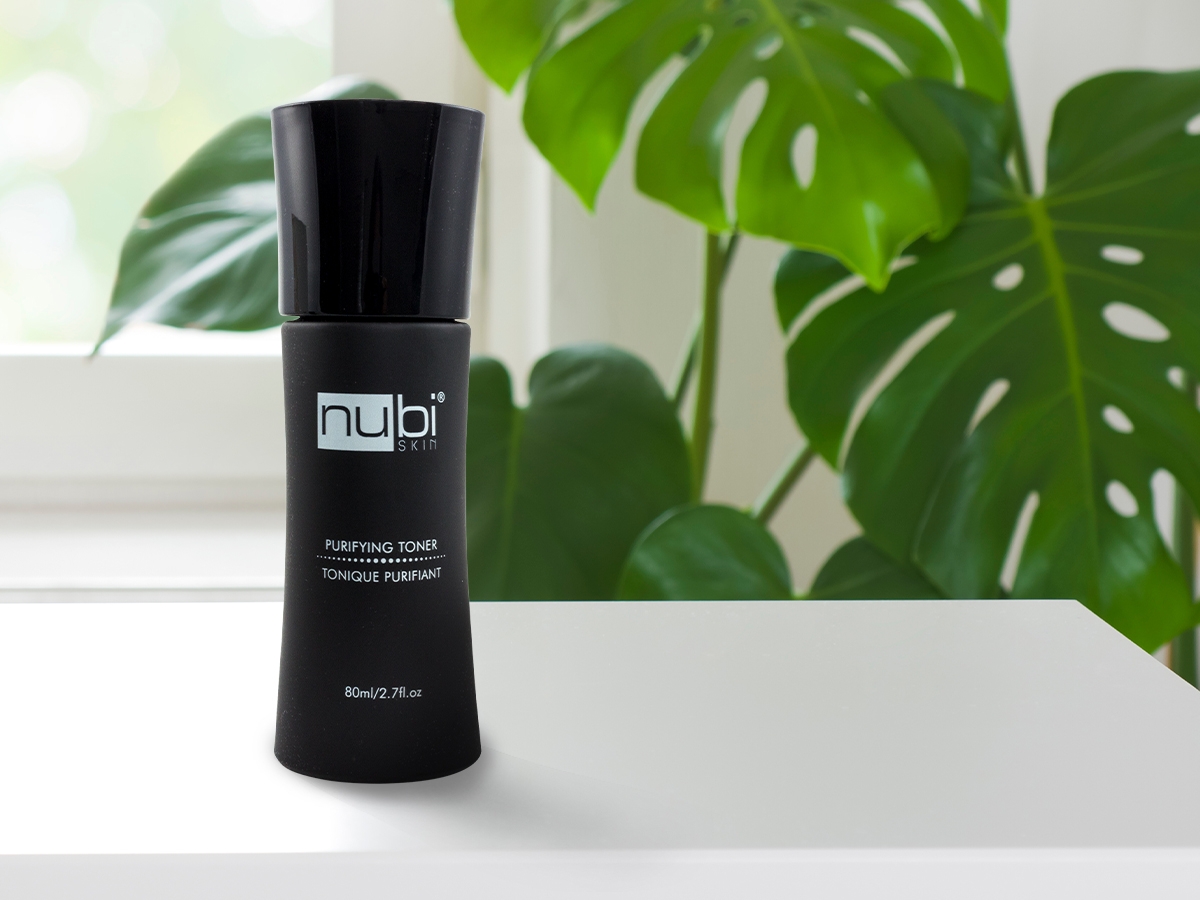 Many might argue that a toner isn't that important in your everyday routine and is just an additional expense. However, it has a huge role in ensuring that the rest of your products go on smoothly. After all, its main benefit is prepping your skin for the moisturizer that will go on top of it.
It leaves your skin feeling balanced, something that cleansers often interfere with.
Toners also help make your skin feel more permeable before putting on your next few products. When your skin is damp, it makes the absorption of other skincare products easier.
When looking for a toner, get one that is infused with other skin-loving ingredients that can address your top skin concerns. The Nubi Purifying Toner, for example, is terrific at refreshing and rejuvenating the look of the skin. However, it also contains ingredients that can soothe, hydrate, and brighten the appearance of the complexion.
The most common way to apply toner is by soaking a cotton pad with the product and gently swiping it across your skin. However, this tends to waste a lot of toner, since the cotton absorbs a lot of it. So, if you want to ensure that you're maximizing every drop of your toner, apply it with your fingers by tapping the toner into your skin.
Lock in All That Hydration with a Moisturizer, Day and Night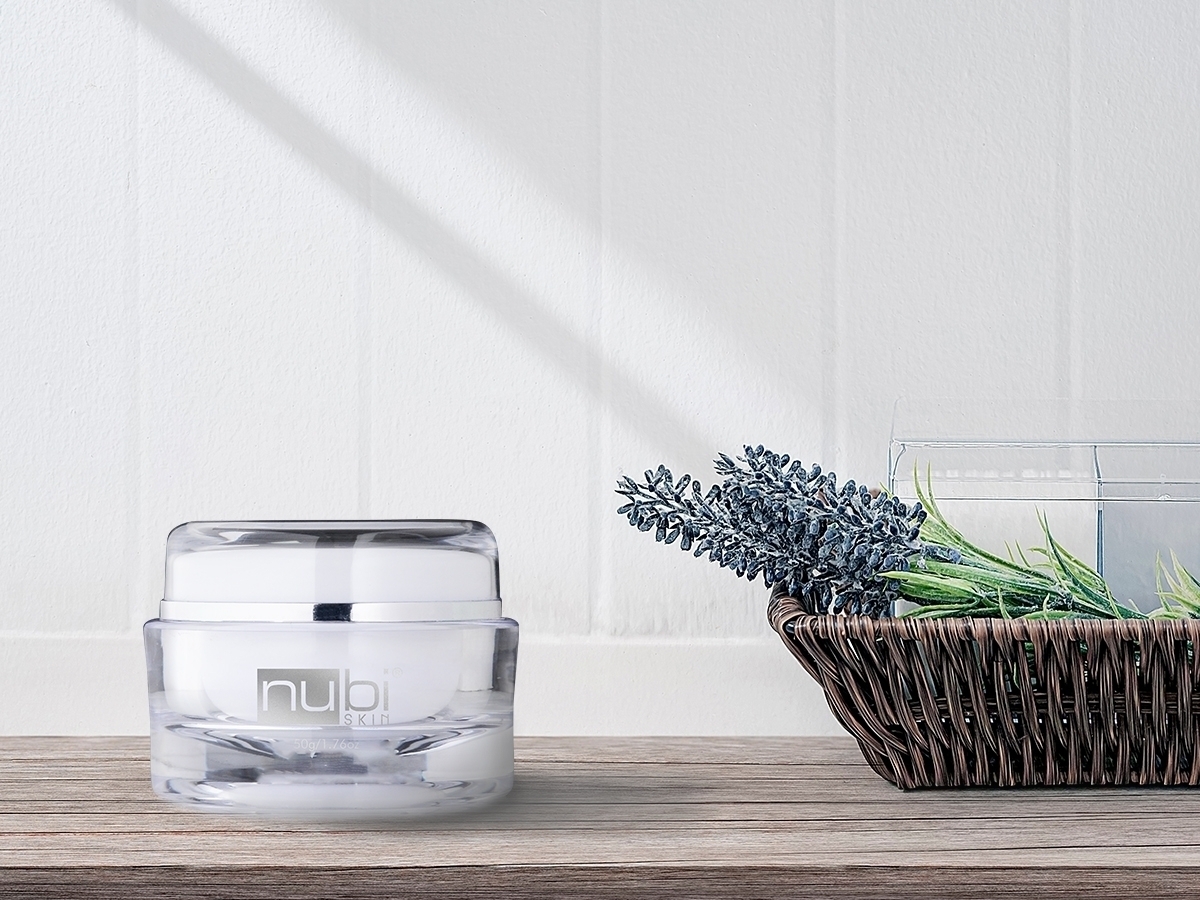 Moisture is extremely important for the skin. Not only does it rehydrate dry, flaky skin, but it also seals in all the goodness from the toner you just applied.
Moisturizing the skin is a must in your daily skincare routine because if you don't, your skin will either feel super dry or ferociously oily throughout the day. Either one is very bad for your skin, as it can lead to flaking and peeling on one side of the spectrum, or pimples and blackheads on the other.
A moisturizer helps soften the feel of the skin, eliminating the look of dryness, but it can balance how oily the skin feels too. With a good moisturizer, you can have skin that feels supple and hydrated skin without having to worry about it becoming too dehydrated or too greasy.
While it's not completely necessary, it's nice to have separate moisturizers for day and night. This is because, at night, you want something just a tad bit richer that your skin can absorb and drink up as you sleep.
During the day, use the Nubi Facial Day Moisturizer, a creamy moisturizer with a whipped texture that helps keep the visibility of wrinkles and fine lines at bay. It'll leave your skin youthful-looking. And when the sun sets, try the Nubi Facial Night Cream. It helps restore intense moisture as you snooze.
Both creams contain glycerin, shea butter, and sunflower seed oil — three ingredients known not only for their moisturizing power, but their ability to boost the look of skin elasticity (which means fewer visible wrinkles in the long run!).
Don't Forget Your Body! It Needs Heaps of Moisture Too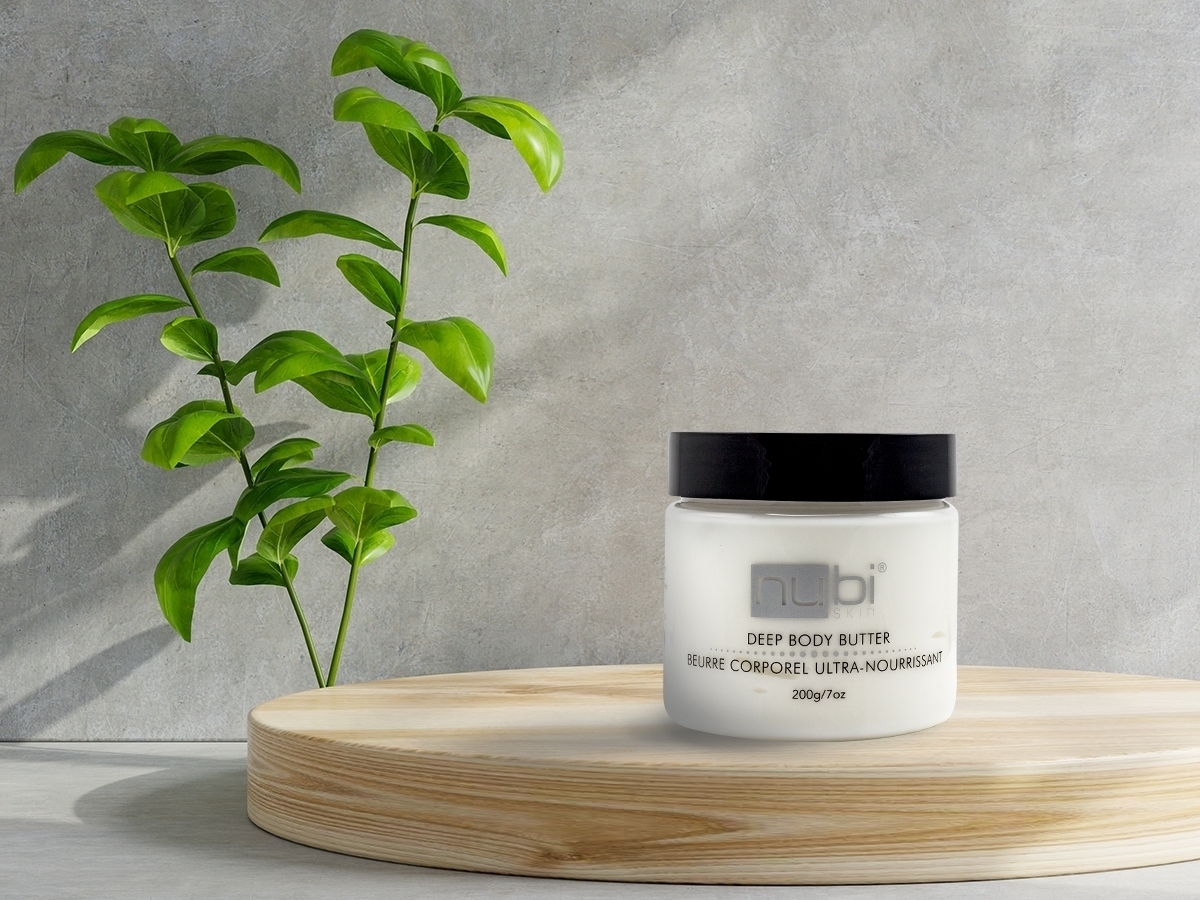 Your face isn't the end-all-be-all of skincare. When it comes to moisturizing, it's important never to forget the neck down. Aside from the face, you also have to be cautious of parts of the body that are prone to drying up and cracking, such as your elbows and knees.
That's why you should have a trusty body cream on hand. Apply it all over your damp skin as soon as you step out of the shower to lock in all the moisture from your bath. This will help keep your skin feeling soft and touchable all day long.
Applying lotion or cream to your body from head to toe is an excellent way to pamper yourself daily. It's not expensive, but it allows you to give yourself a special treat before you start your day.
During the winter, you need something a bit thicker than your usual lotion. For that, we recommend the Nubi Deep Body Butter. This rich cream is exactly what you need to ensure your skin feels soft, firm, and hydrated, even when it gets chilly.
Diligently Hydrate Your Hands Throughout Your Long Day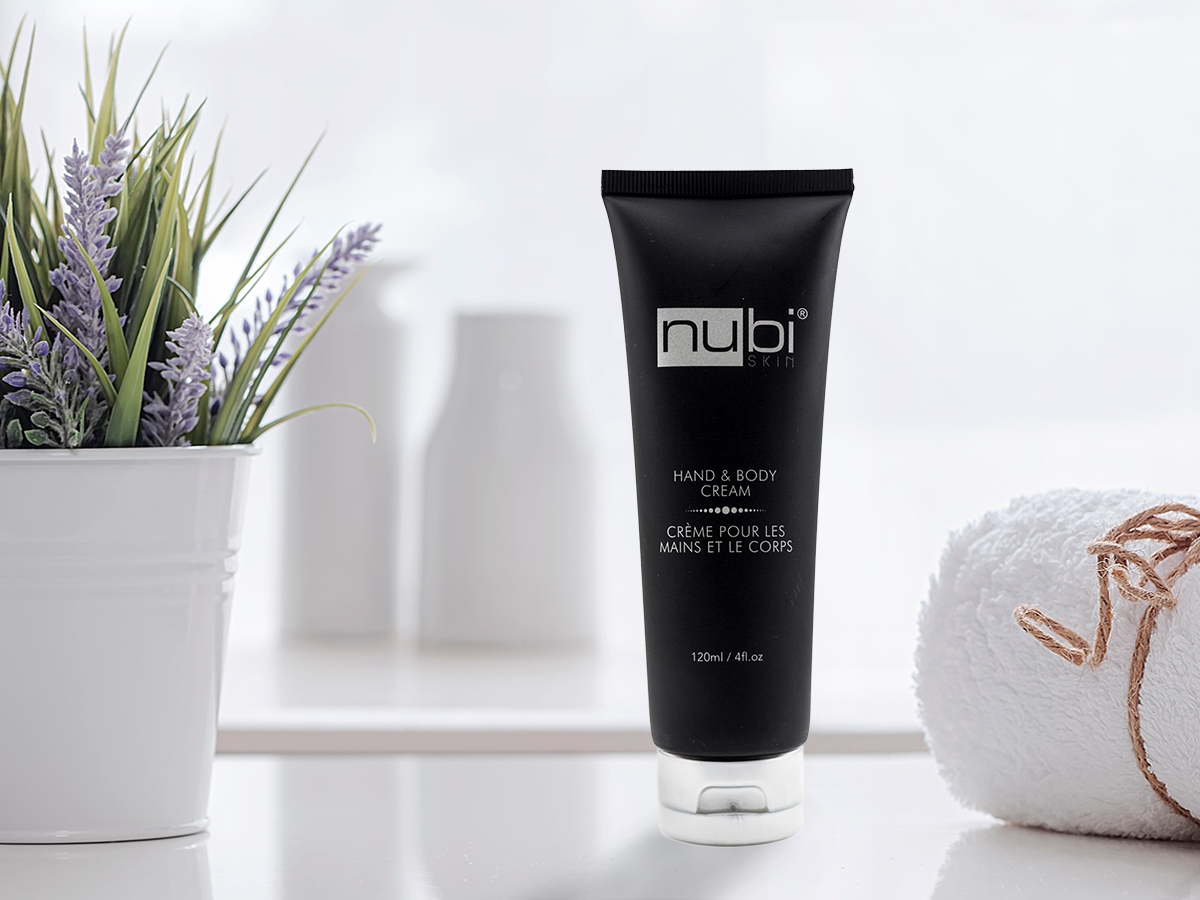 Ever since the pandemic started a couple of years ago, it's been a way of life for many of us to wash our hands or spray alcohol on them every hour we can. While sanitizing is of the utmost priority, you can't deny how much it dries out your hands afterward.
That's why a hand cream is very important to have in your purse nowadays. It's an underrated and often overlooked part of your daily skincare routine. However, trust us when we say it's a must for everyone. That's why we formulated our rich and botanical-rich Nubi Hand & Body Cream.
Aside from replenishing the moisture lost in your hands as you frequently wash them, hand creams also help keep your hands feeling soft and youthful. Yes, youthful.
The skin on the back of your hands is thinner, which means it's prone to wrinkles later on in life. When you moisturize your hands often, you'll be boosting the feeling of overall skin strength and elasticity. This will keep the appearance of wrinkles and folds at bay.
Using a hand cream at random times of the day is also a nice and easy way to give yourself a bit of a break during a busy day in the office.  Pausing for a few seconds to moisturize your hands with your hand cream is a terrific way to practice self-care and mindfulness.
Other Tips for Your Daily Skincare Routine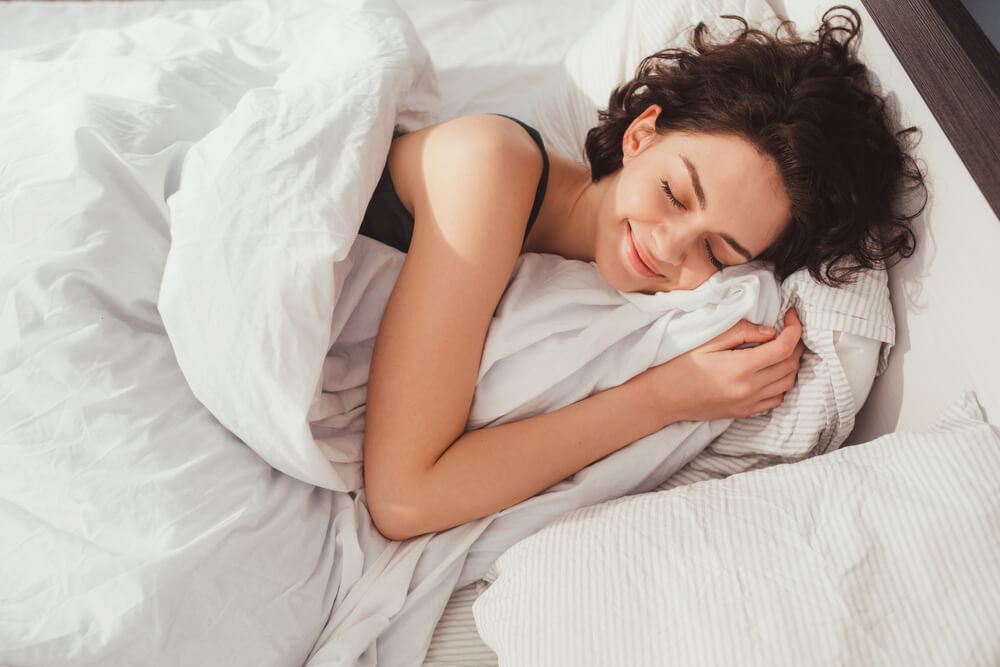 Exfoliate once a week with the Nubi Facial Peeling to get rid of dead cells suffocating your skin. Not only will this give your skin a more thorough cleanse, but it also helps products from the rest of your routine to penetrate the skin better. That way, you can maximize every ingredient in your Nubi skincare essentials.
Get enough sleep. Your skin

regenerates and repairs itself late at night

. So, if you want that radiant glow in your skin, you should get a lot of sleep each night. Around 7-9 hours is what you're looking for.

Keep your stress levels low. Stress is a huge factor in premature skin aging. It can lead to drier skin and dark circles under your eyes. Try your best to manage stress by picking up some new hobbies, like yoga or meditation.

Hydrate constantly. Take sips of water throughout the day, even when you're not thirsty. This is a great way to make sure you're hydrated inside and out.
Conclusion
You don't need your daily skincare routine to have opulent, expensive serums or messy masks that take forever to use. As long as you have the basics — cleansing, toning, and moisturizing — your skin will feel happy, healthy, and radiant.
So long as you're consistent with your routine, you'll see results in your skin's overall appearance in no time. And don't forget to show some tender loving care to your skin from the neck down too!
Lastly, remember that even the best daily skincare routine can only do so much. You also have to keep in mind how you take care of yourself, whether it's sleeping a good amount every night or hydrating with eight glasses of water a day. That, coupled with a fab daily skincare routine, is what will reward you with your best skin ever.
Want to treat yourself to a few new products to make your daily skincare routine that little bit more exciting? Check out Nubi's full range here.