Goodbye winter, hello spring! Now that the harsh cold air and raging snowstorms are gone, it's finally time to welcome those blooming flowers and the freedom to go out without four layers of clothing and a heavy wool jacket.
And of course, now that the weather isn't ridiculously chilly anymore, you don't have to wear beanies, either. Your hair will be less dehydrated and difficult to work with too. That means you can now go back to experimenting with hairstyles, especially those that will scream springtime.
With a couple of high-quality hair tools and a dash of creativity, you can achieve many fun hairstyles for spring. You can draw inspiration from the colors of flowers blossoming in your backyard, or music festivals that are popping up here and there.
Ready to spice things up for your hair this spring season? Here are seven of Nubi's most fun hairstyles for spring, and how to achieve them.
A Word of Caution Before Heat Styling
Although creating many of the fun hairstyles for spring we'll be talking about today requires heat, you still need to be extra cautious if you want to maintain your hair's overall appearance.
Styling your hair with heat can fry your hair fibers. This makes them feel weaker, more porous, and extremely dry and damaged. Your hair can be in an even more critical condition when you heat-style your locks regularly. So if you plan on doing your hair every day with the following fun hairstyles for spring, you need to protect your hair.
Protecting Your Hair When Heat Styling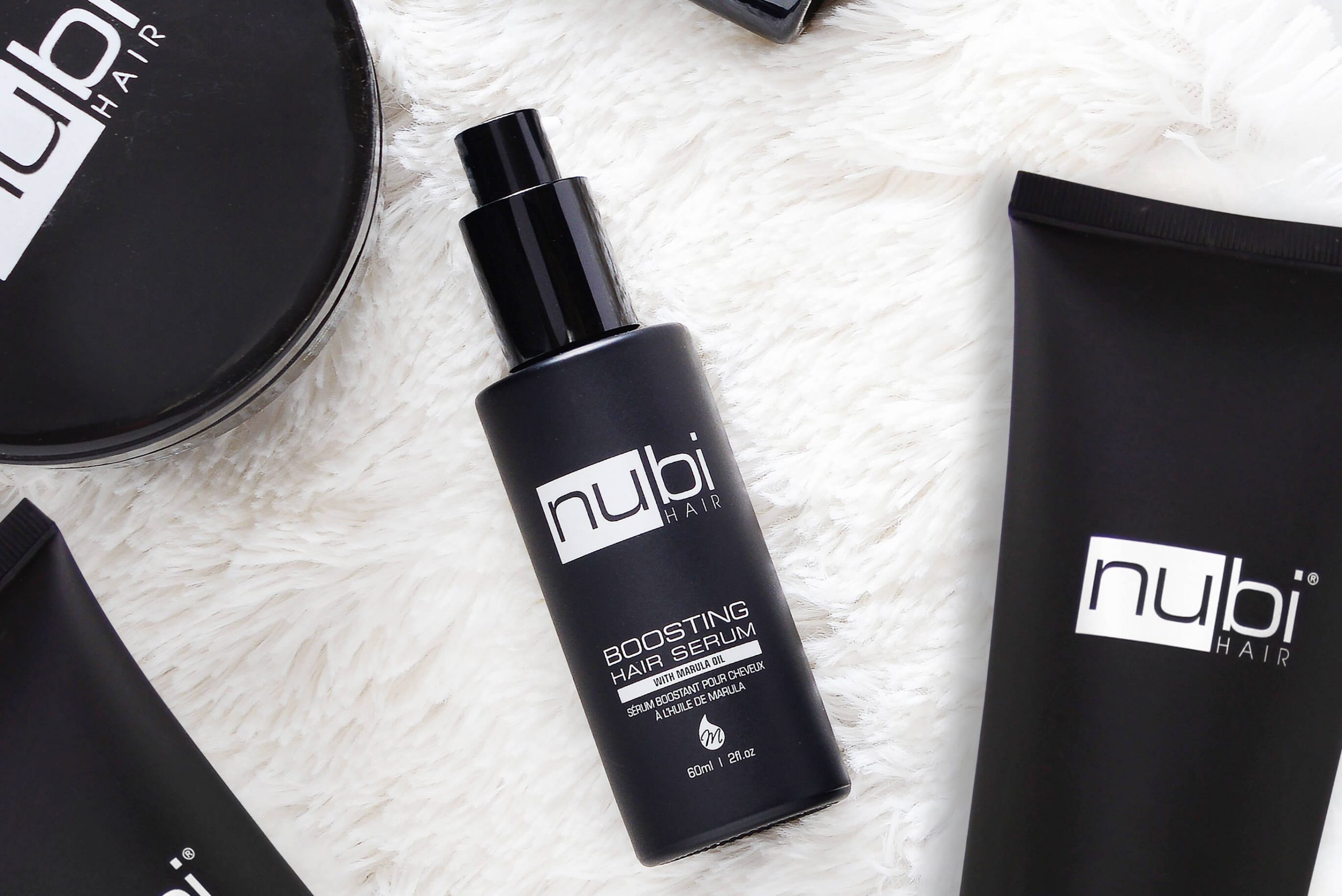 You can use a hair SPF that can protect your locks from heat from the sun or your heat-stylers. However, you can use pretty much any leave-in product, too. Instead of burning your hair, the heat will burn off the layer of product surrounding your hair instead. This softens the blow of heat damage on your strands.
We suggest using a hair serum that can double as a light moisturizer and a heat protectant before your locks come into contact with your straightener or curling wand.
One of our faves is the Nubi Boosting Hair Serum with Marula Oil. Marula oil is great for hydrating your locks without leaving them feeling waxy or greasy. 
Marula oil also helps to tame the look of frizz and flyaways in your hair, so it's a great serum to use before you create your fun hairstyles for spring. That way, you won't have to face issues like tangling or rough textures as you work on your gorgeous new looks.
So now that you know how to protect your hair better from heat, let's move on to the seven fun hairstyles for spring we recommend:
1. Relaxed Waves with a Flower Crown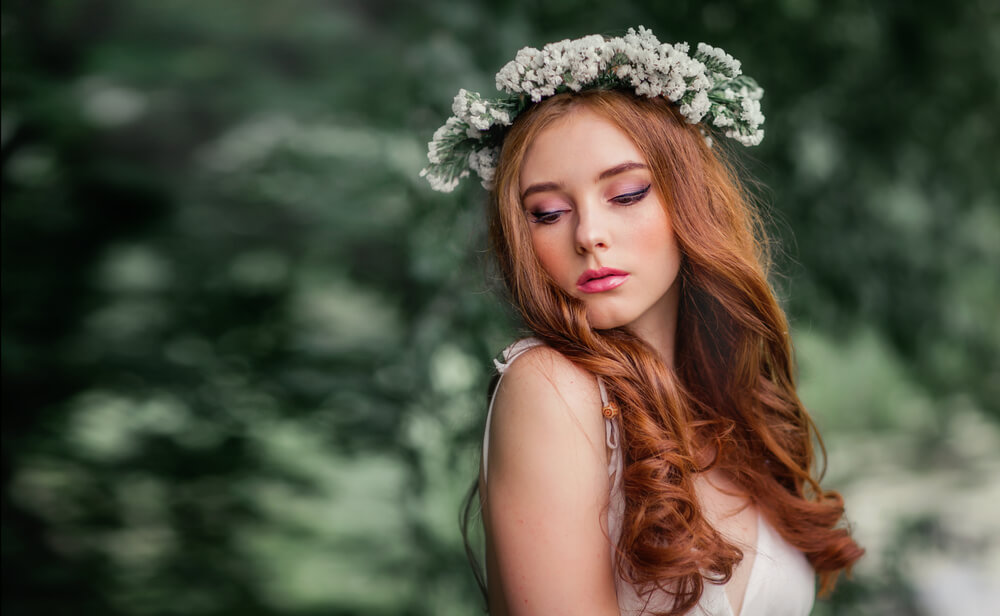 A springtime look that remains a favorite among girly girls is soft, relaxed waves with a cute flower crown on top. It gives you that flower child-at-Coachella vibe. But now that it's a modern classic, you can pretty much wear it for any spring occasion.
Many people might think to reach for their trusty hair curler to achieve this look. But we've found that, surprisingly, the best way to create the perfect beachy waves isn't with a curling wand. You'll only end up with super tight curls with that. Instead, create those waves with a high-quality flat iron.
The Nubi Straight Up 1.25" Ceramic Purple Straightener is designed with ceramic floating plates and negative ion technology. These features help seal your cuticles while being gentle to your hair as you style it, leaving it looking soft and frizz-free. Not a fan of purple? This flat iron also comes in other cute springtime colors, like pink and blue!
Making the waves is quite simple when you get the hang of it. Take a one-inch section of hair and clamp your straightener down on it. Then, flip your straightener away from you, so that it's tilted at an angle.
Slide the iron down in this angled direction all the way to the end. When you let go, you'll find a perfect beachy wave. The quicker you spend sliding the iron down your hair, the looser the curl will be.
Do this to the rest of your hair. Give your mane a natural look and a little more depth by switching between thick and thin sections of hair, so that the curls aren't overly uniform.
Top it off with a cute flower crown (either bought from your favorite accessories store or handmade with fresh flowers) and you'll be looking sweet, fresh, and ready for spring.
2. A Stylish Lob with Pastel-Colored Tresses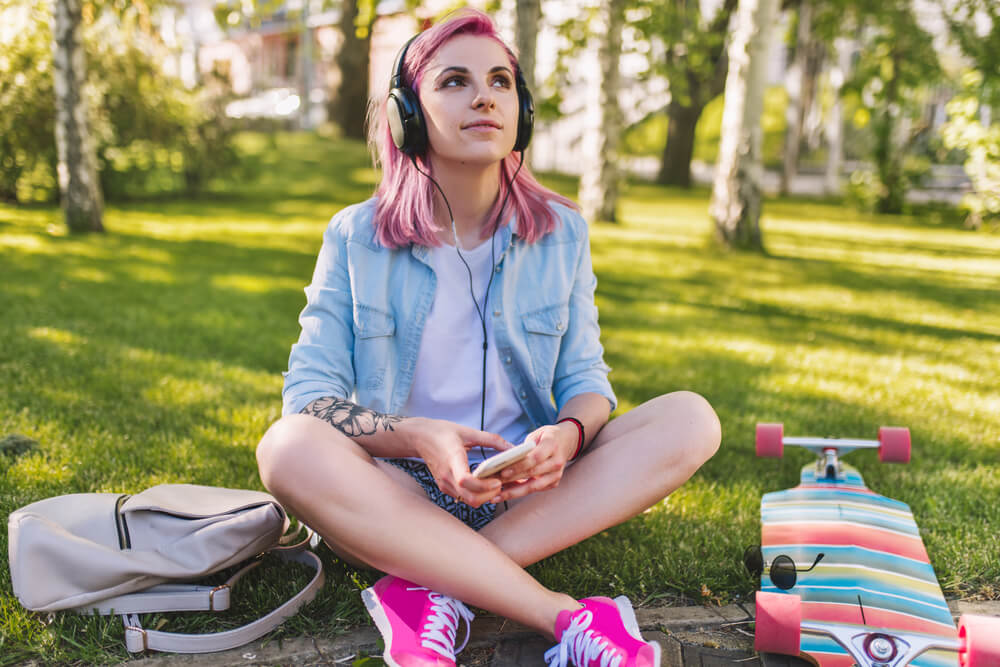 Pastel colors are perfect for spring because they encapsulate the shades of the flowers that are finally in bloom for the season. So, baby pinks, lilacs, powder blues, and other pastel shades make the perfect accompaniment to fun hairstyles for spring.
A cute, spunky, low-maintenance way to sport pastel hair is with a long bob, known in the hair world as a "lob." This is when your hair is cut in one length somewhere between your chin and your collarbones. It's a fantastic way to get rid of super long hair without committing to anything too short.
Because the lob is so fashionable today, some people can view it as a sort of uppity look. If you combine it with a pastel shade, not only will it look more fun and creative, but it will make you look more approachable even if you're sporting such a chic, high-fashion haircut.
The great thing about pastel-colored hair is that it's not that hard to achieve. Many pastel hair color enthusiasts have perfected doing it at home.
These bright, less-saturated colors are sure to make you feel the spring vibes every time you look in the mirror. It's the best time to color your hair in these shades, since the summer heat might not be too friendly to bleached hair, and winter and fall embrace darker hues that are usually trendy in the colder seasons.
3. A Messy Chignon With Pretty, Romantic Beads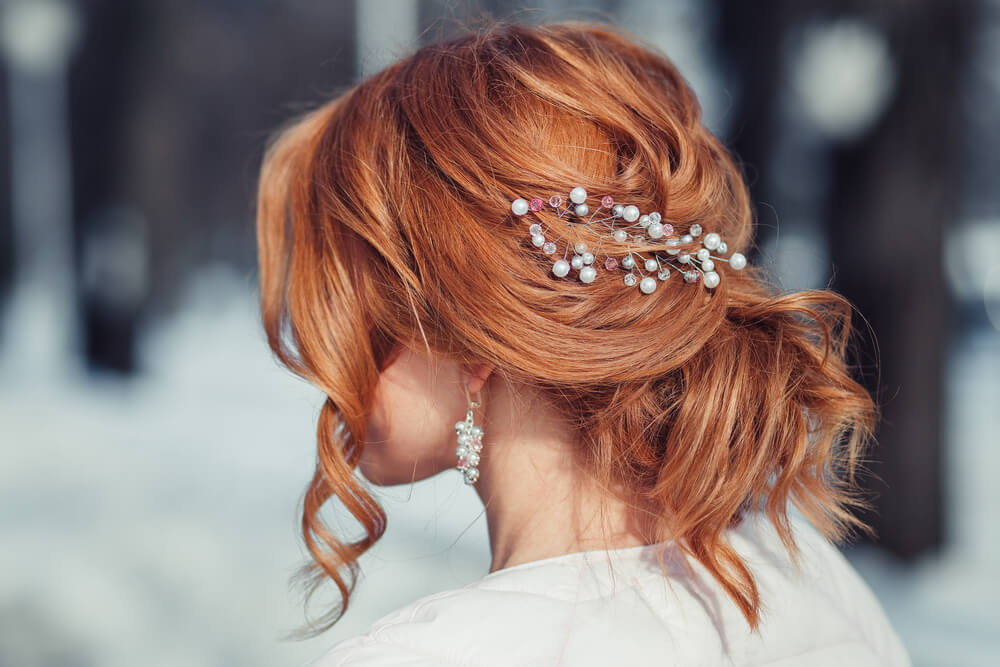 If you're in a rush to go out but still want to try some fun hairstyles for spring, we've got just the one for you. A messy chignon looks complex and intricate, but it's super easy to do. With some embellishments like beautiful beads or flowers, you can level up your chignon even more.
The first step is to tie your hair in a low ponytail, an inch or so above your nape. You can leave thin sections of hair by your temples too, so they can serve as pretty tendrils framing your face later on.
Then, take the ponytail, twist it so it looks like a rope, and then wrap it around itself to make a bun. You can even leave a few locks of hair out of the bun too, if you want volume and an extra messy finish. Secure all the loose locks with bobby pins. Et voila! The perfect messy chignon.
Now to embellish your chignon. Since flowers are already pretty common in most fun hairstyles for spring, you might want to go for beaded brooches and clips to stand out a little more.
4. Tight, Voluminous Curls With a Vintage Headband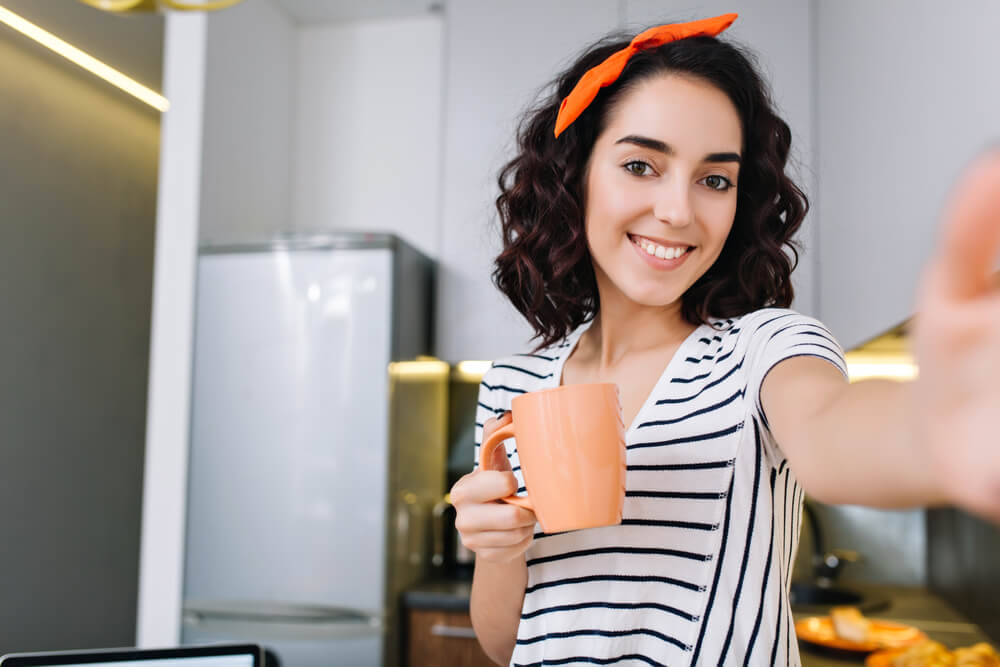 This look is great for those with naturally curly hair or those who love creating coily spirals in their hair with heat.
The best tool to use for creating these curls is the Sleek Curl Clipless Curling Wand, which you can find in the Set Up Pink duo. Because it's clipless, it's super easy to hold your hair as you curl it, giving you more control of how tight and defined you want your curls to be.
Worried about your heat-styled curls loosening up throughout the day? Just use the Nubi Styling Spray. It's made with an extra-strong formula to ensure your curls keep their shape all day long.
You can also use this spray for other benefits, like adding a look of extra volume in your curls or keeping the appearance of frizz away. So when rocking this curly-haired look, you might want to keep this spray bottle in your purse so you can have it handy when you need an extra spritz.
If you're a natural curly girl and want to bring out your hair's true texture, make sure you defined your spirals by moisturizing your locks properly. Add on a cute headband in a captivating color or design, and you're ready for the day.
5. A Chic and Avant-Garde Bowtie Bun to Make a Spring Statement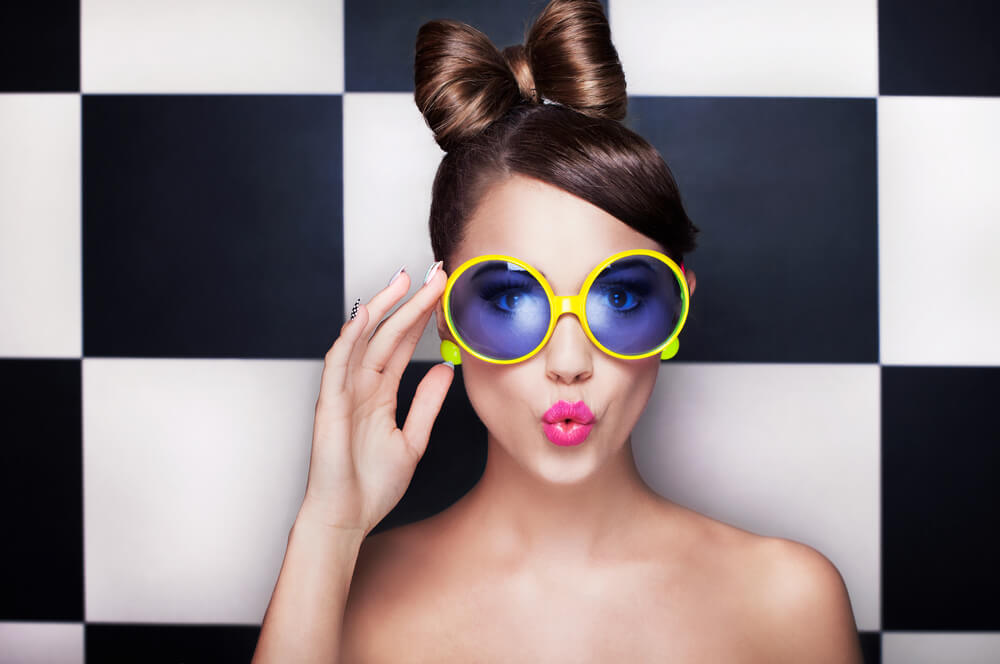 This look is unorthodox for sure — it's probably the most daring one on this list. But if you want to welcome spring by making a bold statement look with your hair, this bowtie bun is perfect for you.
Start making a high ponytail so it sits right on top of your head, where you want to bun to be. Tie your hair like you would a regular ponytail, but when you're pulling your hair through the ponytail one last time, leave half of it outside the knot. You should look like you have a bun, but with excess hair falling right in front of your face.
Let's work on the bun first. Divide the bun smoothly into two sides and pull each one down. These will be the two parts of your bowtie. When you're happy with the division, cover the middle of the knot by pulling the hair that isn't in the bun backward. Secure with a bobby pin and enjoy your new fun look!
You can spray again using the Nubi Styling Spray to ensure your hair keeps its bowtie shape all day.
6. Space Buns for That Music Festival Vibe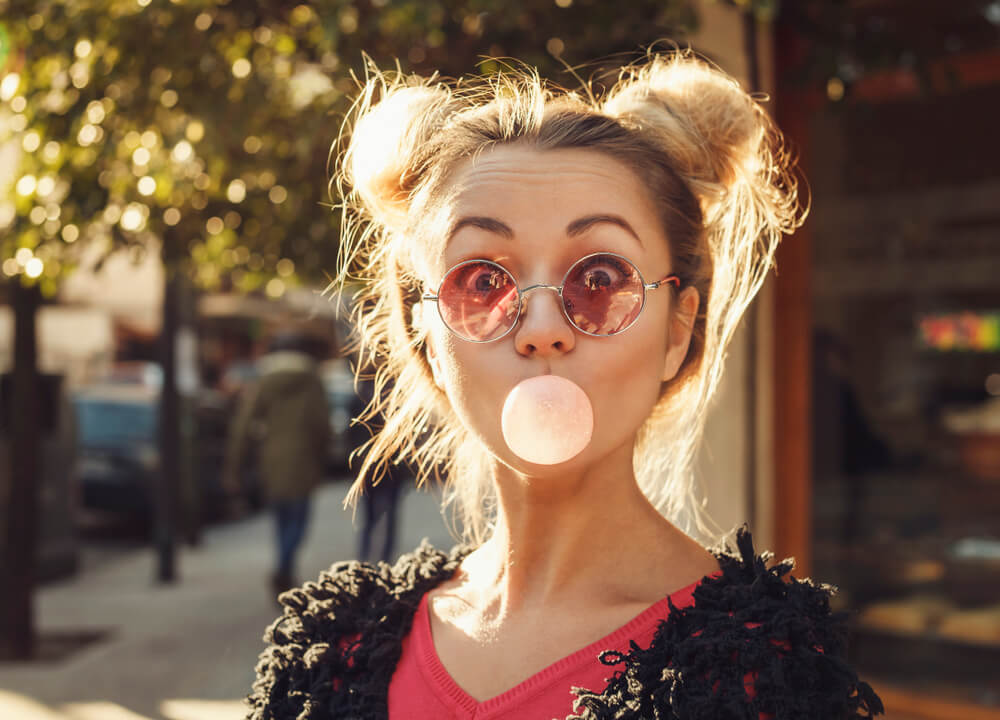 Want something trendy and youthful that gives you a concert vibe? Any Gen Z will tell you that space buns are all the rage nowadays. They make for the perfect spring look too if you're planning on hanging out with friends on a chill day.
Part your hair down the middle and divide your hair into two big sections. Tie them up in pigtails, tying your hair where you want the buns to be. Twist each pigtail into a rope-like shape, then wrap it around itself to create the bun.
If you want super neat and small buns, twist your hair tightly. For messy-looking buns, do it as loose as you can. Secure your locks in that bun shape with a hair tie. Tug on some small locks if you want to loosen your buns even more If there are excess baby hairs you want to push away from your face, bobby pins are your best friend.
This look and the bowtie bun are great ways to style thicker hair, because it keeps your tresses together in a neat look while getting rid of unwanted volume.
7. A Classic French Braid for a Soft, Put-Together Look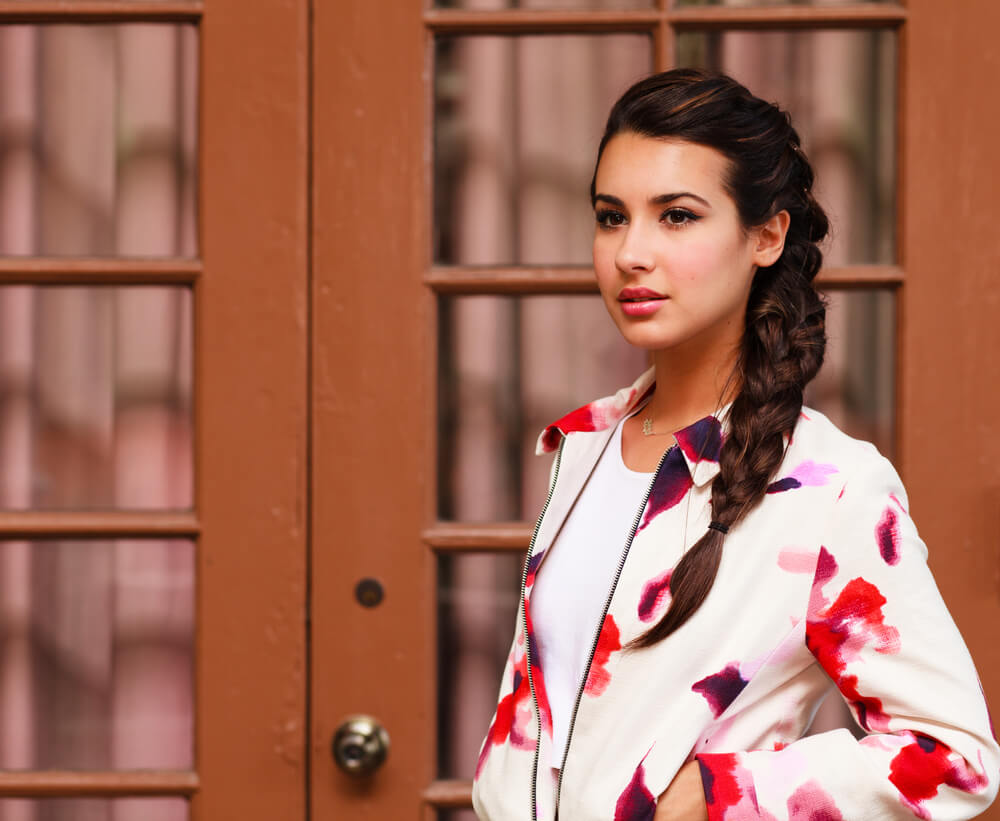 For a neat, classic spring look, put your hair in a simple but beautifully done French braid.
Take a big chunk of your hair near the crown of your head. This is your starting point for the braid. Divide that chunk into three smaller sections, and weave one over the other to create your main braid.
As you braid downwards, grab more pieces of hair in the surrounding area to pull them into the braid. When you get to your nape area, you will have included all your hair in the braid already. At this point, just continue the braid until you reach the ends of your hair and secure it with a hair tie.
Conclusion
Springtime is one of the best times you can experiment with new hairstyles. Much like moving on from the dead of winter when spring comes, your hair can breathe new life with a few fun looks you can sport on dates, weddings, or even just nights out with friends.
These seven fun hairstyles for spring look intricate and well-thought-out, but they're super easy to accomplish as long as you have the right heat stylers and hair accessories.
With enough patience to learn new styles and a little extra confidence to rock something new, you'll be perfecting creating these looks in no time. So, wave hello to the pastel colors and fragrant blooms of spring with these new hairstyles. It's a great way to welcome the season (and look cute doing it)!