Those who have experienced frizzy hair know the suffering one has to go through to simply tame it. You've checked everywhere and read all types of frizzy hair tips for summer and all year and it's still hard.
Sometimes the frizz might come out of nowhere, catching you by surprise, just when you were about to leave your house.
Yes, having frizzy hair is quite normal, but it can cause some insecurities about your appearance. However, if you have the right products and the right regimen, you will never have to worry about frizzy hair again.
That is why we are going to draw your attention to Nubi Hair products – one of the best lines of hair products on the market.
You don't need to worry, with Nubi Hair and the following guidelines, your hair will lose the frizz and look sleek at all times.
What Causes Frizz?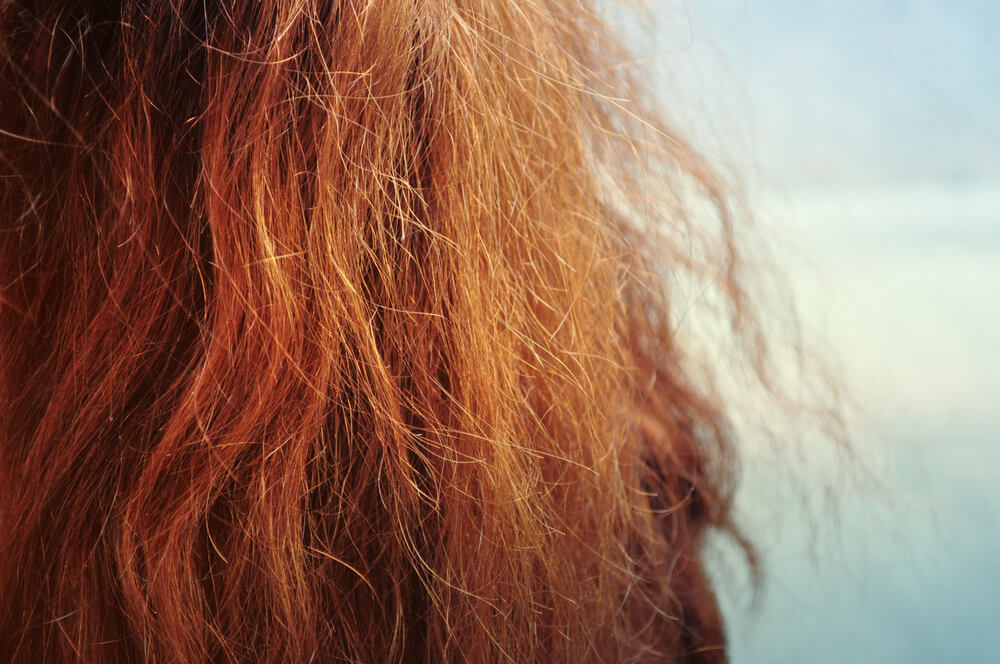 You have had the frizz for so long, it seems that it is a constant state of your hair, not connected to anything in particular. However, this is taking the easy way out as far as explanations go.
Are you just leaving your hair to do what it wants? Since we know you are not going to do that, pay close attention.
Basically, your strands consist of layers of protein segments that overlap each other. However, when, due to some damage, these segments start rising from the surface, frizz happens.
This is when things get super interesting. The way these protein segments are going to overlap depends on the type of hair. This means that there are types that are just more prone to being frizzy!
Oh, the cruel genes! (We're kidding, we love you, genes!)
We're sure by now you have guessed which type of hair is more prone to frizz – yes, curly hair. This happens because curly strands are usually more dehydrated than straight ones.
However, this doesn't mean only curly hair can have problems with frizziness. To be honest, lack of moisture can make even the most perfectly straight hair as frizzy as it can be. The more moisture your hair lacks, the frizzier it will get.
However, there is a solution to frizziness in just a couple of easy steps.
Hair Tips for Summer
Let's go over what you can do to get that perfect look you've been looking for!
Get Yourself a Regular Trim
There is nothing more important than having your hair regularly taken care of by a hairstylist. Split ends are usually more dehydrated than the rest of your hair. So, it is essential that you remove them every three months or so.
Split ends are notorious for traveling upwards, so don't allow your hair to end up covered in them.
Take care of your hair and it will take care of your state of mind as a sign of appreciation.
Detangle Before You Shampoo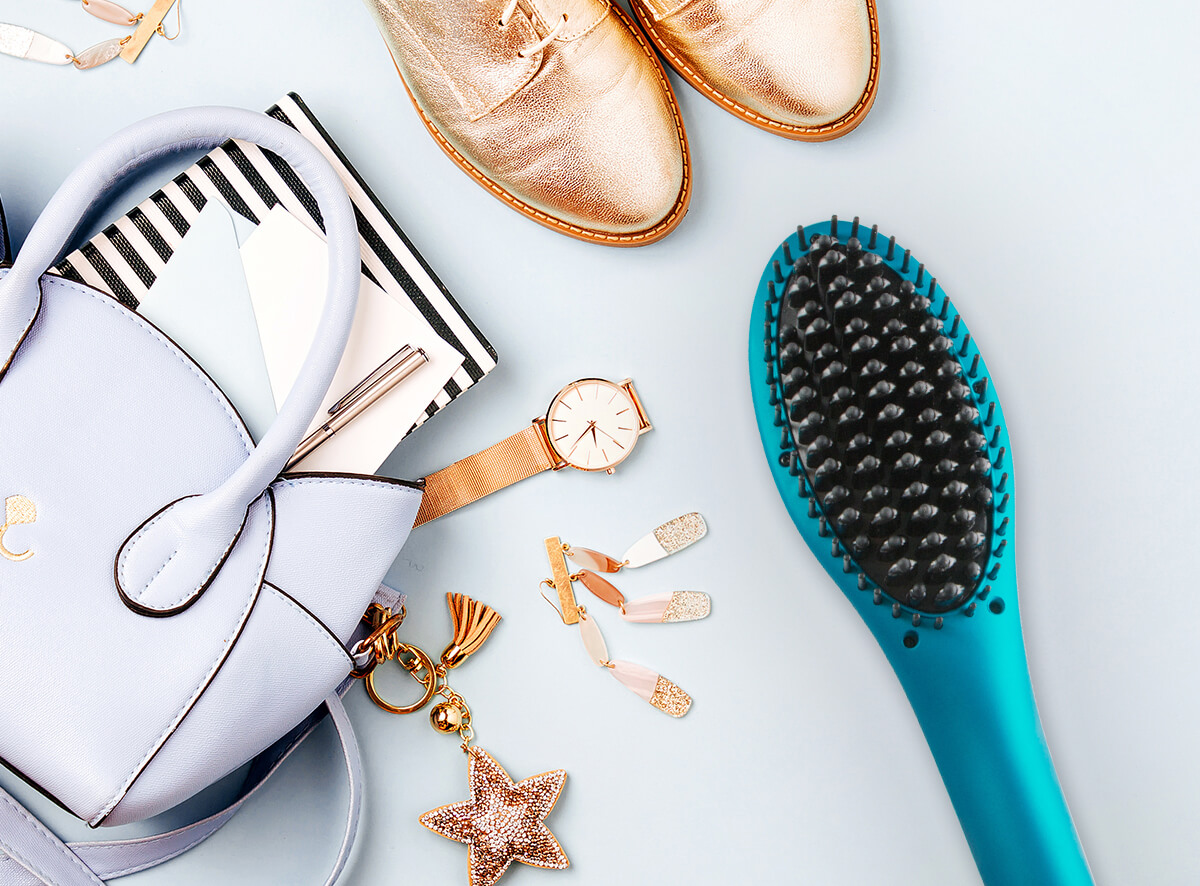 You simply cannot forget this step.
If you go into the shower without previously combing your hair properly, the products you use might be distributed unevenly, and your hair will not get the treatment you meant for it to have. All of your moisturizing hair products won't have any effect.
However, hair prone to frizziness is meant to be brushed only with tools of the highest quality. One of the Nuby Hair tools that would be perfect for this sort of thing is the Simply Sleek Brush Teal. With this brush, your hair will look frizz-free in no time. It is also suitable for all hair types. Whether you have straight, curly or wavy hair, you can detangle it easily with just a few strokes.
Avoid Hot Water
Once you're in the shower, try to adjust the water temperature to the lowest setting you can endure. Although your body might benefit from a hot shower and can help you relax, it is quite the opposite with your hair. The hot water causes the cuticles to rise, and additionally dries out your hair.
You might feel relaxed after a hot shower, but your hair will be in complete distress. Of course, we don't mean that you are supposed to freeze yourself to death, just turn it down a notch. Lukewarm or even warm water is perfectly fine.
Choose Your Shampoo Wisely
Hair tips for summer
As we go to the pool in the summertime, you can face a lot of harsh chemicals in pools and other attractions. Using a high-quality shampoo can help protect against this visible damage.
General Tips
Many kinds of shampoo contain ingredients that can have a detrimental effect on the state of your hair. They will dry your hair even more, causing your frizz to only get wilder. This is something you should definitely try to avoid.
That is why you should always opt for a shampoo that has hydrating ingredients. One of the Nubi Hair products that could help in this domain is definitely the Nubi Nourishing & Moisturizing Shampoo. Its moisturizing effect is so strong that you will soon see a world of difference.
With this shampoo, your hair will soon feel smoother and easier to manage. 
Conditioning is a Must
If you usually shampoo your frizzy hair without applying conditioner right after, that might just be the cause of all your problems. When it comes to dealing with frizzy hair, shampooing sometimes might be optional, but conditioning never, never is.
If you shampoo your hair more often than you should, it could even have a counter effect. It will remove all the naturally produced oils from the surface of your hair, leaving it dry.
That is why you mustn't skip conditioning, ever.
There is an ultimate conditioner that will pamper your hair properly – the Nourishing & Moisturizing Conditioner from Nubi Hair.
You are probably familiar with all the beneficial effects that olive oil has. That is why it comes as no surprise that its application on the hair can work wonders.
Well, the Nubi Hair Nourishing & Moisturizing Conditioner is enriched with olive oil. This will make your hair feel silkier and shinier than ever!
It will pamper your hair from top to bottom, reducing the look of split ends and frizziness to the max. Your hair will look neat and healthy, and there is really nothing more we could ask for, right?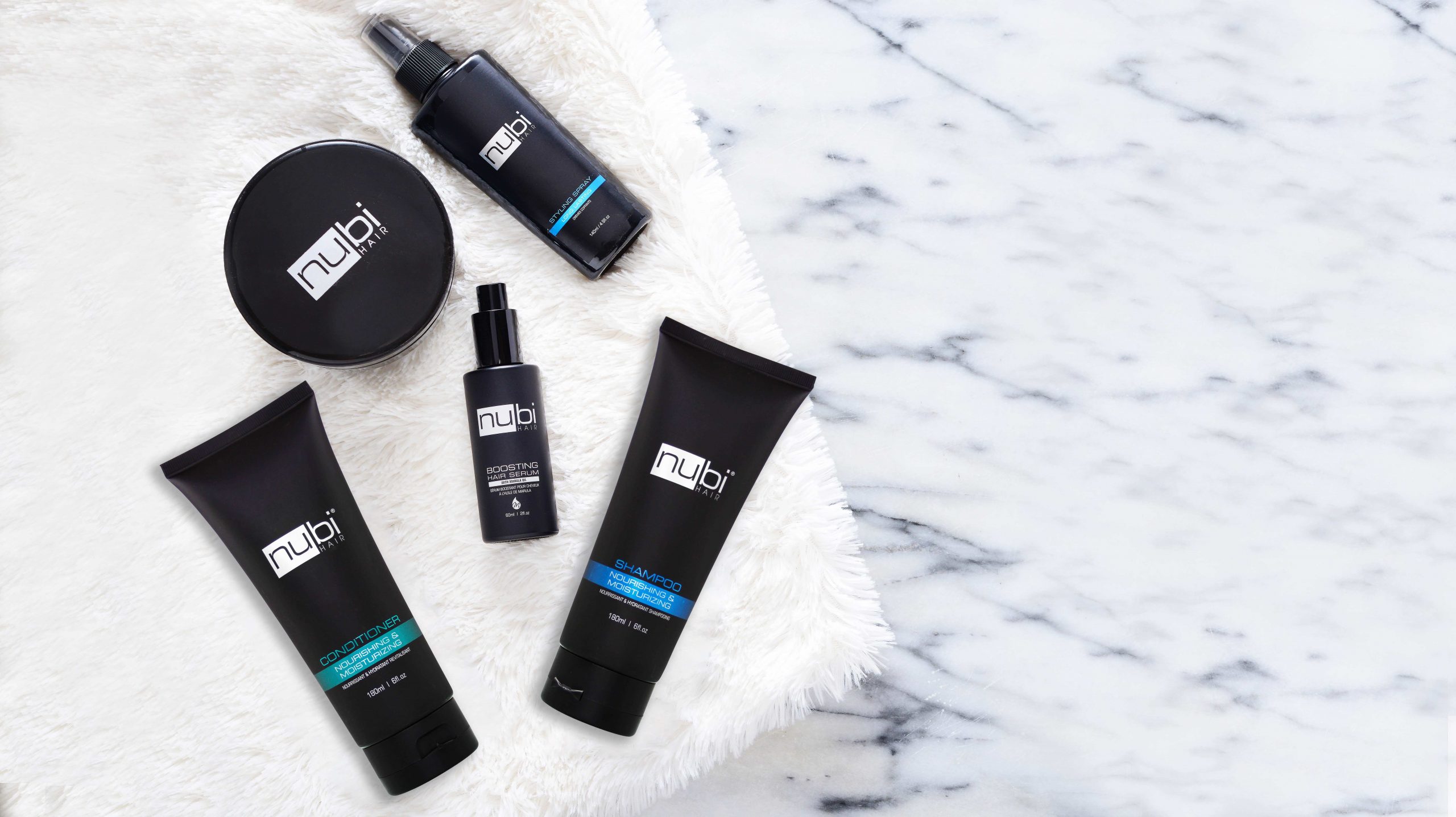 Apply a Good Mask
Every expert in the world will tell you that, in order to have good, strong hair, you need to provide deep care for every strand. And there is no better way to do this than to apply a mask once a week. Especially if you are dealing with a strong case of frizziness. This step of your hair routine is a must if you want to combat the look of frizz successfully.
That is why we love the Nubi Hair Mask. Glycerin, Argan Oil and Panthenol are the ingredients that will give your hair a proper, rightfully deserved treatment, moisturizing and taking care of every strand. It will hydrate your whole strands from top to bottom. This will eventually solve the look of split ends and the frizziness. It will smooth the appearance of all the strands successfully, making them stay down.
If you want to make this mask even more effective than it is, try applying it on dry hair and leave it like that for 30 minutes before you enter the shower. Trust us, the results will be nothing short of spectacular!
You will see the difference after only one try. 
Always Apply Oil
Oil is always a good thing to have around. It can be applied anytime, anywhere. It instantly fixes the frizz and makes your hair look perfect. 
One of the top Nubi Hair products that will be a perfect addition to your routine and daily hair treatment is definitely the Nubi Boosting Hair Serum with Marula Oil. Your hair will have no problems with preserving moisture anymore.
Marula Oil is famous for the beneficial effect it has on our hair. It has a huge amount of Vitamin C and E in it, and it is also full of antioxidants that maintain the appearance of your hair. 
This is why this Nubi Hair product is perfect for eliminating the look of frizz. There isn't a single doubt you will be amazed by the effect it will have.
Dry Your Hair Carefully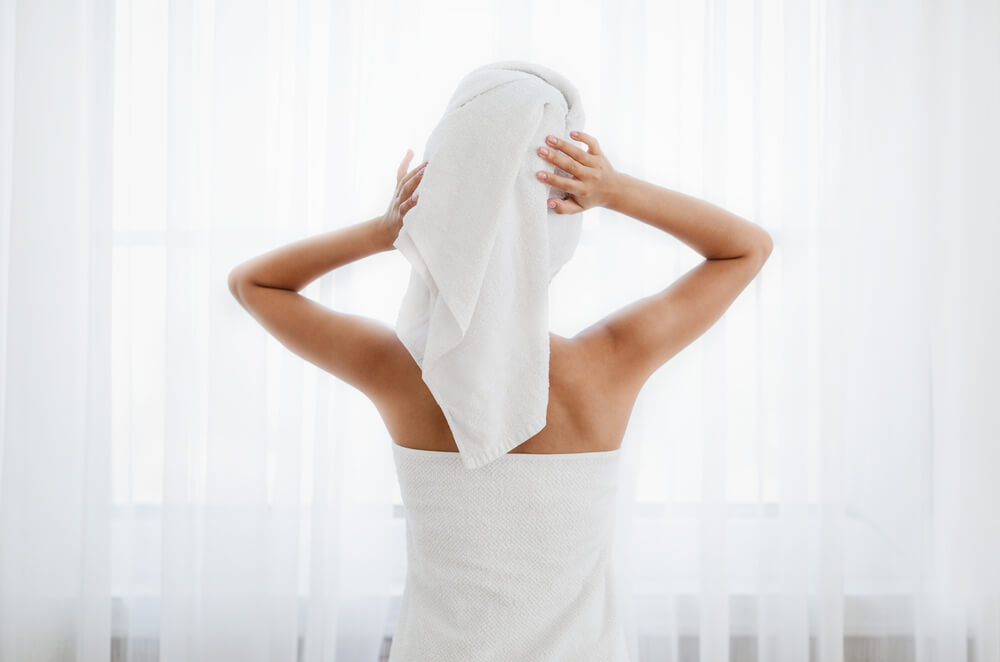 In order to dry your hair successfully without creating any additional frizz, you need to pay attention to the blow dryer you opt for. It needs to have a temperature setting that will suit your hair because too hot of a temperature will only destroy the hair follicles and create additional frizz.
So, without carefully choosing and using a blow dryer, the process could seriously backfire.
Among all the different Nubi Hair products that are designed to take care of your hair, there is also a section of Nubi Hair Tools that will help you achieve the desired look, without damaging your hair.
That is why, when it comes to blow dryers, the perfect product for you would most definitely be the Nubi Blow Me Away – a professional blow dryer that will help you manage your hair without any problems whatsoever.
With it, you can make any hairstyle there is. Fom curls to loose waves to straight as an arrow – and all that without frizz!
It has three temperature settings that will make sure you don't overheat the surface of your hair. With its two adjustable speeds, you can dry your hair without the dangers of removing essential oils from the surface.
Use Hairspray to Tame Frizz
If we can give you one of the best summer hair tips, it'd be to use hair spray.
If you are not a fan of oils, and you don't like applying them that often on your hair, you can always opt for an alternative – a hairspray that can lock and manage your frizz when you are in need of a quick fix.
However, remember that ingredients are everything, which is why you need to pay close attention to the products you buy.
However, with Nubi Hair products you needn't worry – we've thought of it all. All of our hair and skin products are natural and devoid of any ingredients that might cause harm or irritation.
That is why you must try out the Nubi Hair Styling Spray. It will definitely come in handy when you are in need of "locking" your look. It will smooth the appearance of frizz and make your hair look like it came out of a magazine, without damaging the surface of the hair strands. Be sure not to miss this one, it is a true gem!
The Nubi Hair Deluxe styling set, for example, includes the Nubi Boosting Hair Serum with Marula Oil, Styling Spray and The Blow Me Away dryer, which will give you everything you need. The Hair Serum will help the appearance of your damaged strands and infuse the look of life into them with the Marula Oil, the Blow Dryer will manage your hair any way you want, and the Hair Serum will style it and lock any look you choose.
As you can see, the Nubi Hair line of products will give you everything you need for a perfect hair regimen, at a reasonable price. The natural ingredients each product has will give your hair a completely new form, and provide it with a solid base.