No matter how flattering or timeless your signature hairstyle might be, we all reach a point when we crave change. Whether it's a new cut, color, or even a little change in volume or style, taking a new look for a spin might just be the reset you need.
If you happen to be looking for a way to change up your look, here's a quick and easy solution: a Nubi flat iron. 
Unlike a curling wand or iron, flat irons can do it all: curl, wave, and straighten. Paired with the right hair care products and a little practice, these versatile tools can give you salon-level results at home. 
Ready to get styling? Check out the wide range of hairstyles you can create with a Nubi straightener below!
Sleek Locks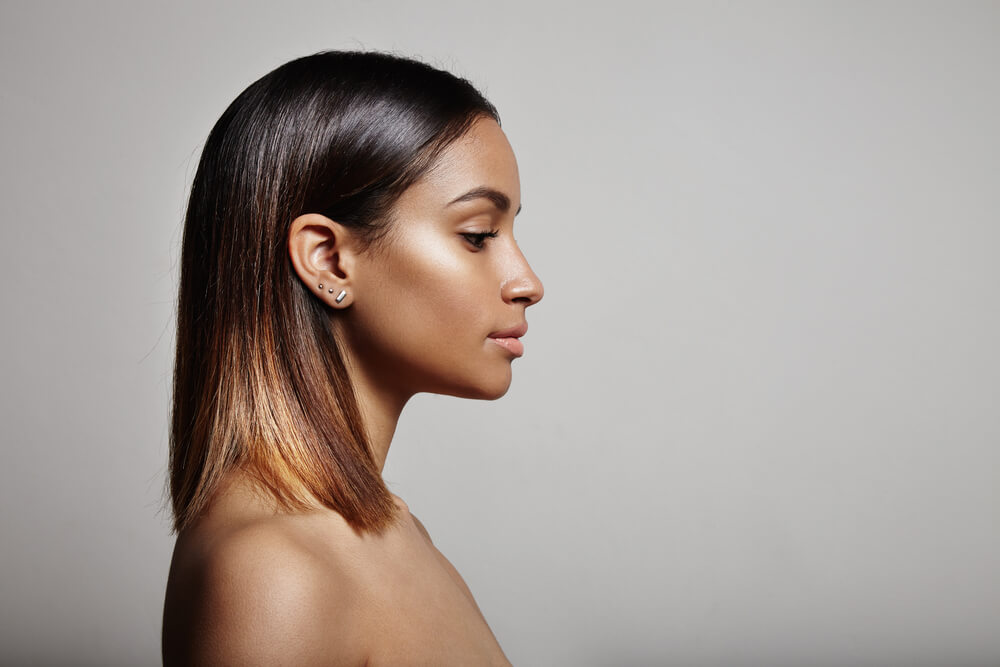 Flat irons are now used to create a wide array of looks — curls, waves, voluminous roots. However, when they were first created in 1909, they were made to straighten hair.
Today, sleek and glassy locks are a go-to look for many women. A simple yet versatile hairstyle, you can wear the look from morning to night, for a casual lunch out or an evening affair. 
This is one of the easiest looks to recreate at home; all you need is a little heat protectant, a comb, and your Nubi straightener!
Here's how you can achieve the look:
Start by brushing your hair and defining your hair part. A red carpet staple, this hairstyle is often worn with a clear-cut center part or a deep and dramatic side part. The Simply Sleek Brush from Nubi Hair is great for this.

Next, use your Nubi flat iron to straighten the hair in two-inch sections.

After each section is straightened, slowly run through it with a comb while the strands are warm. 

Finish with a few sprays of the Nubi

Styling Spray

, which can help set the hairstyle in place. You can also spray the product onto a fine-toothed comb and use it to tame any stubborn strands.
You can wear freshly straightened locks as they are, or use them as a canvas for another hairstyle. Change up the look by tying your hair back into a sleek low ponytail, or comb your fringe back with a hefty layer of hair gel for a more formal look.
The Faux Blowout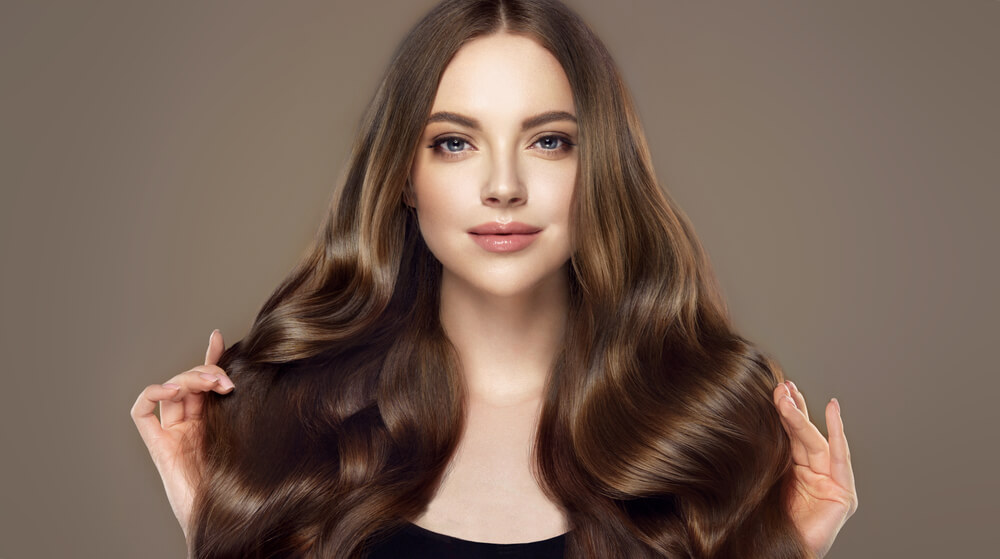 Blow-drying hair isn't as easy as they make it seem in the salon, especially when you're left to your own devices. However, the Nubi flat iron is one device that can help make the process easier. 
Instead of reaching for your blow dryer, you can achieve that same look with just your Nubi straightener. 
Here's how to get a faux blowout: 
Divide the hair into sections. Start by clipping up a section at the crown of the head. Do the same per area of your head.

Starting with the back of your head, straighten out each section with your Nubi straightener in two-inch increments. When straightening, position the tool mid-way through the length of the strands. When you get close to the end of the strands, flick your wrist inwards to create a curled-in look.

After straightening, you may lightly fluff up the sections to create the illusion of more dimension.

Repeat the process for each section of hair. 

When finished, flip the hair back and run your hands through your locks to create a more lived-in, natural look. 
Flipped-in Ends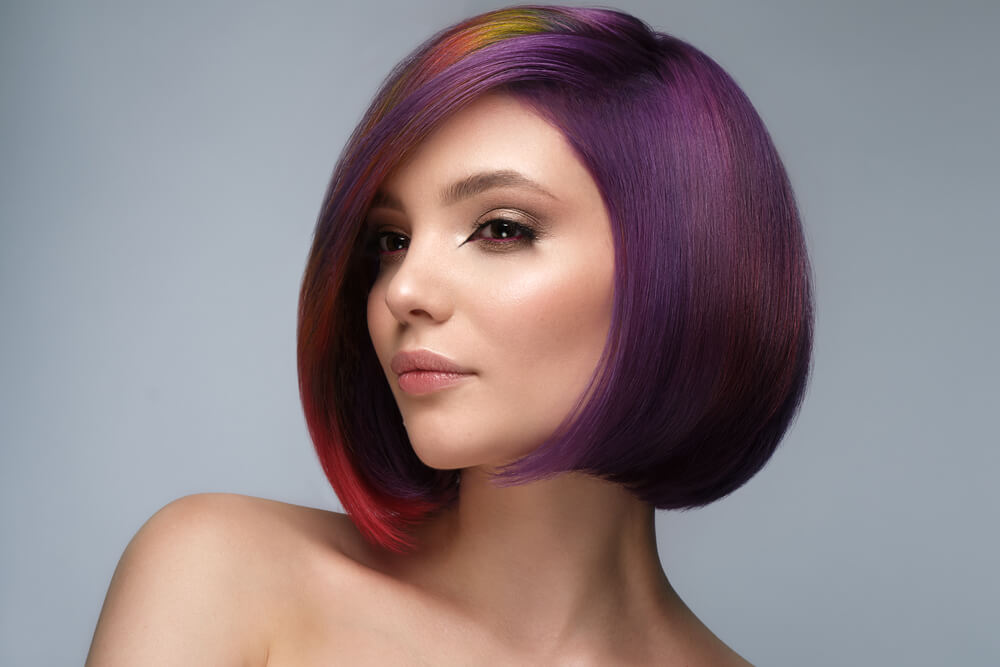 Many love bobs and shoulder-grazing cuts for their wash-and-wear potential. Cut for convenience yet still stylish, these are both immensely popular all over the world. However, they can be a little confusing to style when you want to change up your look. 
A simple way to refresh short, blunt haircuts is by curling in the ends. This creates a softer, younger look, and helps the hair look healthier by effectively taming flyaways. Despite being a small, subtle change, a little curl at the ends can make all the difference. 
Here's how to achieve curled-in ends with your Nubi flat iron:
Divide clean, dry hair into two sections: top and bottom. If your hair is thick, you may opt to divide it into three sections instead. 

Start with the bottom, brush out your hair and spray on a heat protectant.

Take a two-inch section of hair. Position your Nubi straightener a few inches away from the ends of the section and curl the ends inwards towards your head. 

Repeat until all the hair in the bottom section has been curled.

Unclip the top section (or middle section, if you have three sections). Repeat the process until all your hair has been curled at the ends. 

If the ends are too curled, comb through with a fine-tooth combed or your fingers to create a more natural look.
The '70s Flip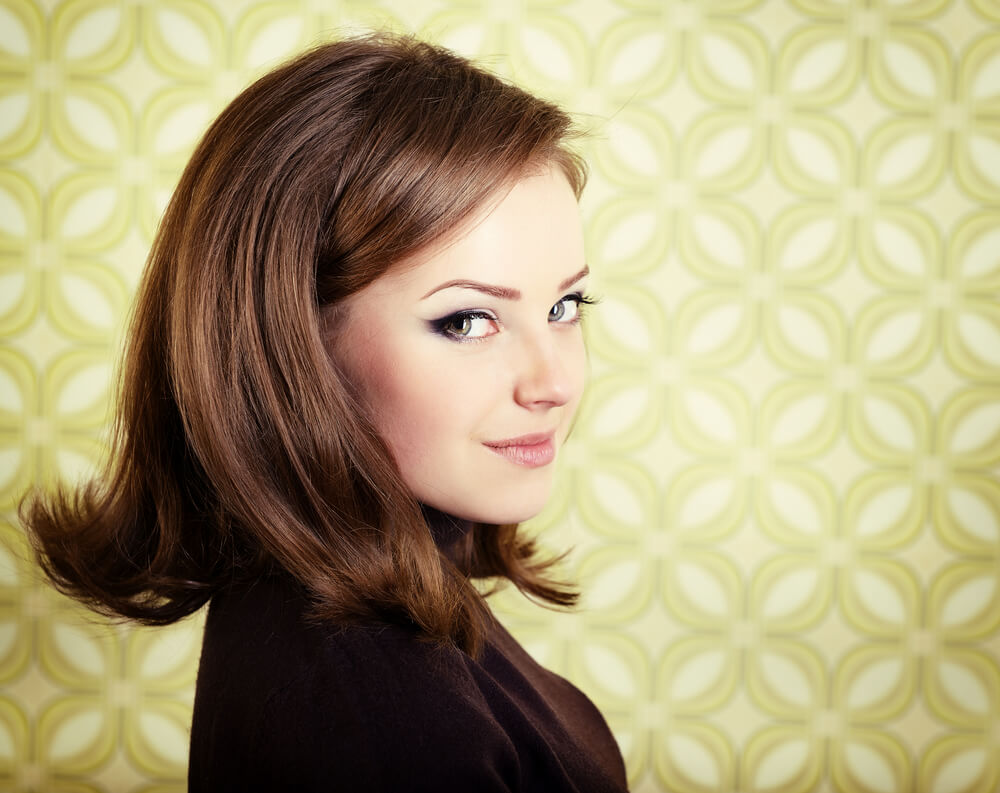 What if you reverse flipped-in ends? By simply flicking your wrist in the opposite direction, you get a completely different look.
Flipped-out ends give off a distinctly '70s vibe, what with icons like Farrah Fawcett and Olivia Newton-John having sported variations of the look. Despite this hairstyle being something of a period piece of the era, it's back in the spotlight thanks to the world's longing for all things retro. 
Today, stars like Bella Hadid, Saweetie, Halsey, and Megan Thee Stallion have all been spotted in the '70s flip.
To achieve a simple version of the look at home, follow these steps:
Comb through the hair and define your desired hair part.

On either side of your hair part, take the first inch and a half of hair closest to your hairline. Tuck it behind your ears and secure with bobby pins. 

Using your ears as a starting point, divide the rest of your hair into two sections: upper and lower.

Starting from the lower section, take a one-inch piece of hair at a time. Starting close to the head, straighten the hair from root to tip.

Repeat the previous step for all the hair in the lower section. Thereafter, do the same with the upper section.

Once all your hair has been straightened, repeat the first step to re-section the hair. 

Start with the lower section once again. With a two-inch lock of hair at a time, clamp the Nubi flat iron down mid-way through the strands. Straighten through the hair, and as you approach the ends of the locks, turn the iron outwards until the hair is released. The ends of the hair should have a dramatic flip. 

Repeat this for all the hair in the lower section. Afterward, do the same for the upper section until all your hair is flipped out at the ends.

To ensure the retro flip lasts all day, set the ends of your hair with the Nubi

Styling Spray.
Beach Waves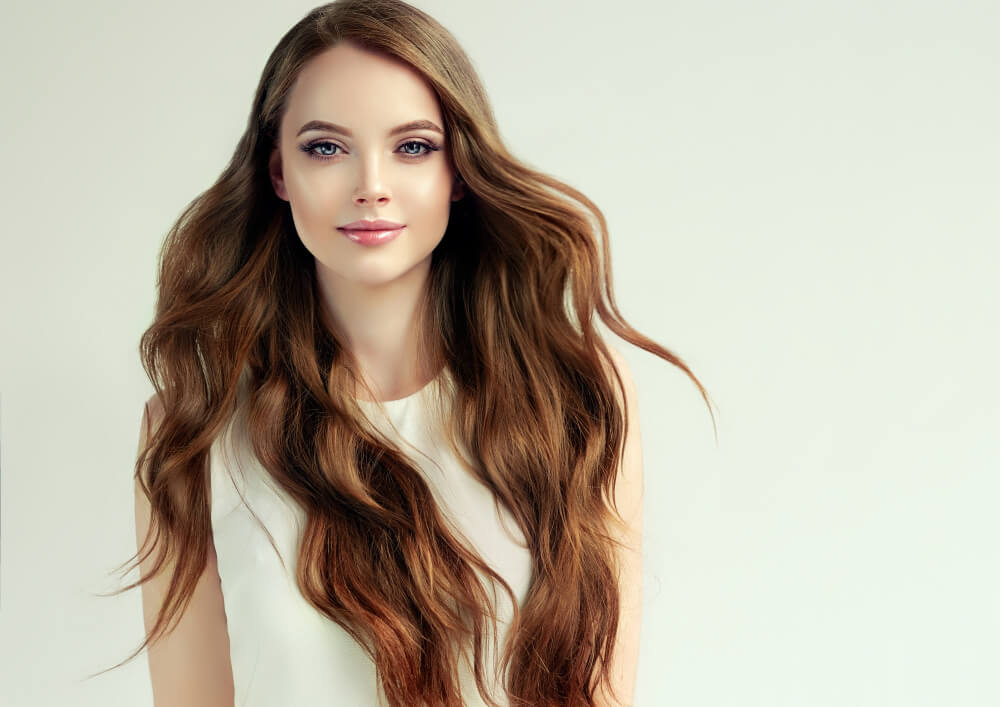 If mermaid waves are full and perfect, beach waves are their laid-back little sister. Lived-in and more natural, beach waves come with an effortless, casual-cool vibe that can bring a little life to an otherwise flat look. 
While waves and curls are typically achieved with curling irons or wands, any Nubi straightener is just as qualified for the job. Pick up one of Nubi's 1.25" Ceramic Stylers and recreate this look at home. 
Creating Beachy Waves:
Use the dial to set your desired temperature. Working with a lower temperature of around 300 degrees will get you good results, but dialing it up to a maximum of 400 degrees can ensure long-lasting power. Take your hair type into consideration when choosing which heat setting to work with: remember, fine and brittle hair should be handled with the lowest possible temperature, while thick and coarse hair requires more heat. 

If your hair is curly, frizzy, or especially voluminous, straighten out all of your hair. Otherwise, you may skip this step.

Start with one side of your head. If you are starting with the left side, secure all the hair on the right side of your hair with a hair tie. Do the opposite if you are starting with the right side. 

Take the frontmost inch of hair. Holding your Nubi Straight Up 1.25" Ceramic Straightener at a 45-degree angle above your head, clamp down on the hair roughly an inch away from the scalp. 

Maintaining your angle, flip the flat iron away from your face. Start to pull the iron away from your face, keeping the hair clamped between the ceramic plates. Continue until the ends of the hair. Upon release, the hair should form a narrow ringlet.

Continue to do this with the rest of your hair, working your way to the back of your head. Alternate between smaller and larger sections to create more dimension. Then, repeat the process on the opposite side.

Run your fingers through your curls, shaking lightly as you brush through. This will help give the waves a more natural, less polished finish.

Set the look with Nubi's

Styling Spray.
Pin Curls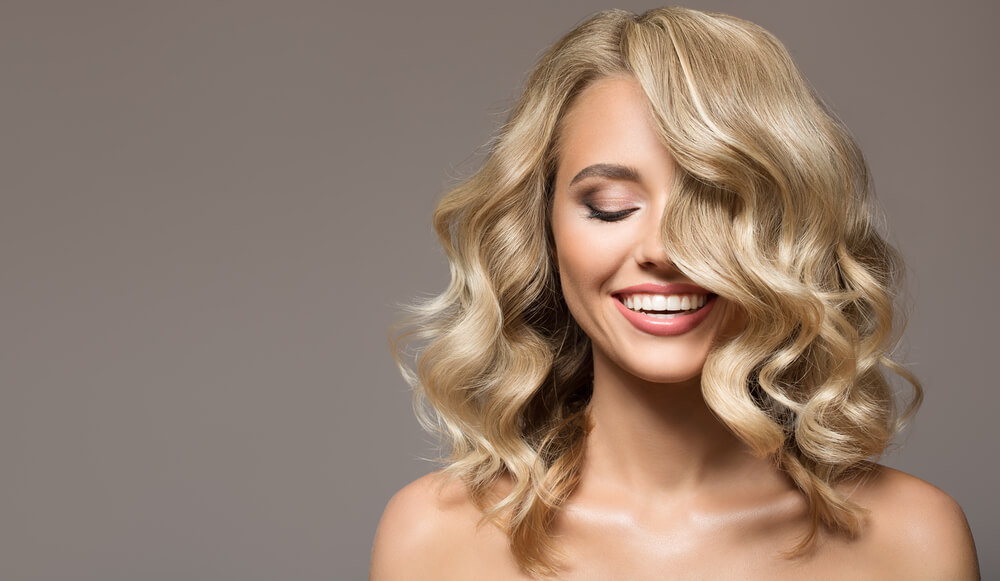 Once upon a time, bouncy pin curls were only achievable with the help of hair spray, an army of mini hair clamps, and hours of waiting. With a Nubi flat iron, nailing this hairstyle could take you just 15 to 20 minutes!
Here's how to get the look:
Using a hair clamp, keep the hair secured in a bun. Take a rat-tailed comb and release a large section of hair behind the head, right above the nape.

Taking a half-inch section of hair at a time, spray the hair with the Nubi

Styling Spray

to facilitate a longer hold. Right after, comb through the hair with a fine-toothed comb. 

Coil the half-inch section of hair around two fingers. Remove your fingers from the coil, and sandwich the hair between the ceramic plates of your Nubi flat iron. Hold for roughly five seconds. Repeat this a few times, ironing the coil with your straightener from various angles. 

After flattening the coil with your flat iron, do not release the hair. Instead, maintain its shape by clipping the coil in place with a small clamp. 

Work on the next half-inch section of hair, repeating the process of spraying, combing, coiling, and flattening with the iron.

As you clip a new section of hair, release the first coil. The result should be a springy, curled tendril with ample bounce. 

Repeat the process with all sections until the full head of hair is curled. Finish off the job by setting the curls with another layer of Nubi

Styling Spray. 
What to Look for When Choosing a Flat Iron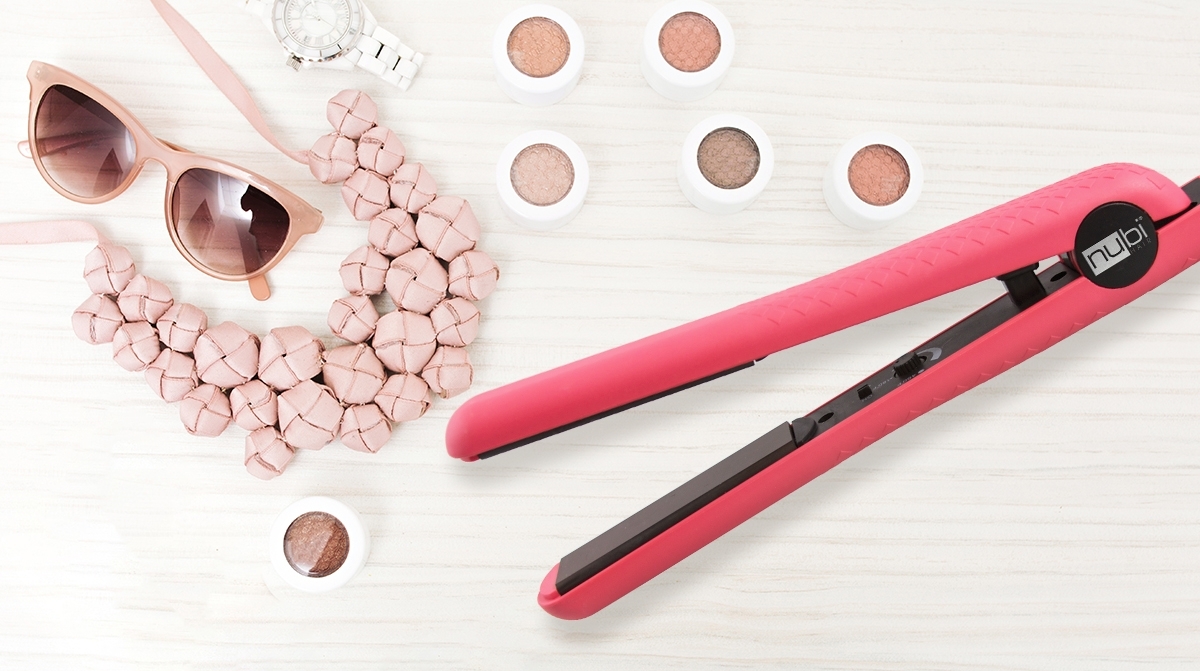 There's no shortage of hair straighteners on the market. Zero in on Nubi's roster of products, and you'll find a variety to choose from. However, it's important to remember that not all flat irons are made equal.
How, then, do you select the right Nubi hair straightener for your needs?
If it's your first time buying a straightener, here's a guide to choosing a flat iron:
Opt for Ceramic Plates
Compared to high-heat titanium, ceramic plates are a safer option for dealing with fine and damaged hair. With ceramic plates, you can evenly distribute heat and expect lower chances of breakage, snagging, and burning.
Another option to consider is tourmaline-coated ceramic plates, which are a standout feature of Nubi's Sleek Control flat iron. Tourmaline is a mineral that is used in hair styling tools to generate a smooth coating. With the ability to produce a high amount of negative ions, tourmaline plates are ideal for handling frizzy, coarse hair—and making it shine.
Plate size is another factor to consider. Mini plates are great for bangs and ends, while plates between 1 to 1.25 inches can be used to create most hairstyles.
Check the Temperature Controls
For more flexibility, you'll want to choose a flat iron that makes use of a fairly wide temperature range. Here are some temperature ranges to keep in mind when styling your locks:
Temperatures below 300 degrees are a safe zone for ultra-fine or chemically treated hair.

300 to 350 degrees is the ideal range for normal and medium hair. 

370 to 450 degrees is best for thick, coarse, and curly manes. 
Having dials or buttons to go from medium to high heat is not just convenient; it also helps to ensure your hair is handled at the optimal temperature.
Opt for a Lightweight Model
Styling hair can be a tiring ordeal, especially if your tools aren't particularly lightweight. If available, models that feel light enough to use for extended periods are the better choice. Additionally, lightweight hair straighteners are easier to travel with!
Make Ergonomic Design a Standard
Besides your straightener being easy to bring around, you should also ensure that it is easy to work with in general. Ergonomics are often overlooked, but they can truly upgrade the hair straightening experience. Some features to look for are:
An easy-grip handle

A non-tangling swivel cord

A sleek, space-saving design
Study the Safety Features
It's easy to forget that styling tools can be dangerous if and when they are mishandled. By choosing a straightener with the necessary safety features, you can save yourself from the chance of dealing with future injuries. Some basic features include a hinge lock, which keeps the product in a closed position, and an easily accessible on-off switch.
What Sets a Nubi Straightener Apart?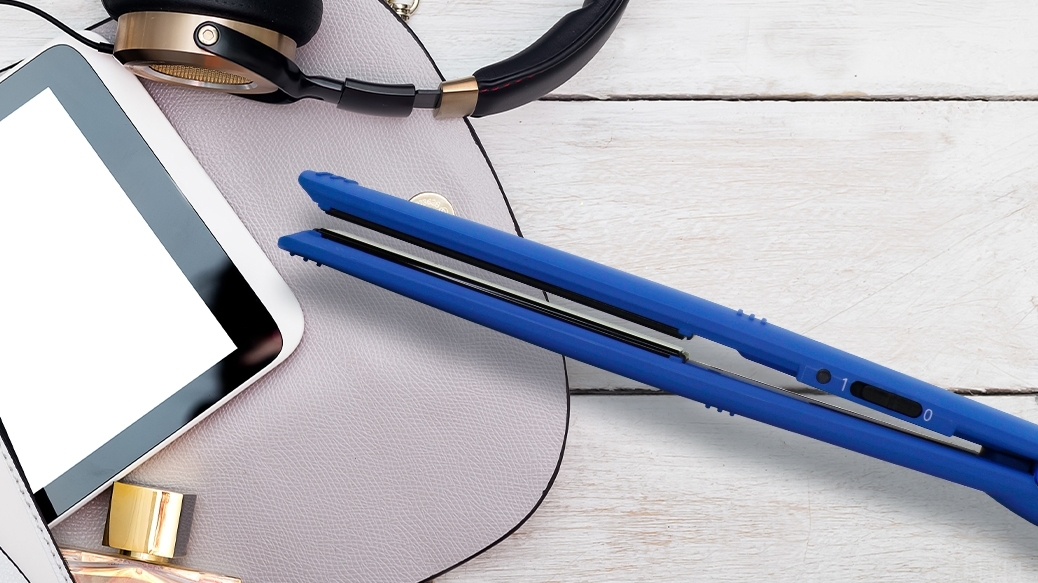 Nubi flat irons are equipped with all of these features, and then some. Nubi's selection of flat irons is great for both beginners and experienced stylers alike. Built using the latest technical advancements, Nubi styling tools aren't just effective — they're built for convenience and ease of use.
With ceramic and tourmaline-coated plates, all Nubi straighteners are designed to distribute heat evenly across the hair while causing minimal damage. With the ability to handle temperatures of up to 450 degrees, they can be used to style any hair type and thickness. 
Every Nubi flat iron was created with convenience in mind. The Get It Straight 1″ Ceramic Styler is fitted with a temperature adjustment dial, while the Sleek Control irons have easy on-off switches and hinge locks. Further, each Nubi straightener is lightweight, portable, and fitted with comfortable hand grips.
Getting a new look no longer needs to be an expensive ordeal. Convenient, portable, and easy to use, Nubi straighteners empower you to switch up your look whenever you desire.
Click through to find the Nubi flat iron for you. Alternatively, shop the Nubi Styling Set, which includes the Boosting Hair Serum, Styling Spray, and a 1.25-inch Ceramic Straightener in one convenient package.
Discover more best-selling hair care products from Nubi.