Whether you have a work event or a casual brunch penciled into your schedule, you can always fall back on timeless, romantic hairstyles to elevate your look. No matter the occasion, putting a little extra time and effort into styling your locks can take an otherwise simple look beyond.
Romantic hairstyles, in particular, are the perfect in-between of breezy and sophisticated. They can easily be worn to professional engagements or evening parties, and can just as easily be dressed down with some added texture or a few loose tendrils here and there.
However, many of these hairstyles require a fair amount of skill and styling experience. Many of them also require braids — a part of hairstyling that can prove to be challenging for many. 
Thankfully, not all hairstyles are made equal. In this article, we pinpoint five beginner-friendly romantic hairstyles that you can do from the comfort of your own home — no braids included.
Put in the Prep
When it comes to hairstyling, preparation is key. For instance, ponytails and up-dos often look best (and are easiest to attempt) with second- or third-day hair. This is because the scalp's natural oils help give the hair a little extra grit. On the other hand, flowy hairstyles usually look better with freshly-washed, voluminous locks.
But preparing for a good hair day does not end with mapping out your hair washing schedule. There are a couple of styling products you'll want to have at the ready when attempting to do romantic hairstyles on your own: 
Nubi Hair Boosting Serum with Marula Oil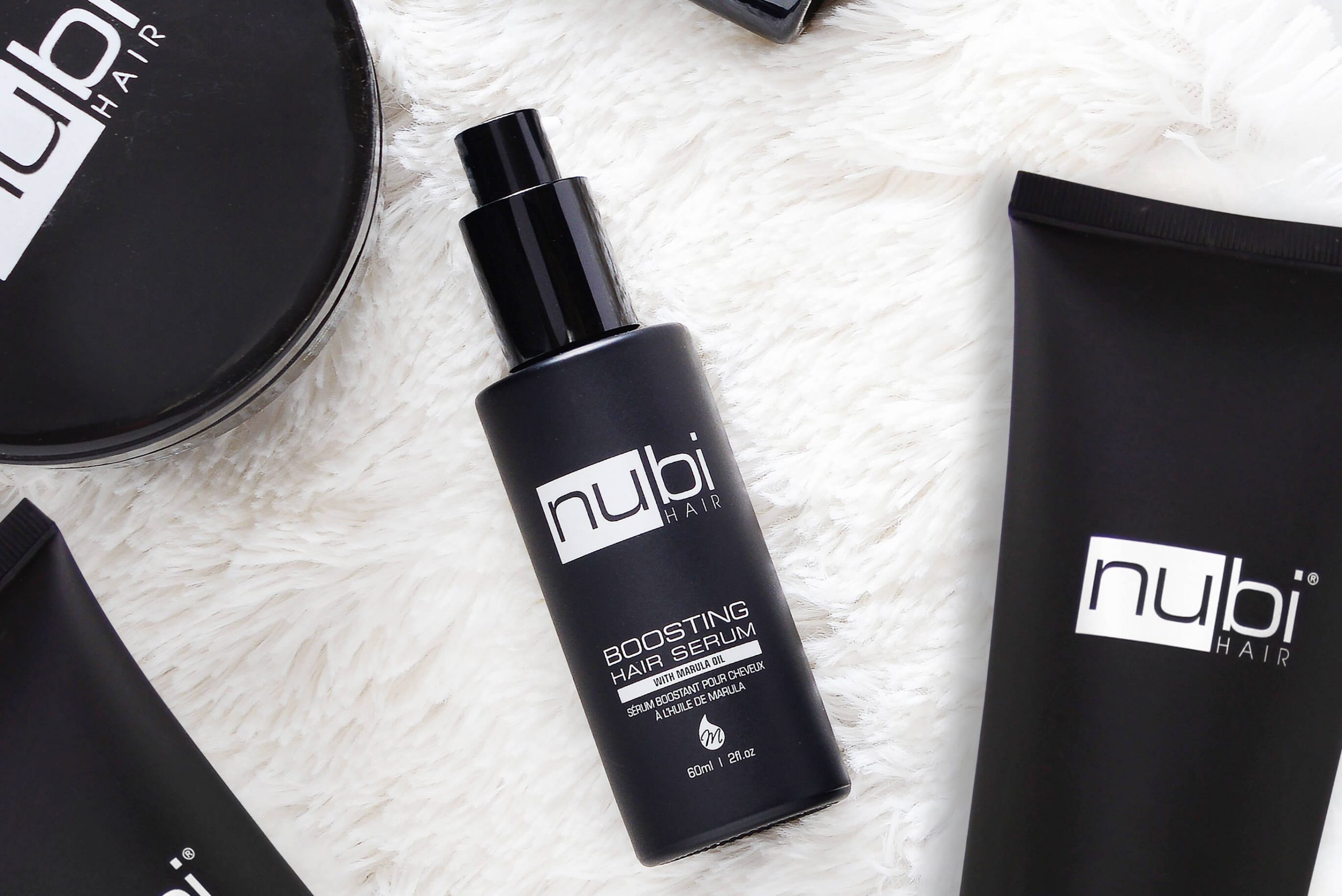 First up is the Nubi Hair Boosting Serum with Marula Oil. This leave-in serum transforms the look of dry and crunchy locks into a smooth, silky mane.
Two hair-loving ingredients can be found in this serum's formulation: Aloe Vera & Marula Oil. Both of these ingredients have been used for cosmetic purposes for centuries.
These two supercharged ingredients come together to form the foundations of the Nubi Hair Boosting Serum with Marula Oil. To use, simply dispense one or two pumps of the hair serum onto your palms. Massage the solution into the locks evenly. You may use the product on damp hair as it air-dries, or on dry hair prior to using styling tools.
Nubi Styling Spray 
Styling hair sprays usually aren't viewed as a haircare step. Rather, they are typically used to hold a particular hairdo in place. However, here at Nubi, we like to go the extra mile with our hairstyling solutions.
In addition to promising a firm, non-sticky hold to keep volume intact throughout the day, our best-selling Styling Spray packs a few extra benefits. For one, it contains Hydrolyzed Soy Protein, which is known to mend and fortify the feel of the hair's damaged fibers. This ingredient is particularly beneficial when used in a finishing spray like this one after exposing the hair to high heat. 
The Nubi Styling Spray also contains Methyl Gluceth-20. Don't let the scientific name intimidate you: this ingredient is an all-around haircare goodie. It moisturizes, smoothes the look of your locks, and works well with sensitive or compromised hair, while also making formulas feel less sticky or tacky.
Using the Nubi Styling Spray to lock in your romantic hairstyles is simple. Once you're satisfied with your work, evenly spray the product all over the hair, holding it a few inches away from the head. 
The Tools of the Trade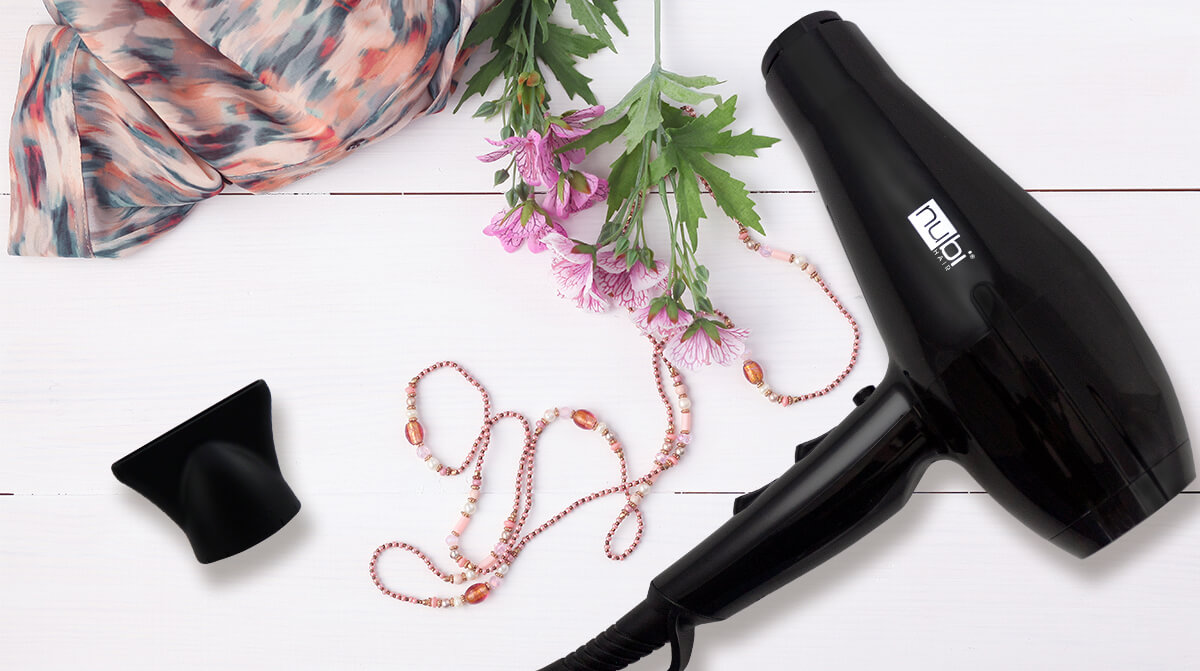 Think you're ready to start trying your hand at romantic hairstyles? You're well on your way, but you'll need a few tools to secure your success. Here is a quick introduction to the tools you may need to reach for to achieve salon-level sleekness, texture, volume, or all three, as well as tips for when to use each. 
Blow Me Away Blow Dryer
Arguably the most fundamental hair styling tool next to a good old hairbrush, a blow dryer covers the basics: drying and volumizing. Because of the simple function of this tool, many dryers look the same. But don't let appearances fool you. Nubi's is a guaranteed standout. 
Here's why:
The Blow Me Away Blow Dryer was specifically designed for universal ease. It can be put into the hands of anybody — from an absolute beginner to a veteran hairstylist — and it can be used with every hair type. This tool comes with three convenient heat settings as well as a cool shot button to help set styles and minimize damage. The dryer also comes with two concentrators that can be used to channel heat to a specific section. This makes it easy to style trickier areas like fringes and flipped ends.
Simply Sleek Brush
The Simply Sleek Brush, on the other hand, is the perfect companion if you struggle with maneuvering both a brush and a hair dryer. This tool combines a blow dryer and a heavy-duty brush into one easy-to-manage device.
Here's how it works: the brush is fitted with a ceramic surface that tames hair gently via infrared heat. The heat level can be adjusted to five different temperatures, ranging from 140º to 220ºC. The brush's ceramic plate is also reinforced with negative ion technology, which reacts with the positive ions in the hair to minimize damage.
As the strands are warmed up by the brush, a combination of straight and rounded bristles work through the hair to remove any tangles and kinks. The result? Nothing less than hair that looks sleek, shiny, and bouncy.
Sleek Curl Curling Wand
If you've ever experienced getting your hair stuck in those pesky curling wand clamps, we hear you. We at Nubi have developed a solution: the Sleek Curl Curling Wand. This clipless iron brings all the versatility and simplicity you need in a styling device. 
The Teflon-coated barrel tapers from an inch-wide base to a 3/4 inch tip, allowing you to create a variety of curl and wave sizes for maximum impact. Like the Simply Sleek Brush, the Sleek Curl also has negative ion technology to seal hair cuticles and eliminate the look of frizz.
While the Sleek Curl Curling Wand and Simply Sleek Brush function great individually, they're even better together. The Set Up brings these two tools together in one convenient bundle.
Soft N' Straight 1.25" Ceramic Styler
If you're looking for a single tool that can take you from pin-straight locks to romantic waves, look no further than the Soft N' Straight Ceramic Styler. This versatile flat iron can straighten, wave, and curl, depending on how you choose to wield it. 
Equipped with 1.25-inch ceramic plates, this high-powered device can create dynamic looks and romantic hairstyles in just a few minutes. Like most of the tools on Nubi's roster, it also allows for easy temperature adjustments while dealing minimal damage.
Braid-Free Romantic Hairstyles To Try
Now that you've acquainted yourself with the styling products and tools that you might need, let's put that knowledge to work. Here are five foolproof, braid-free romantic hairstyles to try with Nubi's innovative hair solutions: 
Soft Glam Waves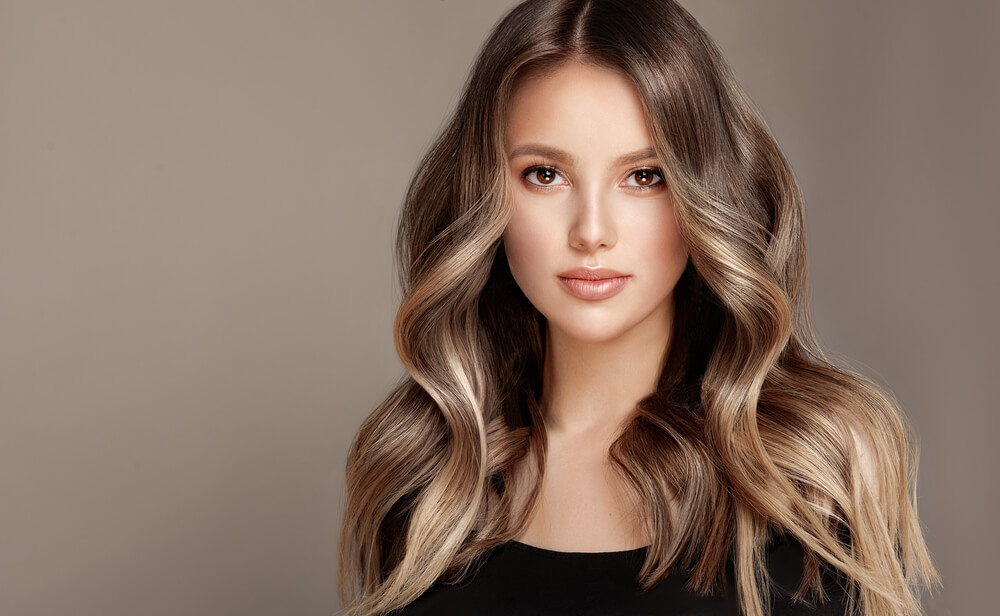 The ultimate hairstyle for all occasions, soft waves are a timeless fixture in a world of fast-moving trends. Here's how to bring the look to life:
Before commencing styling, work one or two pumps of the

Nubi Hair Boosting Serum with Marula Oil

into your hair. If your hair is damp, dry it with the

Blow Me Away Blow Dryer.

Section your hair in half down the middle, then half horizontally. You should have four distinct sections to work with.

Start with one of the lower sections. Take a lock of hair, roughly one to two inches wide, and wind it around the

Sleek Curl Curling Wand

barrel. Start midway through the hair shaft, wrapping from the base of the barrel towards the top.

Hold the hair in place for a few seconds before letting it unfurl from the iron vertically. Repeat until all the hair in your initial section has been curled, then repeat the process for the next sections.

Once all hair has been curled, set the style with Nubi's

Styling Spray. For maximum hold and volume, you may also choose to pin the curls against your head with bobby pins as they cool.
A Barrette Moment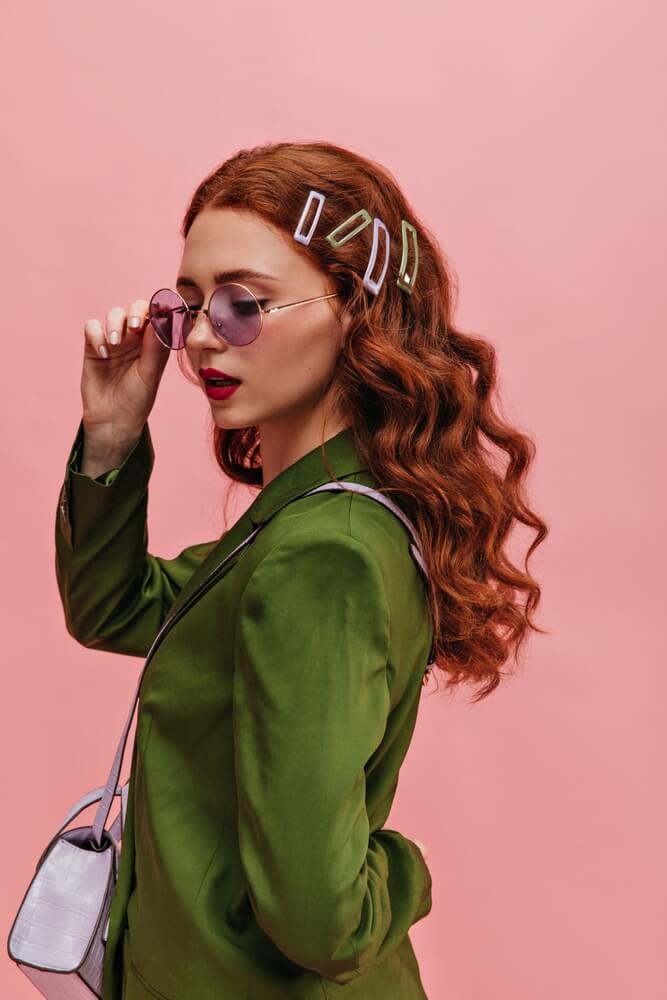 Looking for a way to spice up classic waves? Why not throw a barrette (or a few) in the mix? Follow these steps for a more youthful and bubbly take on one of our favorite romantic hairstyles:
Using the

Blow Me Away Blow Dryer

and

Sleek Curl Curling Wand, repeat the steps above to achieve soft glam waves. Set the waves with a few spritzes of the Nubi Styling Spray.

Decide which side of your hair you want to clip back with your barrettes. You may also opt to clip back both sides. 

Once you've decided, take the frontmost section on your desired side. Draw it away from the face, positioning it above your ear. Clip the hair in place using your choice of barrettes and hair accessories.
The Ribbon Ponytail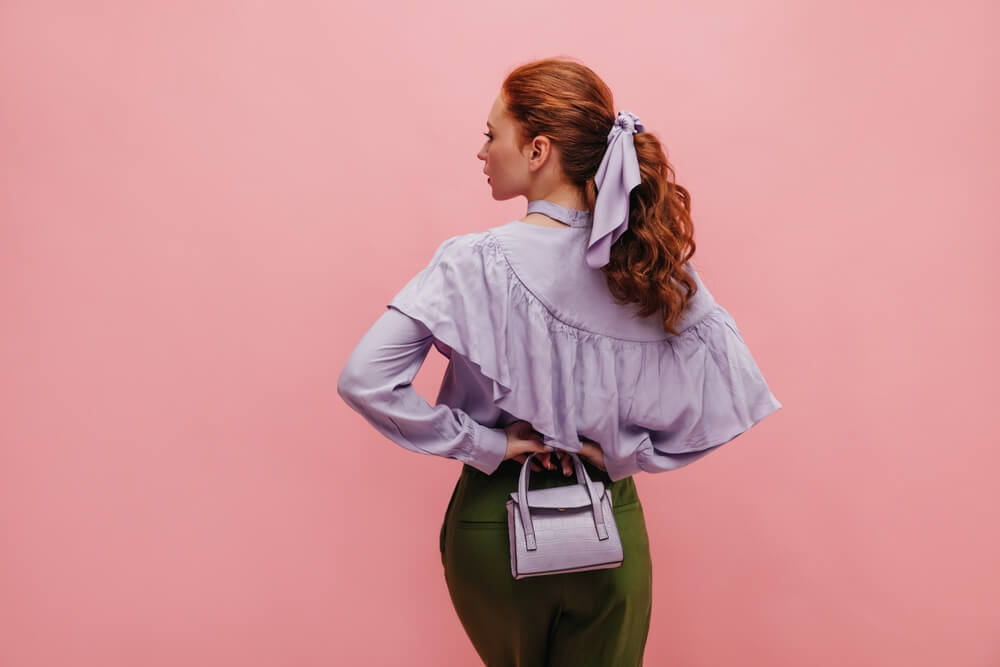 Yet another spin on wavy locks, this hairstyle elevates the regular ponytail with a feminine ribbon to create the ultimate brunch-to-cocktails look. Here's how to replicate it yourself:
Use the

Blow Me Away Blow Dryer

and

Sleek Curl Curling Wand

to create soft glam waves, as indicated in the first hairstyle on this list. Set with the Nubi

Styling Spray.

Once your waves are ready, pull your mane back into a ponytail. You may choose to tie up all your hair or leave a few face-framing tendrils in place. 

Secure your ponytail with an elastic. Once your hair is tied up, add a few more spritzes of the Nubi

Styling Spray

to ensure everything stays in place. 

To finish the look, tie a ribbon or scarf around your ponytail, fully covering the underlying elastic.
The Wavy Bob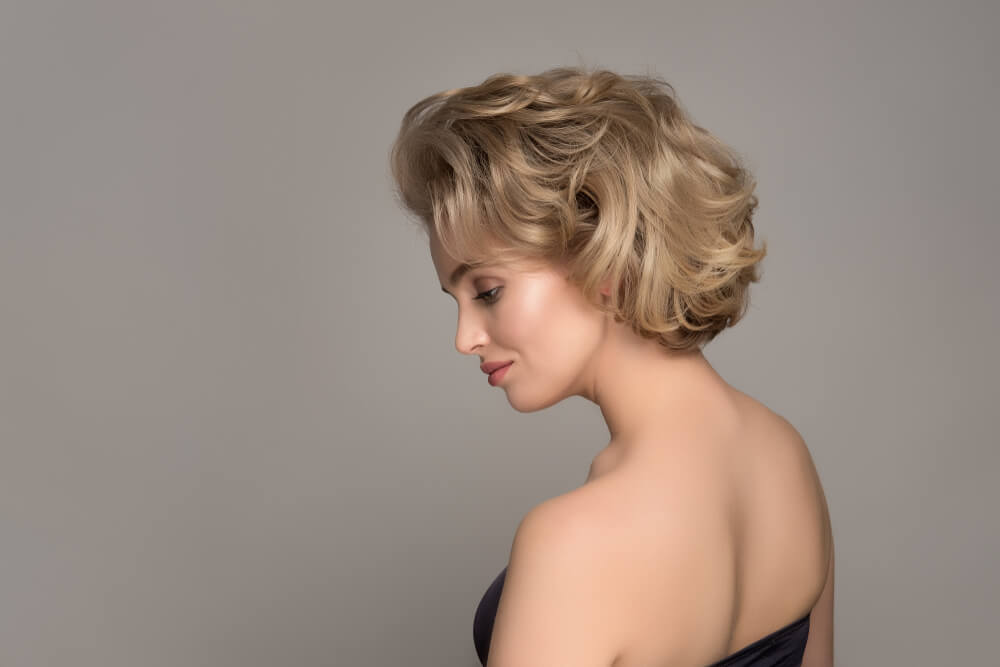 Who says those with shorter hair can't pull off romantic hairstyles? Dramatic waves are just as alluring on shorter hair lengths. Here's how to create the look using either a flat iron or a curling wand:
Prepare the hair for styling with the

Nubi Hair Boosting Serum with Marula Oil. Dispense a few pumps of the product into your palm and work it through your hair, scrunching gently as you disperse the serum evenly.

Choose your styling tool. If you prefer using a flat iron: take the

Soft N' Straight Ceramic Styler

and start with a one and a half-inch section of hair. Carefully clamp the iron down an inch or two away from your scalp. Using both hands, slowly twist the iron up and away from your scalp, creating an S-shaped motion. You should end up with a shapely, bouncy wave. Work your way from the front of your head to the back, repeating this motion.

If you prefer using a curling wand: start by taking a section of hair near the crown of your head. Starting midway through the hair shaft, begin wrapping the hair around the curling iron. Hold it in place for a few seconds before letting the hair unravel. Repeat this until all your hair has been curled. 

To give your hair a more natural touch, run your fingers through it to break up the waves. Once satisfied, spritz a good amount of the Nubi

Styling Spray

to finish.
The Low Bun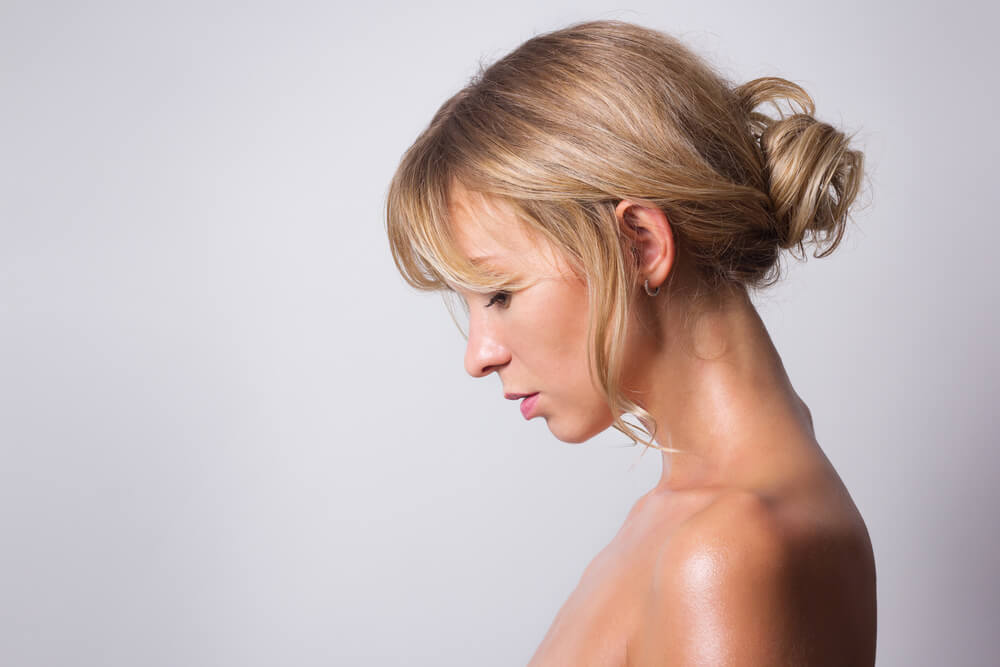 The go-to hairstyle of Disney princesses and real-life royalty alike, the low bun is the pinnacle of romance and grace. While some bun styles require skills in braiding, there are a few ways to replicate the look with minimal effort. Here's how:
While damp, get the hair ready for heat styling with a few pumps of the

Nubi Hair Boosting Serum with Marula Oil. 

Use the

Simply Sleek Brush

to simultaneously dry your hair and smooth out tangles. Start at the crown of your head, brushing downwards through each section of hair. When you get to the ends of your hair, swoop the brush inward towards your face to create a slightly rounded flip. 

Once your hair is dry and smooth, gather your hair into a low ponytail, leaving out a few tendrils to frame the sides of your face. Use a narrow elastic to secure the hair. 

Take the Nubi

Styling Spray

and generously spritz your ponytail to ensure maximum hold. Thereafter, take your ponytail mid-shaft, carefully twisting it counter-clockwise to form a bun. Remember: the goal isn't perfection. You'll want to make it look slightly messy for a more natural look. 

Once you're satisfied with your makeshift bun, pin your hair into place. You may use another elastic or wide-ended bobby pins to do this. Add a few finishing spritzes of the Nubi Styling Spray for good measure.

You may opt to leave the look as is. However, for a little extra drama, you could use the

Sleek Curl Curling Wand

to gently curl the loose tendrils framing your face.
Which of these romantic hairstyles will you be trying first? Discover more foolproof, beginner-friendly styling solutions with Nubi.