From super straight to incredibly curly, it's no secret we all have very different hair types. And, though that's something to be celebrated, it does often mean that finding the right products for your specific hair type can be tricky. It's rarely one size fits all and there can be a lot of trial and error needed to get your hair routine down with products that work for you. 
Now, since we never want you to waste time or money on products that won't end up working for you, Nubi Hair has done a bunch of research to help you find ones that will. With the help of our Nubi hair reviews, your locks will look more stunning than ever! Keep scrolling to discover all the best hair care products for your hair type…
Start By Defining Your Hair Type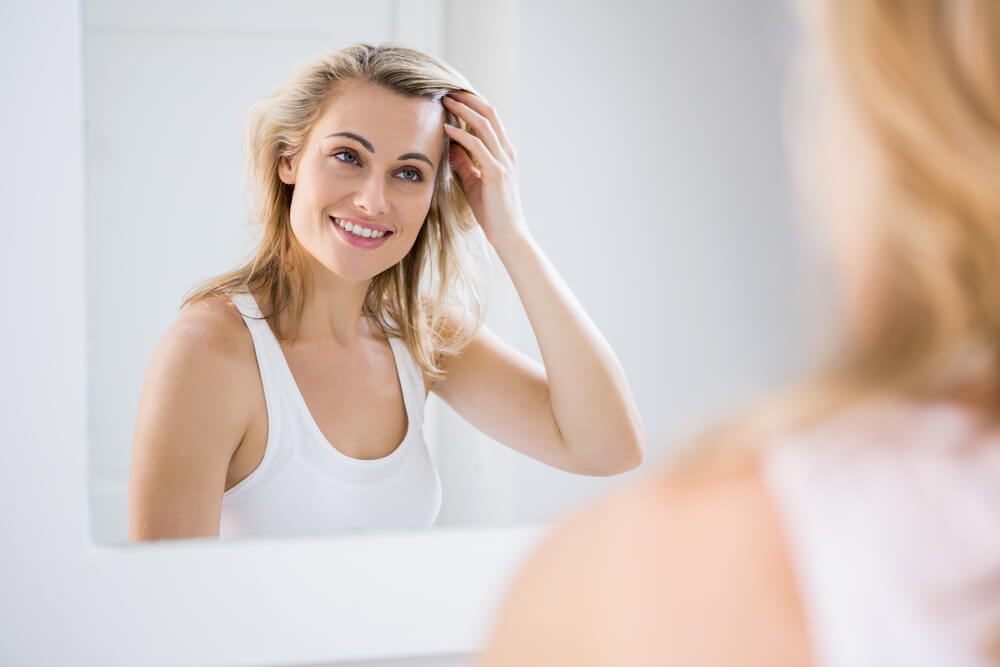 Before you even think about parting with your hard-earned cash for those coveted hair care products, you'll need to determine what type of hair you have. Even if you think you've always known, it's important to re-evaluate now and then as hair can change as we age. Additionally, it might even look different depending on the length or style you wear it in. For example, you may think you have wavy hair, but when you cut it shorter those waves bounce up and become beautiful full curls!
So take some time to evaluate your locks properly before moving onto our Nubi hair reviews recommendation list. That way you can be sure your hair is being treated correctly and ends up looking the best it possibly can.
Will that help?
Absolutely!
The composition of products made especially for your hair type will work to boost the look of your natural texture, leaving you with silky straight hair, wonderfully defined waves, or beautifully bouncy curls.
How Thick Is Your Hair?
Aside from determining your hair type, working out just how thick your hair is in terms of the individual strands is super important too. Thick straight hair is very different from fine straight hair, just as thin curls will look wildly different from thick ones.
We should warn you…
This part can also be tricky!
For example, your hair may appear thick, yet you could have a high number of very fine individual strands. Additionally, you may well have always thought your hair is very thin if you have a skinny ponytail. However, you could have very thick individual strands in a much smaller number.
How to Determine Hair Thickness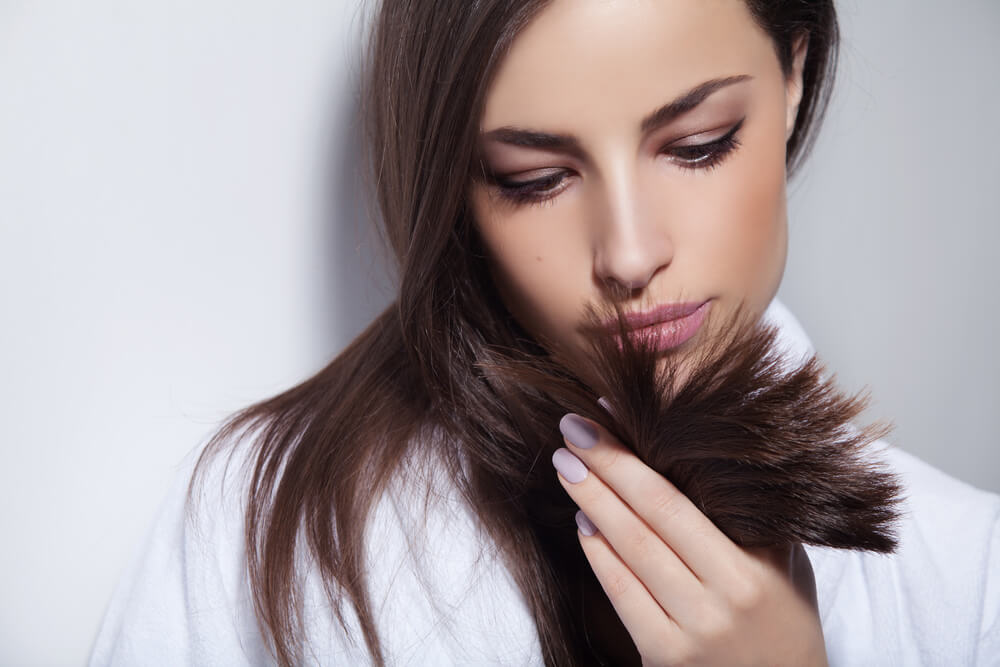 To determine how thick/thin your hair is, simply examine the strands. Though it can be hard to tell without an exact point of reference, generally, you should be able to tell by feeling one or two strands between the tips of your fingers. If you can feel the hairs quite prominently it's likely your hair is thick. If you can barely feel them at all, your hair is most likely on the thinner side.
Need another way to tell? Nubi Hair recommends taking a small section of your hair at the front around an inch wide and part it over to one side. If you can visibly see your scalp through the hair, thin hair is most likely. If you can't, it's fairly safe to assume your hair is on the thicker.
Whatever your hair type, from soft and sleek to frizzy and flyaway, knowing it inside out is a sure-fire way to make sure those gorgeous locks of yours will look their absolute best all year round. Not only will you know the best ways to cut and style it, but using the Nubi hair reviews, you'll also be able to determine exactly which products are designed to care for your hair from the inside out!
Which Products For Which Hair Types
Now that you've worked out which hair type and thickness you have, we can move onto the exciting bit, the products themselves!
We know that navigating your way through literally thousands (more like millions) of haircare products both online and in stores can feel like an impossible task, but, we're here with our to make things simple for you with our top Nubi Hair reviews.
Choosing a Shampoo and Conditioner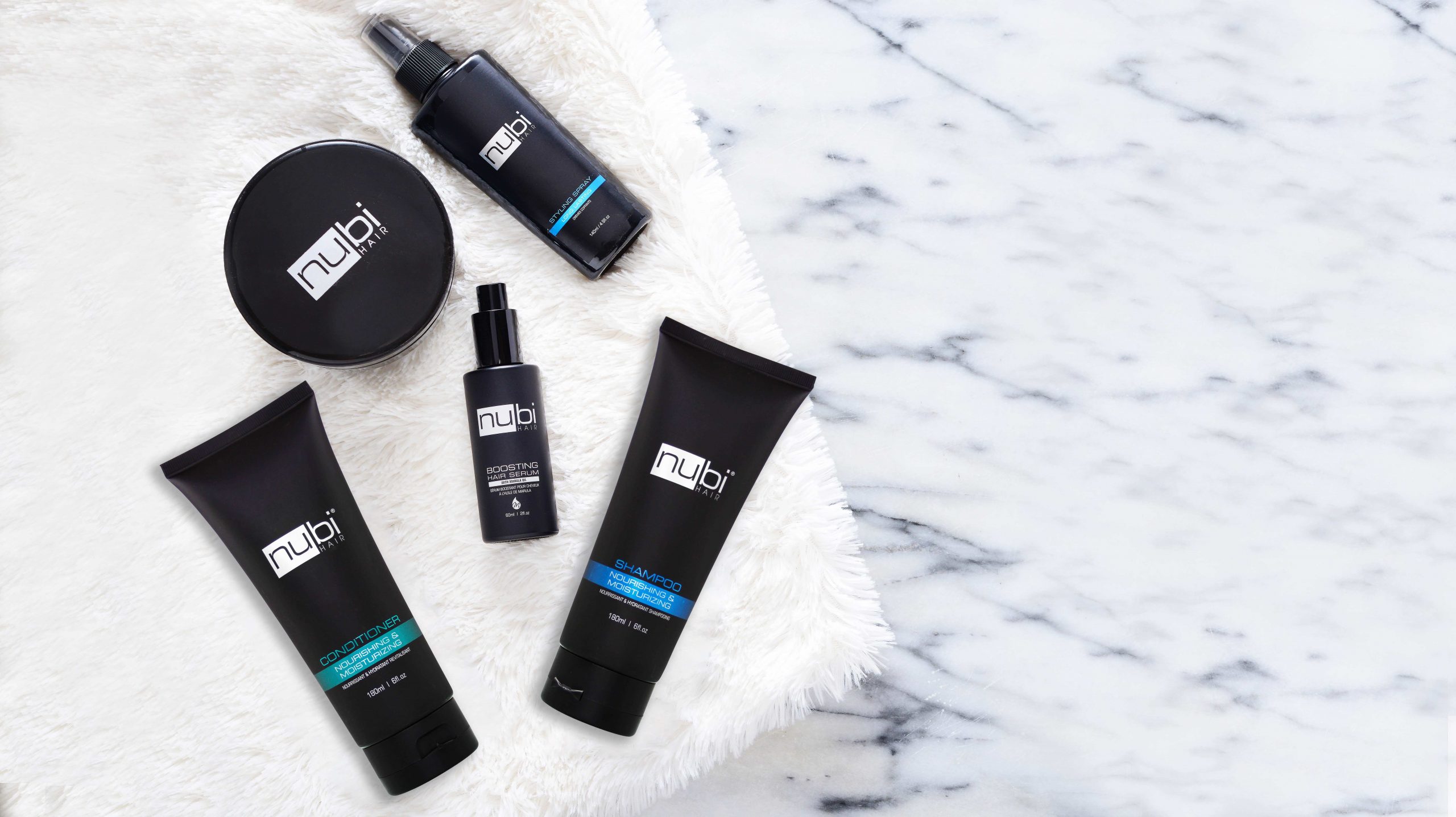 As you might have guessed, finding the right products for your hair begins with the first step in your hair care routine, washing it. Getting this right is incredibly important as it builds a kind of base, upon which, the rest of your products can work their magic.
So, when reading our Nubi hair reviews and searching out your ideal shampoo and conditioner combo, make sure you're paying attention to what these products are designed to do. It may sound like an obvious thing to say, but you'd be surprised how many of us go by the scent or brand that we like and forget to make sure our chosen products are designed to work for instead of against our hair.
Need an example?
Coming right up…
Those with fine hair will find a shampoo made for normal hair may get it clean but it certainly won't do anything more. Meanwhile, a volumizing formula will be so much more beneficial and will leave your hair feeling fuller and healthier. Likewise, those with thick hair using a shampoo designed for fine hair will likely discover its way too volumizing and leave their hair looking out of control and sometimes even a little frizzy.
Now that we know how important it is to get that step right, let's look at each hair type individually and, using our Nubi hair reviews, see which products will work best for them. Be sure you're spending your time and money on the right products for you and those precious tresses of yours!
Straight Hair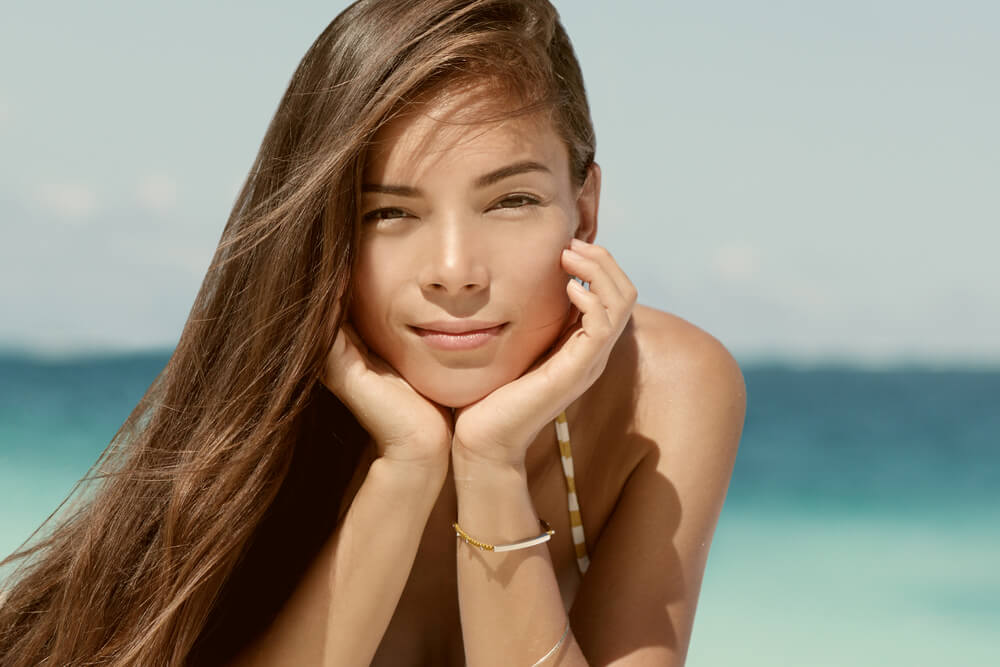 Looking to make that straight hair look super sleek and shiny?
You're in the right place!
Though you may be wishing your locks would hold a curl more easily, we can assure you those with curly tresses are wishing they had chic, sleek locks just like you! So, make most of your gorgeous straight hair by picking the best products depending on the texture of your hair.
Choosing Products For Fine Straight Hair
Whether you love your fine straight hair as is or you'd like to make it a little thicker, selecting the right products is certainly going to make your hair stronger and healthier overall.
Volume Boosting Shampoo and Conditioner
As we said, finding the right shampoo and conditioner combination is your first, and one of the most important, tasks. For fine straight hair, we recommend opting for combinations that promote the appearance of thickness to boost the volume of your hair from the inside out.
Mousse for Texture and Volume
Once you're out of the shower and you've gently pat your hair dry with a clean, dry towel, run a good-sized pump of volumizing mousse through the lengths of your hair. This will not only make your tresses appear thicker and more lifted, but it's also great for creating traction which will aid in keeping fine hair secure in whichever style you choose to put it in.
Heat Protection Spray
Planning to style your hair with heat?
Don't skimp on the heat protection spray!
Since your hair has less volume and finer strands to work with, heat will have a quicker, greater effect on your locks. This may speed things up getting ready but too much direct heat can frazzle your hair and leave it seriously dried out and in poor condition. So, spritz on that spray, and be sure to lower the heat so you're not punishing your hair every time you want to make it extra straight or newly curly.
Assess Your Heat Tool Situation
Speaking of heat styling, if your hair is very fine and straight, a flat iron for curling (or further straightening) is unlikely to be the best option for you. Instead, our Nubi hair reviews suggest you opt for a heated brush! These are much kinder to your hair as they don't clamp down, therefore, they distribute the heat more evenly. Give the Simply Sleek Brush from Nubi Hair a try! 
Choosing Products for Thick To Medium Straight Hair
If your straight hair is medium to thick in texture, it'll come as no surprise you'll want/need to choose different products than those with fine straight hair. After all, it's more likely you're not after an increase in volume, but want to find products that instead pamper your hair from deep within and make those straight locks look sleek and shiny. That way they're ready to be styled into an elegant up-do, or left loose to make the most of the shine!
Oils & Serums
Once you've washed your hair with a shampoo and conditioner made for thick hair, go ahead and treat your locks with a rich oil or serum. This will prevent your thick hair from frizzing out and will keep your style looking sleek and shiny. We, along with all of the Nubi hair reviews from our customers, recommend the Nubi Hair Boosting Serum with Marula Oil. 
Setting Spray
Though you may initially find styles easier to pull off than others with finer hair will, the weight of your thick hair can sometimes drag those styles down. To keep yours in place, our Nubi hair reviews highly recommend the Nubi Styling Spray. Not only will it give the perfect finish to any straight style, but it'll also keep it in place from day tonight.
Wavy and Curly Hair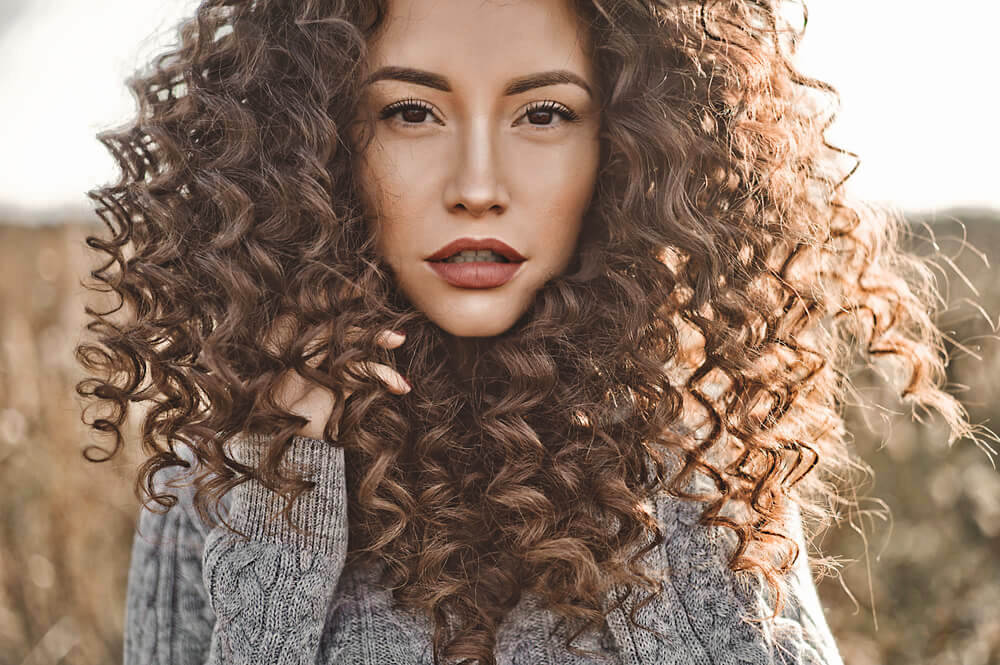 Ah wavy hair, the best of both worlds! Your hair is the kind of hair so many wish for in spring and summertime thanks to its laid-back, beachy appeal. Meanwhile, come fall and winter, your locks look full of shape and body no matter which style you choose! Additionally, ladies with curly hair are the envy of all who struggle to hold any kind of style with shape!
 So, which products will leave your waves or curls looking as sensational and defined as can be year-round?
Choosing Products For Fine, Wavy, or Curly Hair
Since the last thing you want your fine wavy or curly hair to do is frizz out (as it tends to do), finding products that pamper it and keep the shape defined from the get-go are so important
Moisturizing Conditioner
Once you've washed your hair opt for a moisturizing conditioner, but use a wash-out one. Deeply rich hot oil treatments and leave-in conditioners can often be too heavy for your hair type and you may find it weighs your hair down rather than leaving it feeling soft and bouncy.
Natural Leave-In Oils
Natural oils are great for naturally wavy and curly hair and even work wonders for fine hair of that nature. Just be sure you're using just a few drops smoothed into the ends of your hair. Using too much or getting it anywhere near the root will only end up dragging the hair down and making it feel greasy.
Choosing Products For Medium To Thick Wavy and Curly Hair
Voluminous curls and waves are always incredibly enviable, yet taking care of them and keeping them in check can feel like a battle at times. These are the products you need to keep yours looking fresh, bouncy, and defined!
Choose a Great Conditioner
As your hair is thicker than most, you can certainly afford to use more moisturizing wash-out formulas or leave in ones when it comes to conditioner. These products will give your hair the moisture it needs to maintain a defined, healthy-looking wave or curl, free of frizz without weighing it down.
Leave in Serum or Oil
Since thicker hair with a curl or wave to it is more prone to frizz and dryness, having a serum or oil on hand is always a good idea. These products can be applied to the ends of your hair after washing whilst the hair is still damp or can provide an extra layer once your hair is dry and styled.
Summary
Now that you know all there is to know about choosing the right products for your hair type, thanks to our Nubi hair reviews, keeping it looking its best will be a walk in the park. So, be sure to embrace your natural hair type and texture with pride and be confident knowing it looks its healthiest and most enviable to date!