If you're yet to get your hands on the Nubi styling spray, let us tell you, you're in for a real treat! Its extra strong formula adds the perfect finishing touch to your locks. It will hold your favorite styles perfectly in place from morning until night. What's more, it's incredibly versatile. You can use it to perfect everything from loose curls and straightened locks to complicated up-dos and the fussier styles in your repertoire.
Keep scrolling to discover everything the Nubi styling spray can do for your hair. Nubi will also be sharing all of the many ways you can use the styling spray once you have it on your dresser!
Use it to Set Intricate Styles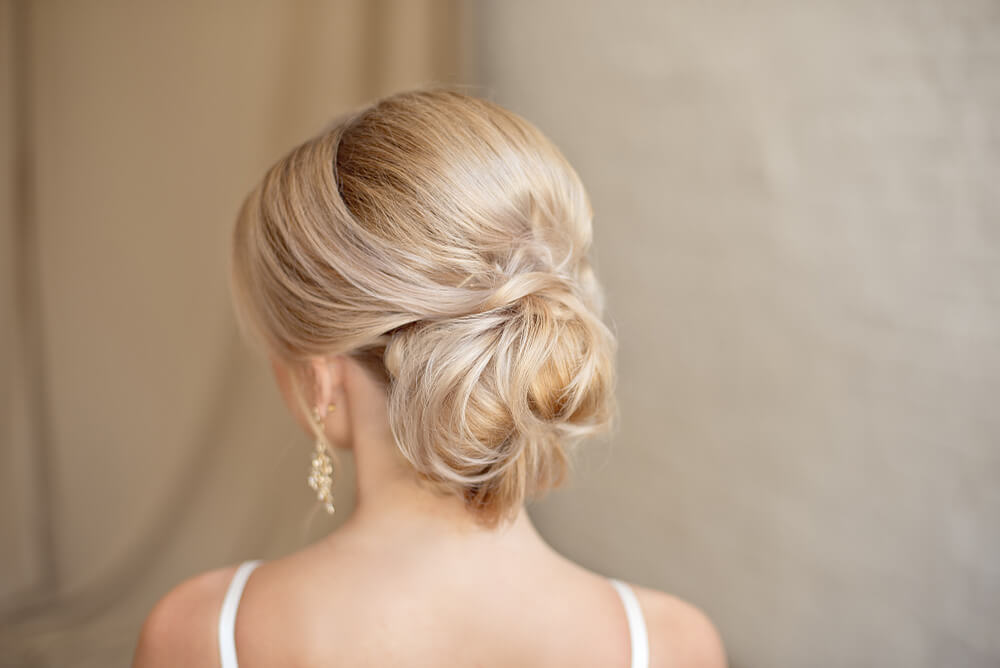 Whether you're heading to a wedding, going on a dinner date, or even gracing the red carpet at a fancy event, we all love to mix things up with a more complex style every now and then. A braided up-do, for example, gives a playful yet structured edge to your look whilst finger waves exude old Hollywood glamor.
The only issue with these more intense styles?
They have a habit of falling out!
That said, you should never let the possibility of a few flyaways stop you from achieving your dream hair look the next time you step out for an event. Instead, simply make sure you're prepared to stop your style from faltering from the get-go!
How?
That part's easy! Nubi Hair is about to come to your rescue. 
Once you've washed your hair, dried it, and gotten it looking just the way you want it, close your eyes, and give an allover spritzing of the Nubi styling spray.
As it's designed to hold even the most complicated hair looks, you can feel confident as you step out knowing there won't be a hair out of place. What's more, your styling spray will last for hours on end. There'll be no need for constant touch-ups or worrying that pieces of hair are straying.
Use Your Styling Spray to Create an Enviable Voluminous Look
We've lost count of the times we've glimpsed our flattened summer hair in the mirror. We've prayed for a little more lift and volume to give our hair some much-needed shape and texture. Additionally, with our hair often feeling drier in the summer as a result of frequent washing, swimming, and high levels of humidity, it's not uncommon that any volume we do manage to create in the morning has promptly disappeared by noon!
Nodding along? If you have been experiencing a serious lack of volume in your look, don't despair! As you might have guessed, the Nubi styling spray can help.
Wondering if you can use styling spray when you're not putting your hair up?
Absolutely!
The key here is to define and hold the style you create and want to maintain, rather than using the spray to initially create it. 
Simply do as you usually would achieve your desired shape and texture. Then, use the styling spray to make sure it stays that way. As we mentioned, the Nubi styling spray has an incredibly strong hold. It's ideal for setting the hair even when it's worn free and loose.
You won't believe how incredibly natural your hair still looks when the styling spray has been applied. Plus, there'll be no need to keep adjusting your locks as the day goes on. Your style will stay in place from day to night!
Keep Care-Free Hairstyles Looking Chic Instead of Messy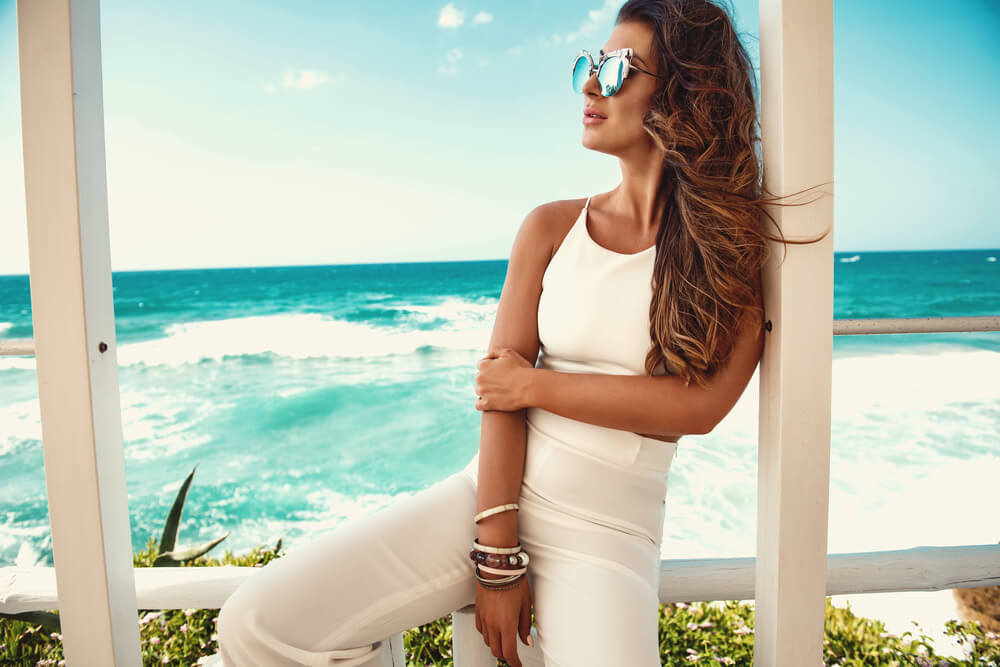 Don't get us wrong, we adore the laid-back, casually cool styles of summer just as much as you do. That said, with summer breezes, high humidity levels, and dips in and out of the ocean to contend with, you might often find that your favorite casual hair looks can often become more frizzy than fuss-free as the day goes on.
Well, there's no need to worry about that happening anymore, thanks to the Nubi styling spray.
How do we mean?
Let's say your go-to laid-back look for summer when it comes to your hair is a low chignon. You pull your hair back loosely with your fingers, give it a few twists, then secure it in place with a scrunchie or hair elastic, Simple, right? Yes and no.
Whilst you'll pretty much always find this style is a winner with everything from sundresses to beachwear to summer evening dresses, the moment it starts to all fallout and you have pieces flicking in your eyes every two seconds, it quickly loses its cool edge.
Instead, we recommend washing, conditioning, and styling your hair as you usually would. Then, add a good few spritzes of the Nubi styling spray in a few specific areas.
A little on the bun itself will prevent flyaways and keep your bun looking effortless without appearing messy in any way. Meanwhile, spraying a little of your styling spray at the front of your hair and near the center will keep your style in its chic parting without any frizziness. Frizz is a common occurrence in the highest temperatures of summer no matter your hair type.
You'll also find treating your hair in this way will still allow you to pull out a few face-framing pieces. These will look soft and bouncy, adding to the care-free essence of your style. A perfect combination against the sleeker, more styled, finish of the parting and the bun itself.
Forget Frizz with a Quick Spritz
If summertime for you means fewer pools and parties than it does frizz and flyaways, we feel you. After all, it can feel at times like this season exists just to make our hair spin out of control! Among other things, we have constant heat from the sun, seawater, sweating, and pool chlorine to thank for that. And don't even get us started on our bad habits to over wash our hair at this time of year.
Well, the good news is that next time you go to style your hair, you can forget about frizz and actually style it in the way you want to. And yes, we, just like you, are guilty of avoiding certain styles because we're worried how they might look with a crazy amount of frizziness all over.
Now, whilst there's absolutely nothing to feel conscious of, we totally understand that many of us prefer a sleek hair look that doesn't consist of flyaways. If that's you, you can relax safe in the knowledge that just a few sprays of your Nubi styling spray will have any style you choose looking sleek and frizz-free the moment you spray it on.
That goes whether you're opting to wear your hair completely down or you plan on styling it into an intricate up or half-up style.
Keep Your Curls Intact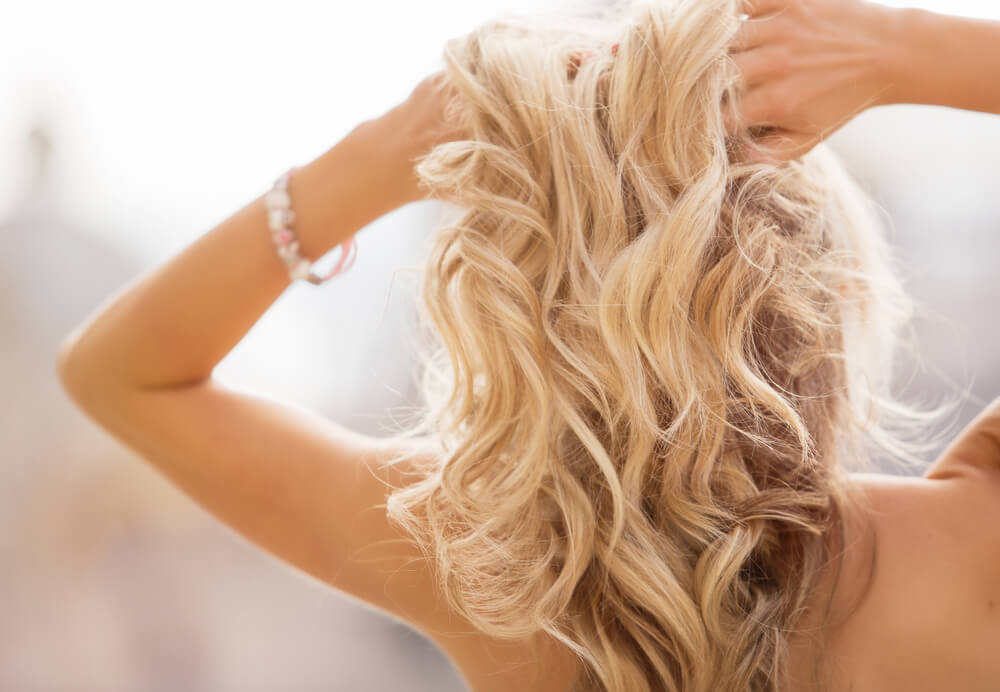 No matter whether it's spring, summer, autumn, or winter, those with curly hair will know that keeping those spirals sleek and in control, no matter their length or density, can feel like an endless battle.
In winter, your locks often feel dried out and your split ends go into overdrive. In summer, there's constant sweating and water in the air. This makes your curls ten times wider than they usually would be. Well, no more.
To keep your curls looking as fresh and sleek as they did when you first washed and styled them, all you need is your styling spray!
Its powerful hold will prevent your curls from separating or frizzing out. Yet it won't make them look stiff or unnatural in the process. Whether you like to wear them all down or you prefer tying them up, you can be sure they'll look professionally taken care of and feel touchably smooth no matter the season.
Use Your Styling Spray for the Chicest Straight Hair 
When we think about reaching for our styling spray, it's usually because we're desperate to lift our roots and create some volume. Or because we have our hearts set on maintaining a look that's taken us literally hours to create. 
Well, you might be surprised to learn that one of our favorite times to spritz on a good dose of styling spray is actually right after we've smoothed out our tresses with a flat iron.
There's nothing like the look and feel of freshly straightened hair. It's a look that, if maintained, can look chic enough for every event on your calendar.
With that in mind, we all know that keeping this look perfectly intact isn't always as easy as we'd like. One small crease, a frizzy parting, or flicked-out ends can instantly ruin all of our hard work.
Well, we know you can guess what we recommend! That's right, our Nubi styling spray. Just a few spritzes are all you need to keep your straight locks looking neat and tidy. Even better, they won't appear or feel stiff or weighed down.
 After all, it's a salon-quality formula so you won't need a great deal to create a style that lasts and lasts.
Promote the Look of Shine and a Healthy-Looking Hair Glow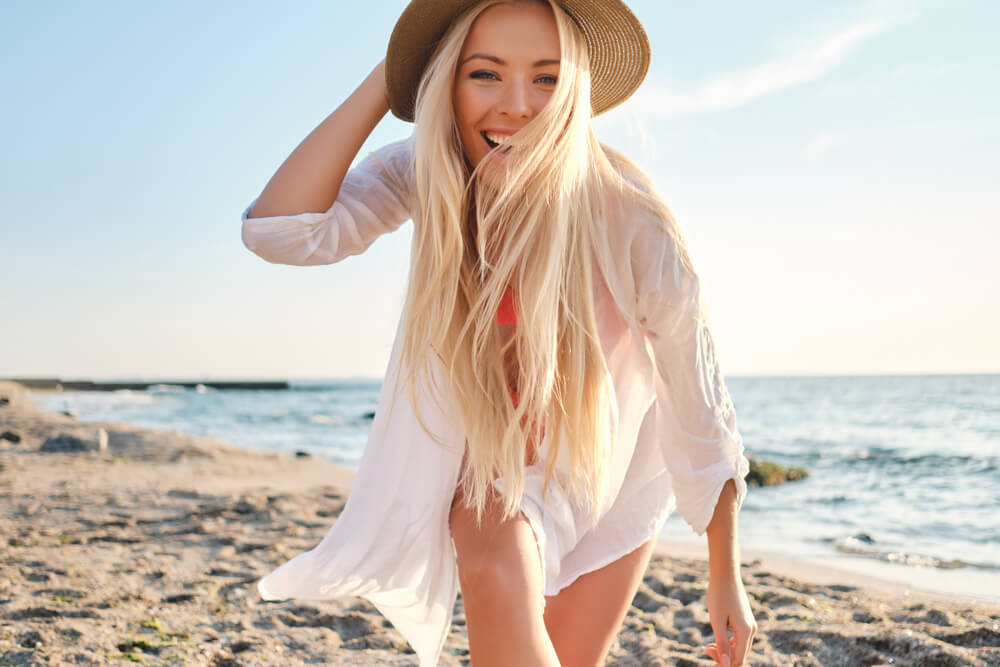 Now, there's no point in creating your dream style and spending hours getting it right if, in the end, it's just going to look dull and flat. We've all been there. Honestly, it's enough to make you want to take it all out and start again!
Well, the next time you feel this way when looking at your style in the mirror, remember your Nubi styling spray is all you need to instantly bring that style to life and to give it a healthy-looking shine and glow!
Once your hair is in its desired look and you've pulled out any face-framing pieces you want to finish it off with, hold your spray at a moderate distance and spritz it all over the hair.
Once this is done, wait a few seconds for the spray to settle in and dry. After it has, you'll certainly notice the difference. Not only will your hair look shinier, softer, and more polished, it also won't be going anywhere. Your spray will do such a great job of keeping it perfectly intact. It will hold everything in place until you decide to take the style out!
Maintain an Air-Dried Summer Style
One of the many things we love about summer is how we can be so much kinder to our hair by letting it air dry. No need for excessive heat styling or constantly blowdrying after washing. 
It's the ideal opportunity to let your locks dance in the breeze. They'll settle into whatever style is natural for you.
If this isn't something you're used to doing, we highly recommend you try it immediately now that the Nubi styling spray is in play. 
Alternatively, if it's something you've tried before but don't always care for the way your hair looks after drying it naturally, it can help with that too!
Once your hair has dried by itself, use your Nubi styling spray to set it in place. Don't worry, it will still look as natural as ever. It will simply give your look a more streamlined, decidedly neater appearance.
So, if it's something new for you, we can bet it'll be your go-to sunshine hair look going forward. Does your hair usually look wild when you leave it to air dry? This will be the finishing touch you've been dreaming of all season long!
So there you have it. Plenty of style tips and ways to put your Nubi styling spray to excellent use! A powerful hold meets the sleekest finish imaginable yet it still feels perfectly soft to the touch. 
Will you be using yours to hold your favorite evening styles in place for dinner dates and dancing? Or, do days at the beach followed by evening drinks mean treating those beachy waves to a quick spritz for a chicer finish?
However you use your styling spray, one thing's for sure, you'll never look back once you've introduced it into your hair routine!