Ready to upgrade your hairstyling arsenal with a new hair curler product?
If so, there's plenty of choice out there. More and more brands are now entering the hair styling sphere, and while variety may be the spice of life, there's no denying that all of those options can make deciding on the perfect hair curler product a little tricky.
Ideally, you should be able to trust and rely on whichever hair curler product you end up investing in, which is why Nubi's products have been rising in popularity. Why exactly are people raving about our hair curler products? Here are nine reasons why people have been falling in love with them:
1. Our Curling Wands Are Clipless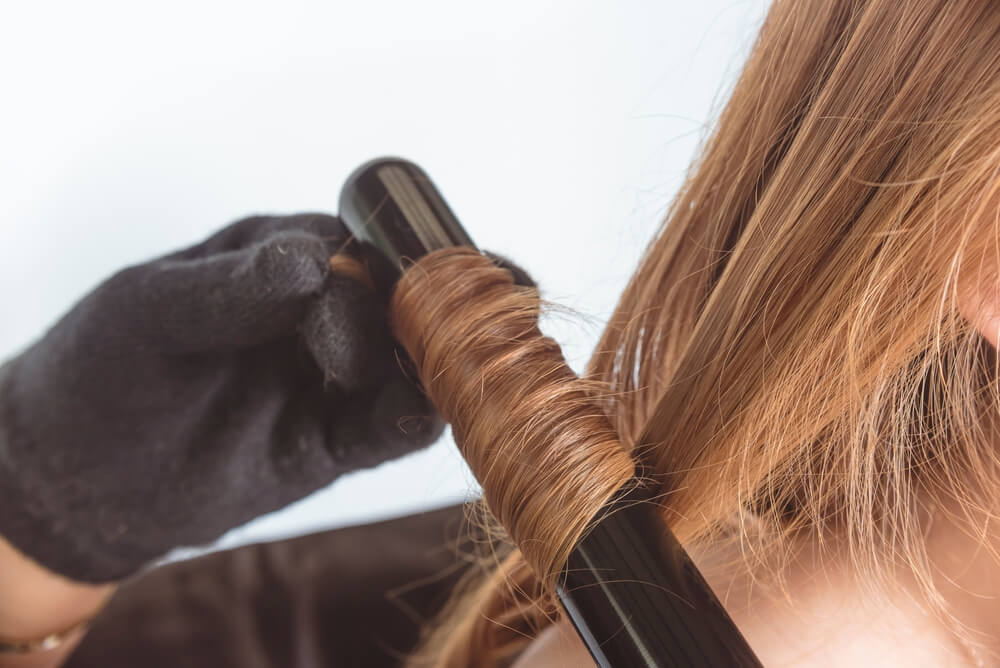 Those who are new to curling their hair usually start off with a curling iron. Thanks to the clamp that curling irons come with, this is a styling tool that will hold each section of your hair in place as you work. In some ways, this makes the process much easier.
However, not everyone is a fan of the curling iron clamp. Clamps usually flatten the structure of the hair, meaning that curls created without a clamp tend to be looser, more voluminous, and more natural-looking.
And that's where Nubi's curling wands come in. Our clipless designs offer a smooth and sleek curl every time. You won't have to worry about clamp marks or unsightly creases with our wands, making it no surprise that expert stylists usually favor these hair tools.
One of our most popular is our Sleek Curl clipless curling wand. It can be found in The Set Up – one of our styling sets that offers a duo of heated styling tools. In addition to the wand, this kit also contains our Simply Sleek Brush. Rather than being a hair curler product, this one helps to straighten your hair by combining the benefits of a ceramic flat iron with those of a smoothing hairbrush.
2. Our Hair Curler Products Work With All Hair Lengths
It's important to find a hair curler product that has been designed for your hair length. If you have long hair and you pick a curling wand or iron with a barrel that's too small, then not only will styling your hair be so much more difficult, but your resulting curls won't look quite right either.
Likewise, those with short hair should avoid using large, chunky barrels. Not only will you struggle to properly wrap each section of your hair around an oversized barrel, but there's also more chance that you may accidentally burn your skin.
That's why our Sleek Curl wands sit somewhere in the middle of the size scale. With a 3/4″-1″ barrel, this hair curler product will work for all hair lengths. It's small enough to provide a full rotation for shorter hair but it's also large enough to give longer lengths a bouncy curl.
3. Our Curling Wands Come With a Teflon-Coated Barrel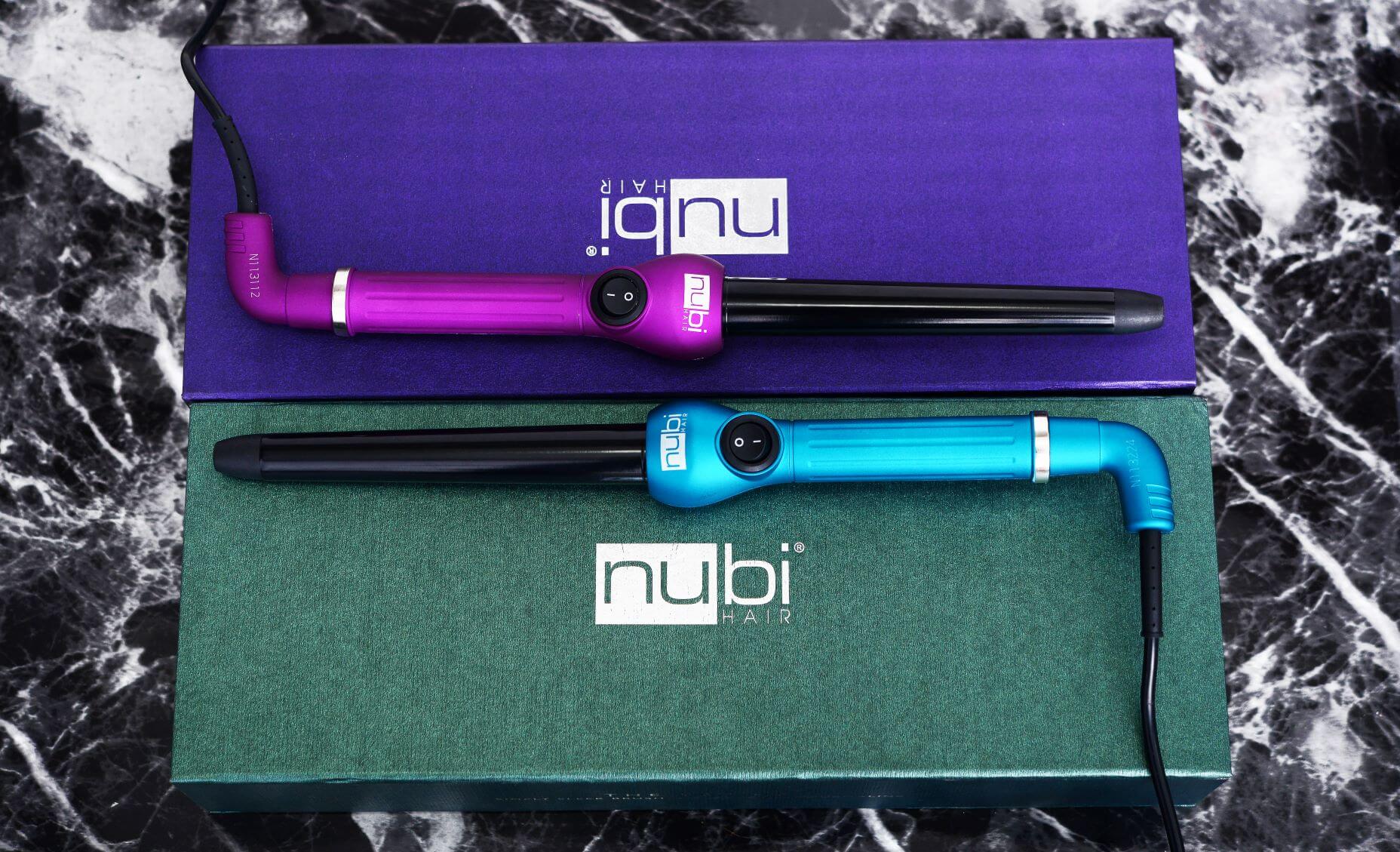 Styling tools are available in a variety of materials, but one you don't often hear about is Teflon. You may already be familiar with this material – chances are that you have some Teflon cookware in your kitchen.
So, why have we used it to coat our hair curler products?
One of the main benefits that comes from using Teflon is that it provides an almost completely frictionless surface. Teflon curling wand barrels feel smooth and effortless when in use. You won't have to worry about your hair catching or snagging on the surface.
Teflon is also a very easy material to clean, which is something that everybody should be doing regularly with their styling tools. It can withstand extreme temperatures too, without degrading. This is why Teflon coatings can often extend a product's lifespan in a big way.
4. Our Curling Products Come With Negative Ion Technology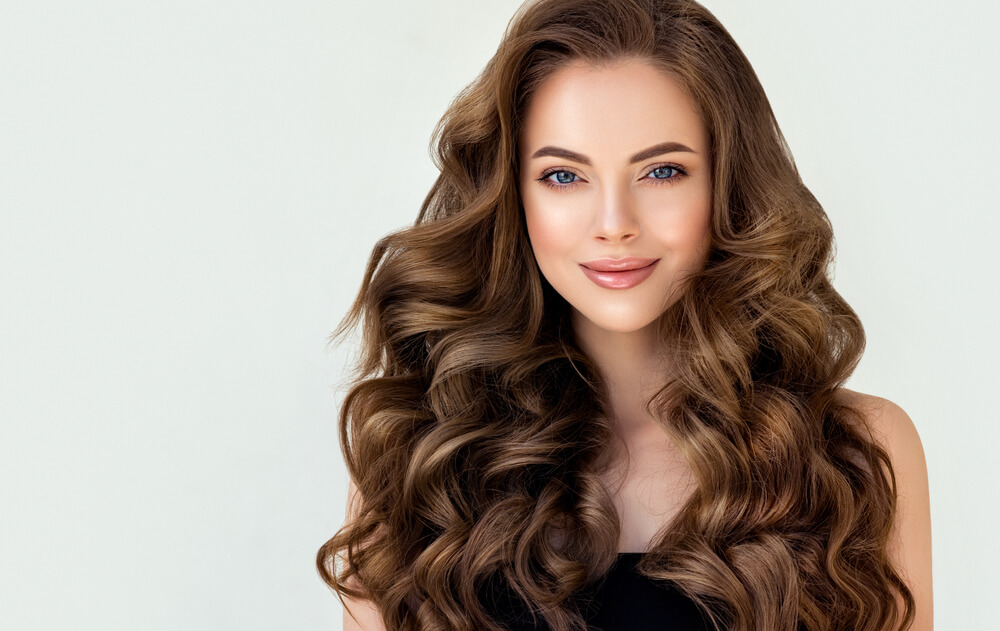 One problem that many people experience after using a hair curler product is frizz. This occurs for a number of different reasons, from dryness to the way in which you fluff your curls up once you're done styling them.
Either way, you probably want your curls to look smooth and sleek, rather than frizzy and fluffy. This is why people love how our hair curler products are designed with negative ion technology.
It means that whenever you use one of our curling wands, it releases negative ions into your hair. This reduces the appearance of static, leaving you with a silky finish.
5. Our Curling Wand Barrels Are Tapered
Take a look at our curling products and you'll notice that the barrels are tapered, rather than cylindrical. There's a reason for this…
Tapered barrels are so much more versatile than cylindrical alternatives. Since the base and the tip of the barrel are sized differently, this gives you more flexibility when it comes to the type of curls that you create.
Wrap your hair around the tip for smaller and tighter coils or use the base for large and bouncy curls. Alternatively, use the entire barrel for a varied, natural look.
7. Our Curling Wands Are Easy to Use
While we're all for innovation when it comes to hair styling tools, we also believe that hair curler products should be easy to use. This way, you can focus on your technique while you're styling your hair.
That's why all of Nubi's hair tools have been designed with simplicity in mind. They're powerful but they're not overly complicated. While you will still need a bit of practice before you've mastered how to use a curling wand, our models will get you there in no time!
Each of our curling products boasts a lightweight, ergonomic design, making them comfortable to hold. Once you start trying out some of those more complex curling techniques, you'll be grateful for how easily you can twist and twirl our styling tools around.
8. Our Straighteners Are Great for Curling Too!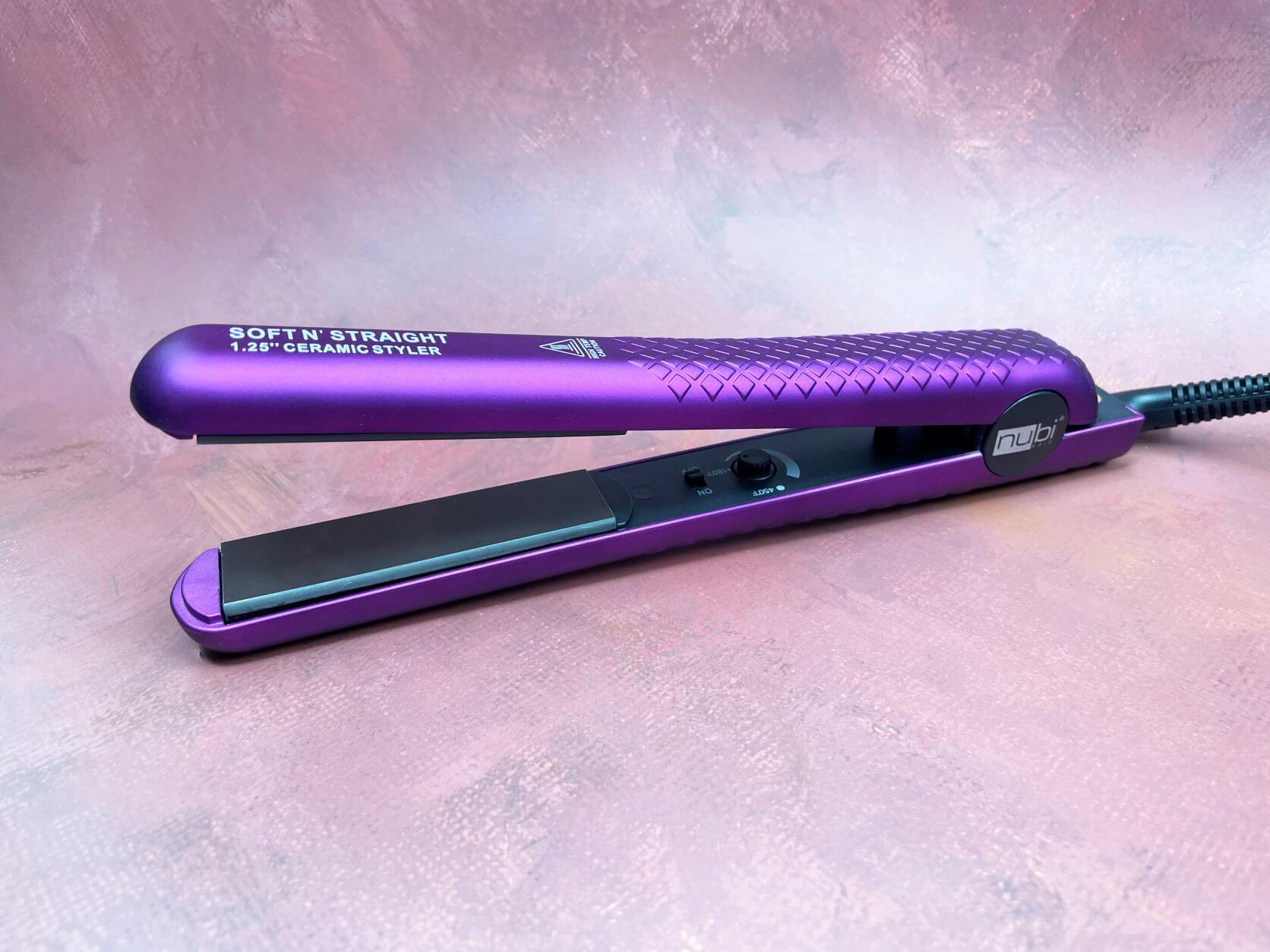 When shopping for hair curling tools, most people immediately gravitate toward curling irons or wands. However, let's not forget that hair straighteners can actually produce stunning curls too! In fact, one of the Nubi hair straighteners is absolutely perfect for that, which is why so many people absolutely love it.
Available in a range of show-stopping shades, our Soft n' Straight 1.25" Ceramic Styler is the flat iron of your dreams. It comes with snag-resistant ceramic plates, an adjustable temperature control that offers a range of 180º to 450ºF, negative ion technology, a satin coating for added comfort, and so much more!
Since this hair straightener has curved edges, rather than straight, not only can you use it to straighten out your locks, but it works incredibly well as a hair curler product too. From voluminous, defined curls to subtle beachy waves, this straightener can curl and flip to perfection.
9. Results Can Be Enhanced With Our Styling Spray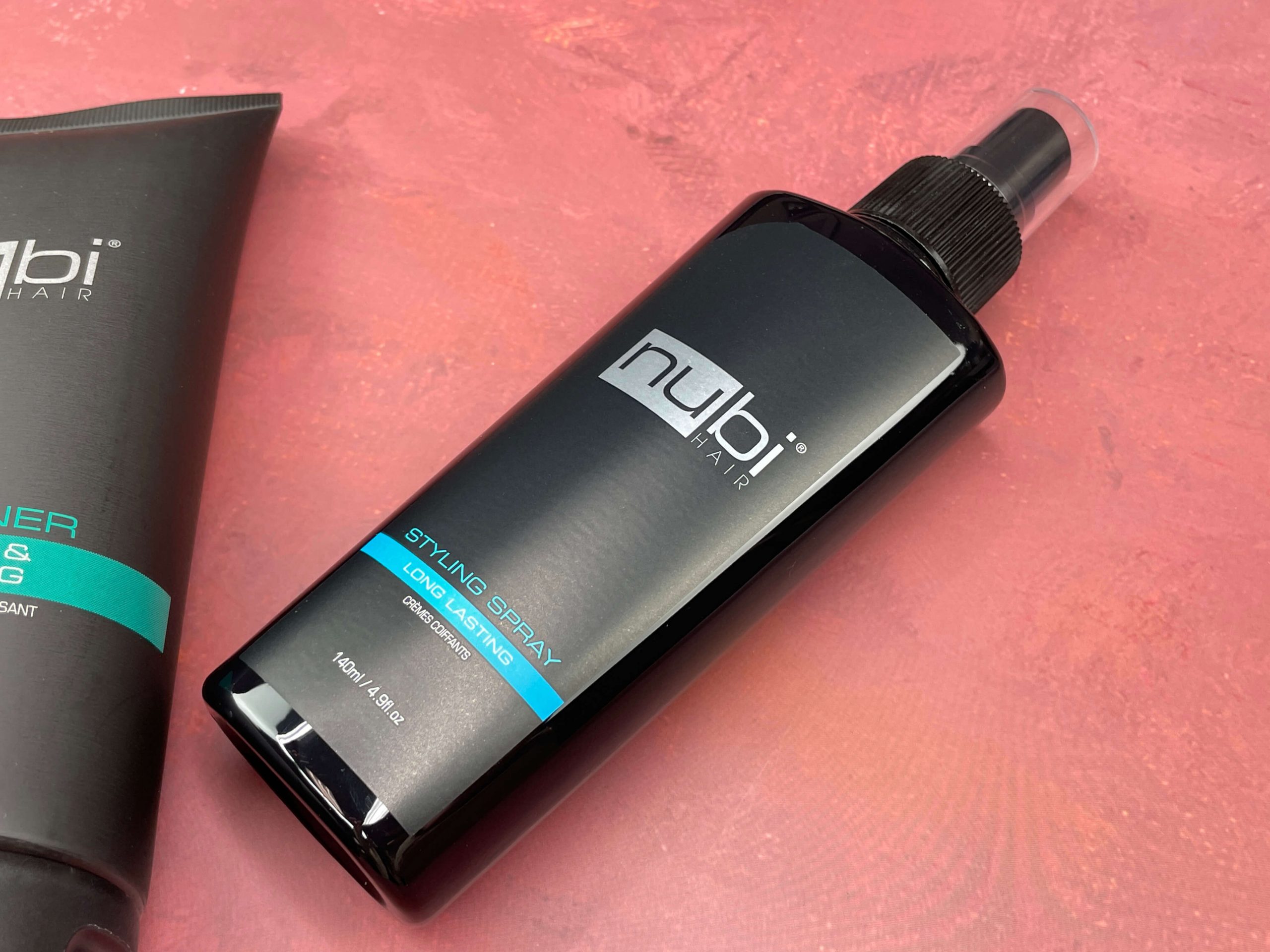 Often, when people purchase a Nubi hair curler product, they treat themselves to a bottle of our Styling Spray too, and that's a decision that they never regret. The two work perfectly hand-in-hand, with our spray able to enhance all of those beautiful curls that you painstakingly created.
Not only does our styling spray lock a look in place, but it's also a great way to pamper your hair with some hydrolyzed soy protein. This ingredient helps to strengthen and condition the feel of the hair, while also acting as an antioxidant source.
How to Get the Most Out of Our Hair Curler Products
Now that you know why Nubi's hair curling tools are worth investing in, let's take a look at a few of the things that you can do to get the most out of them:
Always Prep Your Hair Before Styling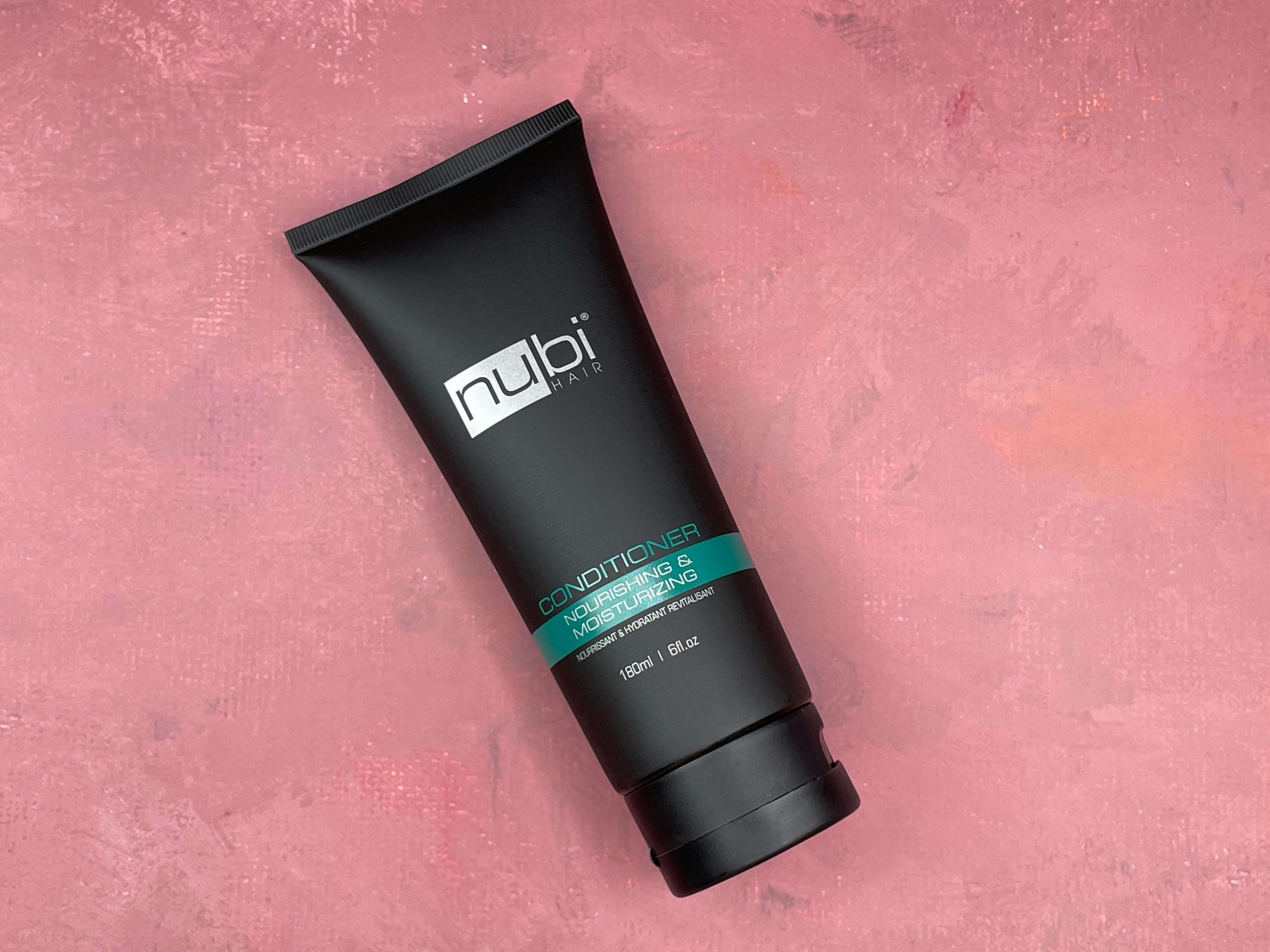 Curling tools always work best on clean hair. So, before using your Nubi curling wand, make sure that your hair has been washed and conditioned.
Our customers love pairing our styling tools with the Nubi Nourishing and Moisturizing Conditioner. This rich formula is infused with an array of different plant proteins, along with olive oil. Revered for its high fatty acid content, olive oil will leave your hair feeling enriched, soft, and touchably manageable – perfect for curling!
Never Use a Heated Styling Tool on Damp Hair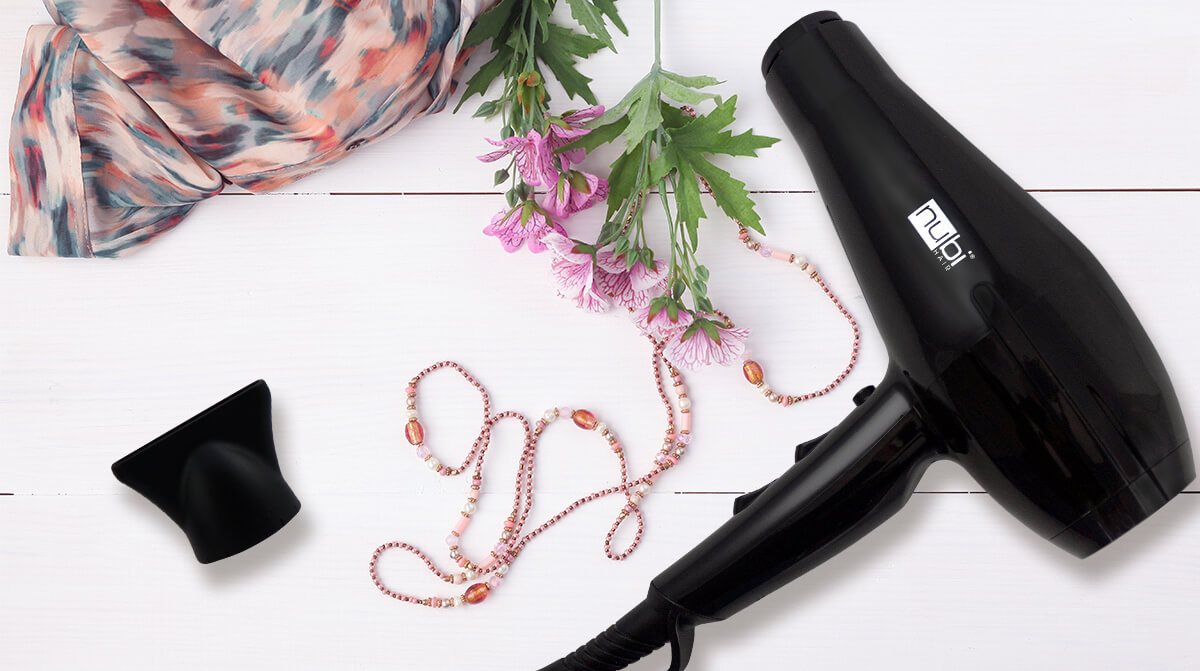 If you regularly use heated styling products, it's important to try to minimize the damage that you cause to your hair. After all, the heat isn't doing your hair any favors, meaning that everything from heat protectant products to lower styling temperatures should be utilized.
However, one other way to keep your hair in tip-top shape is by ensuring that it's always completely dry before you start curling it. Using a curling wand on damp hair is a surefire way to cause some serious damage, especially if you do this often.
Need a way to quickly yet efficiently dry your hair? The Nubi Blow Me Away hair dryer won't let you down. Equipped with a powerful motor, this professional blow dryer will dry your hair to perfection, without leaving it feeling stripped or damaged.
Save Money With Our Value Sets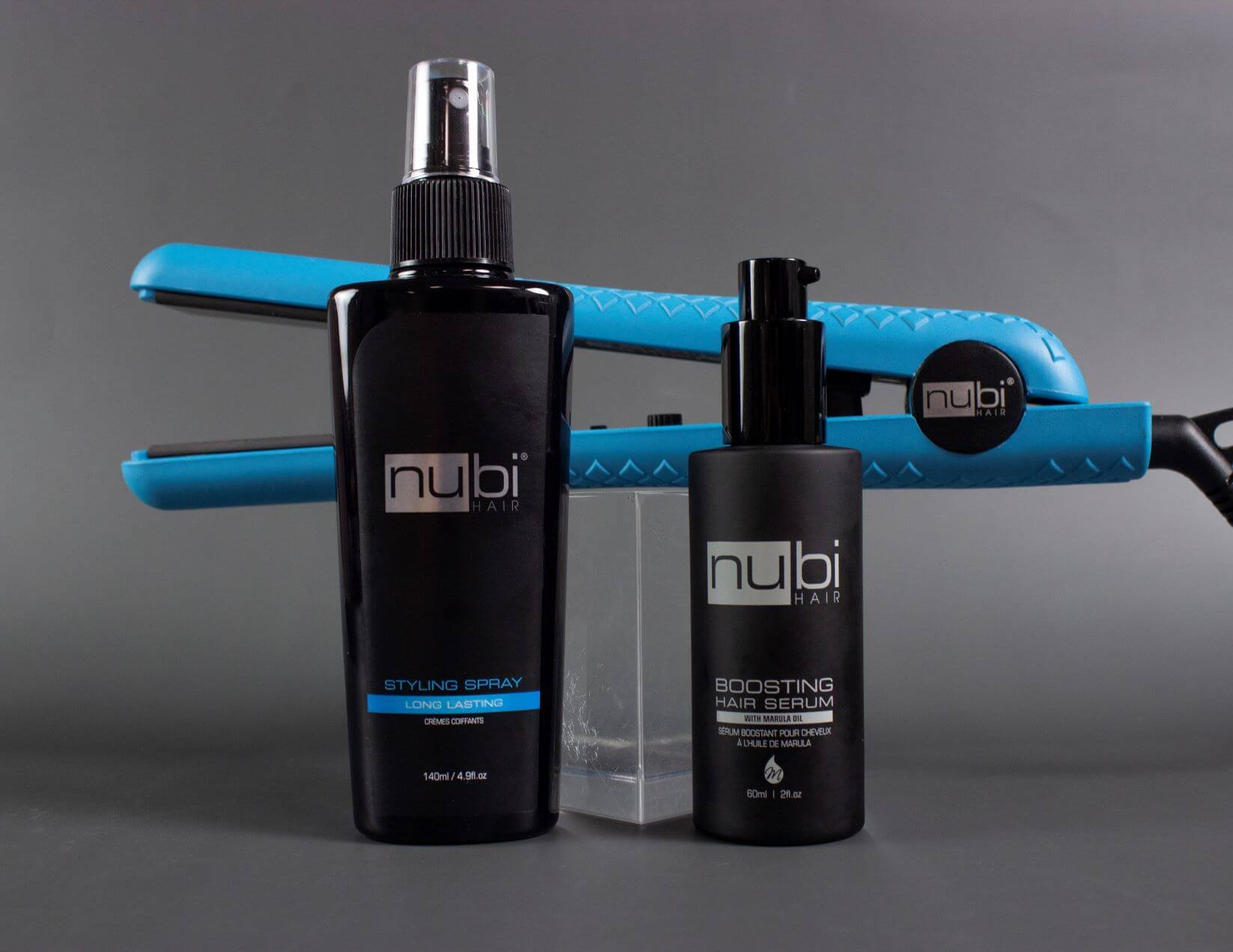 Hair styling tools can get pretty pricey, so it only makes sense to want to make sure that you're getting good value for money.
That's where our value sets come in. We've put together a few different product bundles featuring some of our bestselling hairstyling and care products. Choose one of these and you'll be able to save a pretty penny compared to if you were to purchase the products individually.
If you want to keep things simple, check out our Master Set with its duo of products. Alternatively, our Styling Set is ideal for those who enjoy getting creative when styling their locks. 
It's not just your hair that can benefit from our value sets either. Your skin can enjoy some TLC with some of Nubi's exquisite skincare products. Our Skin Care Set can easily be incorporated into any daily skincare routine, while our Body Care Set will ensure that your body looks just as good as your face and hair.
Ready to Treat Yourself to a New Hair Curler Product?
From their professional designs to their cutting-edge features, there are so many reasons why people love Nubi hair curling products. Give some of our styling tools a try and it won't be long before you're raving about them too!
Click here to check out more of Nubi's bestsellers.