When it comes to cult-favorite oils for the hair, the same ones always come to mind. There's rich and heavy coconut oil that's awesome for deep moisture. There are also the likes of argan and sweet almond oil, which are terrific for shine.
But there's another nutty oil that's growing in popularity in hair care because of its plethora of benefits: marula oil.
Marula oil is nothing new; it's been around for ages and has been used in cosmetics for decades. Tons of your favorite hair (and skin) products sitting on the shelves of Sephora might be infused with the stuff. Sometimes, marula oil is even used on its own in its pure form on hair.
Today, Nubi Hair is going to talk about the many benefits of marula oil for hair. We'll also talk about the different ways you can use it in your routine, whether you prefer the pure oil or want to use a formulated marula oil product, like the bestselling Nubi Boosting Hair Serum.
First of All, What is Marula Oil?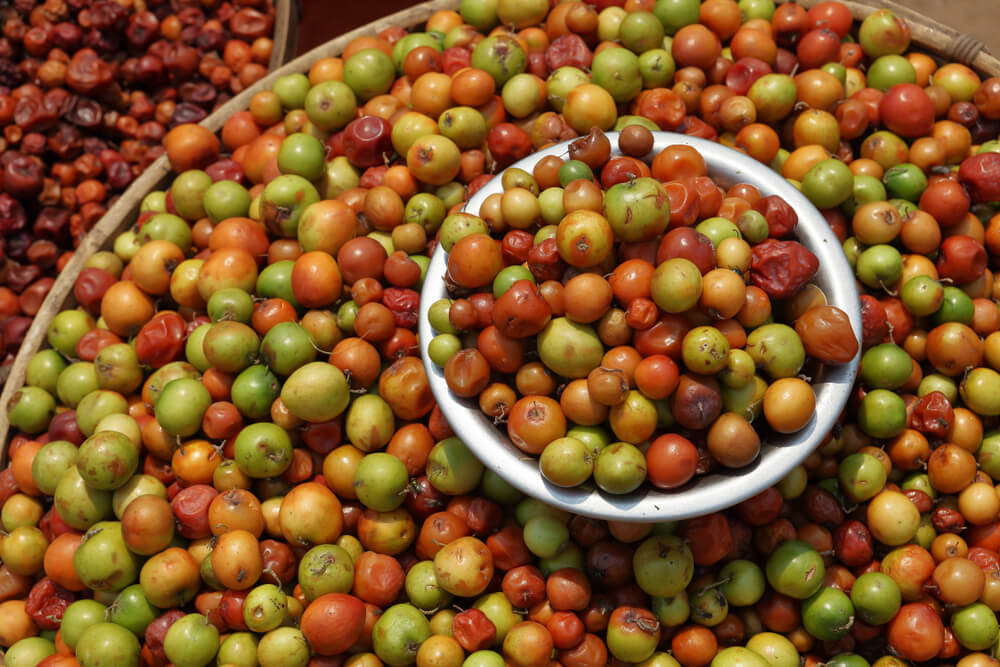 Before we get into what marula oil can do for your hair, let's do a quick rundown on what it actually is. Marula oil comes from the nut of the marula fruit tree, which is native to the southern parts of Africa.
The oil used to be very rare because of its far proximity to the West. However, in modern days, the trees are cultivated to make more of this A+ beauty oil. As a result, there's a growing demand for this well-loved ingredient. But why?
The reason why marula oil is getting more and more well-known in the hair and beauty world has a lot to do with the vitamins and proteins found in it.
For example, marula oil is rich in fatty acids, including oleic, stearic, and palmitic acids. This makes the oil a great moisturizer for dry skin and dehydrated hair. It's also rich in antioxidants like vitamins C and E. These vitamins are great for leaving your hair and skin feeling protected against environmental damage.
Marula oil also has a pleasant scent with notes of fruit, flowers, and a little nuttiness. Because of that, it's often used as a base ingredient for lotions, soaps, and even facial creams.
But what are the benefits of marula oil for hair?
The Many Benefits of Marula Oil for Your Hair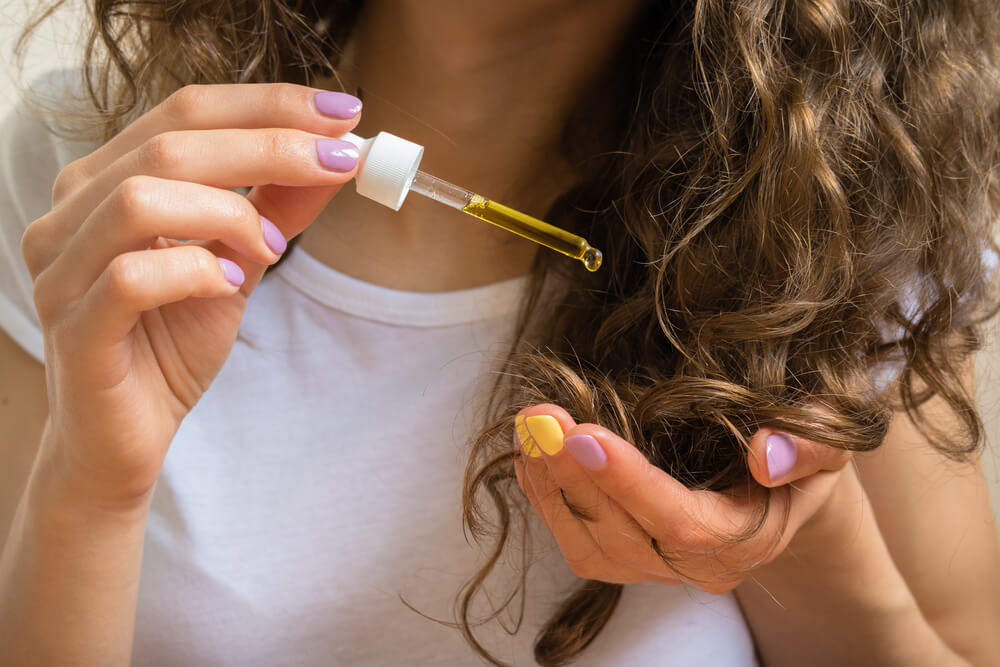 Although marula oil hasn't quite reached cult-fave status the way coconut oil, shea butter, or argan oil have in the hair care world, it has plenty of benefits for your mane.
First, marula oil is an excellent moisturizer, thanks to its high fatty acid content level. So, applying some to your dehydrated and brittle hair helps bring its appearance back to life.
It does so by creating a thin layer on the outside of your strands, sealing your cuticles to make them look smoother. Marula oil has occlusive properties, which means it's great for locking in moisture in your hair and preventing water loss throughout the day. That way, your strands feel hydrated for longer.
These moisturizing properties also allow marula oil to help reduce the look of breakage and split ends in your hair. Breakage and shedding occur in extremely dry and damaged hair. To address this problem, you need to replenish your hair with moisture.
So, if your hair has a history with bleach, coloring, or any other processes that may have left it weak and brittle, marula oil will be your hair's new best friend. With the right amount of moisture from marula oil, your strands can feel more elastic. Thus, they'll feel resilient enough to withstand tension, leading to less breakage.
The fantastic part is that even if marula oil is moisturizing, it's still relatively lightweight. So, it won't leave your locks feeling or looking greasy. It also won't weigh your hair down. That way, you don't have to worry about losing volume or bounce when you use marula oil for hair.
Marula oil is also awesome for smoothing down frizzy hair. It coats your hair strands, making sure they look sleek and neat, never poofy or sticking out. It also boosts shine, giving your hair that beautiful luster and light-reflectiveness that will wow people as you walk down the street.
Experience These Benefits with Nubi's Beloved Hair Serum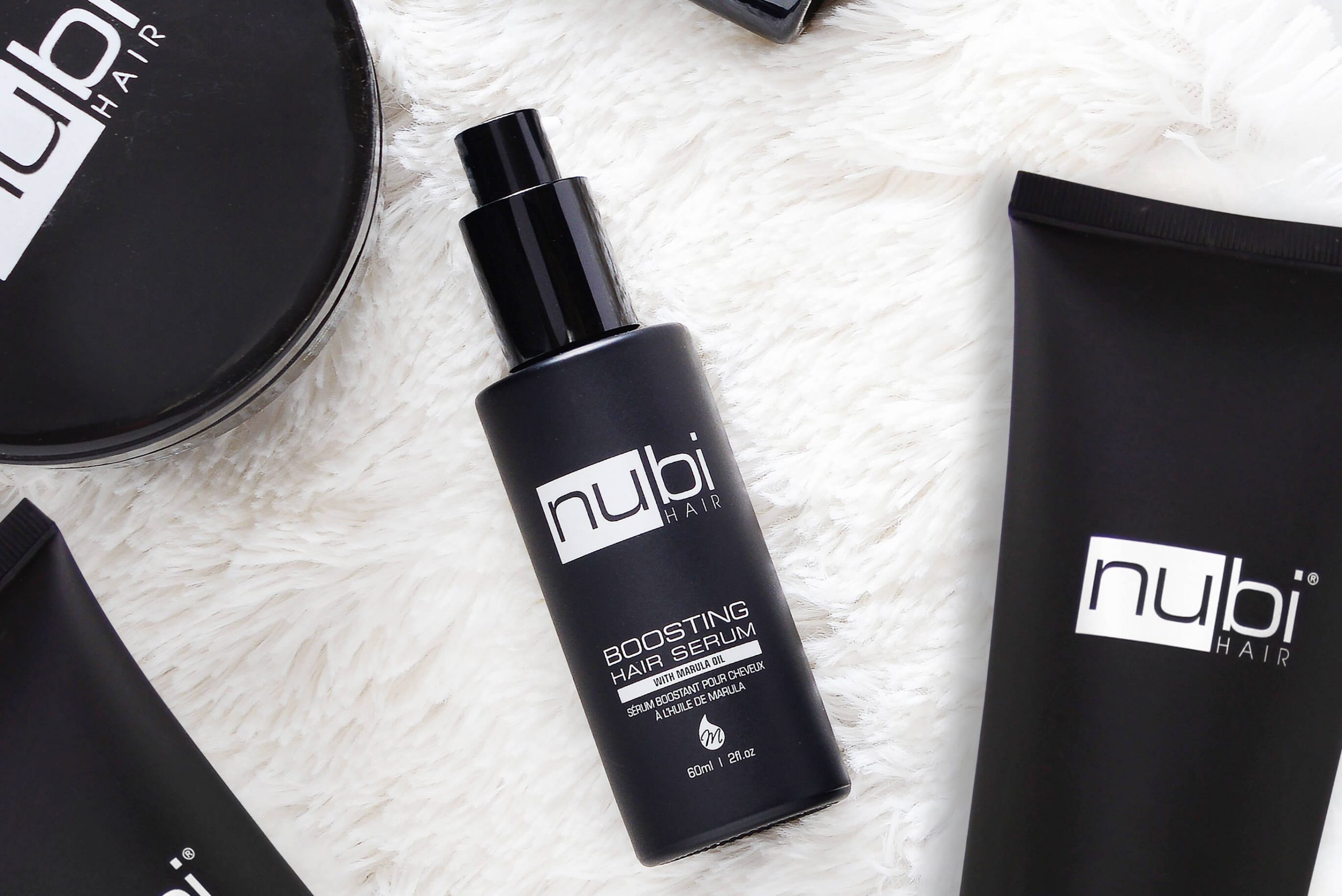 Needless to say, marula oil is a must for hair that needs pampering. All the wonderful benefits above are the reasons why marula oil is one of the key ingredients in the Nubi Boosting Hair Serum, one of our bestselling items on our site.
This serum harnesses the power of marula oil for hair. It allows your mane to look and feel smoother, softer, shinier, and less dehydrated than before. It's an awesome product to incorporate into your usual beauty routine, especially when you're about to style your hair for the day — but more on that later!
The serum also contains other ingredients to elevate its benefits for your locks. It has dimethicone, which is a popular ingredient in many hair products. It also has aloe vera extracts, which boost the look of shine and hydration even more.
How to Use Marula Oil in Your Hare Care Regimen
There are plenty of ways to use pure marula oil for hair. And incorporating it into your routine should be quite easy. Here are a few ways you can use marula oil for hair:
Apply the oil directly to your ends. This helps minimize the appearance of split ends, making them look smooth and tame. It's best to do this while your hair is still damp from the shower, but you can also do it throughout the day when your ends are feeling extra frizzy and straw-like to the touch.

Add a few drops of marula oil to your shampoo to amp up the moisture level. It's a great way to save money on extra products whenever your hair feels dry because you won't have to splurge on another set of moisturizing bath products.

Give your scalp a massage with marula oil and your favorite, hair-loving essential oils (we recommend rosemary and tea tree oils!). This is a great way to reduce the appearance of dandruff and scalp itchiness. Scalp massages boost circulation in your hair follicles too, which can't hurt!
Not a Fan of Pure Oils? A Trusty Serum Might be Better for You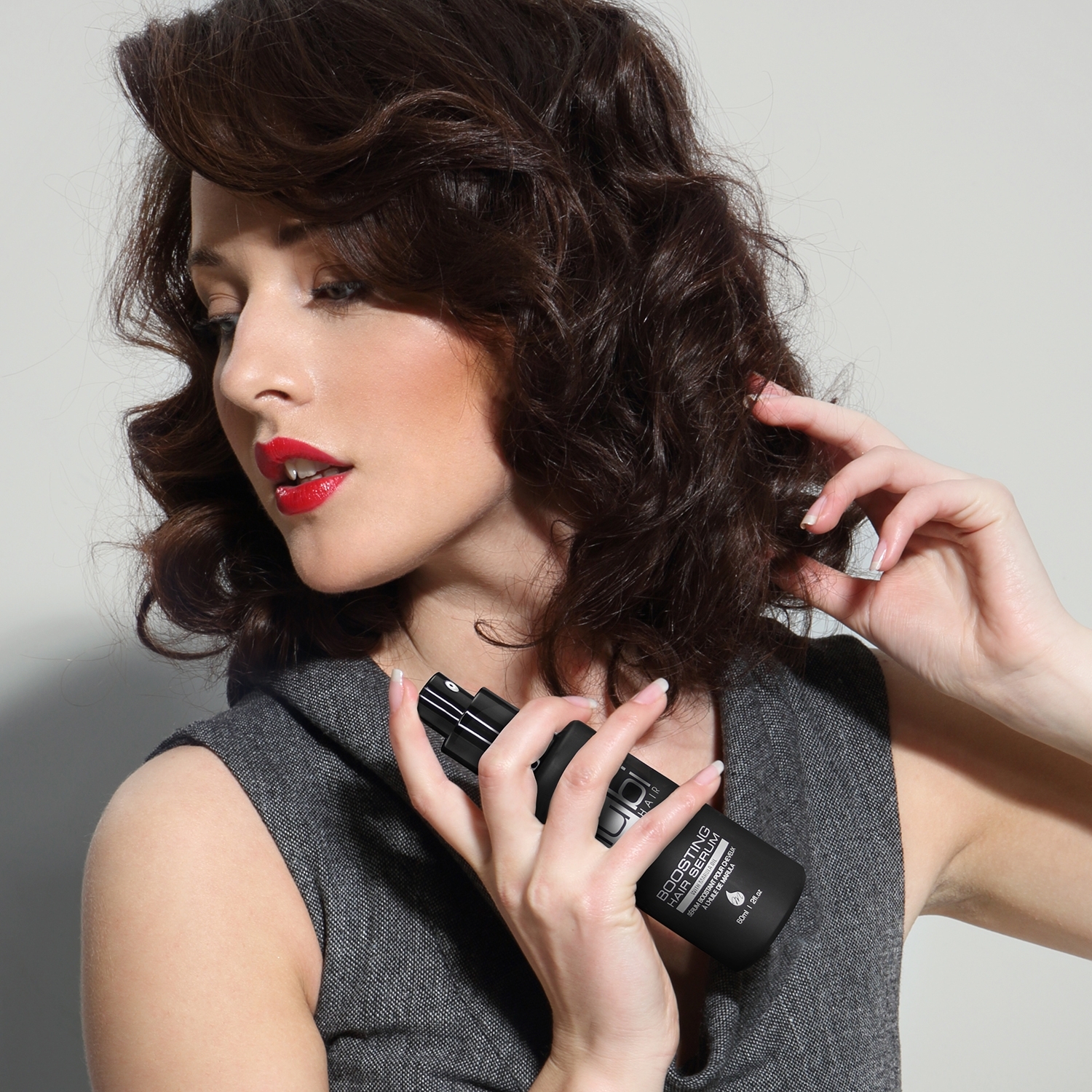 If you prefer not to handle pure marula oil because of the greasiness or just the lack of experience working with pure oils, you can always go for a marula oil-infused serum instead.
A hair serum is one of the most versatile hair products you'll ever encounter. It's useful for taming frizzy hair, smoothing your mane to make styling easier, and can even protect the appearance of your locks from heat.
One that we highly recommend is the Nubi Boosting Hair Serum with Marula Oil. It's amazing for increasing your hair's moisture and shine levels. A few pumps of it will also make your hair feel softer and easier to manage when you want to put it in fun hairstyles.
Maximize this serum's marula oil content by applying it to the area of your hair that needs the most moisture and care — your ends. The ends of your hair are the farthest from your scalp, which means they don't get enough moisture from your natural sebum.
Warm up a pump or two of the serum in your hands. Then, glide your fingers through your freshly washed hair, focusing on the ends and then making your way up to the mid-lengths. This is an easy way to use marula oil for hair without overdoing it.
Don't over-apply the serum, especially near your roots. Although it is amazing at adding a glossy shine to your hair, too much of anything is too much. You could end up looking like a greasy mess!
Benefits of Using a Marula Oil Hair Serum Before Styling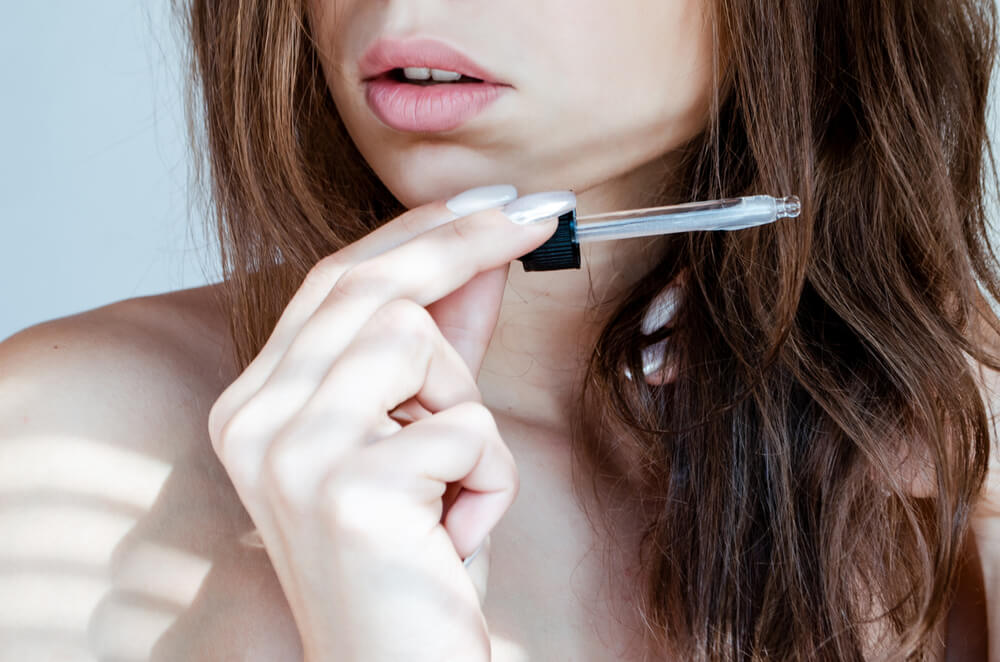 Although serums can be used as finishing oils or even as a leave-in treatment when your hair is still damp from the shower, the Nubi hair serum works amazingly well for the styling portion of your routine. There are three reasons why.
First, it makes detangling your hair easier. Before styling, straightening, or curling your locks, it's important that your mane feels smooth and tangle-free.
If there are any knots if your hair, they will end up making your hair look unkempt. Straight hair won't look as sleek, and curly hair will look kinky and messy instead of luscious. Using a serum can help make even the most stubborn tangles in your hair disappear in a snap.
The Nubi serum is infused with dimethicone. That gives the product a lot of slip, which is a must for detangling. Glide the product through your hair before you start detangling with your brush to make it easier to work through the toughest knots.
The second reason the serum is excellent for styling is that it helps define your natural curls. It's smart to use a serum with marula oil for hair that is curly because the increase of moisture will help bring out your curl pattern. That means your gorgeous spirals will look more lusciously defined and enviable.
Plus, you need marula oil for hair that is curly because curls tend to be dehydrated and thirsty. That's because sebum on your scalp has a hard time traveling down the lengths of curly hair due to its kinky pattern. A marula oil-infused product can help quench that dryness, making it feel smoother and softer.
Lastly, this serum is excellent for styling because it helps protect your hair from visible heat damage. It adds an extra protective coating around your strands. So, when your hot hair tools like your curling wands, flat irons, and hair dryers touch your hair, it doesn't fry your strands.
An Easier Way to Incorporate Marula Oil into Your Hairstyling Routine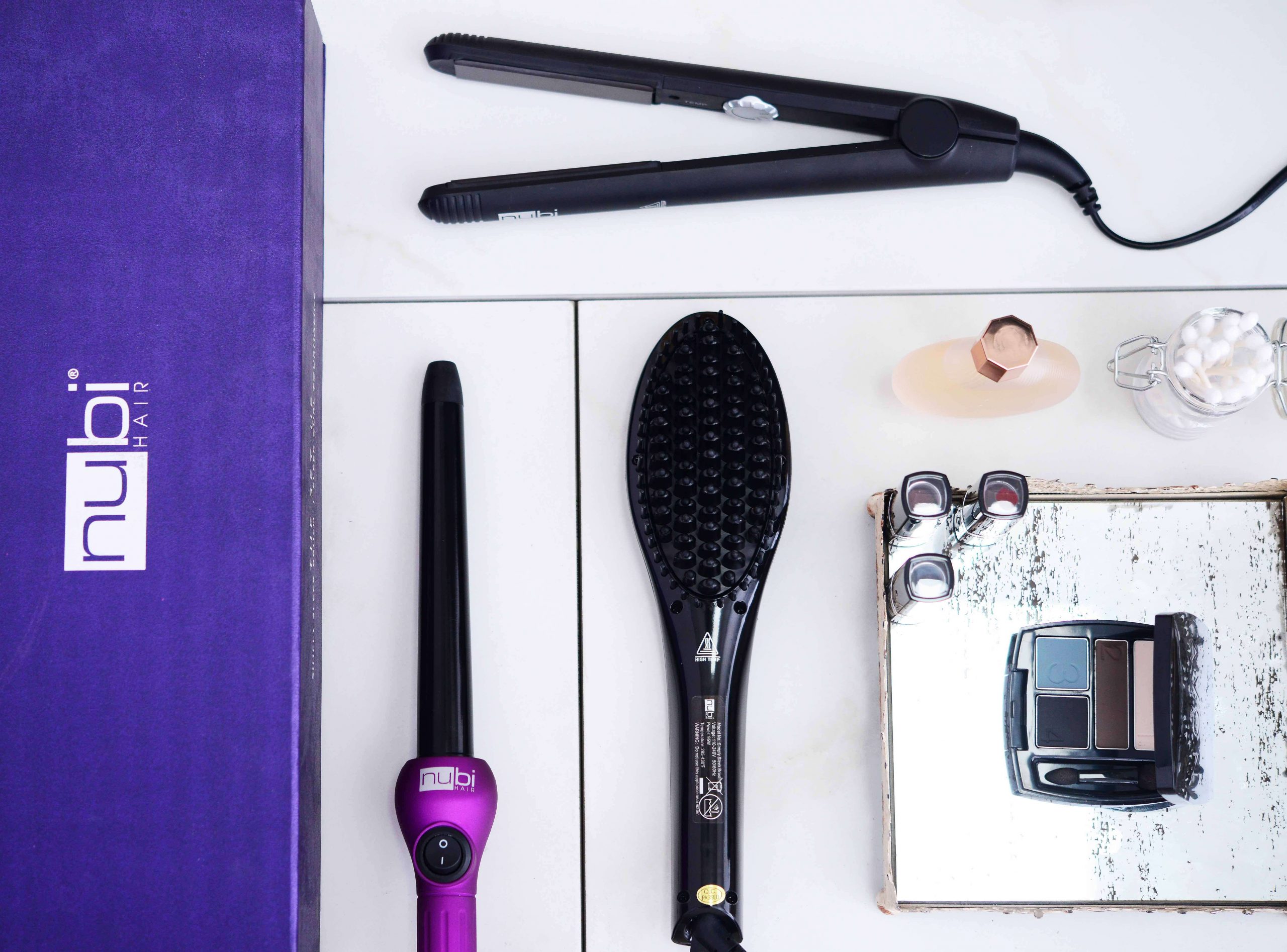 Want to level up your hairstyling routine? You might want to look into Nubi's styling sets. You get hair tools to inspire you to get creative with your hair textures and volume, plus some styling products — including the marula oil-infused hair serum!
If you love that sexy, voluminous blow-out, you can consider getting the Deluxe Styling Set. This set includes the Blow Me Away hair dryer to make drying your hair faster every day. It's the perfect tool to use for giving yourself big waves. It also comes with the Nubi hair serum and styling spray to enhance your styling routine even further.
If you want more versatility with which hair textures you can play around with, try getting the Styling Set. This one has the Nubi serum and styling spray too, but this time, it's paired with a 1.25-inch ceramic flat iron.
This iron is made with floating plates and negative ion technology. Both are designed to feel gentler on your delicate hair, so less heat damage is incurred. Plus, it smooths down your hair strands to ensure that they stay tame and frizz-free.
These two sets also make for great gifts for Christmas, birthdays, and Mother's Day if you have a loved one who wants to try styling with marula oil for hair.
Conclusion
Marula oil has plenty of benefits for the hair, including keeping it looking hydrated, smooth, and lustrous in appearance. It's an oil that's rich in vitamins and fatty acids that are awesome for keeping your hair in the best shape.
There's also a variety of ways you can use marula oil for hair. You can use it in its pure form, add essential oils to it to massage your scalp with, or even pour a bit of it into your favorite shampoo to make it extra hydrating.
But if you're not that huge a fan of pure oils, you can always invest in products infused with marula oil for hair. Nubi's hydrating hair serum is perfect not just for feeding your hair some much-needed moisture, but for easier and prettier styling too. 
To treat yourself to more hair care and styling solutions, check out Nubi's full range here.