Some people might spend their entire lives using just shampoo and conditioner on their hair. But while these hair essentials are the most important in any hair care routine, trying a hair serum for the first time is an absolute gamechanger.
A hair serum is one of the most basic steps in any hair lover's styling routine. It's a fantastic addition to your hair routine post-shower, leaving it feeling smooth and silky even after you wash off your conditioner.
The best part? It's incredibly versatile and offers a plethora of hair benefits, from adding shine to boosting the feeling of elasticity in your locks.
Today, we'll get into what makes a hair serum tick, and whether it will work for you. Plus, we'll take a look into Nubi Hair's bestselling serum and all the ways you can use it to improve your hair's appearance.
What is a Hair Serum?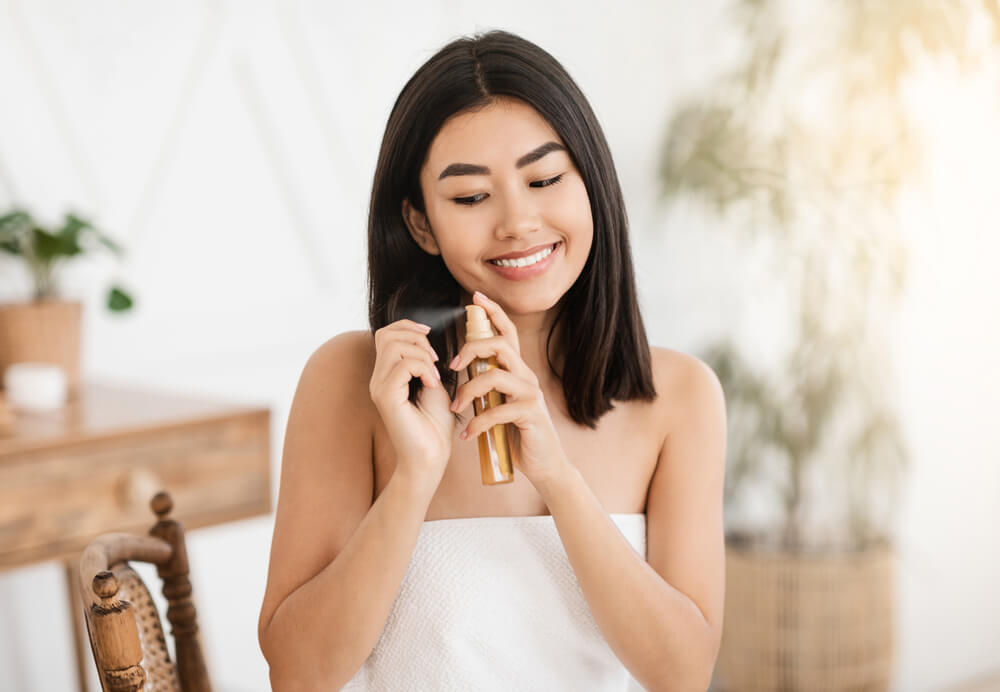 Basically, hair serum is a lightweight, oil-like product you apply directly to your hair during your styling routine. Although many people use it as a finishing serum to add shine after styling, it's also useful to use fresh out of the shower to help make your hair feel more manageable before you even style it.
A hair serum coats your strands without weighing them down. This is thanks to silicone, a common ingredient in serums that makes your hair feel smoother.
It's also immensely popular in the beauty world because of its ability to boost shine and hydration in lackluster and parched hair. In this regard, it's very similar to a skincare serum — it's a supplementary step that adds moisture and radiance, except to your hair instead of your complexion.
Hair serums are formulated to target different hair concerns, from frizz to dullness to protecting your hair from heat. But a high-quality hair serum should be able to do all that and more.
What is the Difference Between a Hair Serum and Hair Oil?
Although hair serums usually have an oil in their ingredient list for a boost of moisture in your strands, an oil and a serum have very different roles in your routine.
While oil is meant to penetrate your hair cuticle and moisturize from the inside out, hair serum is more of a superficial styling product. It's meant to work on the outer portion of your strands, keeping them feeling smooth and glossy from the outside. 
Introducing Your New Go-To Hair Serum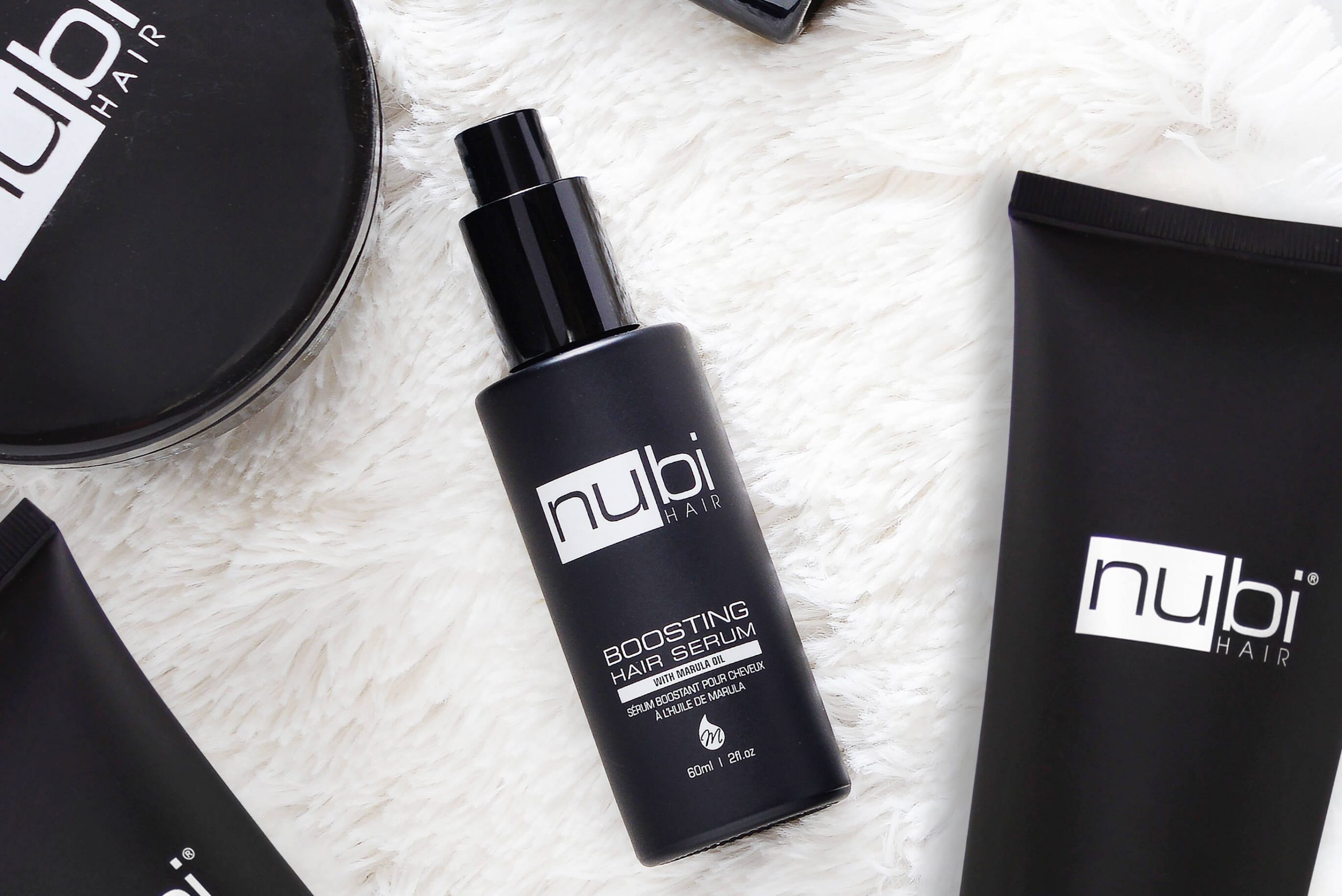 Most, if not all, big hair brands have a hair serum in their lineup of products. And that means the choices are limitless when shopping for one.
But the best kind of hair serum to cop is one that combines the power of nature and science to give your hair the best results possible. The Nubi Boosting Hair Serum with Marula Oil is one such serum.
This hair serum is rich in aloe vera extracts and marula oil for the utmost hydration, softness, and gloss in your hair. But it also has just the right amount of silicones for amazing slip. This makes your hair feel smooth and manageable right when you apply it to your locks.
Some people are scared of using hair serums, especially if they have fine, straight, low-density hair that is easily weighed down. But the Nubi serum is practically weightless and absorbs quickly into the hair. So, you never have to worry about a greasy residue left behind on your tresses,
Whether it's for managing unruly hair better or bringing the look of life back to tired, dull strands, the Nubi serum can surely benefit your hair in one way or another.
That's why it's one of our consistent bestselling products. It's so loved because of its versatility and range of benefits. Here are seven ways you can use this hair serum:
1. Before Styling with Hot Tools
If you love hairstyling, you're probably well-versed in the world of hot tools. There's just something therapeutic about grabbing your trusty hairdryer to speed up the drying process post-shower, or twisting and turning your flat iron to get chic, pin-straight locks or voluminous waves and curls.
But you should never forget that using heat on your hair can deal a lot of damage to it. High temperatures can strip your hair of healthy moisture. This leaves it dry and rough to the touch. Heat-damaged hair also tends to look frizzy and lackluster, which you never want.
Hair serum is an excellent product to help shield your strands from the heat of your blow-dryers and straighteners. This softens the blow of the impending damage.
Hair serum adds an extra layer on top of your hair. So instead of the hot tools frying your hair, it burns off that layer of product. This gives your strands a better chance of being left unscathed.
2. As a Moisturizer for Parched, Dry Hair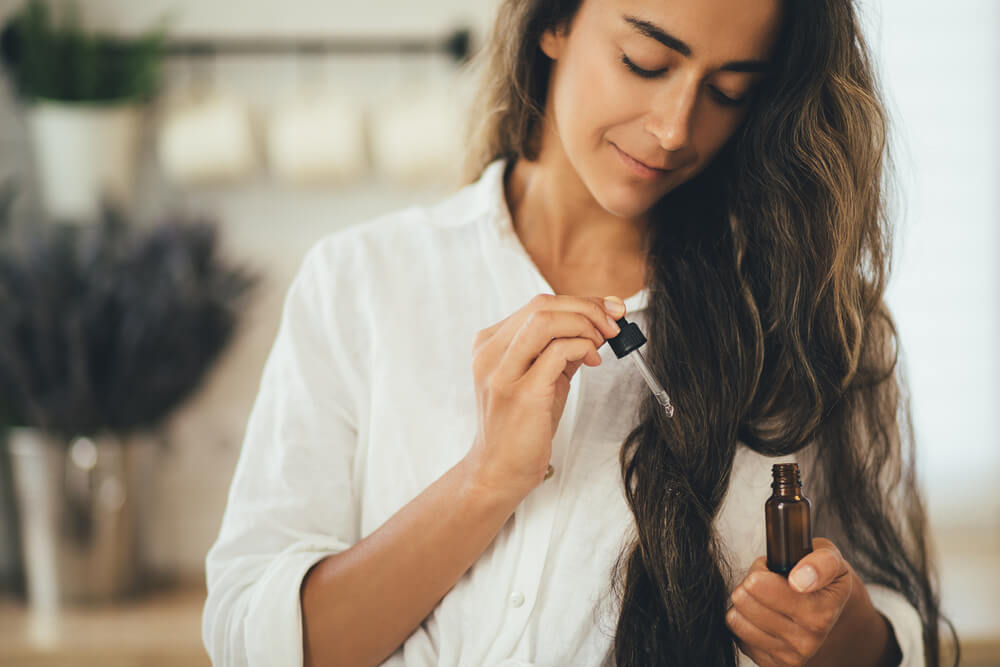 Washing your hair every day and styling it constantly with heat are just some of the reasons why you could end up with dry hair. When that happens, and you're sick of the straw-like texture of your strands, you need a hair serum to add a bit of moisture and softness to it.
The Nubi serum is hydrating enough to restore some of this moisture to your strands if it's feeling a little dehydrated. This is thanks to its aloe vera and marula oil ingredients. These also help to add shine and smoothness to your hair's appearance.
To alleviate dryness in your hair, you can use the hair serum either before you style your locks with heat or as a finishing touch when you're all done. Your thirsty locks will thank you!
3. To Control Frizz and Increase Smoothness in Your Locks
Frizz and flyways can ruin a cute hairstyle. Hair serum can be your best friend in keeping both of these in check.
Because hair serums are formulated with silicone, they help seal and smoothen the look of your hair cuticles. This tames frizz and flyaways. A hair serum that your mane looks neat and put-together without any strands sticking out.
Hair serum can also fill in the gaps in your hair cuticles. This is a huge benefit if you have porous, damaged hair. This makes your strands smooth and velvety-soft to the touch, unlike that straw-like texture it gets when you don't use any treatment.
Those with frizzy hair will also love hair serum's ability to make unruly hair look more sleek and tame. Hair serum helps lock out humidity — one of the biggest culprits of frizz.
So, with just a pump or two of hair serum, your hair won't fall victim to humidity-induced frizz and poofiness. This is especially important for those with thicker hair, since it's very noticeable when a long, thick mane is frizzy and unkempt.
4. To Add Shine to Dull and Lifeless-Looking Strands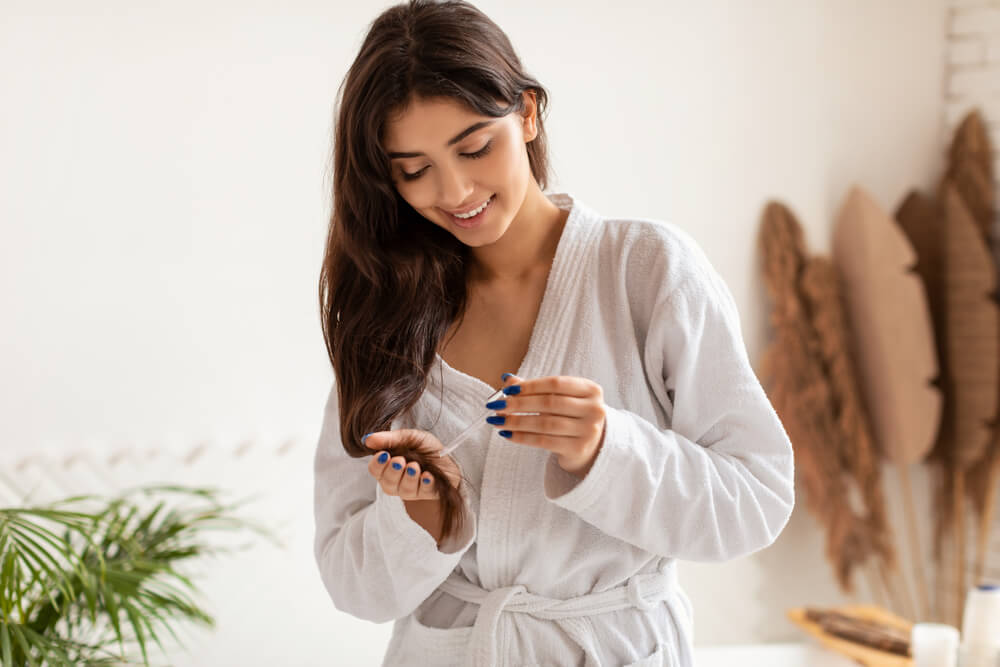 Styling your hair with modern, innovative hair tools and copying trendy, romantic hairstyles on TikTok can only get you so far. What really earns those double-takes from strangers as you walk down the street is a natural shine and luster in your hair.
The layer cast on your hair by the silicones and other hair-loving ingredients in your serum will help smooth down your hair. This alone already helps immensely in making your hair look glossy and healthy.
But since the Nubi hair serum is also filled to the brim with hydrating ingredients, like aloe vera and marula oil, the extra moisture also helps add a bit of shine to your strands. When light reflects on your hair, it's going to look oh-so-lustrous and radiant.
To get maximum shine, make sure you distribute your hair serum evenly across your mid-lengths to the end of your hair. Try not to concentrate your application near your scalp, or else you'll have overly greasy-looking strands. Remember — you're going for shiny and healthy-looking, not gross and oily.
5. To Make Detangling Easier Before You Style Your Hair
When your hair is dehydrated, it usually feels rough to the touch. That means any stubborn tangles and knots in your hair will be a nightmare to take out, no matter how much you try to brush it. But don't reach for those scissors just yet! Hair serum is here to help.
Giving your hair even just the tiniest amount of extra moisture helps make detangling easier. Tugging and combing your hair when it has absolutely no product in it can cause hair breakage and shedding. Ideally, you want to avoid that entirely.
Serums smoothen your hair and give it extra slip. This makes it easy to run your hands through your locks and work through the tangles and knots in it.
While your hair is still damp from your shower, take a pump or two of the Nubi hair serum and distribute it across your strands. Try to put a little extra on the knots you're dealing with. Then, use either your fingers or a wide-tooth comb to detangle the knot.
If you're going to brush your hair to detangle lots of little fairy knots, make sure you start from the bottom and work your way up. Starting from the roots and brushing all the way down to the ends can cause too much tension on your scalp and strands. This leads to breakage and possibly even more knots.
6. To Enhance the Curl Definition of Your Gorgeous Spirals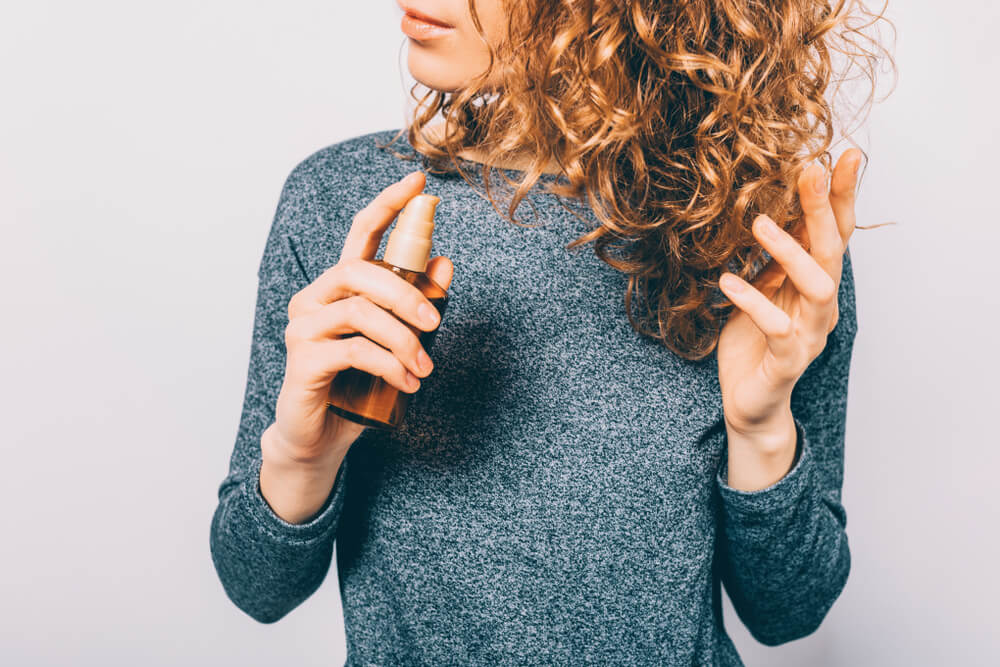 Anyone with curly hair knows that the secret to bringing out and enhancing their curl pattern is with the right amount of moisture. But they also know that if you have curly hair, you're more prone to frizz and dryness.
See, curly hair is naturally drier than straight hair. Sebum from your scalp easily travels down straight hair. But due to the bendy, springy shape of curly and wavy hair, it's not as easy for those natural oils to work their way down your hair's length.
But when you feed your hair extra moisture — say, with a hair serum — the curls start to take shape. There will also be less frizz. This helps bring out your curl pattern even more.
The Nubi hair serum is perfect for curly hair because it's lightweight. That means it won't weigh down your curls. So, you can flaunt your natural curl pattern without loosening it.
7. To Aid in Making Chemically Damaged Strands Look Healthier
Hair serums can also be a big help if you have hair that's been damaged by chemicals, whether it's bleach or dye. The number one cure for damaged hair is moisture, and hair serum can be a great way to ensure that your locks are hydrated all day as you try to nurse them back to health.
Moisturizing your hair makes it look less brittle since it boosts the feeling of elasticity and softness. That's why the use of conditioner and deep conditioning treatments is encouraged after getting a bleach or coloring job. They help reduce and prevent further damage to the hair.
So, when your hair is looking a little coarse, dehydrated, and dull after your last chemical process at the salon, grab your hair serum to help give its appearance an instant refresh.
Conclusion
If you've been feeling frustrated about the dullness and dryness of your hair's appearance, even after using the best conditioners you can find, a hair serum might be the answer to your prayers.
Not only does it moisturize your hair more to alleviate dryness, but it also makes your hair look shiny, smooth, and bouncy. It even helps make your pretty ringlets pop if you sport natural curls!
The Nubi Boosting Hair Serum with Marula Oil is an amazing product to use if you want to try a new hair serum. Rich in marula oil and other ingredients that add awesome slip to your hair, this hair serum will help you flaunt silky-soft, tangle-free, healthy-looking hair all day long.
Looking for more hair care products to treat your locks to? Check out Nubi's full range here.