A thick head of hair is the envy of many. Being able to rock those Pinterest-style messy buns is just one of the benefits, but not everything is a bed of roses…
If you have thick hair, you likely have to contend with spending long hours waiting for your hair to dry, and styling it likely takes ages because you've just got so much hair!
Well, here's the good news.
Here at Nubi, we'll teach you exactly how to style thick hair so that you'll become a pro at managing your tresses.
By using an exclusive blend of potent botanicals, each of Nubi's products are gentle but effective at delivering exactly what your hair needs. Besides that, we also have a range of hair styling tools that'll guarantee a great hair day.
Keep reading to find out how to style thick hair with Nubi products, and for some easy hairstyles you can try out on your voluminous tresses!
Never Forget the Importance of a Good Hair Shampoo and Conditioner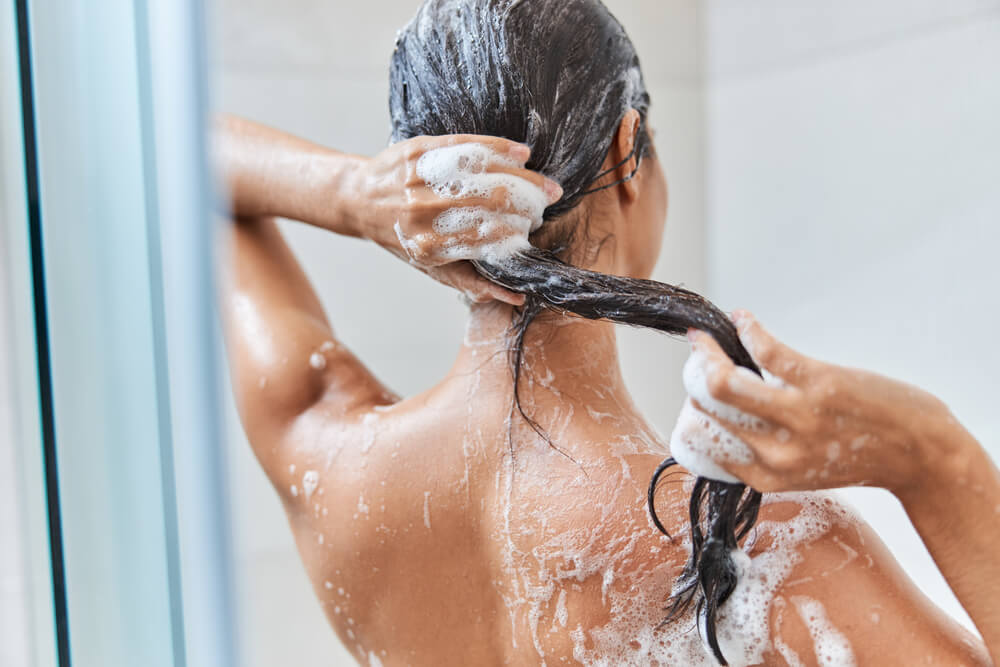 Before we delve into styling thick hair, it's imperative to start with a clean head of hair. Cleaning your hair is necessary because dirty and untidy locks can be unsightly. This buildup feeds bacteria, resulting in odors. If the oil buildup isn't cleaned, it can weigh your hair down and make it greasy.
So, what's the most effective way to clean your mane? You guessed it; shampoo.
Shampoo effectively removes dirt, debris, odors, smoke residue, and even sweat. Additionally, shampoos can also get rid of oil in your hair, known as sebum. Most shampoos are made to remove excess oil from the hair, leaving it cleaner for longer.
However, make sure you're not over-shampooing your hair because this could result in some severe consequences to your locks.
How Often Should You Wash Thick Hair?
The average person should only wash their hair every two to three days, or if their hair is visibly oily and their scalp sheds flakes. Another indication that a hair wash is in order is when their scalp is itchy and tight, a telling sign of sebum buildup.
Excessive use of shampoos might lead to a flaky scalp, which is why overwashing your tresses is a big no-no. It can also result in damaged hair stripped off of its natural oils, which can leave your locks looking lifeless and limp.
Choosing a Shampoo and Conditioner for Thick Hair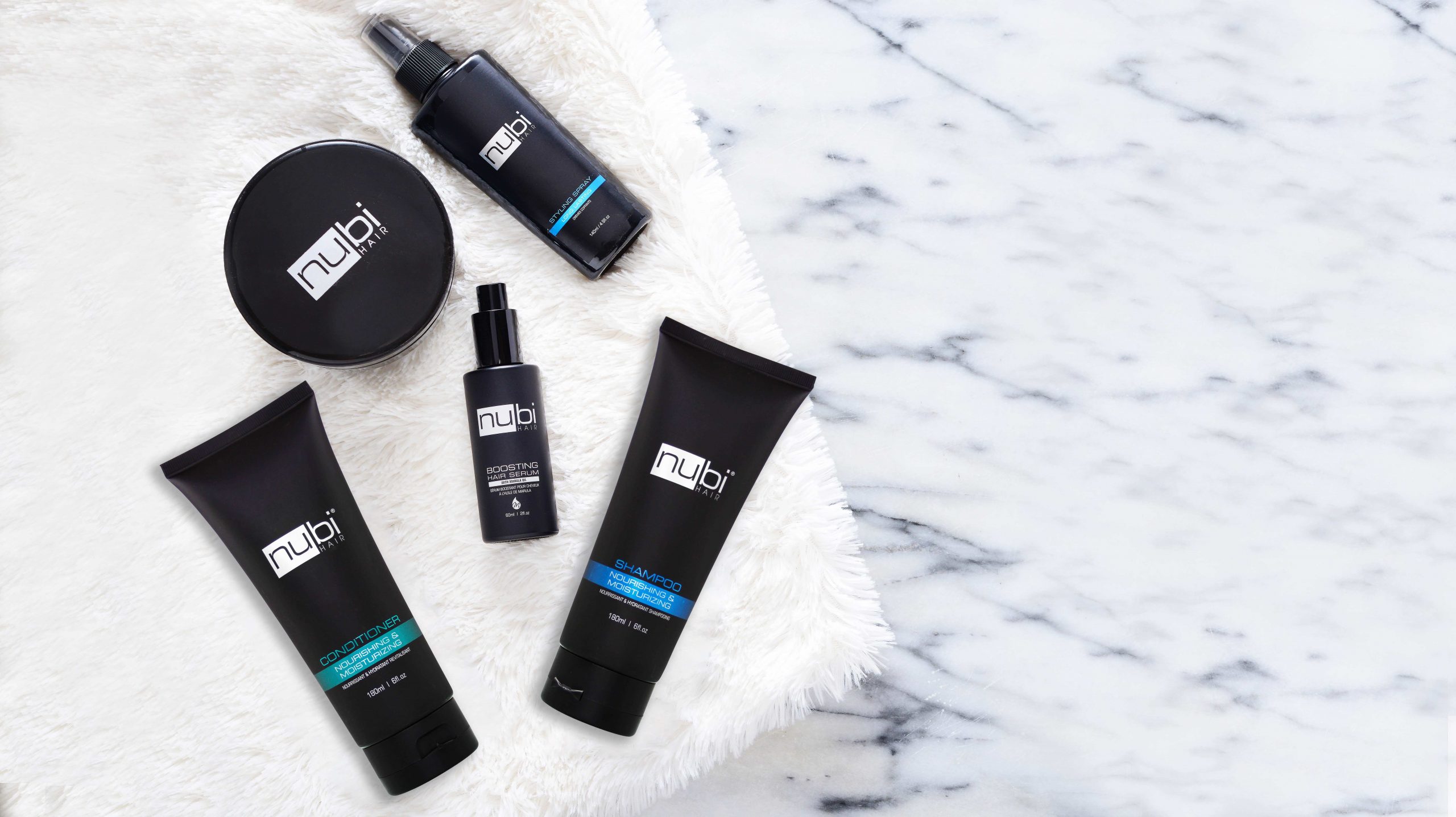 For shiny hair that looks and feels healthy, try out Nubi's Nourishing & Moisturizing Shampoo. Rich in proteins from plants and olive oil, this concentrated formula keeps hair feeling hydrated from the roots to the tips and inhibits the look of frizz and static, all of which makes it easier to run a comb through your hair.
Another essential hair care product is none other than a trusty tube of hair conditioner. Conditioner smooths out the cuticles of your hair, leaving a protective coating on top of each strand to keep it feeling protected from the elements. Less damage means your hairstyle will last longer and look silky and lustrous.
Nubi's Nourishing & Moisturizing Conditioner does the trick when it comes to conditioning your hair. This unique combination of plant proteins and olive oil helps pamper your hair strands from within and gives adequate moisture to leave them feeling protected against dehydration and breakage. 
Don't Skimp on the Hair Serum
Depending on your hair type, there are various hair serums on the market that you can incorporate into your haircare stash.
A hair serum is a product for styling your hair that you apply to the top layer of your hair. It can straighten your hair, add gloss, or eliminate the look of frizz, and it's especially helpful when you need to style thick hair.
Here are some of the pros of using hair serums:
Hair Serums Reduce the Look of Frizz
A hair serum's anti-frizz action is thanks to silicone, which makes strands appear smooth and glossy.
Your hair may appear frizzy or dry if it is weak and damaged. Flyaways or hair that seems to be standing on end is also a sign of hair damage. Silicone in hair serums can help with these problems by adding weight to your weak strands.
Looking to bring out your naturally curly locks? Hair serum is your best bet! The serum's silicone content coats your hair, aiding in the preservation of your natural curl pattern.
Hydrolyzed proteins, an ingredient included in some hair serums, can help neutralize the static charge that produces frizz and flyaways.
Hair serums also make your hair less prone to tangles and knots. This makes it easy to comb, style, and maintain thick hair.
If you're on the hunt for a hair serum that's effective and worth the buck, check out the Nubi Boosting Hair Serum With Marula Oil.
Enriched with marula oil, this ingredient is touted to have a myriad of benefits for your mane. There are numerous advantages to using marula oil on your hair – it can really strengthen and moisturize the feel of your strands. Got dry, frizzy, or brittle hair? Your locks will benefit from the oil's hydrating, moisturizing, and occlusive characteristics.
Marula oil is high in fatty acids, amino acids, and antioxidants like vitamins C and E, L-arginine, and glutamic acid, making it a potent ingredient that'll make a difference in how you style thick hair.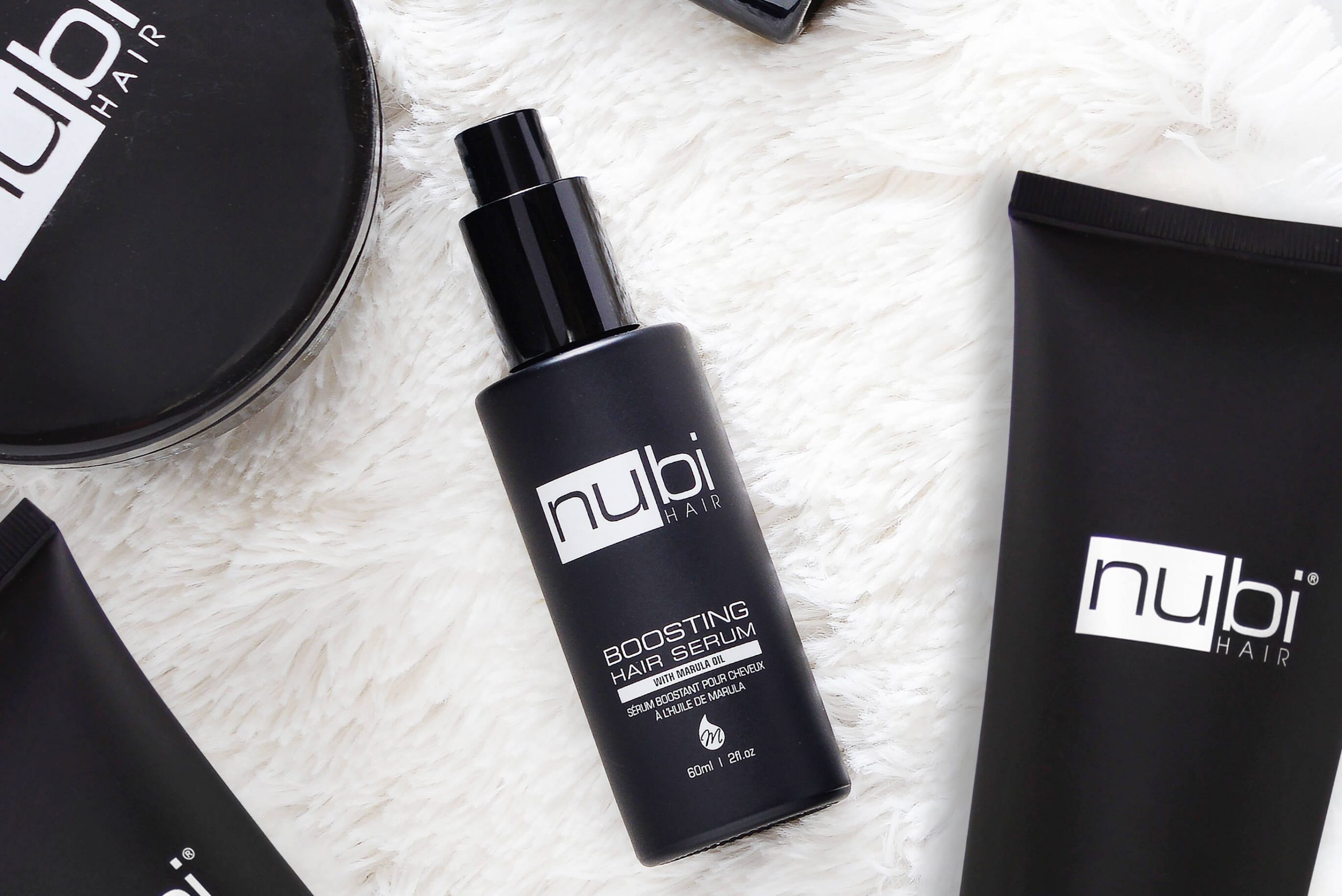 Spritz on Some Styling Spray to Give Your Hair Extra Hold
For decades, hairspray has been the most common tool for styling hair. When used as directed, this hair styling product will hold your hair in place for the whole day, add volume, and even keep flyaways at bay.
Even though hairspray comes in a wide range of strengths and variations, it is designed to be flexible, so your hair has a moderate amount of hold without looking or feeling too rigid.
The Nubi Styling Spray is an excellent addition to your hair product toolbox because it gives your hair the perfect finish and holds your hairstyle in place.
Wondering how to use our styling spray when you need to style thick hair? Just follow these steps, and you're good to go:
When spraying, keep the nozzle at least 30cm (12 inches) away from your hair. Make sure you spray the liquid into your hair in a steady, even stream.

You want a fine mist, not a stream of water, so check that the spray nozzle isn't clogged.

One of the best styling spray tricks is to shake your hair while spraying to achieve additional volume. You could also lift strands of hair and apply the spray from the back.

The alcohol in hairspray can dry up the scalp and irritate those with a sensitive or itchy scalp, so only use it on your hair.

Spray the formula on your hands and smooth your hair down to control flyaways.
Air Dry Before You Blow Dry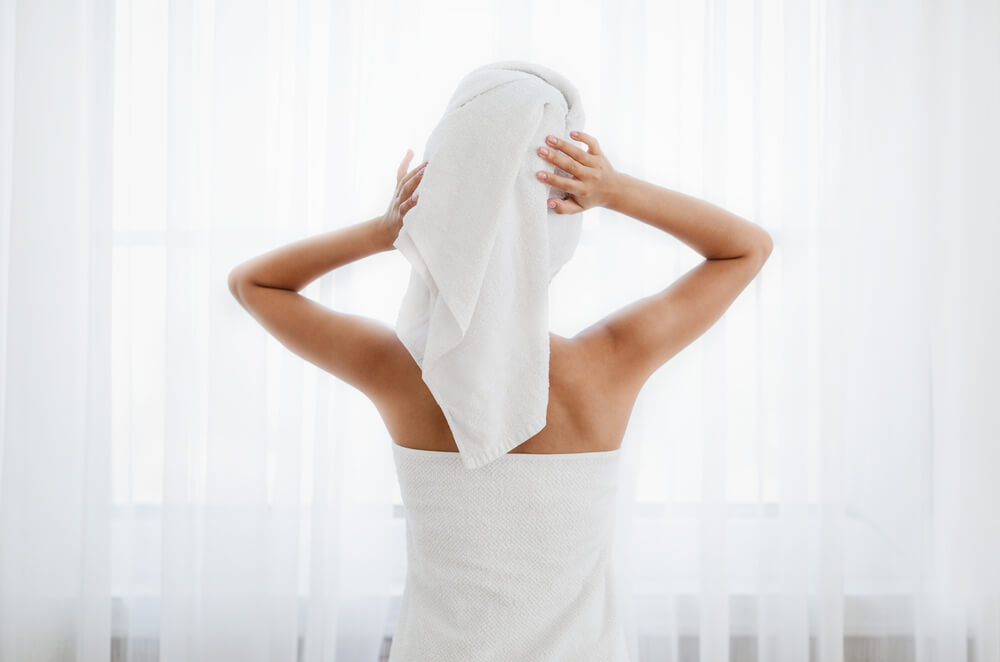 It's a common mistake to dry your hair when it is soaking wet.
Air dry or towel dry your hair before you wield the blow dryer. When you blow-dry with a brush, your hair should be about 65% dry. Trust us at Nubi when we say that this technique reduces frizz and heat damage.
Allowing your hair to air dry for a short time before blow-drying will also help speed up the blow drying process.
Here's a tip: Blow drying your hair is easiest if you work your way up from the roots to the ends.
Blow-drying your hair while starting at the ends and working your way up will leave your hair frizzy and flat due to improper technique. You also shouldn't wrap your hair around the brush while using a hairdryer on your strands.
Instead, while brushing your hair, begin at the front of your hairline and work your way back. Dry a portion of your hair with a hairdryer and follow your hairbrush with strokes from the root to the tip.
However, be mindful of the heat! Blow drying your hair on a hotter setting may save time, but it is damaging to your hair. You should adjust the heat and airflow settings according to your hair type. Thicker hair can handle a little more heat, but a lower airflow setting is always better and more gentle on your hair. Don't forget to finish blow-drying your hair with some cool air!
Another tip for all you thick maned lads and lassies out there; wind and humidity can wreak havoc on damp hair, so don't leave home with a head of wet hair. Dry your hair before leaving the house because dry hair keeps its sleek shape much better than damp hair, helping to prevent frizz in the long run.
The Best Blow Dryer for Thick Hair
Blow drying like a pro takes some skill, but using the right equipment makes the job much easier. Enter, the Nubi Blow Me Away hairdryer.
This 1600 to 2100 watt hairdryer is something you need in your beauty arsenal because you can achieve so many hairstyles with just this one tool. This hairdryer allows you to style thick hair in so many ways, from a glamourous blowout to a sleek straight look!
Now, let's move on to some inspiration for the next time you need to style thick hair…
Rock a Layered Bob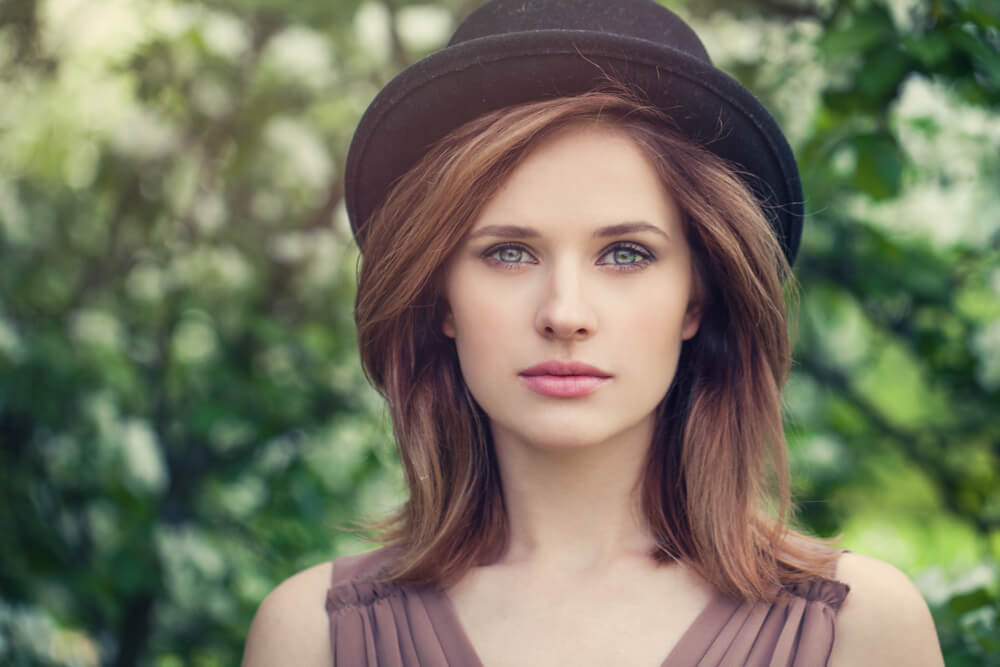 Everyone usually assumes that going short will result in a boxy, ugly jumble when it comes to thick hair. However, layering your bob can reduce undesired volume and frame your face by allowing your hair to fall naturally.
Got Long Hair? Experiment With Some Chunky Layers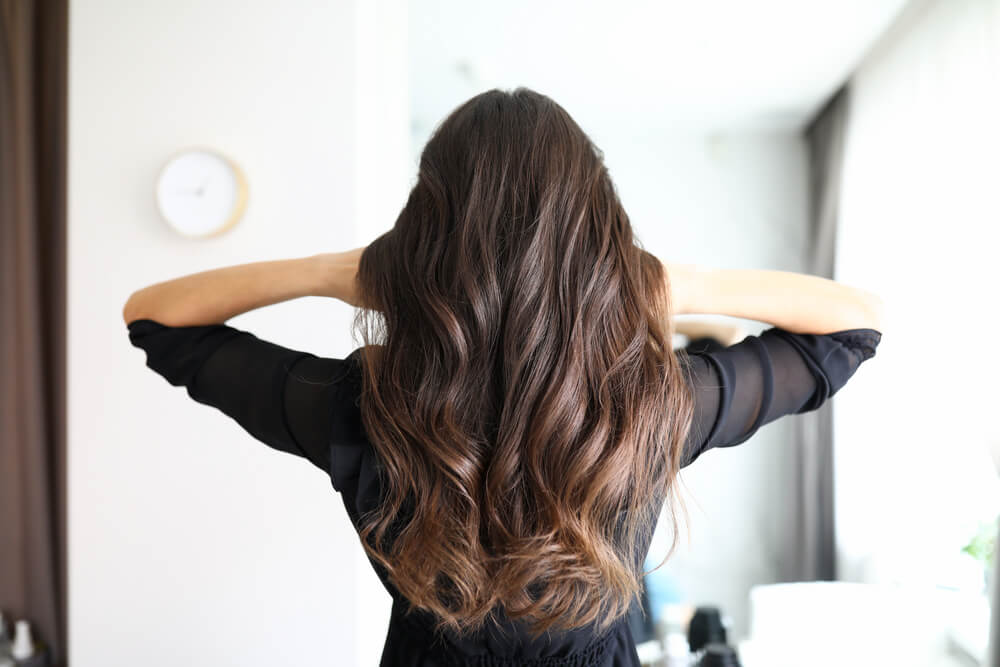 Styling thick hair can be difficult if you have long and heavy strands. The trick is to chop them up into chunks so that each one cradles the next. You'll avoid unkempt-looking hair because chunky layers make your tresses fall loosely from your head.
Reduce the Excess Volume with a Sleek, Straight Look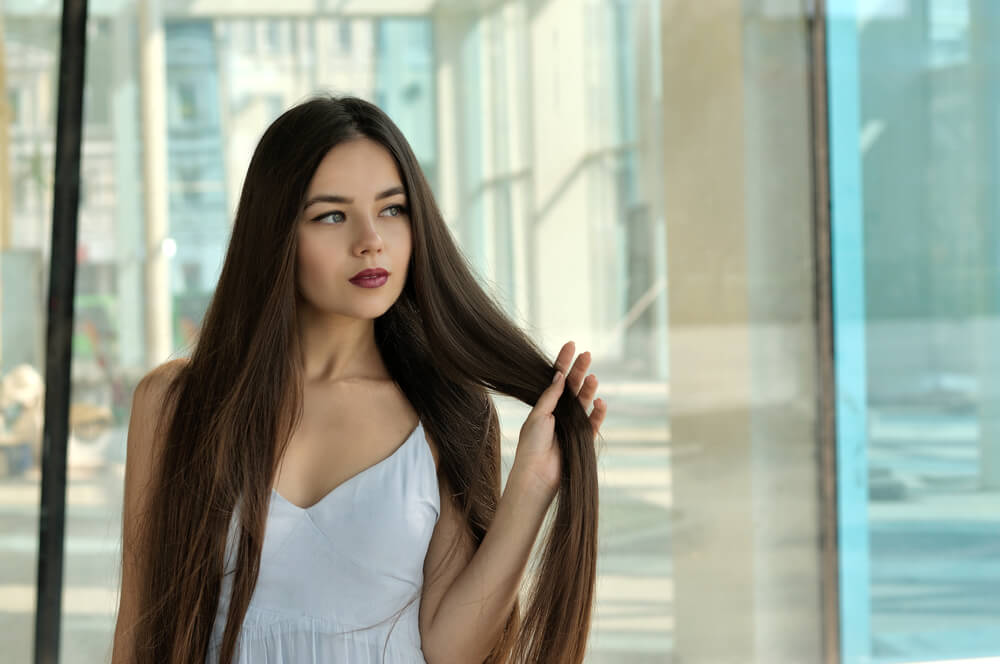 Texture is a thick head of hair's worst enemy because texture adds unwanted volume. To achieve a sleek finish, use your flat iron once the strands have dried. We recommend the Nubi ​​Get It Straight 1″ Ceramic Styler. It has an adjustable temperature dial of up to 460°F so you can achieve all the hairstyles you want!
Play Around with Some High Messy Buns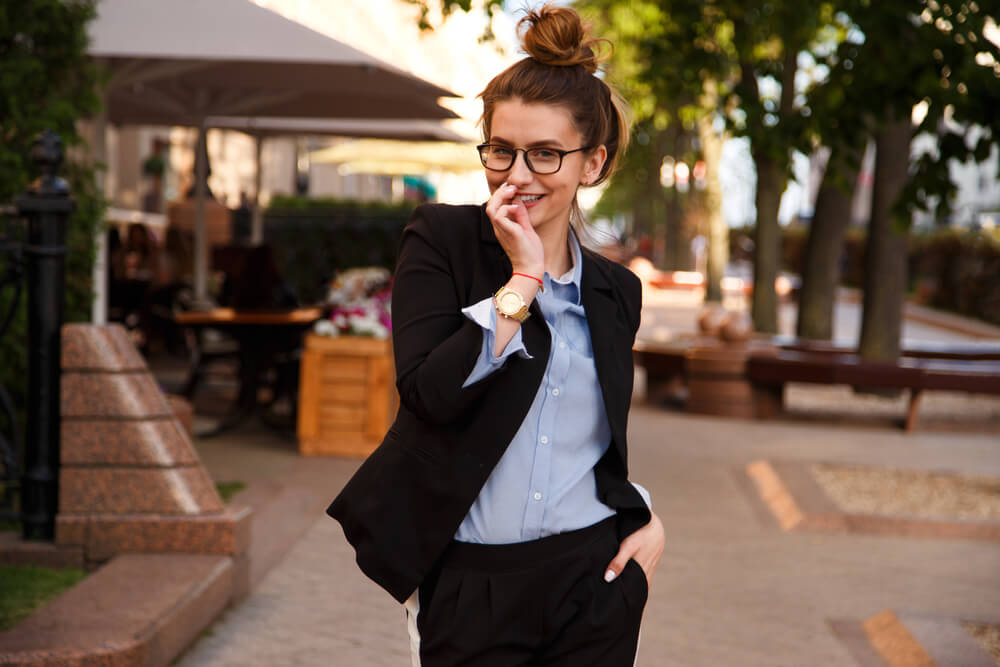 Messy buns are the perfect hairstyle for lazy girls, and with good reason too. They're understated but can come off as elegant depending on how you style your thick hair as well as your outfit.
All you have to do is pull your hair back into a high ponytail. Then, use an elastic or rubber band and slip it over your locks, but don't pull your tresses completely through.
Boho-Style Braids Look Flirty And Romantic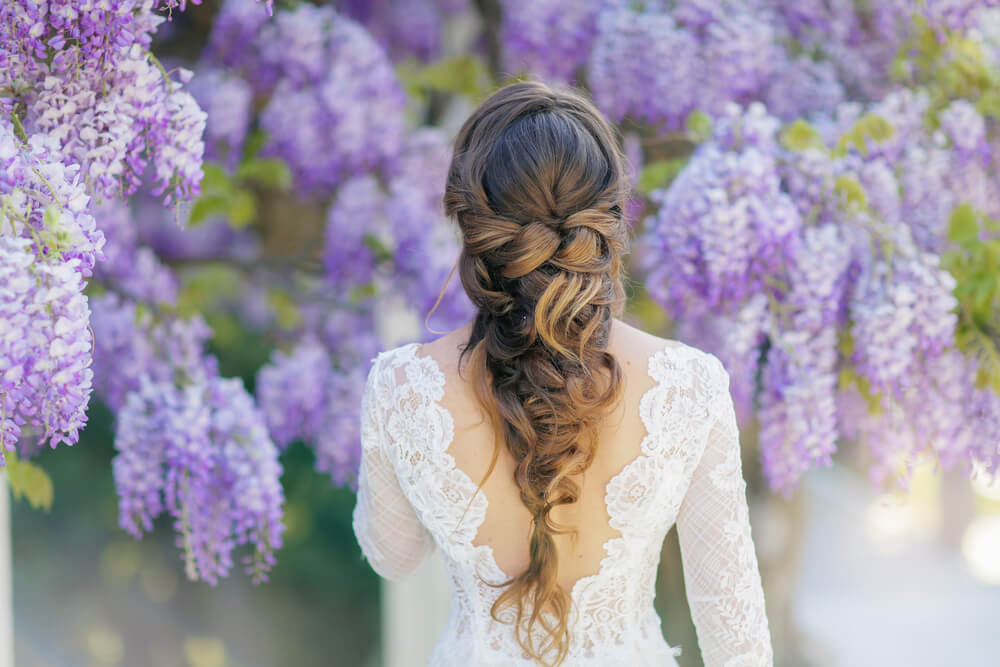 The great thing about a thick head of hair is that you can pull off braids thanks of the sheer volume of your hair. Play around with some fishtail braids, side-swept braids, or even braided buns if you like an intricate updo that lends a touch of elegance to your overall look.
Summary
Styling thick hair can be very rewarding, especially if you're equipped with all the right tools. From the perfect shampoo and conditioner to a sturdy and durable hairdryer, here at Nubi, we've got you covered!
Now, go on and rock those luscious tresses!