We all get our style and beauty tips from someone we trust. We listen to our favorite YouTubers for makeup advice and look to models on the runway and in fashion magazines for the hottest trends in clothes.
But with hair, it's a little different. You can't just cut or color your hair according to a random Instagrammer's instructions. It's too risky because there's no undoing it. You can't just wash it away like makeup or take it off like clothes.
That's why when it comes to hair tips for fall, it's most important to listen to the experts. And who better to give us advice on caring for and styling hair than those who style the tresses of Hollywood it-girls?
So how should one go about styling hair in the upcoming fall months? Are there specific hair tools and products to use to achieve trendy locks? We've rounded up hair tips for fall from six celeb stylists. Here's what they have to say.
Fall Calls for New, Lush Hairstyles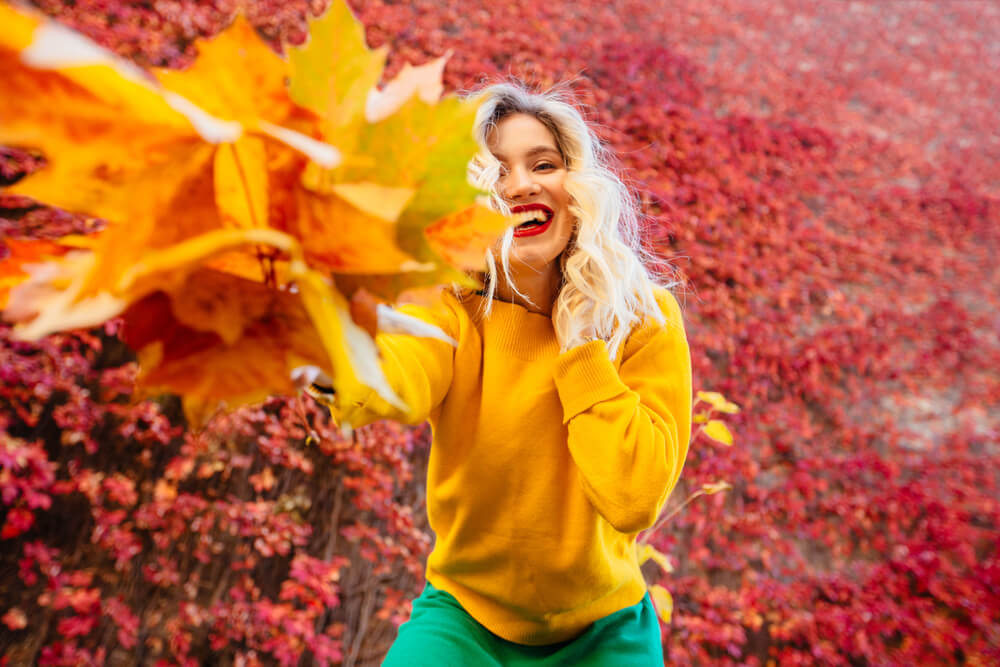 Now that summer has come and gone, so must your flip-flops, sleeveless dresses, and lightweight makeup. It's time for you to bring out your cutest sweaters and most nourishing personal care products — autumn is around the corner and it's going to be super cozy!
But because a change in the season means a change in almost everything, fall should be seen as an opportunity to switch up your hair. Fall carries with it dry and cold air, which can make your hair beg for a little extra love and a change-up in its cut and color.
To refresh your hair for the season, there are unwritten hair tips for fall you must adhere to. Get a trim (or even a full-on haircut!) to get rid of the split ends that could have been fried by the summer sun. Also, let your ponytail down — the weather isn't hot anymore, and you don't need the extra tension on your scalp.
And of course, we have the most important among the hair tips for fall: moisturize, moisturize, moisturize. Your hair will be more susceptible to dehydration because of the cold weather. There's little to no humidity in the fall, so your strands will be thirsty.
So before you even think about styling your locks, always moisturize your hair with a leave-in or serum. And on shower days, make sure your shampoo and conditioner are both formulated to be deeply nourishing. The right hair care products will give your hair the right bounce, shine, and strength to survive autumn.
Inspired to get your hair game on for the autumn months? Let's listen to what hair tips for fall the experts have shared.
Protect Your Hair at All Costs Before Styling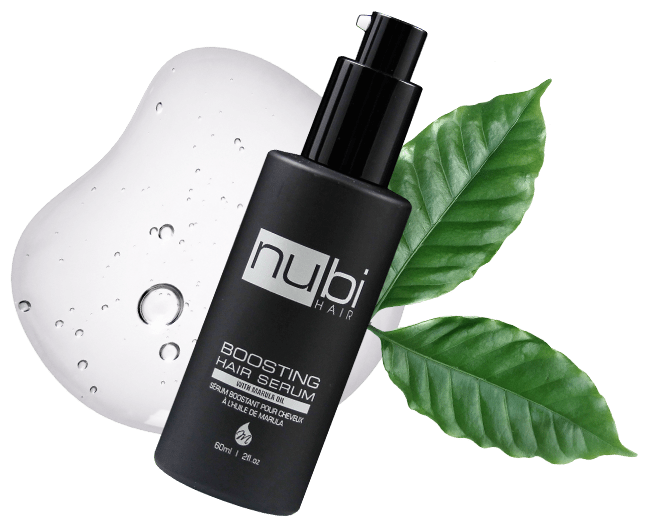 Joseph Maine is an entrepreneur and celebrity stylist for women like Sophia Bush, Nicole Scherzinger, Gemma Chan, and tons of VS Angels. For him, the most important thing to remember about hairstyling in the fall is to use a heat protectant before any hot tools come into contact with your tresses.
He says that the main culprit of split ends and breakage from brittle hair is heat damage. That's why it's important to prep the hair carefully before doing anything to it.
And it doesn't have to be fancy. According to Maine, it can be as simple as using a styling product or leave-in conditioner before you do your hair. As long as something coats your hair before you begin, it already provides added protection from the thermal heat.
One awesome, super hydrating hair serum you can try out for this is the Nubi Boosting Hair Serum. It's formulated with marula oil and aloe to condition and soften the hair, making it super manageable as you style it. It gives you shine and protection all at once, without the yucky residue left behind by thicker oils.
Choosing whether or not to protect your hair before styling will be make-or-break this season, especially since your hair will be more fragile in the cold autumn air. If you take any of these hair tips for fall to heart, it should be this one.
Flaunt Long Hair with Tons of Retro Volume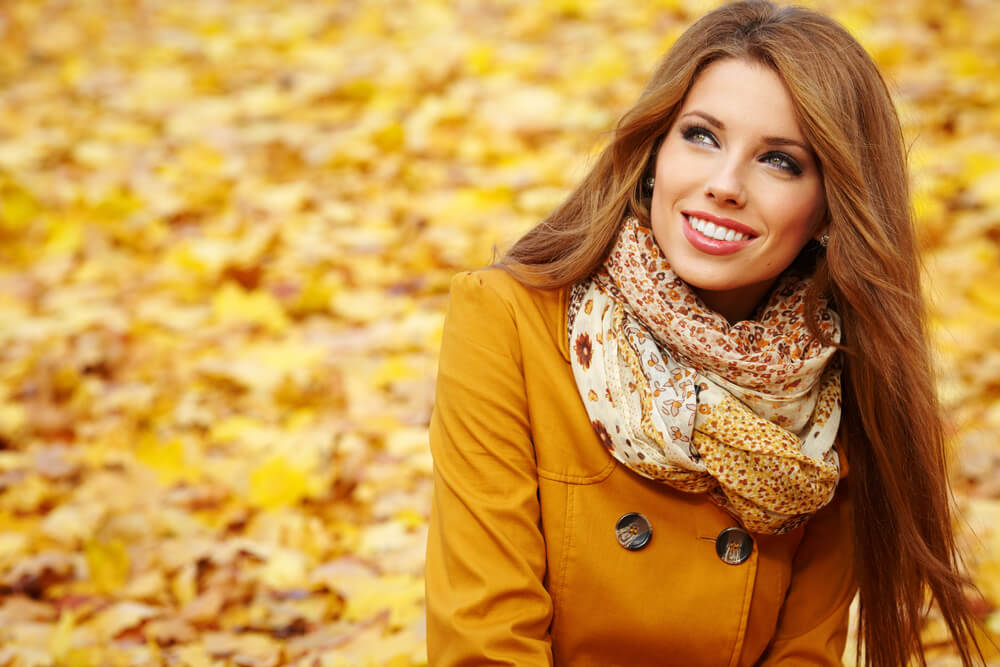 When it comes to styling the mane of sexy superstars, no one does it quite like Jen Atkin. She's worked with the likes of Khloe Kardashian, Jessica Alba, and even Sofia Vergara. Her biggest fall trend forecast? Long, luscious hair.
Even if long hair can be high-maintenance and needs more product when washing and styling, it's a lot of fun to sport. That's because it's tremendously versatile. You can wear it sleek and straight, or bump it up a notch and give yourself gorgeous retro waves that are full of volume.
The easiest way to achieve those bombshell waves with your long hair is to give it a salon-level blow-out at home. All you need is the Nubi Blow Me Away Blow Dryer, and you're ready to get it on.
This blow dryer comes with three adjustable temperature settings, including a cool shot button to lock in your hairstyle with cold air once you're done heat-styling. You can also use those cooler settings to dry your hair without frying it or stripping it of the natural oils that keep it shiny and moisturized.
Use a round brush to give your hair the curls and waves you want with this blow dryer. Sultry, loose waves are key for a cozy fall vibe. It will give you a soft, feminine look as a contrast to the sharp cold of fall.
Get Warmer Tones to Balance the Chill of Autumn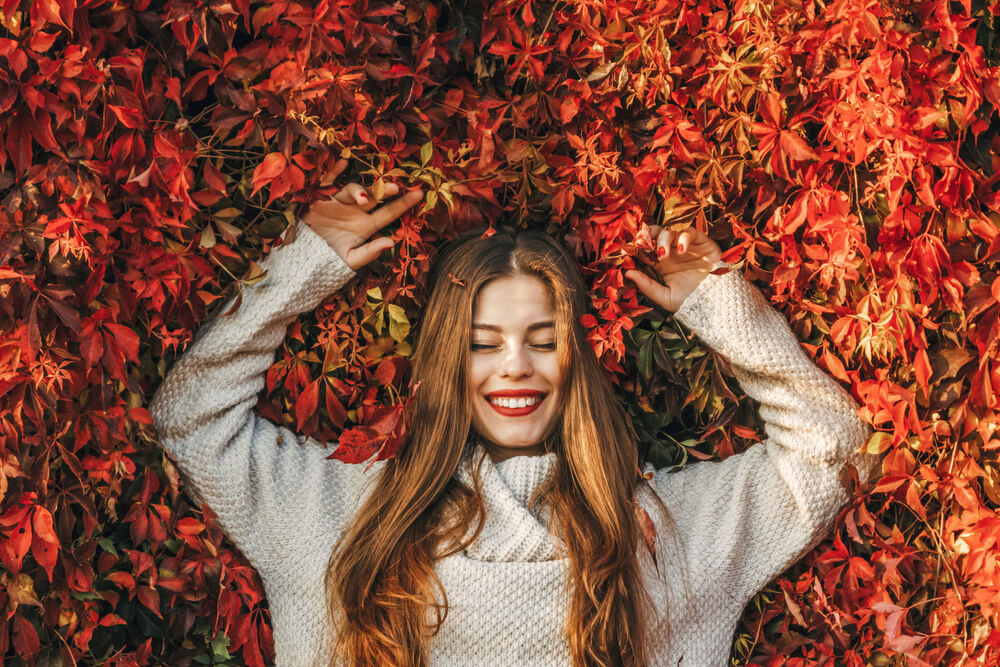 There are lots of ways to bring forth warmth during the colder autumn months. For celebrity stylist Justine Marjan, nothing works better than adding warmer tones to your hair. Seeing as she's styled gorgeous women like Ashley Graham and some of the Kardashian sisters, we know to trust her on this.
Warm colors will make the fall a little cozier. That's why we love falling orange leaves and pumpkins during autumn. The same goes for your hair.
She says that coppers and warm browns and blondes will be stunning for fall. If you can't let go of your cool, ashy tone, go for something with a tiny bit of gold still, like a bronde shade (aka the cross between dark blonde and light brown).
Not ready to change your full shade? Try out warm, cinnamon ombré highlights for the season instead. You can even select just a few sections of your hair to get warmer tones in, like face-framing layers or curtain bangs.  Just make sure your hair doesn't look too gold or brassy when you're done.
Play Around with Trendy Accessories for a Youthful Appearance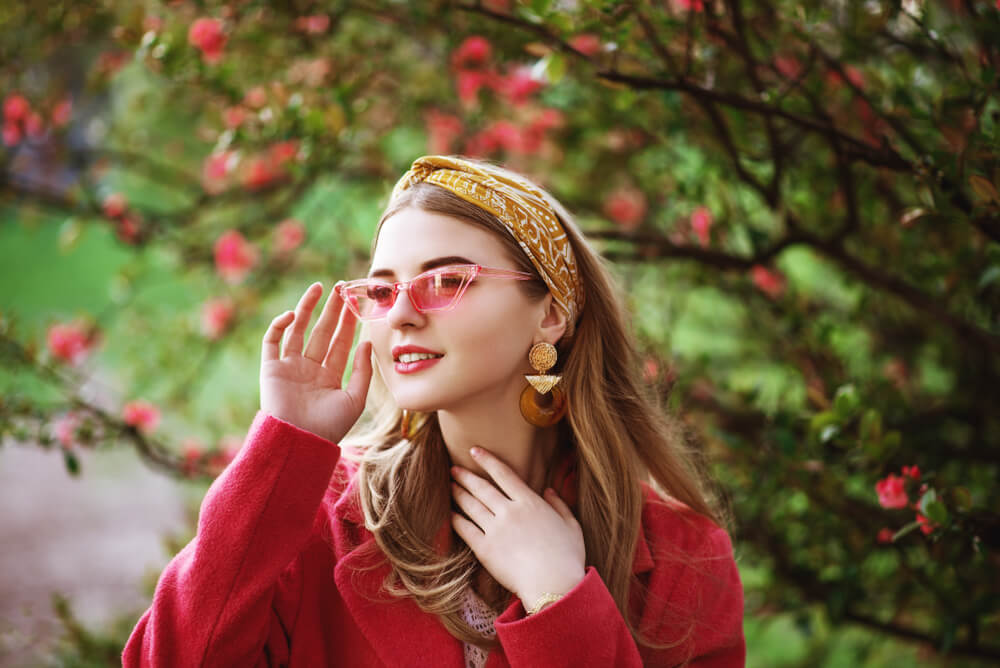 Still, have that drawer full of hair clips and headbands from your high school days? Lucky you! You'll be needing them this fall if you want to be extra creative with your hairstyles to capture attention.
Another of the hair tips for fall by Marjan is to use accessories in your hair. These include scrunchies, beanies, barrettes, colorful hairpins, and Tumblr-Esque beanies. One that she recommends the most is wider headbands, which are charming but also do the job of covering up your roots if they're grown out.
Tons of Gen Z queens are bringing back accessories like butterfly snaps and clip-on party highlights (thank you, Olivia Rodrigo!). Playfulness is back in, and who can resist a collection of elastics in all kinds of pastel and neon shades?
Not a fan of overly bright and neon-colored clips the kids are into these days? For something a bit more mature, try out gold holiday headbands or diamond and pearl barrettes to tie together your chignon for Thanksgiving parties!
Keep Your Hair in Braids for a Cute Yet Neat Look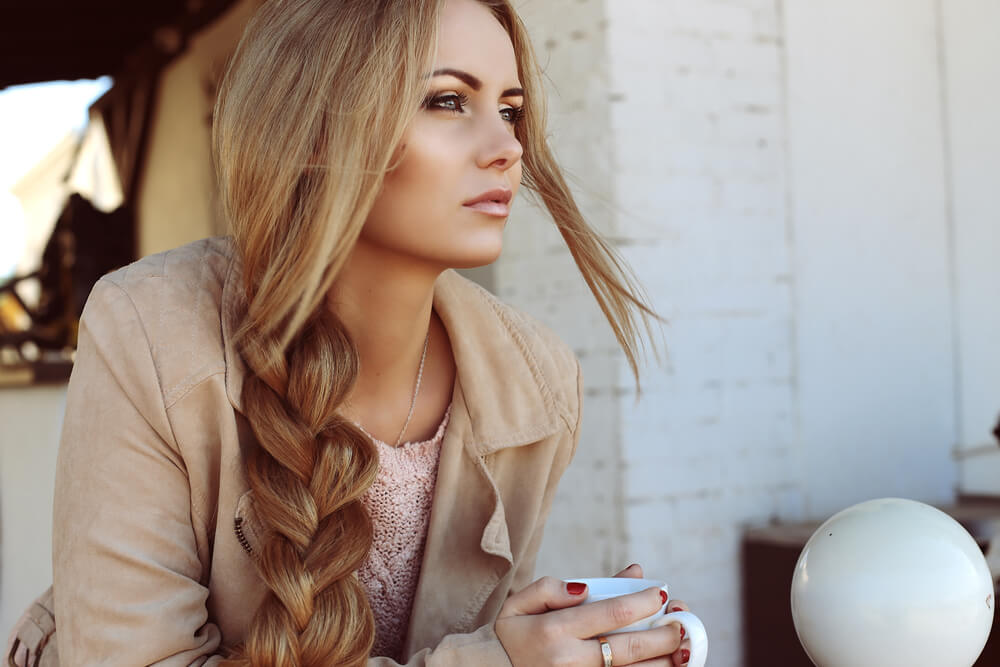 Another trend Marjan foresees this fall season is the return of braids. Not even the protective kind—just the low-main braids you and your friends used to give each other in high school. They take little to no effort but keep your hair away from your face and make you look chic and cozy at the same time.
There are lots of ways to rock braids. You can do them pigtail-style for a cute, classic 'do, or a single, chunky fishtail for a laidback, cottagecore-inspired look. Braids are the epitome of sweater weather, making them among the top hair tips for fall on this list.
The Curly Bob for a Twist on the Classic Cut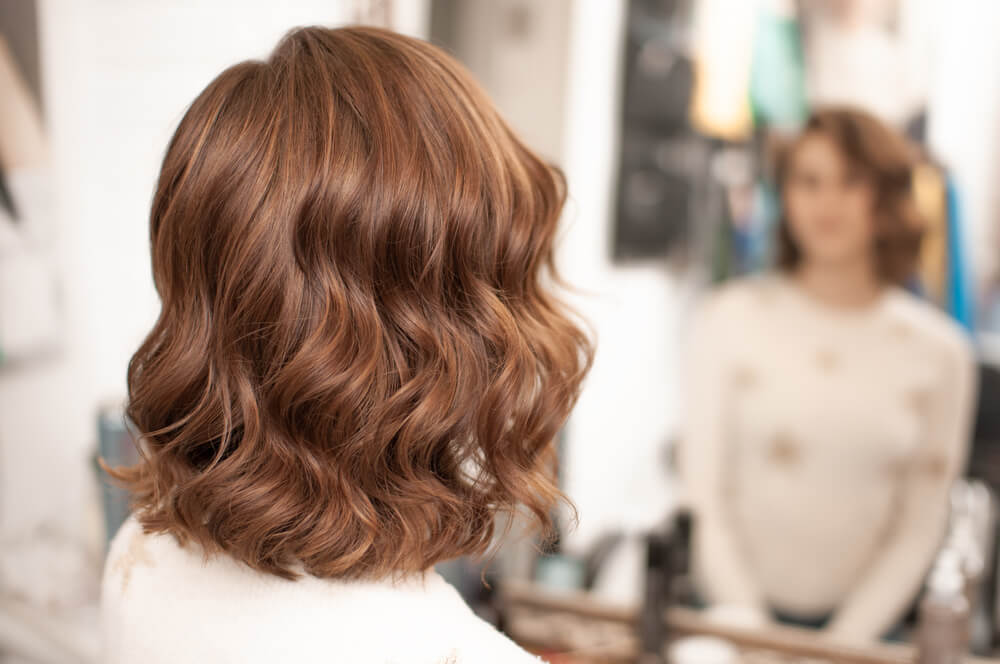 You didn't think we'd forget to include a stylist that specializes in curly hair, now did you?
Vernon Francois is a renowned celeb hairstylist that has worked with the gorgeous, voluminous textured hair of women like Willow Smith, Solange Knowles, and Lupita Nyong'o. And according to him, the curly bob is going to be a terrific curly 'do for fall.
Not only are shoulder-length curly cuts easier to maintain than long and unruly ones, but they also frame the face nicely. The curly texture gives a little spin on the classic, straight-cut bob. The curls give it a more lived-in, carefree vibe that is aligned with fall's relaxed coziness.
While the curly bob is gorgeous on naturally curly hair, you can still get this fun and hip autumn hairdo even if you have straight hair. All you need is your trusty curling wand.
The Nubi Sleek Curl Teal has a clipless, lightweight 3/4″-1″ barrel that allows you to create many types of curls, from tight spirals to voluminous waves.
This curling wand is designed with negative ion technology that helps seal your cuticles to leave them flat and smooth, eliminating flyaways. It's like getting the curls you've always wanted, just without the frizz!
Try a Heavy, Shaggy Fringe to Showcase Your Eyes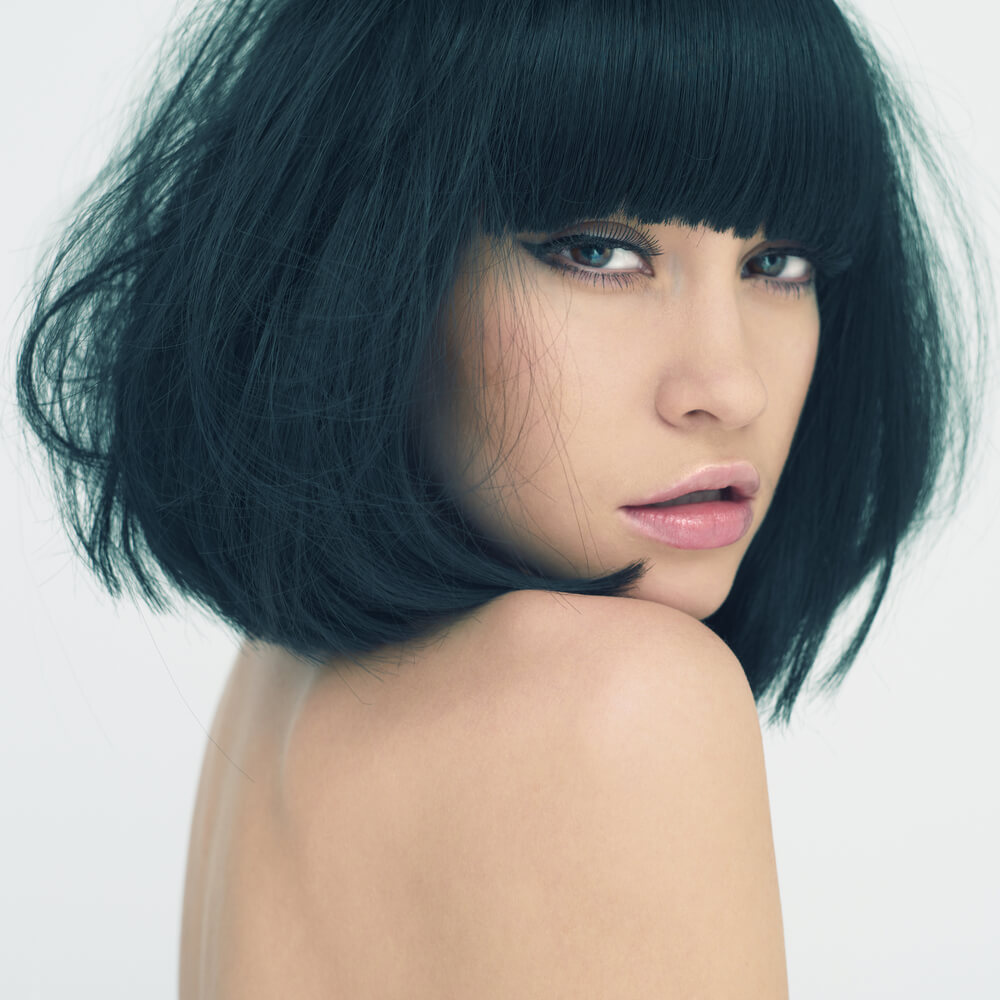 It's difficult to rock bangs during the summer because of how sweaty your forehead can be in the outdoor heat. But now that fall is here and the weather is chill and cozy, there's no stopping you from getting that face-framing fringe!
Sarah Barnes, a beauty editor at Fashion Snoops (an agency that forecasts beauty trends) knows a thing or two about celebrity hairstyling because of her line of work. And for fall, she recommends sporting a heavy, shaggy fringe to draw attention to your best facial features.
She says that longer bangs with tips that softly graze just above your eyebrows can help give a little more shape to your face. It also accentuates your eyes!
This hairstyle is the perfect way to welcome the fall season, especially if you have an icy eye color that would just pop during the cooler months. A longer fringe can bring out your piercing baby blues or enchanting hazels that shoot straight through the heart.
Go Bold with a Sleek Wet Look to Embrace the Cold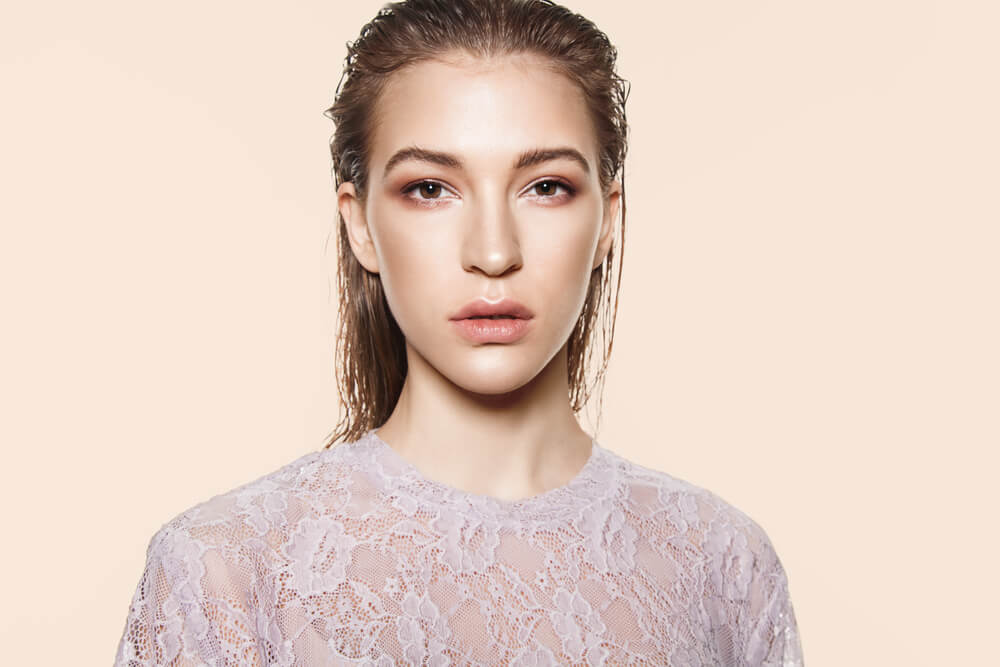 Many people try to look as cozy as possible during fall and for good reason. But for something a little more daring, embrace the cold with something super sleek and sophisticated. That's what Kardashian-Jenner celebrity hairstylist Andrew Fitzsimons says when asked about trendy fall hairstyles.
One of our favorite super-sleek looks that are perfect for fall is the wet, slicked-back look. And Fitzsimons himself has also expressed some love for this timeless style. It feels like you have to do so much to perfect this wet look, but it's very simple as long as you follow Fitzsimons' tips.
The key is to perfect your hairstyle even before you add hair oil to make it look wet. So make sure you already have the shape and texture you want first, and then lock it in with your oil. Make sure you don't miss any part of your mane, lest you show signs of frizziness throughout the day.
He says to pick a dry oil for slicking your hair back. That makes your locks look ultra-glossy and wet but won't feel heavy and sticky in your strands. Some good options are rosehip seed oil and squalane.
Conclusion
There you have it — all the trend forecasts and hair tips for fall that'll make this season a memorable one, at least in terms of how glamorous your hair will look. And they're right from the hairstyling gods themselves!
Hopefully, these celeb stylists have given you enough inspiration to get out there and make the most out of the season when it comes to flaunting your hair. Make a mental note of these hair tips for fall to help get you excited to style your locks every day this cool and cozy season. Don't forget to click over to our online shop if you'd like to treat your locks to some sleek new styling tools!