With winter and snow just around the corner, it's easy to fall into the gloom instead of the holiday spirit. Plus, the weather gets super dry and cold, which can have quite a negative effect on our skin and hair's moisture levels.
But with lockdown getting lifted from city to city comes the hope of getting to go to more Christmas parties and sport cute winter outfits outdoors in the coming months. And you know what that means! A chance to style your hair in different ways that are a fit for the festive season.
All you need is a little bit of creativity, a dash of courage, and your favorite Nubi Hair tools, and you can turn your hair from looking dry and disheveled to sleek, smooth, and stylish. Today, Nubi Hair will be taking a closer look at the fall/winter hairstyles 2021 will be seeing a lot of.
1. Full Bangs and a Charming Holiday Headband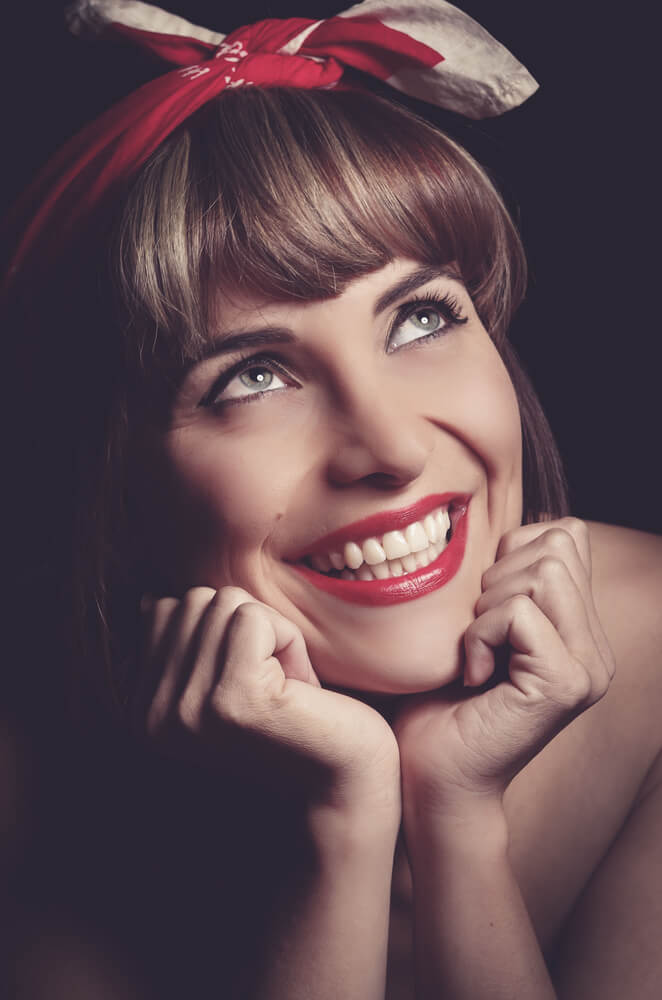 Let's start with a holiday classic for those with a preppy, Blair Waldorf-Esque personal style: bangs paired with a cute headband. It's the perfect style to wear during winter parties, and it's easy to do!
Bangs were a huge part of the hairstyles 2021 deemed most trendy. Lots of women sported a shaggy fringe or voluminous curtain bangs. But this winter season is the best time to try out a full fringe.
Full bangs make your face look younger, so it's a terrific way to showcase your playful youthfulness. Plus, you won't have to worry about sweat on your forehead like you would in the summer because of the cold weather the season brings.
The best way to show off your new bangs is to pull your hair back one way or another. Some people love to do this with a side ponytail or bun. But to embrace the winter holiday season, it makes a lot of sense to use a charming, festive, preppy headband to get the job done.
How to: 
The trick to perfecting the bangs and headband look is by ensuring your fringe looks sleek and smooth. You can do that by straightening them out with a high-quality flat iron. Make them pin-straight for a chic finish, or rounded inwards a bit for a little more softness.
The Nubi Beyond Straight 1.25" Ceramic Straightener can help you achieve that sleek-looking smoothness in your bangs. The floating ceramic plates won't snag on your hair, making it easy to straighten. It's also designed with negative ion technology to tame the look of frizz and flyaways while retaining moisture in your hair.
2. Glamorous, Voluminous 70s Waves and Curtain Bangs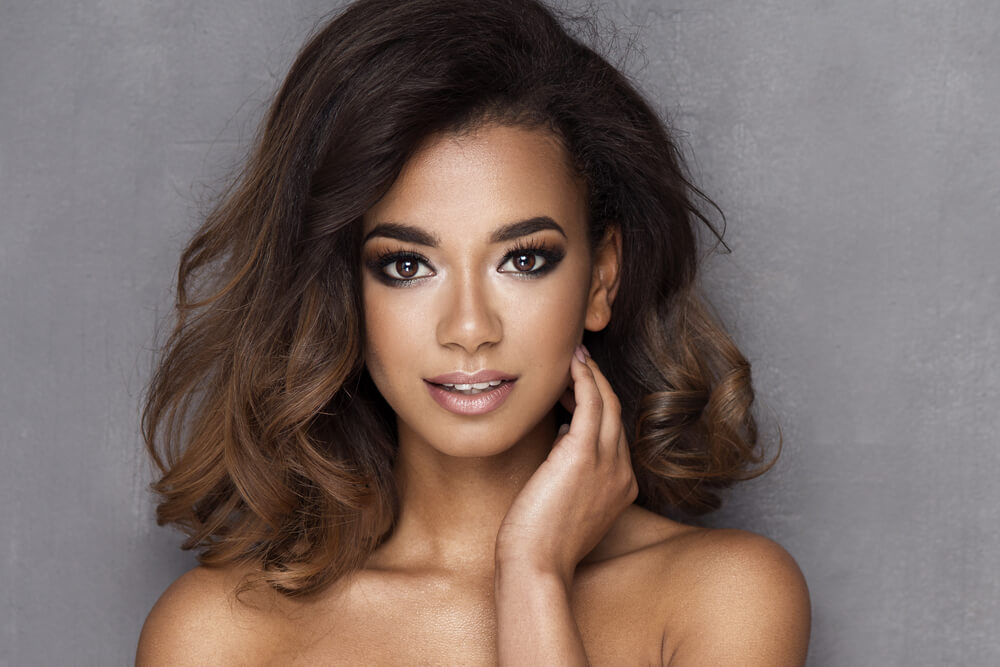 If there's one retro hairstyle making a comeback this winter season, it's big, bouncy, flamboyant waves. This 70's-inspired hair texture is all about the volume, so the bigger the better.
It's easy for big curls and waves to drown out your face, so a great technique to make sure your facial features get the spotlight they deserve is by framing your face with curtain bangs. Longer curtain bangs give extra body to your hair.
There are many ways to achieve this big-haired look. You can use a curling wand or flat iron, but if you want huge Farah Fawcett curls, do it the old-fashioned way — with a hairdryer and a round brush.
An example of a trusted, salon-worthy hairdryer is the Nubi Blow Me Away. It has three different temperatures to choose from. It even has a cool shot mode to help your hair retain its shape. making it easy to heat your hair into the texture you want and then setting it with cooler air later on.
How to: 
With your round brush, twirl each lock of hair away from your face as you blow-dry it, creating a loose but big wave. Brushing away from your face is key because it helps frame your features instead of folding them and drowning them out.
As for your curtain bangs, give them that fabulous 70's blow-out by hair-drying them back away from your face. Blend them in with the rest of your waves, and you get even more volume!
Once all your waves and curls are set, flip your head over and shake your hair out with your fingers. This loosens up the waves a tiny bit for a more natural finish. You can change your hair part for some lift at the roots for extra volume.
3. Protective Braids for a Neat Yet Playful Look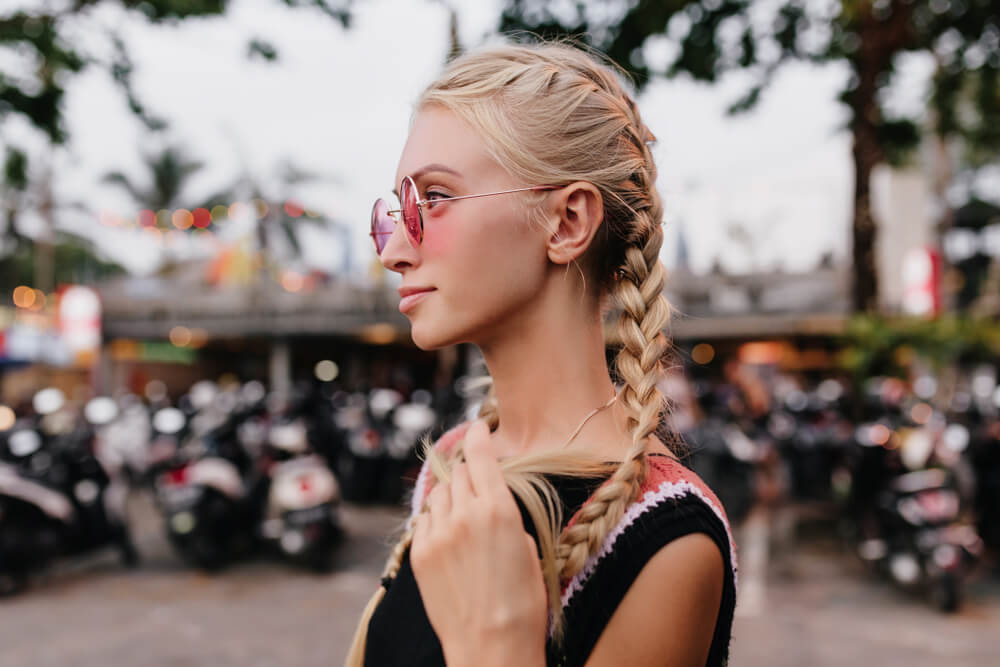 For a statement look that also serves a functional benefit, but those locks into braids. Braids are super versatile—you can do box braids for extra protection against the harsh winter weather, or a simple fishtail braid perfect for those Instagram selfies.
Braids will be among the best hairstyles 2021 will see during the winter not only because it's gotten very trendy over the last few years, but also because of their protective benefit. Letting your hair whip through the harsh winds can cause dryness, split ends, and breakage. Keeping it in braids holds it together.
Plus, it helps keep your hair a bit more moisturized than usual. Make sure to rake through some leave-in conditioner or serum in your hair before doing them up in braids. The braids will help your hair retain that moisture for as long as it can.
How to: 
For a simple, low-maintenance, everyday braid hairstyle this winter, part your hair down the middle and do two even braids. This will look super cute with a beanie for an extra cold day at your favorite café!
4. Messy Buns and Chignons for Extra Femininity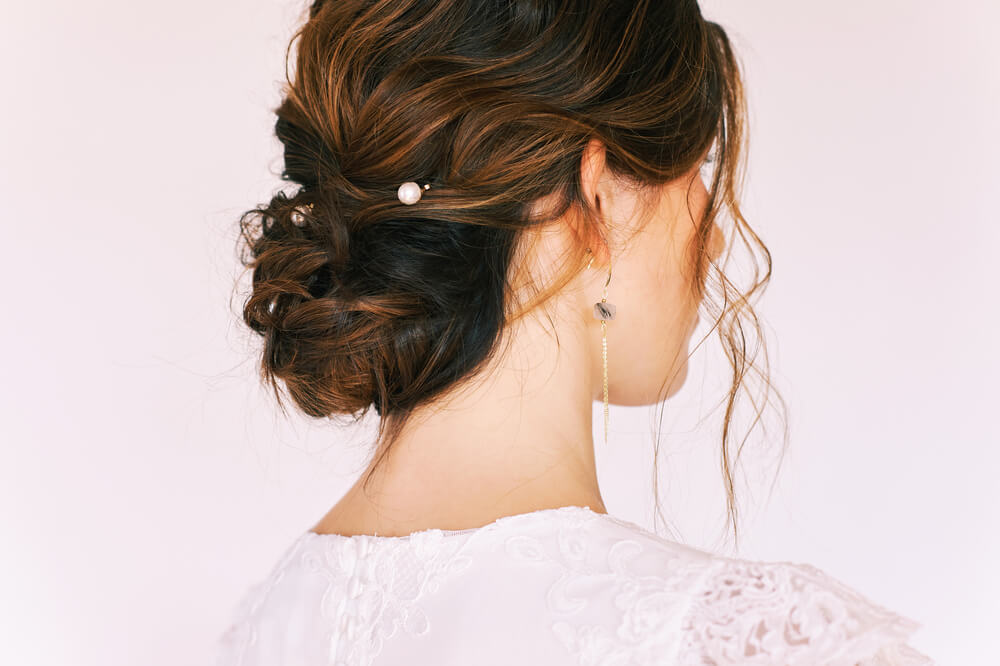 Look chic and laidback while keeping your hair from blowing in the harsh winter wind and getting all tangled with a wispy, messy bun. From regular, 10-second topknots to intricate chignons, these updos are among the best classic hairstyles 2021 will see a lot of for the remainder of the year.
Many people avoid putting their hair in a bun for the fear of looking old and unflattering. But making it lose and relaxed gives it a more contemporary vibe. It works well as a high or low bun, so it's versatile depending on whether you want something more professional or chill.
How to: 
First, put your hair in a regular ponytail. Carefully yet loosely twist your mane all around itself, forming a bun shape. Use bobby pins to secure all the strands in place, making sure to leave some strands out to look like wispy tendrils.
If you're not a fan of the messy look and need to clean up a bit more for an event, you can go for the classic ballerina bun. It gives Swan Lake vibes, perfect for the season. Make your bun look super sleek by spraying on flexible-hold hairspray along your roots for a neat, shiny finish.
5. A Sleek High Ponytail to Channel Your Inner Ariana Grande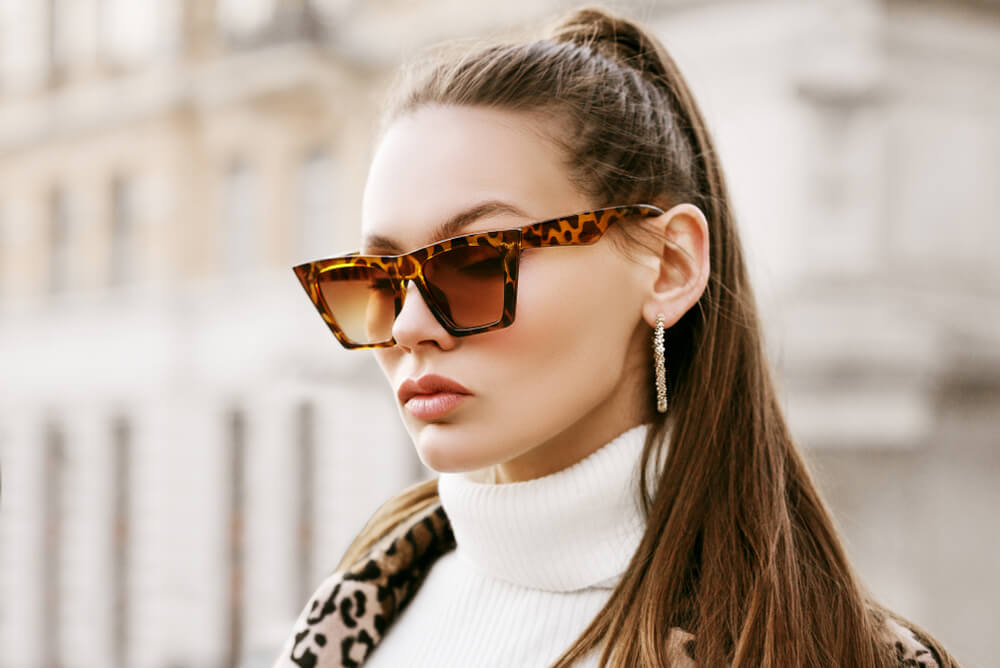 Bring out the party animal in you with a sleek, high ponytail—nothing screams end-of-year bashes more than this! High ponytails are a new classic for those with long hair, and it's going to continue to be among the super-chic hairstyles 2021 will see in the wintertime.
On the one hand, a high pony makes you look years younger. On the other, it's very modelesque, elongates your neck, and shows off more of your bone structure. You get youthfulness and fashion all in one hairstyle.
How to: 
It's super easy to recreate this Ariana Grande look for winter. All you have to do is gather your hair up near the top of your head and secure every strand with a hair tie. Create the illusion of snatched, slicked-back hair by using a light styling spray to pull any stray baby hairs near your hairline back.
6. Soft Light and Pastel Colors for a Snow Fairy Vibe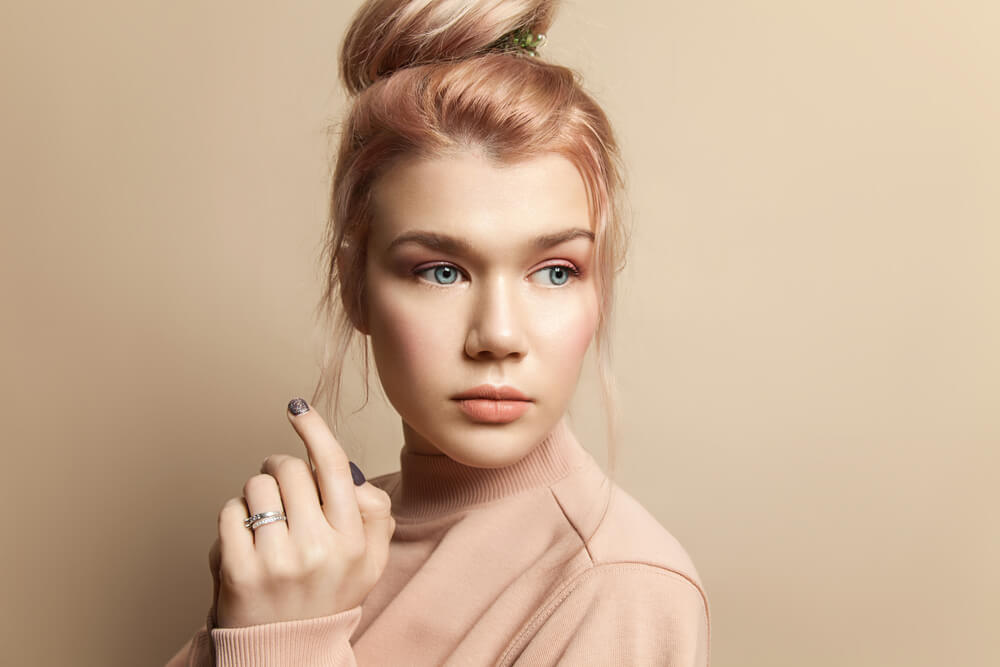 Now, this last one isn't exactly a "style" per se, but it's a family of colors people are going to scramble to get to complement the best hairstyles 2021 has to offer. Bright highlights and vivid colors were all the rage earlier in the year. And now that we're heading into winter, we're still in love with soft, light tones.
From icy blonde to pastel pink to silver fox white, trust us when we say you'll be seeing a lot of super-light shades this winter season. Fairy-like icy tones are perfect for the cold winter, so it only makes sense that people switch things up with a new hair color inspired by the season.
Always remember, though, that achieving a nice, light, bright color often requires bleaching your locks, especially if you have naturally dark hair. This can lead to tons of chemical damage in your hair, which can amplify the dryness your tresses already feel during the winter.
If you're going this route, make sure you treat your hair with moisturizing conditioners and hair masks post-bleaching.
What Happens to Our Hair in the Winter Months?
Winter is both a blessing and a curse. It's a time when family get-togethers and parties litter our calendars and the utmost season for cute trench coats and layered outfits.
But it can be very bad for your hair. Winter is extremely dry, making your locks more susceptible to the three D's: dehydration, dandruff, and dullness. That's why you need to take extra care of your hair to keep it feeling healthy in winter, especially if you're going to use multiple styling products and heat tools.
Winter hair care is just as important as getting on the biggest hairstyles 2021 will see as major winter trends. And the key to caring for your hair properly during these dry winter months? Always keep it moisturized.
Some Tips for Keeping Your Hair Moisturized in the Dry Winter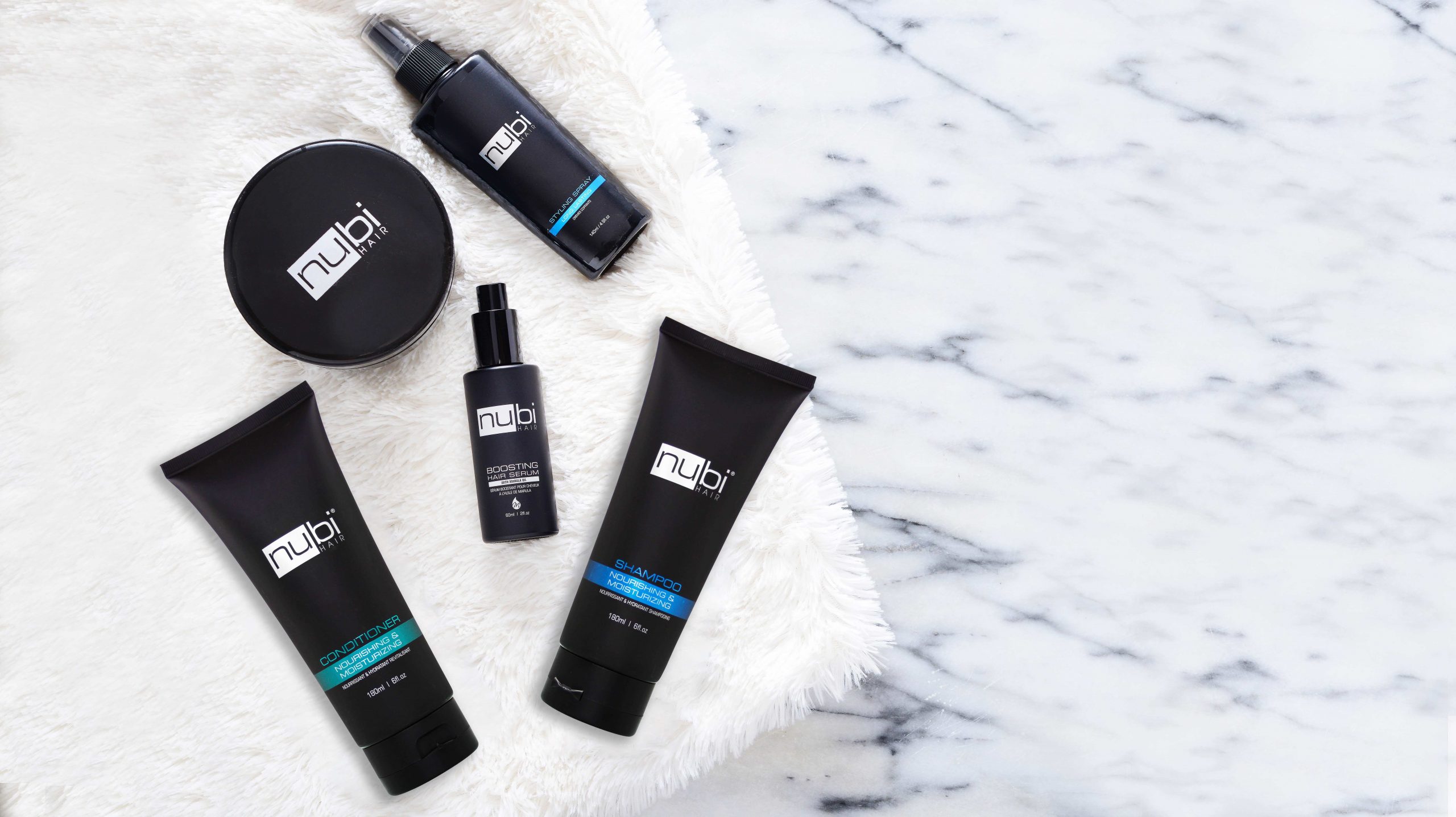 Don't wash your hair as often as you do during the spring and summer months. You'll be sweating less often anyway because of the cold, so you won't need to shampoo every single day.
Washing your hair daily will strip your hair of the natural oils that keep it moisturized — something you'll be needing a lot of when it's super cold and dry outside. Keep your wash days few and far between, and always follow up with a hydrating conditioner when you do wash your hair.
For that, you can try out the Nubi Nourishing & Moisturizing Conditioner. It's rich in soy proteins to strengthen the feel of the hair, as well as olive oil that deeply conditions it. 
Keeping your locks moisturized is just as important when you step out of the shower, too. Make your styling process more manageable by treating your hair to the Nubi Boosting Hair Serum first. It's formulated with marula oil and aloe extracts to make your hair feel luminous, silky soft, and oh-so hydrated!
You should also think about getting regular trims throughout the season. When the weather is super dry, your hair is more vulnerable to split ends. Getting biweekly or monthly trims snips off the damaged ends of your hair to keep your strands in tip-top condition!
Conclusion
Winter may bring about lots of wind, extreme cold, and bad weather. But it also offers a terrific silver lining for us hairstyling junkies — a chance to change up your regular hairstyles a bit. It's the perfect time to sport that fringe you've always wanted or perhaps a unique, fairy-like color that turns heads.
The possibilities are endless when it comes to styling your locks for the series of Christmas and New Year's parties you'll be attending. But if you want to be on-trend and ahead of the curve, you'll want to check out any of our suggestions above. They'll surely be the most sought-after hairstyles 2021 will see during the winter months.
So when you're off Christmas shopping or catching up with old friends before the end of the year, make sure you look good doing it. Try out any of our fave winter hairstyles 2021 has to offer. Who knows, it might do just the trick for getting you in the holiday spirit!