Maybe you've had curtain bangs for years now, or perhaps you've only just taken the plunge. Either way, if you constantly find yourself searching the term 'styling curtain bangs with straightener' in the hopes of learning this super helpful and incredibly quick technique, you're certainly not alone. You've also come to just the right place! 
Below, Nubi Hair has listed all of the most important tips and tricks to know when it comes to whipping those glorious curtain bangs of yours into shape from day to night. 
Additionally, to make sure you get the absolute most out of this red-carpet-worthy hairstyle, we'll share all of our knowledge on caring for your bangs. We'll also share all of the most coveted hairstyles that incorporate them for the season ahead. Prepare for all eyes on you and an endless stream of compliments no matter where you're headed – you have been warned!
What To Do Before Styling Curtain Bangs With Straightener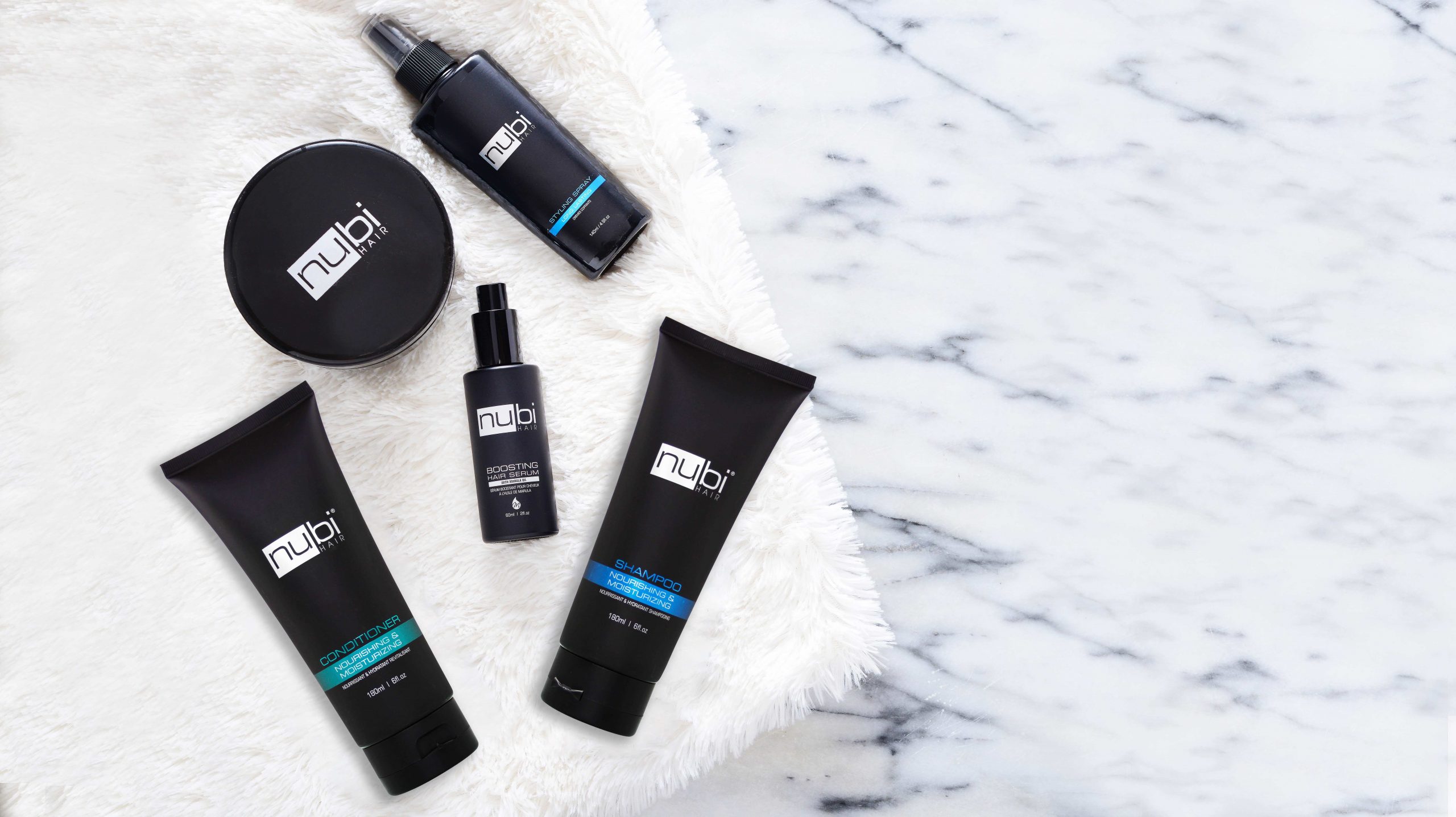 As with every list of tips we serve up here at Nubi, we always like to start with what needs to happen before you get to the styling itself. That way, you can be sure your hair is properly prepped and in the best condition it has ever been in before you get started.
Why?
It's simple!
You'll get better results that won't damage your hair and will last from day to night. You'll also be able to use this knowledge to keep your hair looking its best long after styling – no matter how long you decide to rock curtain bangs. Our guess? Once you've learned the ins and outs of styling curtain bangs with straightener, you'll want to keep yours forever!
So, without further ado…
Pampering Your Locks
Start by washing and conditioning your hair – making sure your tresses get the TLC they need from the outset is a surefire way to guarantee happy and healthy-looking hair! Firstly, invest in a good quality shampoo and conditioner combo that will pamper your locks from root to tip.
This way, you'll avoid damaging your hair and will have way fewer split ends and frizziness to deal with regularly. Not to mention, since we plan on applying heat to our hair (particularly at the front where it can be most sensitive) treating it with an extra hydrating, extra moisturizing conditioning treatment is always a good idea. 
Meanwhile, since heat styling has a habit of zapping the moisture out of your hair the more you apply, you'll be loading it up with all the ingredients it needs to prevent it from looking damaged or fly-away. After all, dry and unruly strands are hardly the look we're going for with super-smooth and on-trend curtain bangs!
Our advice? Add the Nubi Hair Nourishing & Moisturising Conditioner to your weekly hair care routine. This dreamy formula is enriched with proteins derived from plants and olive oil. It's a unique combination that helps to pamper the scalp and leave your hair looking and feeling free from breakage and thoroughly hydrated. It also helps to repair the appearance of hair structure and the feeling of frizz and static. Instead, your hair will feel healthier and more energized. The ideal base for those bouncy, shiny curtain bangs we're trying to create!
How to Style Curtain Bangs With a Straightener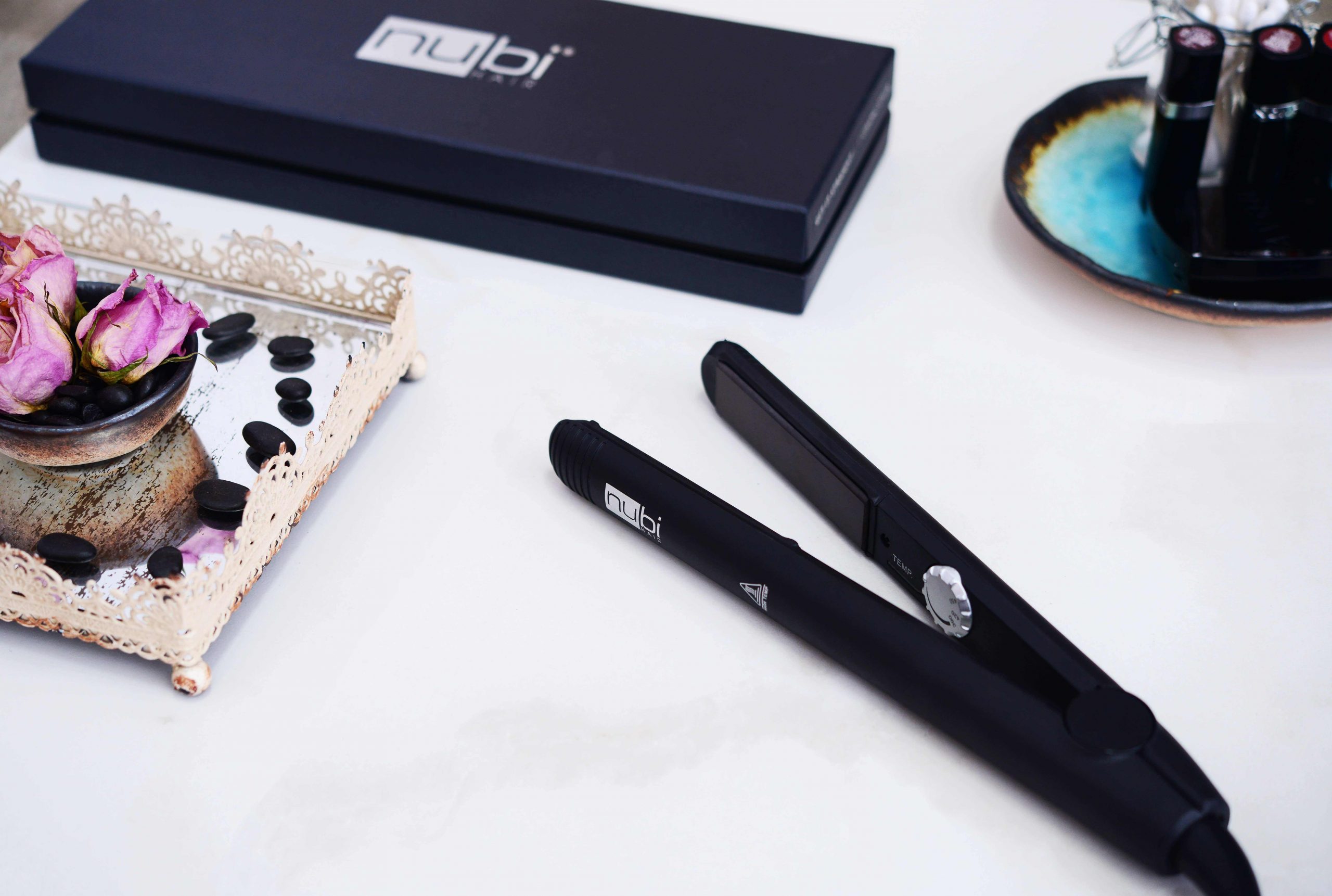 Honestly, there are probably a million different ways for styling curtain bangs with straightener techniques out there. However, for us here at Nubi Hair, there are two techniques we absolutely swear by. The first will leave your curtain bangs relatively straight but full of bounce. They'll also have the perfect amount of volume at the root and a cute flick at the end to help them blend into the rest of your hair. In our opinion, this technique works best for those with either straight or moderately wavy locks.
The second, well, this one is all about blending your curtain bangs seamlessly with curly hair! First, it'll give you all of the lift at the root that you require. Then, it'll cascade down into a gentle and entirely stylish curl that keeps your curtain bangs separate enough that they're still the center of your hairstyle. However, they'll be perfectly in tune with the rest of your curls so you don't get that dreaded separation between the two.
Want to know more?
We thought so!
Keep reading for how to perfect these two techniques below!
Technique One – The Gentle Flick
Begin by separating your curtain bangs from the rest of your hair. Then, take one side, making sure your straightener is already adjusted to the correct temperature for your hair type. For both techniques, we recommend the Nubi Hair Straight Up 1.25" Ceramic Straightener with a rounded edge and adjustable temperature control!
Now, with the cord pointing away from your face, gently clamp your straightener at the root but don't hold it there. Immediately, you'll want to twist the straightener away from your parting and toward your ear to create a slight bump/lift at the root for volume
Then, immediately continue smoothing the straightener down your curtain bang. Make sure not to pull too hard (this can damage your delicate hair at the front of your head and will also pull down your curtain bangs, getting rid of the volume you just created).
Once you reach roughly an inch to an inch and a half from the end of your curtain bang (this will depend on the length of yours) begin to curl the straightener. This should still be held horizontally with the cord facing forwards. Curl in an upward twisting motion. This will create a gentle flick at the end so your curtain bang sits in a gentle S shape. Now, you can go ahead and repeat on the other side!
Finally, wait for them to cool a little. Then, use your fingertips to gently settle your bangs into place.
It's important to note that every step listed with your straightener should be one fluid motion. Don't stop and hold it on your hair at any point. If you do, you'll burn your locks and likely leave an unsightly crease mark. This can be hard to get rid of without re-washing your hair!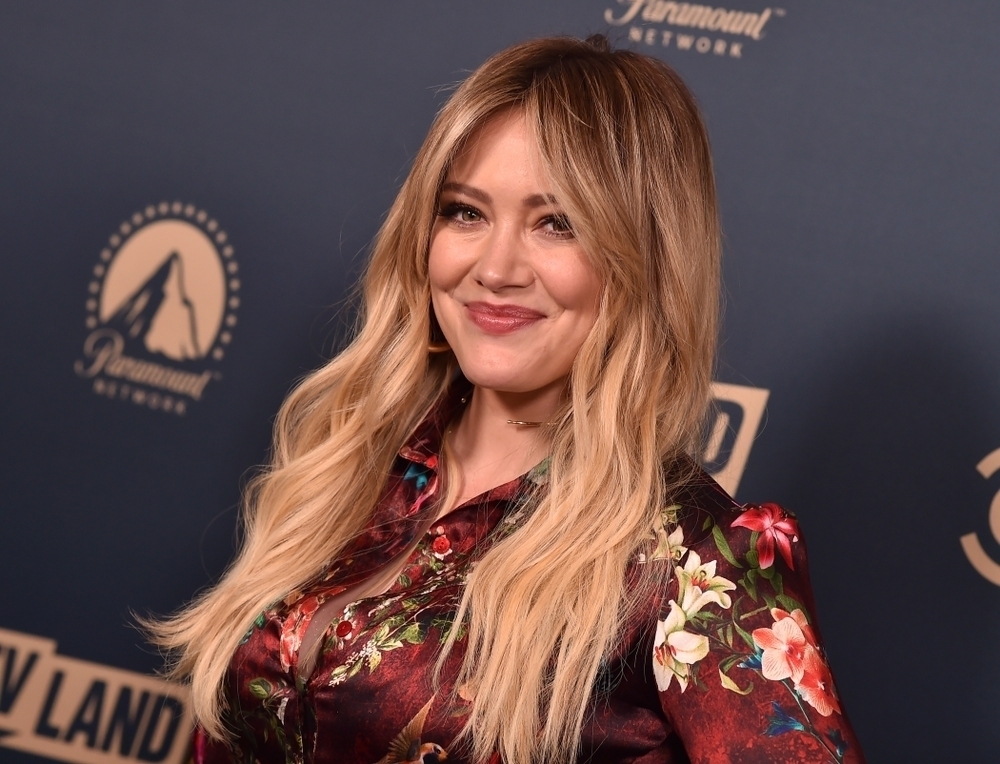 Technique Two – The Gentle Curl
Begin this time by separating out your curtain bangs from the rest of your curls. Make sure your bangs are tangle free so you can easily smooth them around the straightener as you curl!
Now, unlike the previous technique, you'll want to hold your straightener vertically but with a slight tilt toward being vertical, making sure the cord is in the air.
Place the straightener at the root and gently clamp down. As you do so, immediately begin twisting the straightener away from your face,  so the hair gently wraps around it. Then, pull gently downward so your curtain bang glides around the rounded edge of your straightener.
Once you reach the end and release, you'll see a curl has formed. From here, you can either leave it as is or use your fingertips to gently blend the hair with your other curls, depending on how prominent you want your bangs to appear!
Why Use a Straightener to Style Curtain Bangs?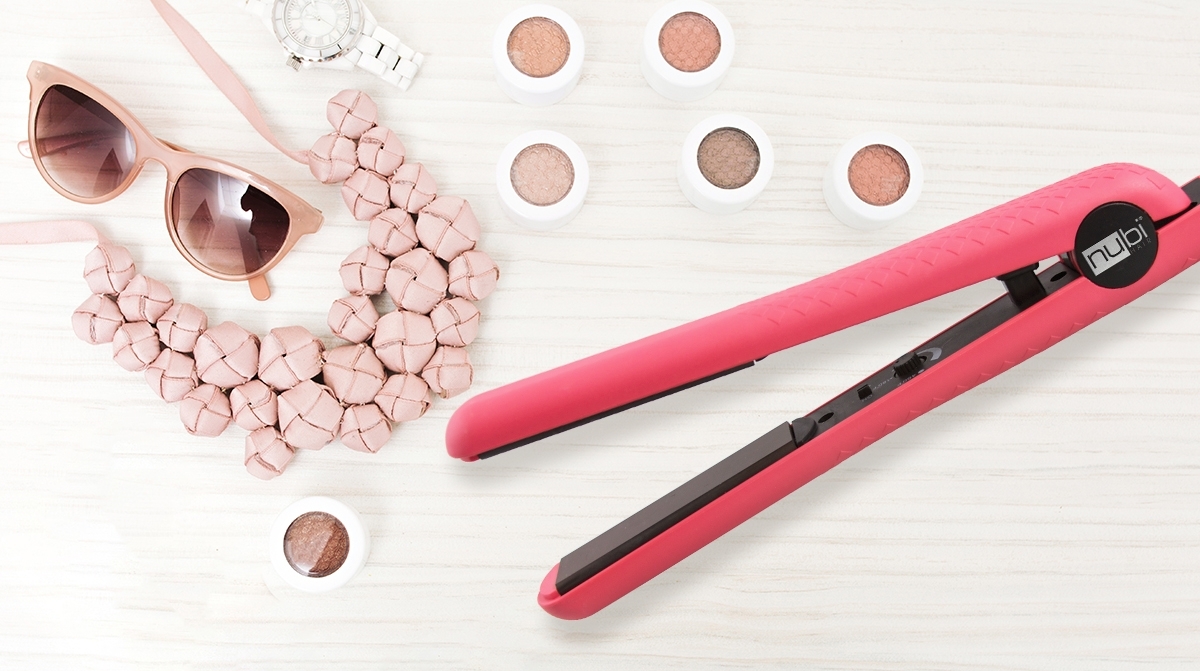 Wondering why we love styling curtain bangs with straightener so much?
Firstly, it's no secret that pretty much any time you get a straightener involved in creating a hairstyle, it's going to last all day. That's all thanks to the adjustable temperature settings you'll find on flat irons, like our Soft N' Straight Ceramic Purple Straightener. Since you can so easily control how hot the plates get, you can turn the temperature up or down depending on the thickness and texture of your hair. That way, you can make sure it's styled right every time.
What's more, this particular straightener is suitable for all hair types, it can straighten, flip, and curl (perfect for curtain bangs) and has negative ion technology to reduce the feel and appearance of frizz.
Additionally, just as we know the style is likely to last all day, we also know it's only going to take a few minutes to create. Once again, this has a lot to do with the high heat of the plates, which can transform your hair in a matter of seconds. It also has to do with how precise you can be with your straightener. Especially when it has such an easy grip and 360 swivel cord, like our Sleek Control Straightener in Royal Teal does.
This straightener boasts floating tourmaline ceramic plates for even heat distribution and effortless frizz-free styling. It will enable you to get to all of those hard-to-reach places on your hair. This is especially helpful when styling curtain bangs! You'll need to be able to twist your heat tool to smooth out your bangs in the exact right direction to make sure you get all of the lift at the root that you need, as well as all of the smoothness throughout the short length!
Use a Round Brush To Help When Styling Curtain Bangs With Straightener
For a little extra help and to control your hair when styling curtain bangs with straightener heat tools, go ahead and pick yourself up a round brush. They're inexpensive and will help you to control your hair well without having to touch it when it's hot! They'll also come in handy for blow-drying your curtain bangs, so it's really a win-win!
Just make sure the style you pick up has a large enough barrel that you can create your desired size and volume throughout your curtain bangs.
Hairstyles For Curtain Bangs 
Now that you've learned all there is to know about your fabulous fringe and can check 'master styling curtain bangs with straightener', off of your tick list, let's dive into all of the amazing hairstyles you can create with them! From elegant office day hairstyles to effortlessly chic off-duty ones, no matter your plans for the season ahead, we have the hair looks you'll want to learn and add to your rotation right now. And yes, we've thrown in a super-glam look for good measure – party season is almost here, after all!
Bouncy Curtain Bangs and a Mid-Height Chignon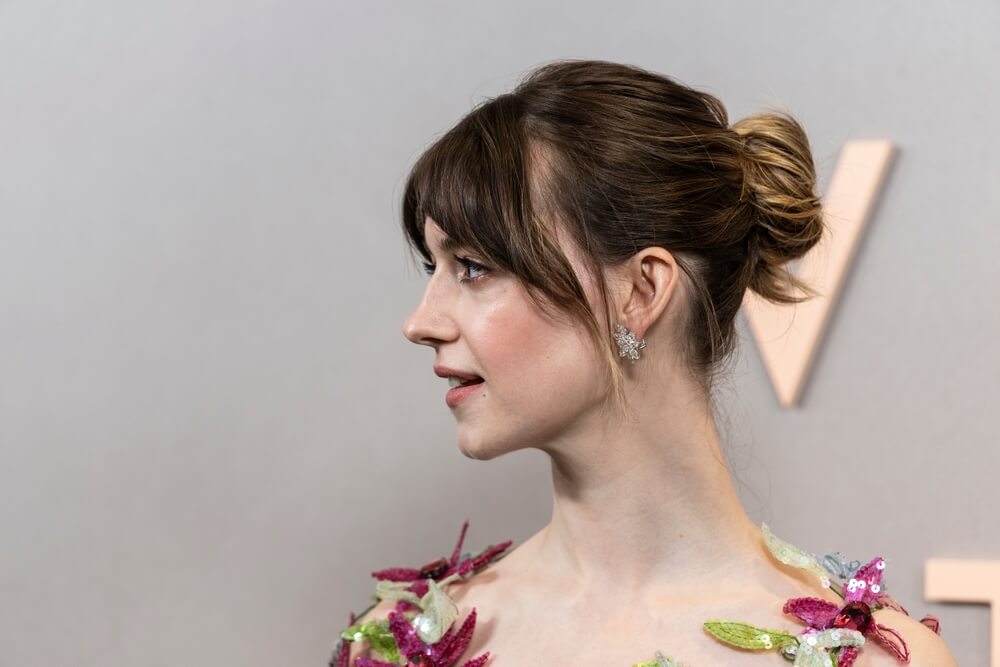 Perfect for everything from cocktail parties to red-carpet events, this chic updo will let your curtain bangs shine whilst keeping the rest of your hair up and away from your face. Ideal for photo ops or evenings where you plan to dance all night long!
Side Swept Curtain Bangs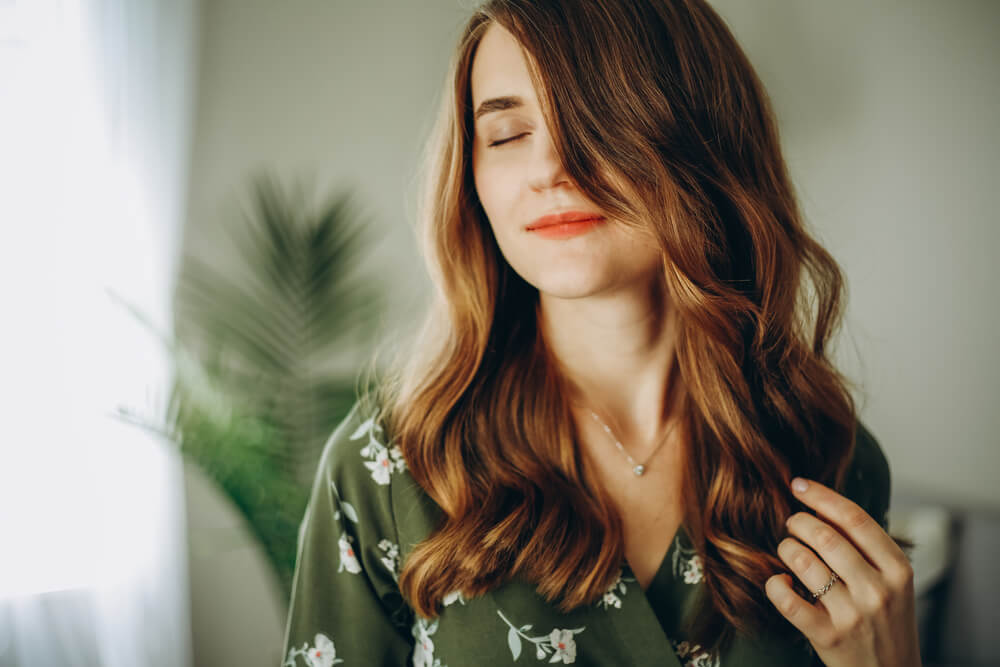 Enjoy the beauty of longer bangs that can be gently flicked from side to side and try yours in a deep side part for a little effortless elegance. They can also provide a low-key glam finish for an evening out!
Choppy Layers and Curtain Bangs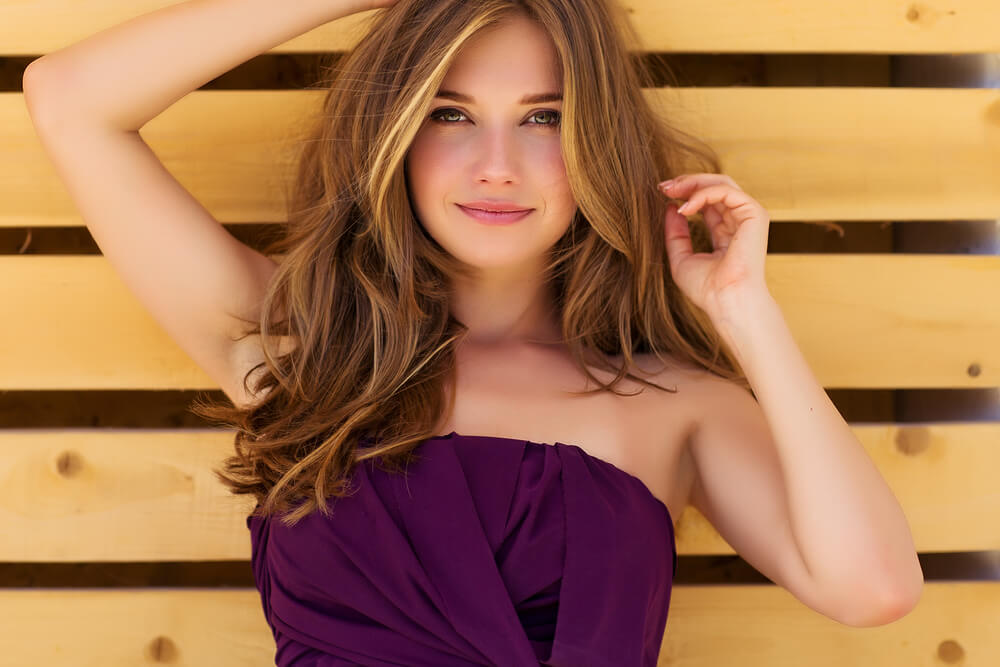 When you want your curtain bangs to blend seamlessly into your hair, go for a choppy layered cut with soft ends. Your curtain bangs will gently frame your face, drawing attention to your features!
How to Make Your Perfectly Styled Curtain Bangs Last All Day Long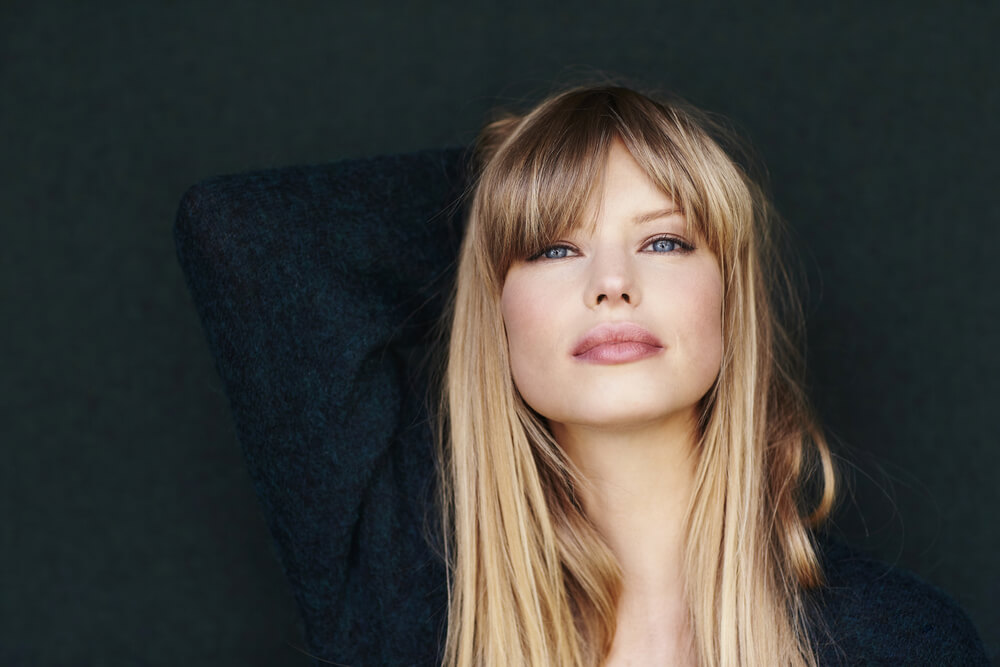 In case you were wondering, the answer is yes. We have plenty of styling curtain bangs with straightener hacks that'll make your style last infinitely longer! After all, when you've put all that time and effort into getting your curtain bangs looking and feeling just how you want them to, the last thing you want is for an unexpected gust of wind or an ill-timed hair flick to undo all of your hard work!
Use a roller to seal the deal – Once you've perfected the flick with your straightener, pop a velcro roller in to seal your curl in place whilst it cools!
Blow dry with a round brush –

If you can start getting the lift and volume into your curtain bangs with a round brush before you've even reached for your straightener, your style will last well into day two!

Use a spray shampoo –

As perfect for refreshing your locks as it is for adding volume, a little spritz of dry shampoo in your roots will add tons of volume. It will also set your hair in place from day to night!

Don't brush them out –

Once you've got your curtain bangs just how you want them, running a brush through is likely to destroy all of your efforts. This is due to how the bristles pull the hair down and destroy all of its lift! Use your fingertips or a wide tooth comb instead.
Summary
So, there you have it! All of our styling curtain bangs with straightener tips and tricks are guaranteed to have your fringe looking the best it ever has. Will you be opting for one of our suggested trending styles? Or are you simply excited to finally achieve the volume you've been craving for your bangs for so long? The choice is yours!
Click here to treat your curtain bangs to more of Nubi's bestselling styling tools.