If you know that your hair care routine could do with an upgrade but you don't know where to begin, you've come to the right place. Today, Nubi is going to be exploring some of the best haircare trends of 2023. From safer heat styling to eco-friendly product packaging, read on for some inspiration on how to take your hair care regimen to the next level.
Safer Heat Styling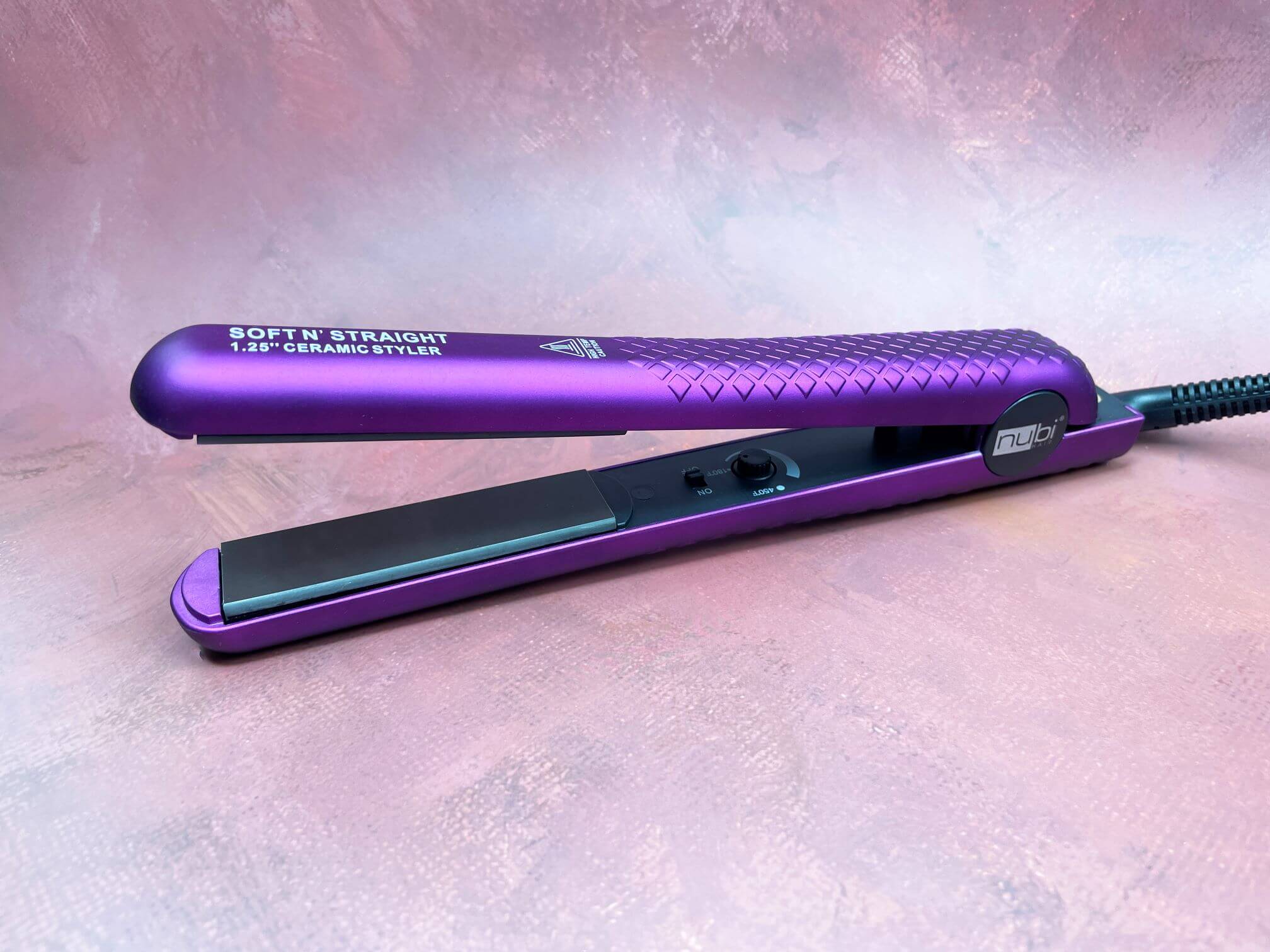 With beautifully textured hair being one of the hairstyling trends for 2023, heat styling is going nowhere. Sure, a few people may be blessed with perfectly textured locks, but the majority is going to need a little help achieving this, and that's where heat styling comes in.
However, people are becoming increasingly aware of the damage that some heat styling tools can cause to their mane. Whether they may be made from poor-quality materials or deliver a scorching heat that burns the hair, 2023 is going to see more people making the switch to safer heat styling products.
That's where products like Nubi's Soft N' Straight Ceramic Purple Styler really come into their own. This flat iron is designed with ceramic plates, with ceramic famed for being the safest plate material out there. It provides an even and consistent heat that's distributed quickly. It's also incredibly smooth, allowing it to glide through your hair without tugging or breaking your strands.
Even better, this straightener offers an adjustable temperature range of 180º-450ºF. This way, you can pick a temperature that works for your hair type. If you have fine or thin hair, you won't end up frazzling your locks with too much heat. On the other hand, those with thick or coarse hair will be able to use a higher temperature if needed.
Hair That Looks Silky and Moisturized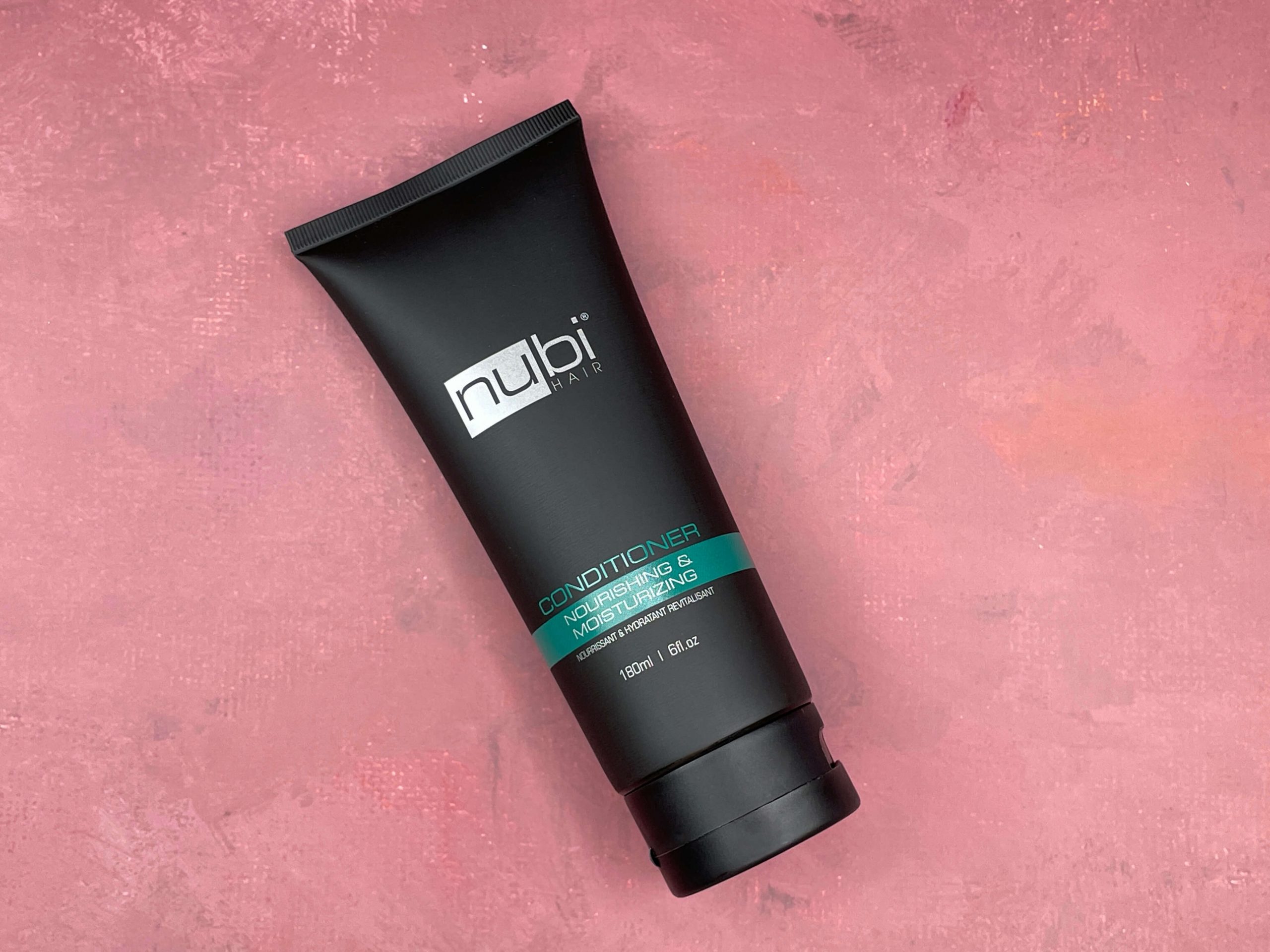 One of the biggest haircare trends of 2023 is hair that looks silky and moisturized. While clever styling can help you to transform the look of your hair, nothing quite beats hair that actually feels wonderfully healthy. This will give your hair a glossy sheen that no hair care product could compete with. It will also enhance your natural texture and pattern, with this being another hot trend for the year.
Of course, in order to keep your hair feeling its best, you'll need the right hair care products. Our go-to is the Nubi Nourishing & Moisturizing Conditioner. It's formulated with pantothenic acid, which is also known as vitamin B5. It's a haircare superstar because of how it strengthens the feel of hair follicles while helping the hair to look thicker and fuller. With plant oils infused into this conditioner too, regular use will soon have your hair looking smoother, softer, and deeply hydrated.
Scalp Peels
The concept of scalp care as a whole is going to be taking 2023 by storm. More and more people are now realizing that a healthy scalp is the key to thick, strong, and fast-growing locks.
However, one aspect of scalp care that's really going to shine is exfoliation. You probably already regularly exfoliate your skin. After all, it's key when it comes to preventing the buildup of dead skin cells while keeping your pores clear of congestion. Well, your scalp is covered with skin too, meaning that this is another area that greatly benefits from being exfoliated.
How would you go about exfoliating your scalp?
2022 saw scalp scrubs rise in popularity. However, 2023 is all about scalp peels. These will be particularly useful for people with dandruff, an oily scalp, or scalp dryness. A peel will help to remove flaky skin while also ensuring that your hair follicles don't end up clogged, which would otherwise lead to itching.
That said, don't be tempted to use your facial peeling products on your scalp. The skin on your scalp is different from the skin on your face. As a result, it needs a special blend of acids, which is what dedicated scalp peels will provide.
Hair Supplements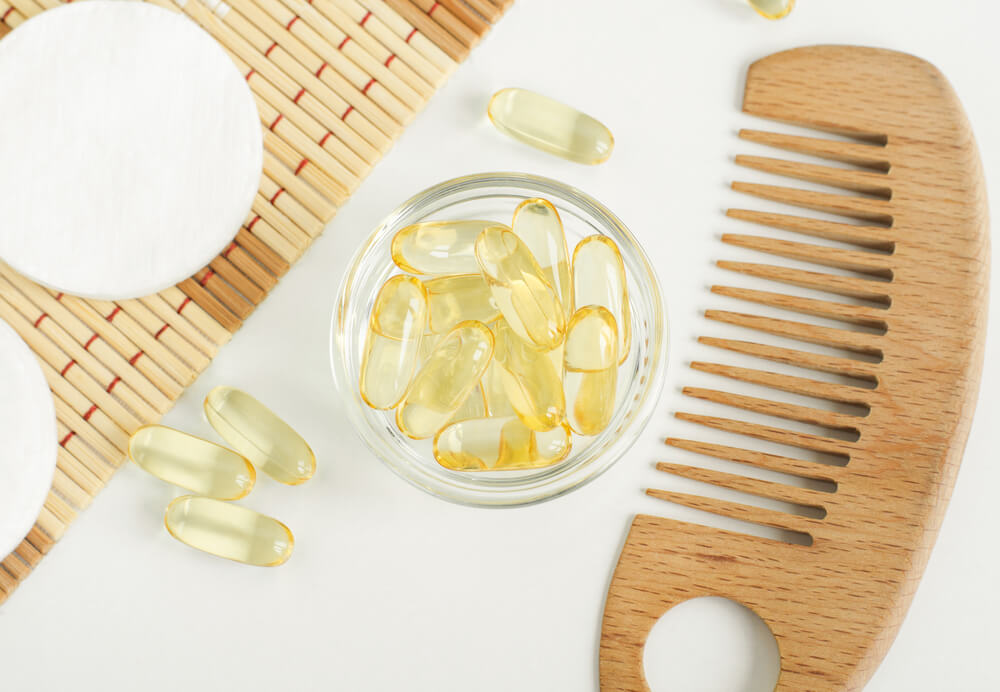 It's no secret that the food that you eat majorly influences your appearance. However, most people equate this to their skin – they don't realize that their diet affects the look and feel of their hair too.
Your hair needs specific nutrients in order to properly grow. Therefore, it should come as no surprise that studies have confirmed that a poor diet can lead to problems with everything from hair structure to hair growth.
The obvious answer to this issue would be to adjust your diet. However, that's often easier said than done. Long-term dietary changes can sometimes take a while to fully implement, which is why many people are turning to hair supplements in the meantime.
From omega-3 fatty acids to vitamins to biotin, there are plenty of ingredients out there that promise to boost how healthy your hair looks and feels. However, new supplement formats will be making an appearance in 2023. Between gummies, drinks, and everything in between, this is definitely one of the most interesting haircare trends to look out for.
Silk or Satin Pillowcases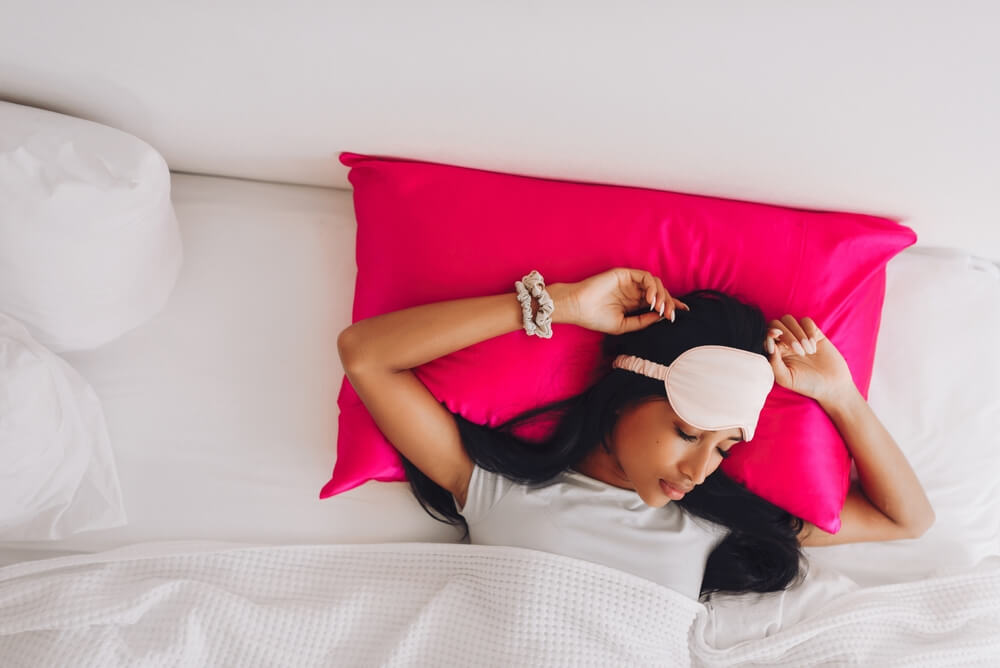 Do you currently sleep on a silk or satin pillowcase? If your answer is no, then this is one of the haircare trends that you should most certainly be following.
Wondering what a silk or satin pillowcase will do for your hair? Well, both fabrics are extremely smooth. This means that while you toss and turn at night, your hair will simply glide over the surface of your pillowcase, as opposed to slightly rougher fabrics that can cause friction and micro snags. Not only will this help to prevent breakages, but you'll also wake up to hair that looks much smoother. Bedhead could soon be a thing of the past!
Silk is also far less absorbent than most synthetic fabrics. This means that it won't zap away quite as much moisture from your locks while you snooze each night. The result will be hair that feels softer and better moisturized in the mornings. 
Plus, let's not forget that it's not just your hair that would benefit from a silk pillowcase – your skin will thank you for it too! Not only will the lack of friction help to prevent creases on your face each morning (with those creases eventually turning into static wrinkles), but silk won't absorb your skincare products in the same way that most synthetic materials would. This will make your evening skincare routine all the more effective!
Eco-Friendly Packaging
The hair care industry is notorious for producing huge amounts of waste each year. Consumers are now recognizing how much their hair care products are contributing to landfills, meaning that they're starting to seek out brands that use sustainable and recyclable packaging.
At Nubi, all of our product packaging is recyclable. You'll be able to shop guilt-free, knowing that the packaging that you end up with can be safely placed into your recycling bin. 
Preventing Sun Damage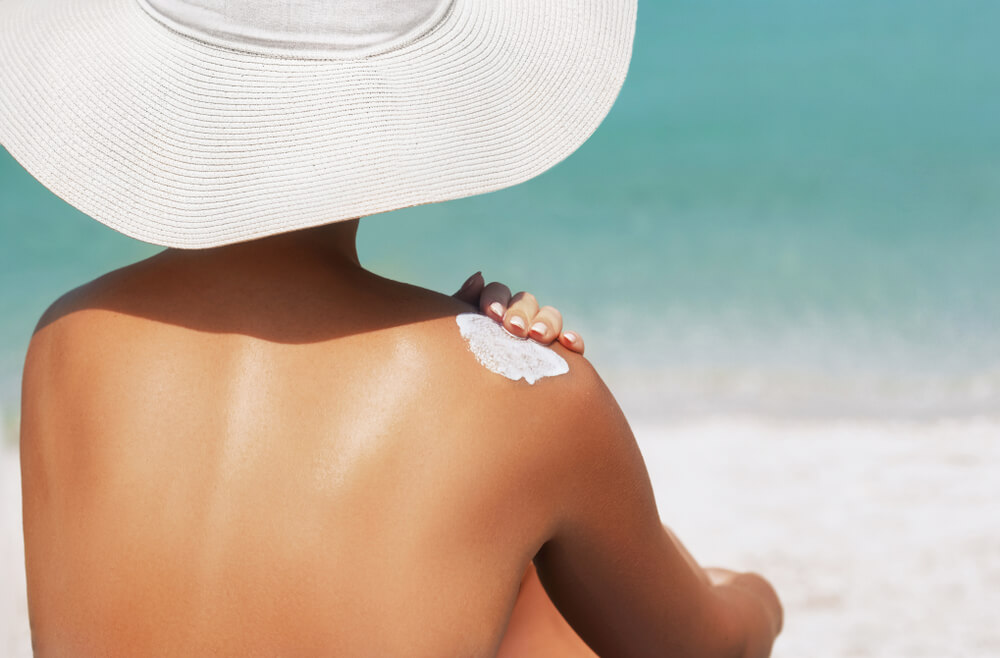 If you decide to only follow just one of these haircare trends, then make it this one; protecting your hair from sun damage. You probably already do this for your skin, yet most people don't take their hair into account when they step out into the sun.
Unfortunately, the sun's UV rays can cause some serious damage to your precious locks. From dryness and brittleness to discoloration, thinning, and frizz, the more time your unprotected hair spends in the sun, the worse your symptoms of sun damage will be. All hair types and colors are susceptible to sun damage, although those with fine or light-colored hair will experience the very worst of its effects.
So, what can you do about this? How exactly do you prevent sun damage from wreaking havoc on your strands? 
Well, one way is to invest in a sunscreen for your hair. These usually come in the form of a spray, making it easy to coat all of your strands.
Other measures that you can take include keeping your hair physically protected with a scarf or a wide-brimmed hat. Umbrellas can be helpful too, especially when the sun is particularly strong.
If you've recently been swimming, then try to wash all of the chlorine out of your hair before heading out into the sun. Chlorine can strip away the hair's natural oils, which will leave it even more vulnerable to sun damage. It can also help to tie your hair up into a high bun or keep it covered with a swimming cap before you step into the pool to prevent the chlorine from soaking into your strands in the first place.
A Thick and Full Mane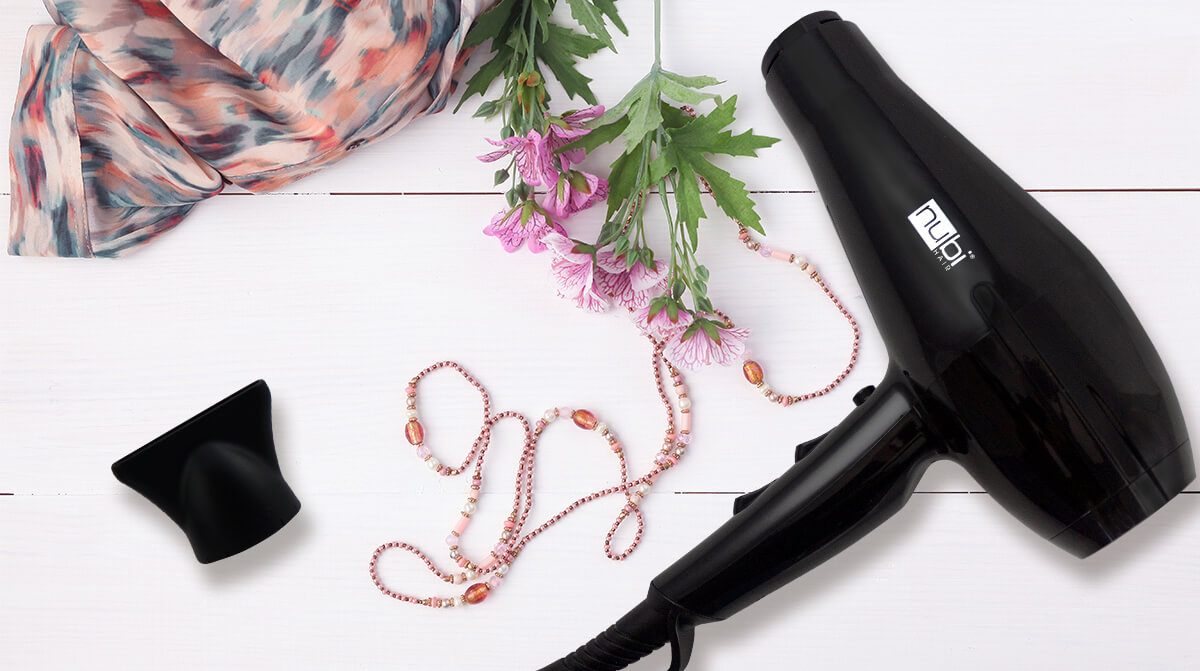 Many people experimented with their locks during the pandemic. Whether this involved trying out a few out-there dye colors or going in for a big chop, life has now changed again and people are once again focusing on re-establishing their length and volume.
Following the haircare trends that we've featured above will go a long way in helping you to achieve a mane that looks full and healthy. However, this can take a while, so if you'd like to get in on this trend in the meantime, find yourself a good blow dryer. This may seem like a simple solution, but trust us when we say that a high-quality blowout can really leave your strands looking thick and lustrous. 
Look for a blow dryer that doesn't cause dryness, static, or frizz, just like the Blow Me Away from Nubi. This model comes with adjustable speed settings and two concentrators, enabling you to quickly dry your locks without leaving them feeling parched. It also boasts three temperature settings, allowing you to practice the safer heat styling trend we discussed earlier!
Ready to Give the Haircare Trends of 2023 a Try For Yourself?
When it comes down to it, the biggest haircare trends of 2023 are all about encouraging your hair to look healthy and hydrated. Of course, there are several factors that play into this, from the hair care products that you use to the styling tools that you rely on. However, if you're able to implement a few of the haircare trends above into your routine, you'll soon start to notice a dramatic improvement in how your hair looks and feels.
Click here to shop for more bestselling haircare and styling products from Nubi.