Hair trends come and go, but one that always seems to make an appearance at the start of each spring is bouncy, spiral-like curls. Lively and energetic, spirals are the ideal way to welcome in the new season while also giving you the opportunity to refresh your look after a dull and drab winter.
While that may be the case, creating the perfect spring spirals requires a little know-how. Between the warming temperatures, increasing humidity, and stronger UV rays, it doesn't take much for those beautifully defined spirals to look frizzy and unkempt. 
Fortunately, with the right hair tools and products, styling your hair into flawless-looking spirals becomes so much easier. Stick with Nubi as we explain exactly what you'll need in order to do this!
A Curling Wand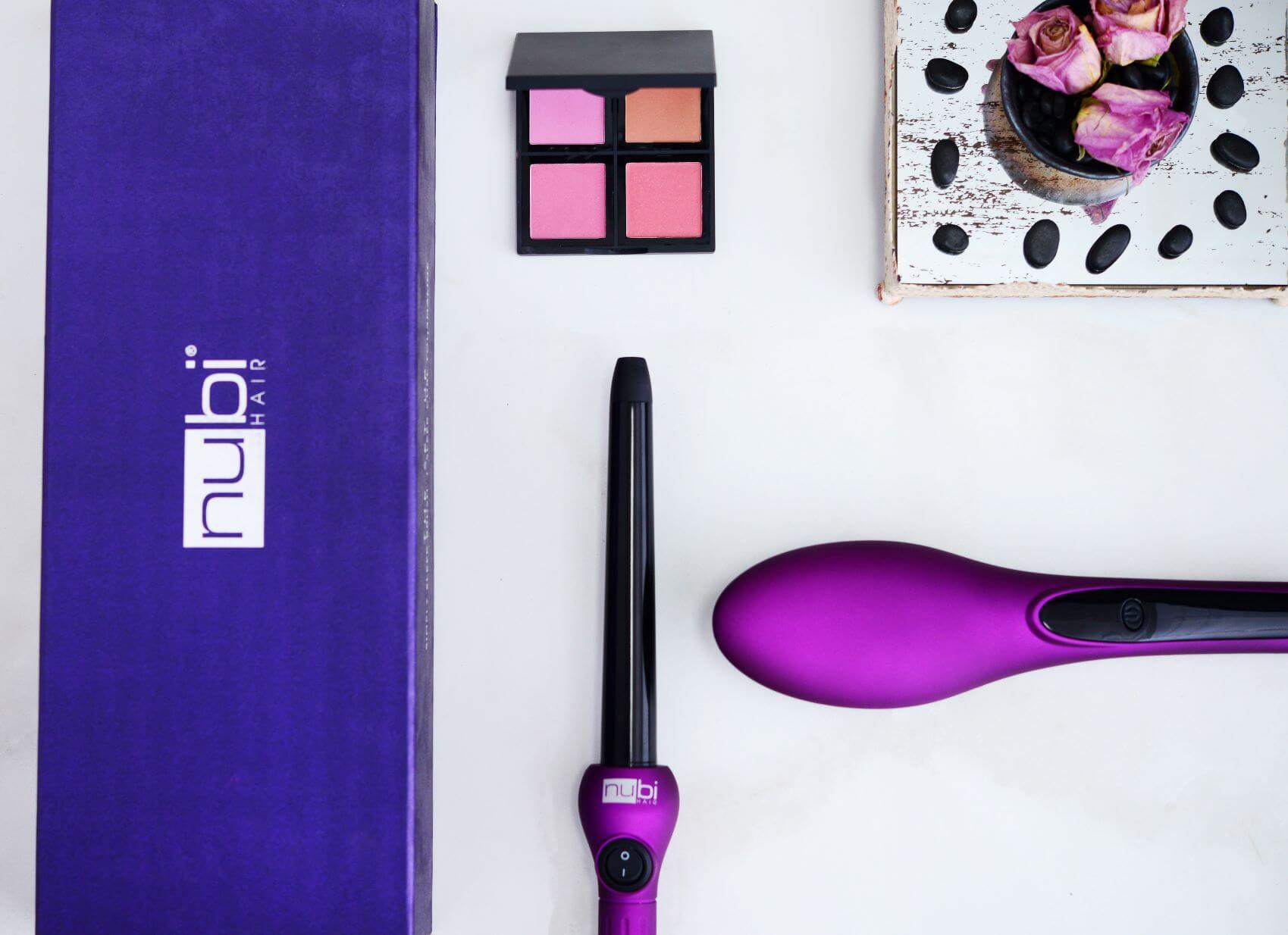 One of the most important hair tools to have in your styling arsenal is a good curling wand. These come in various sizes, but we'd recommend going for a smaller barrel. The smaller the barrel, the tighter and more defined your spirals will be. 
So, look for curling wands with a barrel no larger than 1". The Nubi Sleek Curl (which you'll find in The Set Up), with its 3/4-1" barrel, is ideal for this. Since this barrel is tapered, it gives you more flexibility in terms of the size of the spirals that you create. Curl your hair at the base of the barrel for 1" spirals, or wrap your hair around the top for 3/4" curls. 
How to Create Spirals With the Nubi Sleek Curl Curling Wand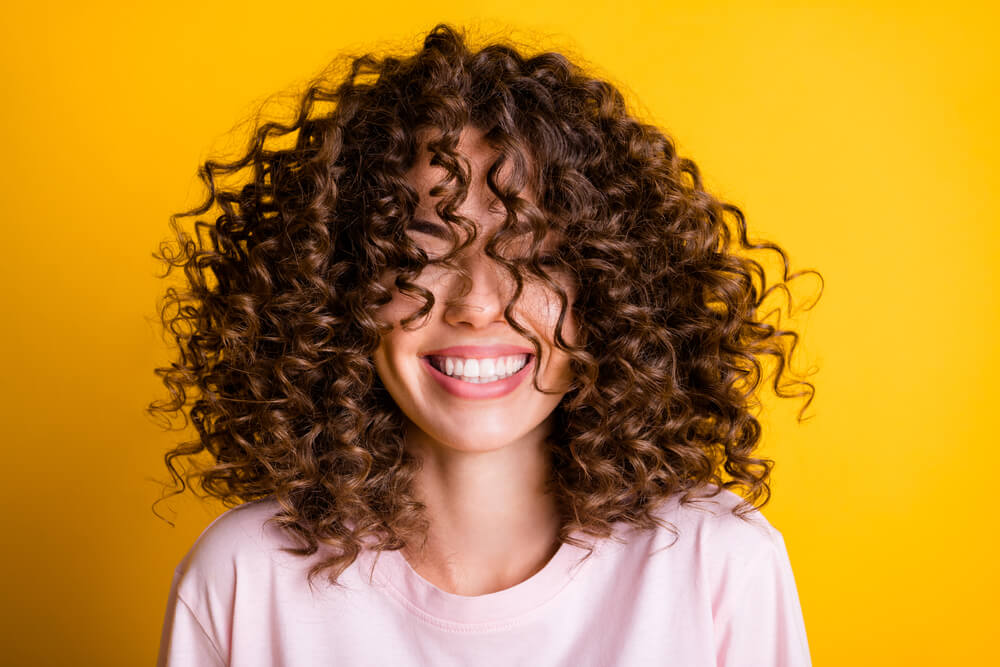 If you've never used a curling wand before, you may find it a little tricky at first. Compared to a curling iron and other curling hair tools, it can take slightly longer to master, simply because it doesn't come with a clip that clamps the hair onto the barrel. However, this also gives you more control when it comes to how you wrap your hair around the wand.
One way to ensure that the spirals you create are tight and defined is to twist each section of your hair before you wrap it around the wand. Start twisting it at the base and continue on until the entire section is twisted. Then, wrap the twisted section of hair around your curling wand. 
Hold your hair against your curling wand for a few seconds. The thicker your hair, the more heat it will need. However, too much heat can damage your strands, so some trial and error may be required at first in order to find the perfect middle ground.
Once that section of your hair has heated up, remove it from the wand and move on to the next section. Wait until you've curled all of your hair before using your fingers to gently shake your spirals out. This will give them some extra volume while also ensuring that they look more natural.
A Flat Iron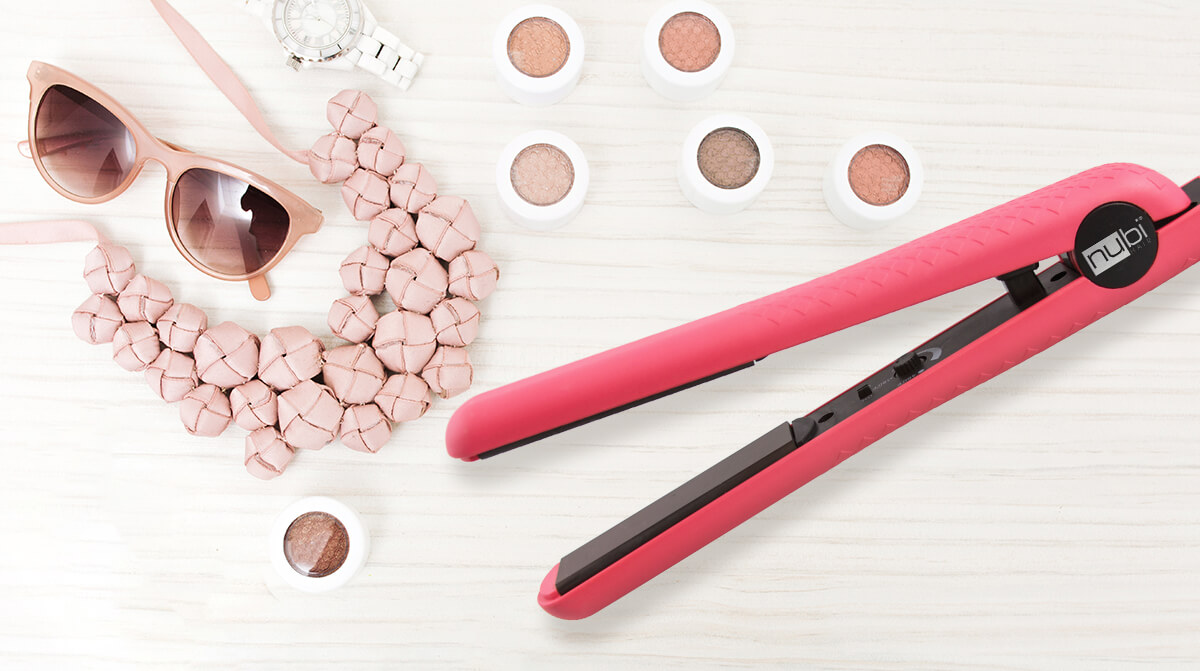 When it comes to shopping for hair tools for creating spirals in your hair, a curling wand or iron seems like the obvious choice. However, the right flat iron could also help you to accomplish your curly hair goals while also giving you a way to straighten your locks when you want something a little different. 
Just like when choosing a curling wand, the flat iron that you pick shouldn't be too large either. Big plates may speed things up when you're straightening your hair, but you'll struggle to create tight spirals with them. Ideally, you need a plate size between 1-1.25", which you'll find in Nubi's Soft N' Straight 1.25" Ceramic Pink Styler. 
Since the ends of this straightener are curved, twisting and twirling it around your locks to craft pro-quality spirals is a breeze. It comes with an adjustable temperature setting too. This way, you can work out the perfect temperature for setting curls in your hair, rather than having to deal with a tool that either doesn't get hot enough to style your hair or produces an overly high temperature that damages your hair.
How to Create Spirals With Nubi's Soft N' Straight 1.25" Ceramic Pink Styler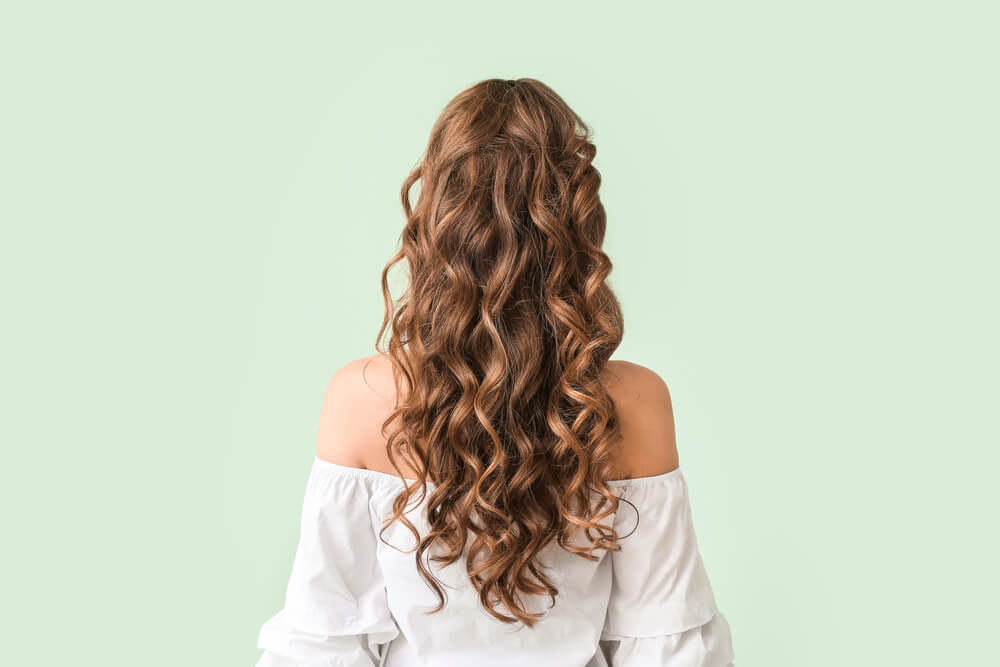 It takes a little practice to master curling your hair with a flat iron. However, once you've learned how to establish the perfect amount of tension and understand how to twist your straightener at the right angles, you'll find it so easy to create gorgeous spirals.
To start with, your hair should be dry and de-tangled. Then, section off a piece of your hair and clamp this into your straightener at the base (near the roots). Rotate your flat iron 180º, pulling it away from your face as you do so. Once you've given that section enough heat, release it from your flat iron and then repeat the process with the rest of your hair.
If you want your spirals to look quite uniform, always twist your flat iron in the same direction (away from your face). However, if you'd like to give your locks some extra texture, then alternate your curling direction. 
Once you're done, use your fingers to tease your hair along your roots to give your style some extra volume. Then, spritz on some hairspray and use your fingers to distribute this evenly through your curls. You'll only need a small amount to lock your style in place – don't go overboard with how much you apply since you don't want your soft spirals to end up feeling crunchy!
A Blow Dryer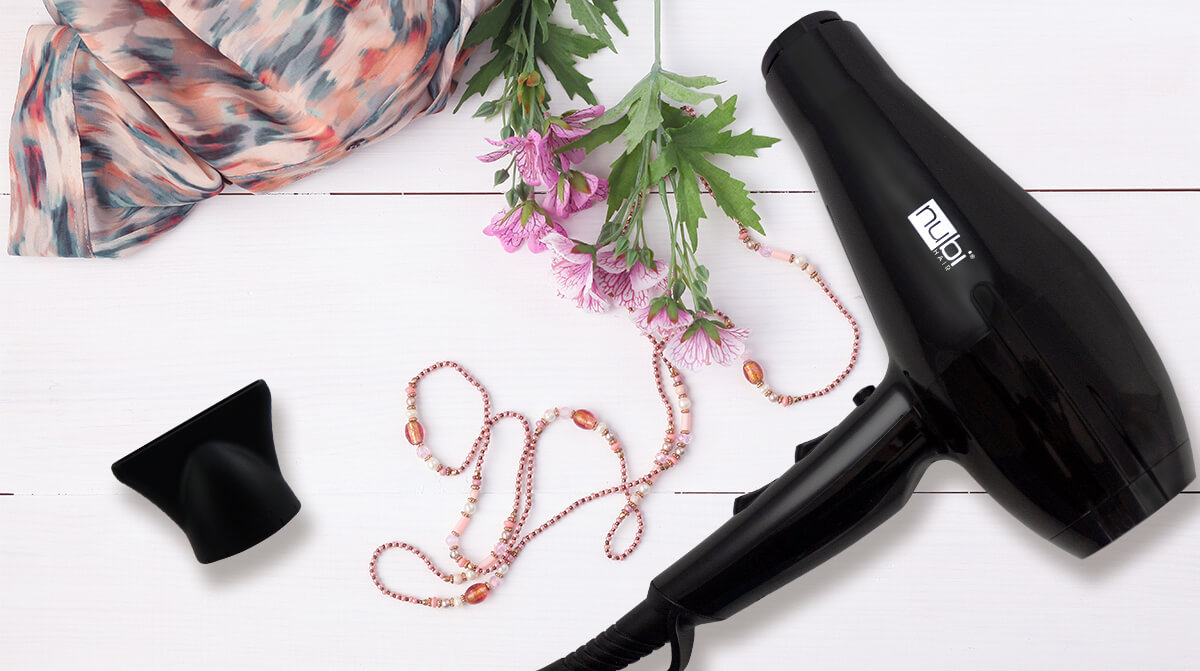 It's difficult to achieve tight and springy spirals with a blow dryer, but large and bouncy curls? Easy. 
To start with, you'll need a good hair dryer, just like Nubi's Blow Me Away Hair Dryer. A concentrator nozzle is essential for defined curls, and this model provides two of them. This enables you to properly focus the airflow, giving you the targeted drying technique that you need for professional-looking curls.
Since this model has three temperature settings, it's perfect for all hair types. It comes with a cool shot button too, which is ideal for setting your hairstyle in place after it has been dried.
How to Create Spiral Curls With Nubi's Blow Me Away Hair Dryer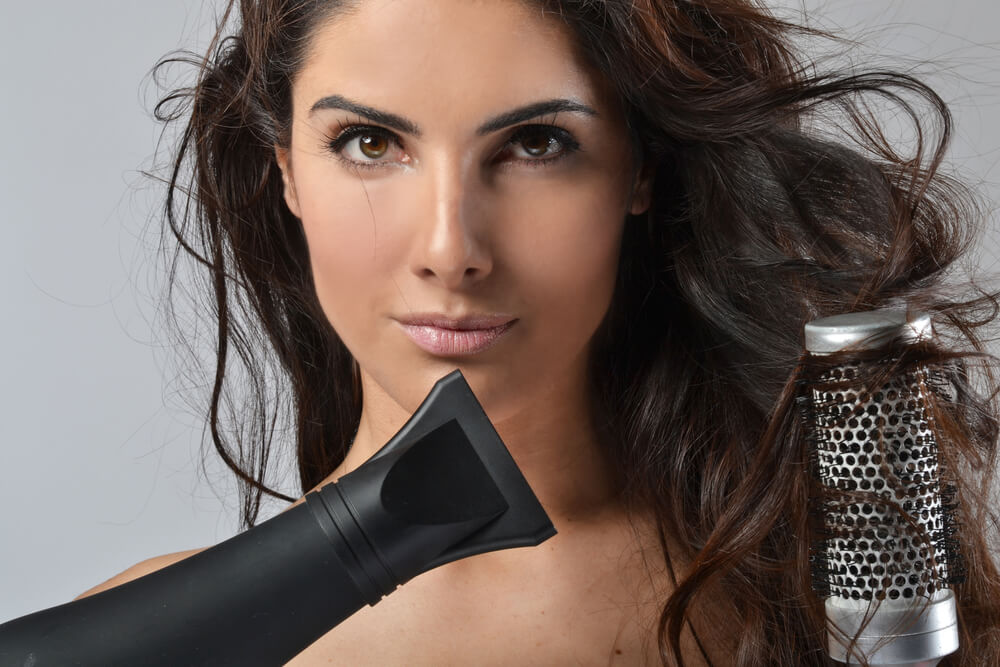 Begin by rough drying your hair. You need it to be partly dry, rather than soaking wet, before you begin styling.
Then, section off a small portion of your hair. The smaller the sections you work with, the tighter and more defined your curls will be.
You'll now need a round brush. Again, the smaller the brush, the smaller your curls. However, don't forget that while a small brush combined with small hair sections will give you good spirals, it's going to be quite a time-consuming process!
Twist your hair around your round brush. Hold it vertically and twist it away from your head, moving from the front to the back. Direct your hair dryer over your hair as you do so, holding it there for a few extra seconds at the end to really set each curl. Finish off with a blast of cool air using the cool shot function. Then, release your hair and repeat the process with the next section. 
Once you're done, and ideally while your hair is still warm, use your fingers to shape your spirals. Then, give your head a shake to tousle up your locks, before spritzing over some hairspray. Our go-to spray is the Nubi Hair Styling Spray. It boasts an extra strong formula that will keep your spirals held firmly in place for several hours.
Extra Tips for Creating the Perfect Springtime Spirals
Whether you've chosen to use just one of the hair tools featured above or you want to experiment with all three, here are some extra tips to keep in mind when creating spirals in the spring:
Keep Your Hair Conditioned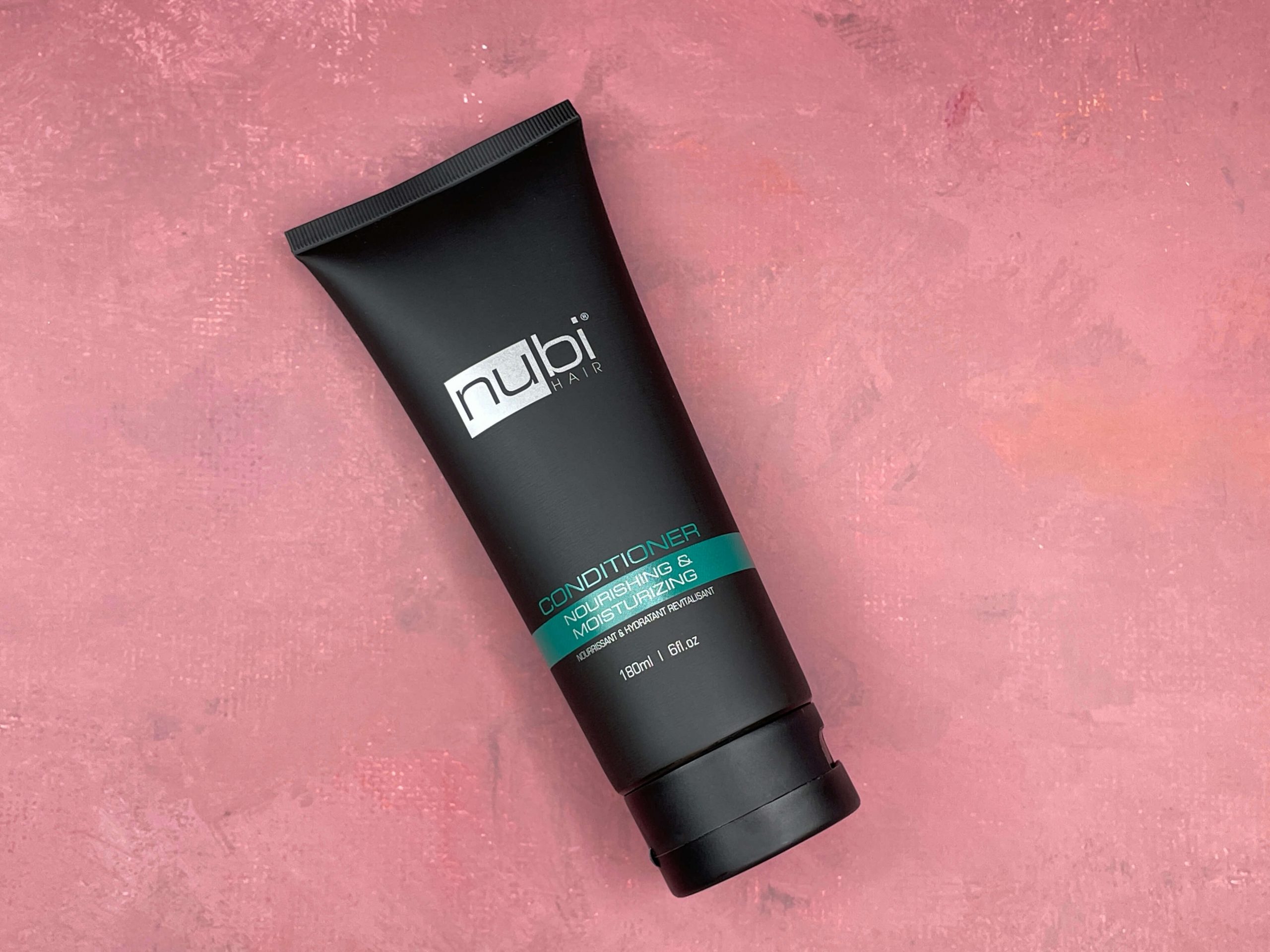 As mentioned earlier, warmer temperatures and increased humidity are the norms in the spring. While you may be enjoying the balmy weather, it can spell trouble for your hair, usually in the form of frizz. 
One of the best ways to keep your hair looking smooth and frizz-free is to use a conditioner that has been enriched with plant oils. These will coat the hair in a way that keeps it feeling sealed and shiny, rather than succumbing to frizz. 
Don't have a good conditioner yet? Try Nubi's Nourishing & Moisturizing Conditioner. It contains olive oil, which is one of the best plant oils for maintaining healthy-looking hair due to its high fatty acid content. 
Avoid Curling Freshly Washed Hair
While it's important to keep your hair washed and conditioned, avoid curling your hair immediately after washing it. Ideally, you should be waiting until the second, or even third, day before you attempt to curl it.
Why? Because washing your hair removes a large portion of your natural oils. When they build up in the hair and on the scalp, these oils can make the hair feel greasy. However, in small amounts, they give the hair some extra grit, enabling it to hold a curl so much more effectively.
Always Use a Heat Protectant
If you're using heated hair tools to style your hair, then a heat protectant product is vital. Even the gentlest hair tools out there will still cause small amounts of damage to your locks because a certain temperature is always going to be needed in order for that tool to actually style your hair. 
However, adding a heat protectant into the mix means that the outer layer of your hair won't come into direct contact with your heated hair tools. Instead, the heat will hit the heat protectant product that you've applied. It will still penetrate into the rest of your hair, but without burning the surface.
Heat protectant products vary, so find one that you're comfortable using. Be it a serum, a gel, an oil, or anything else, heat protectants are absolutely essential for anyone using heated hair tools.
Create the Perfect Spirals With Nubi's Heated Hair Tools
While spirals may look dramatic and complex, they're actually quite simple to create, so long as you have the right hair tools. Whether you go with a curling wand, a flat iron, or even a blow dryer, our hair tools will help to ensure that your locks always look perfectly flawless. 
Click here to shop for more bestselling hair tools and hair care products from Nubi Hair.