With summer quickly approaching, it's time to rethink your hairstyling routine. Chances are that you want to spend the warmer months enjoying the sunshine without worrying about your hair, and the right hair tools will allow you to do just that. 
Whether you want to rock textured beachy waves or you'd prefer to keep things straight and sleek, these are the Nubi hair tools that you'll need to pull off all of the hottest summer-worthy styles.
The Blow Me Away Blow Dryer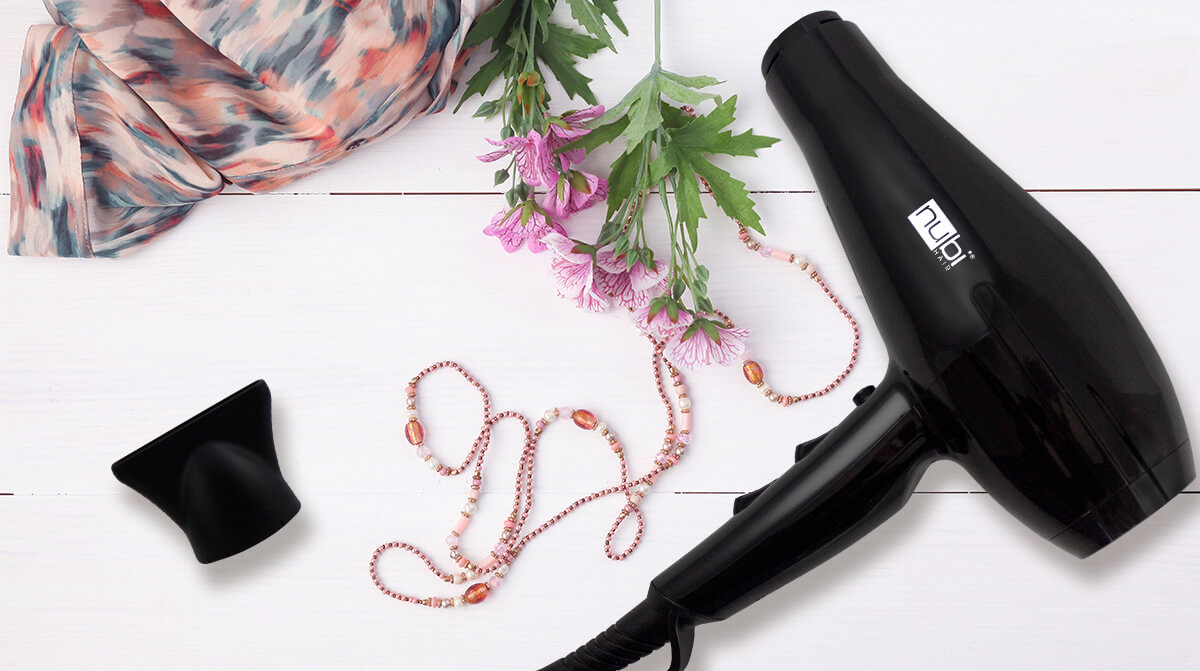 Let's start with a basic; the Nubi Blow Me Away Blow Dryer. Depending on the hairstyles that you're hoping to create, a good blow dryer may be all that you need.
With its numerous features, this top-of-the-line model really stands out from the crowd. It boasts three different temperature settings, making it ideal for all hair types. Those with fine or thin hair should opt for a slightly cooler temperature so as not to fry their strands. On the other hand, thick, coarse, or extremely curly hair would be better suited to a higher temperature. This will work more efficiently at setting your style while also ensuring that it doesn't take you hours to dry your hair!
The two speed settings help with this too, as does the cool shot function. This enables you to blast cold air onto your hair, which helps to set a style while smoothing frizz.
Speaking of frizz, this is a very common issue during the summer months. Due to the extra humidity in the air, hair cuticles swell up, resulting in a frizzy and rough finish. The Blow Me Away blow dryer helps to counter this with its two interchangeable concentrators. 
Using the Blow Me Away Blow Dryer to Reduce Summertime Frizz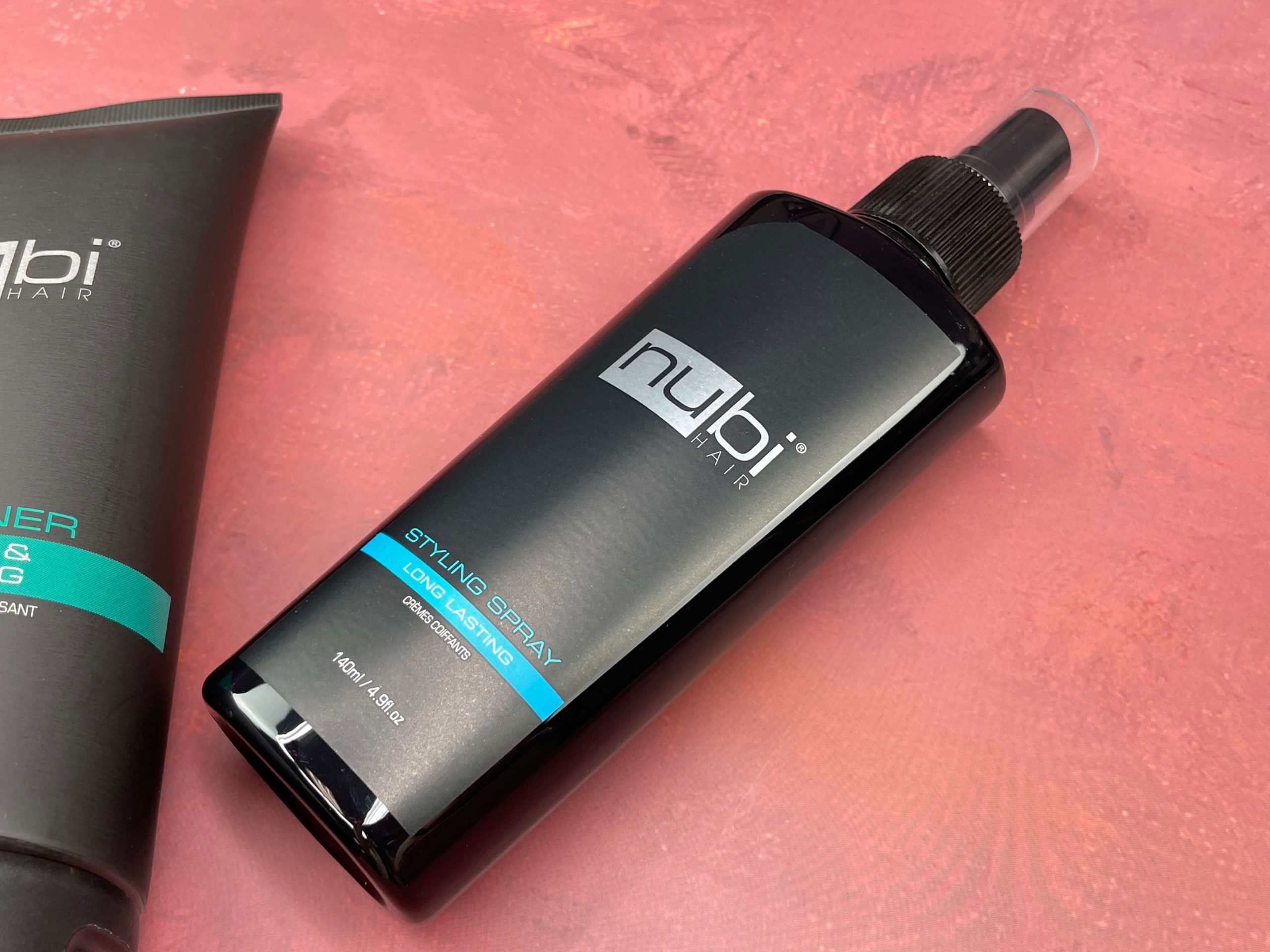 The purpose of the included concentrators, which are also referred to as diffusers, is to focus the air flow of your blow dryer. This gives you more control over the style that you're creating. It also helps to add volume to the hair while reducing overall drying time.
To start with, flip your hair upside down and focus your blow dryer on your roots. This area takes the longest time to dry, which is why it's helpful to start here. 
Then, work your way through the rest of your hair in sections. If you're hoping to achieve a highly textured look, gently scrunch your hair up to your head while you're blow drying. Point your diffuser downwards as this will help to smooth your hair cuticles and prevent frizz. It can also help to move your head in different angles while you're working to give your finished style more movement. 
Once you're done, give your hair a spritz with a good styling spray. This will help to lock your style in place, ensuring that it lasts all day!
The Simply Sleek Brush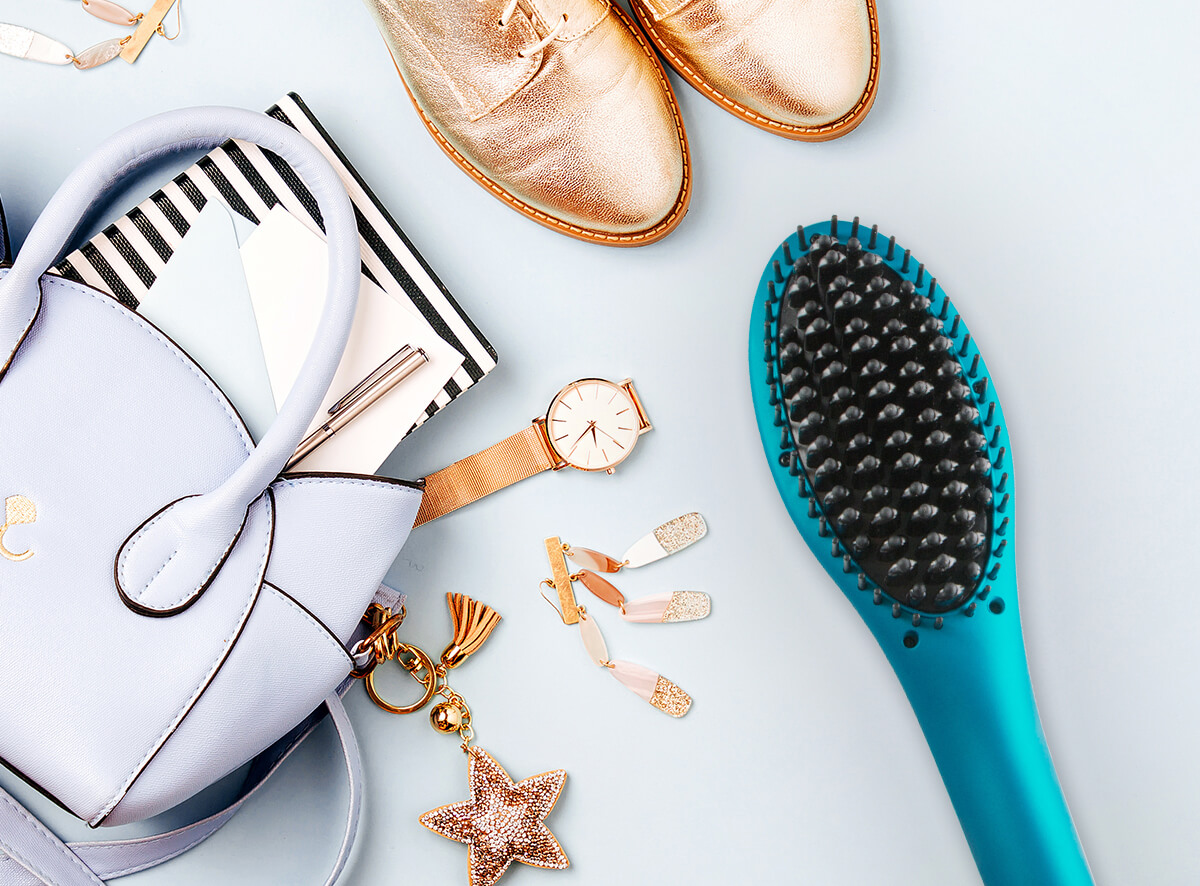 Here's another one of our hair tools that's perfect for battling summertime frizz and flyaways; the Nubi Simply Sleek Brush. It's essentially a flat iron alternative. You'll be able to straighten your hair as you brush it, which can often be much faster and more convenient than using a regular hair straightener.
Just like many of the straightening hair tools out there, this one boasts a ceramic surface. Ceramic is famed for being the gentlest heat styling material due to how it evenly distributes heat, rather than creating hot spots. The bristles that sit atop the ceramic surface are firm and well-structured, which makes the styling process much easier, no matter your hair type.
There are five adjustable temperatures to choose from, which, again, makes this tool well-suited to every hair type and texture. It gives you so much more versatility when styling your hair while also allowing you to prevent the appearance of heat damage.
However, what makes this tool a particularly impressive summertime game-changer is its negative ion and infrared heat technology. These features help to seal the hair cuticles as you style your locks. This results in a much smoother, sleeker, and frizz-free finish.
How to Use the Simply Sleek Brush
If you've never used a straightening brush before, you may be a little mystified at first. However, we promise that this is one of the easiest heated hair tools out there to master!
To start with, make sure that your hair is dry. Using the Simply Sleek Brush on wet or damp locks will only lead to heat damage. It would also be a good idea to apply a heat protection product of some sort, be it a spray, a serum, or anything else.
Then, divide your hair into sections and turn your Simply Sleek Brush on. Start with a lower temperature to minimize damage – you can always increase this if it's not working well for you. 
Once your brush heats up, simply run it through each section of your hair. Move it slowly but steadily, going from root to tip in a single motion. Holding your brush facing inwards will give you a sleeker style, whereas holding it facing outwards will enhance volume. So, pick whichever works best for the style that you're trying to create.
After working through each section of your hair, set your style with a spray or a hair serum. This way, your straight locks should remain in place until the next time you wash your hair.
The Set Up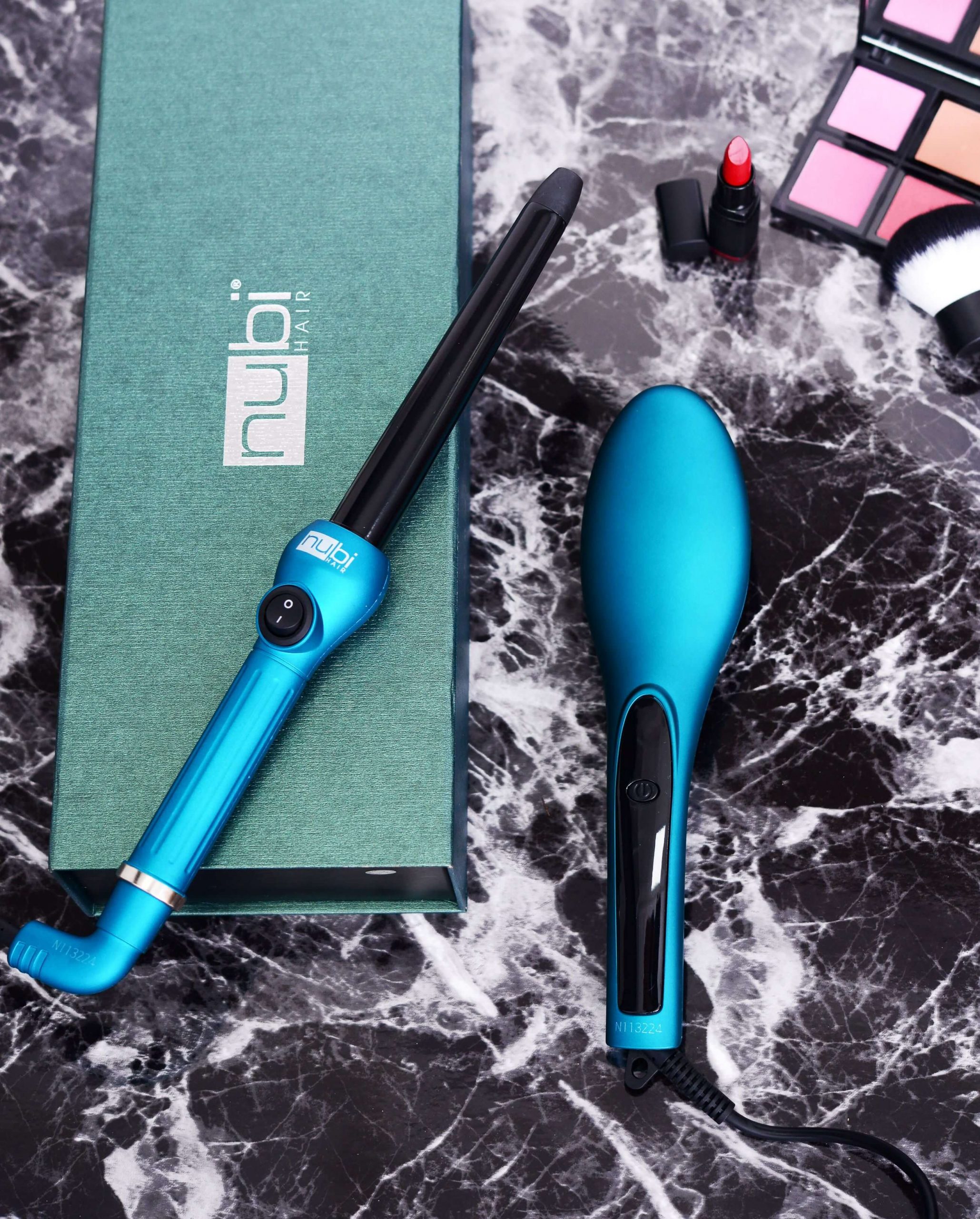 Beachy waves are always a popular summer hairstyle. While some people are lucky enough to naturally sport textured waves, most people need to use hair tools of some sort to create them, and curling wands tend to be at the top of the list.
That said, if you like to mix things up and experiment with different styles, then The Set Up would be perfect for you. It comes with the Simply Sleek Brush that we've featured above, as well as our Sleek Curl clip-less curling wand.
Clip-less wands are always the best choice for beachy waves. While curling irons that have a clip may be easier to use at first, it's worth mastering a technique for a curling wand because the resulting look is always more natural and relaxed, which is exactly what you want when creating beachy waves.
This curling wand has a tapered 3/4″-1″ barrel. This gives you flexibility when it comes to the size of the curl that you want to create. However, for beachy waves, you'll likely use the entirety of the barrel to give your hair some extra texture with different wave sizes. 
Using the Sleek Curl to Create Beachy Waves
Ready to create some beautiful beachy waves?
Start by applying a volumizing product to damp hair. Then, either leave it to air dry or use a blow dryer to speed the process up.
Next, section off a one-inch piece of your hair. Bigger sections will give you looser waves while smaller sections will result in tighter curls. 
Wrap the section of hair around your curling wand, leaving out the ends. You may need to practice this a few times as it can be a little tricky to do at first when the wand doesn't have a clip to clamp your hair in place. 
Leave your hair held against the barrel for a few seconds, until it feels hot. Then, stretch the section of hair out and release it from the wand to produce a gorgeous wave.
Repeat these steps throughout your hair. However, when you get to the front of your head, make sure that you're wrapping your strands away from your face. This will give your locks some extra movement. 
Once you're done, apply a texturizing spray to the mid-lengths and ends of your hair before using your fingers to lightly tousle your waves. Avoid brushing your hair at this stage – this will only end up flattening your newly created waves.
The Soft N' Straight 1.25" Ceramic Purple Styler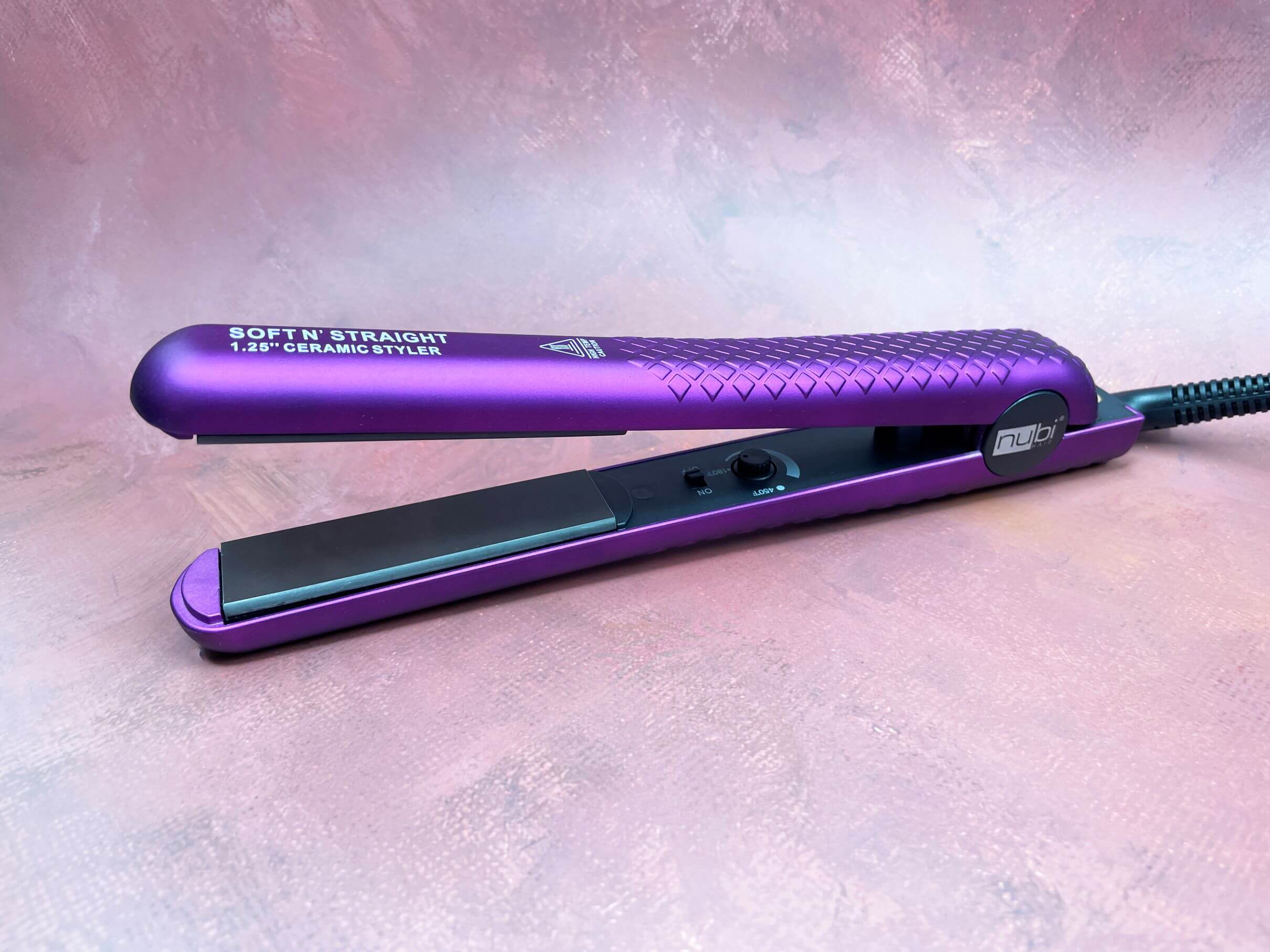 If you're looking to step away from traditional summertime curls and waves, then a hair straightener is what you need. Our Soft N' Straight 1.25" Ceramic Purple Styler is one of the best straightening hair tools out there, for a few reasons. 
Firstly, just like all of our other hair tools, this one boasts an adjustable temperature control. It also comes with ceramic floating plates, which makes the flat iron so much more versatile. Rather than being limited to straight styles, you'll also be able to use this tool to curl and flip your locks too.
It has been designed with negative ion technology as well. This will keep your hair looking smooth and soft – you won't have to worry about frizz and flyaways!
Its vivid purple satin coating is also a huge draw. The satin makes the flat iron feel comfortable when it's being held, while the purple will look stunning on every dresser! 
Using the Soft N' Straight 1.25" Ceramic Purple Styler
Just like when using any of our heated hair tools, make sure that your hair is dry before you start to straighten it. If it even slightly sizzles when you touch the flat iron to your strands, then this means that moisture is still present on the surface, so you'll need to dry it a little more. If you don't, you'll be left with a head of frizz once you're done styling.
Then, turn your straightener on and set it to a lower temperature. As we mentioned above, you can always crank things up later on if you need to.
Section off some of your hair and hold it taut. Run your straightener over this section, making sure that your other hand is maintaining tension. This is key if you want a smooth finish. It will also help to cut back on the number of times you need to straighten each section of your hair. Doing this too much can damage your locks. So, try to limit yourself to two or three passes, but make sure that your hair has cooled down before running your straightener over the same section again.
Repeat this process with the rest of your hair. Then, once it has cooled down, smooth your style in place with a lightweight hair serum.
Browse the Nubi Online Shop for the Best Summertime Hair Tools
There are a few key points to consider when searching for hair tools for the summer months. Firstly, you need to pick a tool that can create your favorite summer styles, whether this may be waves, straight locks, or anything else. The more versatile the tool is, the better. Then, make sure that your chosen hair tools are equipped with the necessary technology to help you beat summertime frizz, such as negative ion technology or infrared heat technology, so that your locks look perfectly flawless throughout the warmer season.
Click here to browse Nubi's full range of bestselling hair tools.