Planning a big night out? While you probably already have a go-to pre-party beauty routine, there's always room for improvement! Whether you're heading out for a classy evening of good food and fine wine or you intend on getting wild and dancing the night away, here are Nubi's ten favorite fun beauty tips to help you look your very best.
1. Prep Your Skin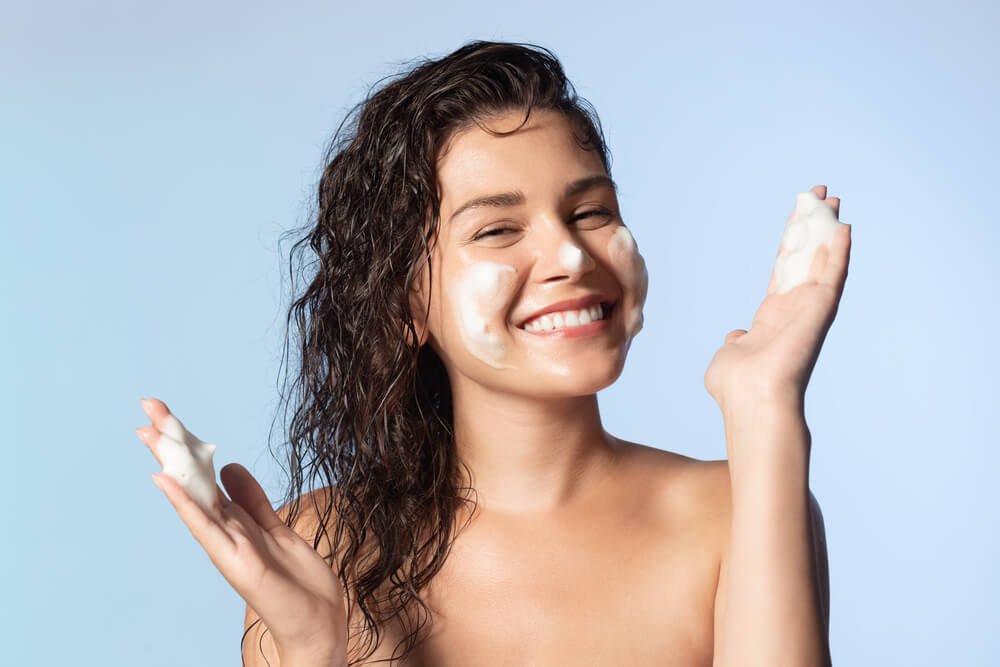 Whether you plan on wearing makeup or you prefer to rock a natural bare face, prepping your skin is always essential. This will give your complexion a bright and radiant glow for makeup-free looks while also providing a smooth base onto which any makeup you do apply will glide right on.
So, how should you prep your skin?
It all begins with a good cleanse. Use a cleanser that will remove impurities without stripping your skin dry, such as the Nubi Foaming Cleanser.
Follow your cleanser up with a hydrating toner. Even if a toner isn't a product that you use regularly, it's a great way to give your complexion a boost before a night out. The Nubi Purifying Toner, which is infused with hyaluronic acid and niacinamide, will do this beautifully.
Finally, finish up with a moisturizer. If you're going to be layering makeup over the top, then choose a lightweight formula. It may be evening, but most night creams will be too thick for this, so opt for a daytime moisturizer instead, such as Nubi's Facial Day Moisturizer. The humectants in this blend will give your skin a plump and supple look without leaving it feeling greasy. This formula can even double up as a primer, doing away with the need for an extra product in your makeup regimen.
2. Show Your Body Some Love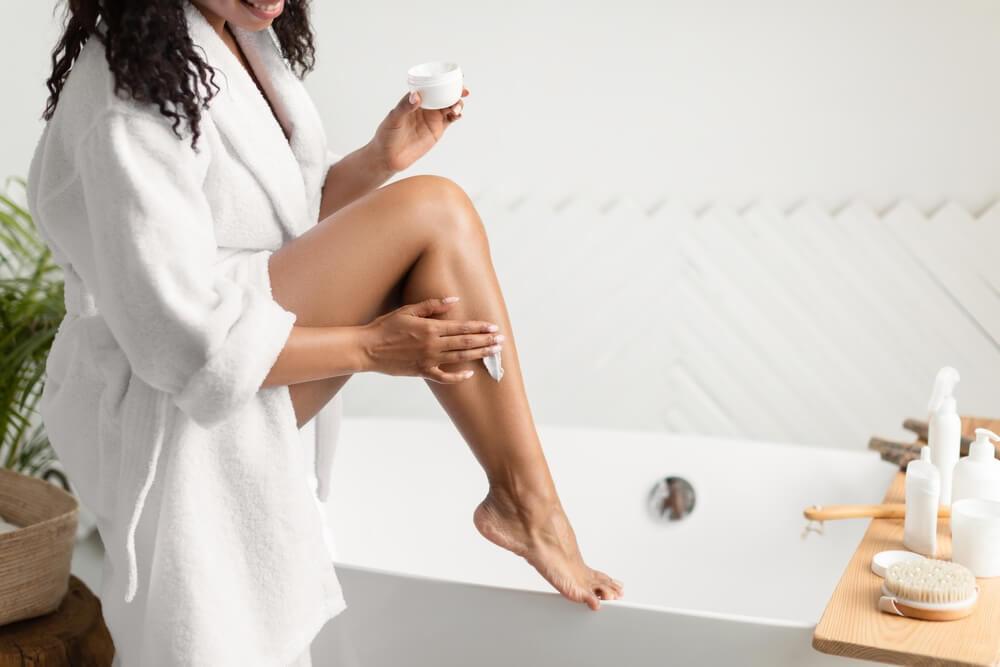 If the outfit that you plan on wearing shows some skin, then it's not just your face that needs to be prepped for your big night out – the skin on your body deserves some love too! This is one of the best beauty tips for ensuring that your skin looks soft and luminescent from head to toe.
Start your body prep with a dry brushing session. This is an ancient technique that involves massaging your body with a special brush. Not only does this remove dead skin cells to leave your body feeling smoother, but it also boosts circulation to give your skin a glow.
Once you're done dry brushing, step into the shower and give your body a cleanse. Then, apply an exfoliant, such as the Nubi Exfoliating Body Scrub. The sea salt in this scrub will buff away the appearance of roughness and dryness on your body, leaving it looking polished and toned.
If you need to shave, then do this after exfoliating. This helps to prevent ingrown hairs while giving you a much cleaner and smoother shave.
Once you step out of the shower, lightly pat your body down with a towel, but don't dry off completely. While your skin is still damp, apply a layer of Nubi's Deep Body Butter. It will form a seal over the surface of your skin, which will push any extra water molecules further down into your skin rather than allowing them to evaporate away. Any skin that you plan on showing that night will look soft, supple, and radiant.
3. Prep Your Hair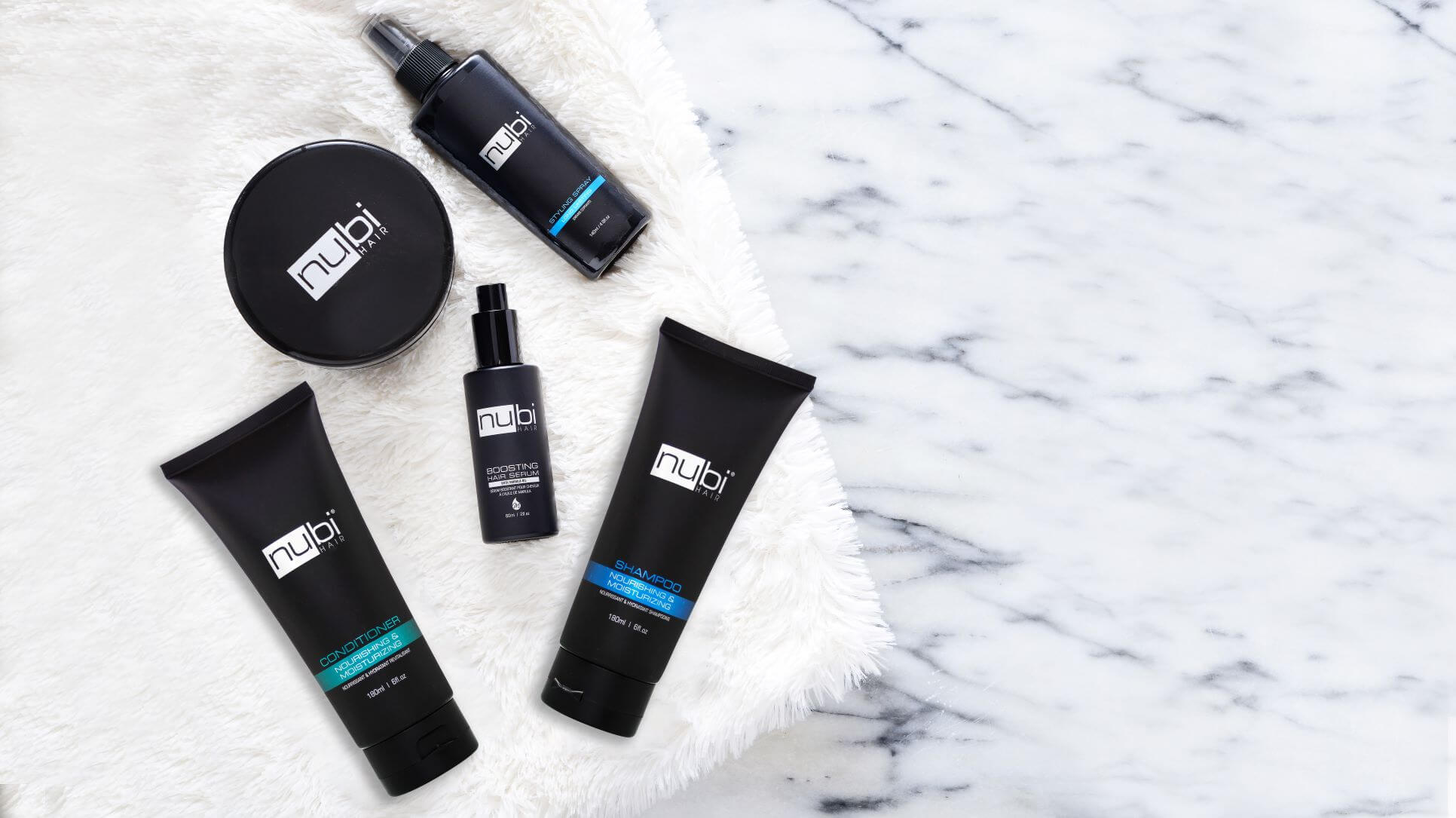 Not only should you be prepping your face and body before your night out, but you should also be giving your hair the same attention too.
Just like with your skin, hair prep begins with a cleanse. Lather up with a shampoo to clean your locks of any dirt, oil, and other impurities. 
Then, follow up with a good conditioner, such as the Nubi Nourishing & Moisturizing Conditioner. Infused with vitamins, plant oils, and proteins, this rich formula will leave your hair looking smooth, thick, and glossy. Rinse it away with cool, rather than hot, water, as this will give your locks an extra shine.
Before you start styling your hair, we'd recommend treating it to a moisturizing hair serum. Nubi's Boosting Hair Serum, which you'll find in our Styling Set, is infused with Marula oil, aloe vera leaf extract, and vitamin E. Together, these ingredients will leave your hair feeling strengthened and protected, which is exactly what you need if you plan on doing some heat styling.
4. Invest in a Pro-Quality Hair Styling Tool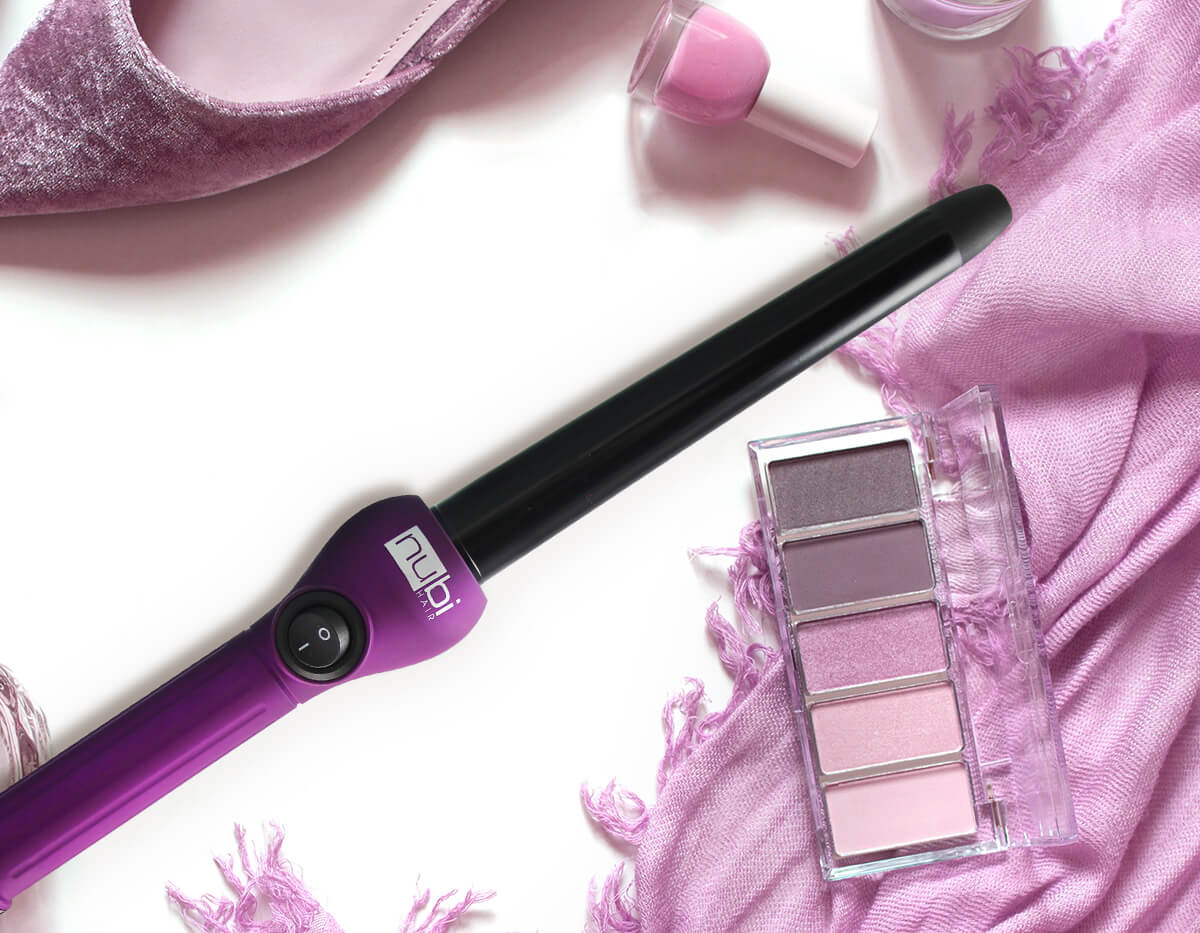 Hair styling is always so much easier when you have a quality styling tool to turn to. Not to mention, a good heated styling tool will give your locks a more professional finish without leaving your hair feeling damaged in the long run.
If you don't already have a styling tool that you can count on, it's time to invest in one. Which you choose depends on the styles that you want to create.
A hair straightener is one of the most multi-functional tools that you could pick. It can be used to create sleek, straight locks, but pick one with rounded ends, such as Nubi's Soft N' Straight Ceramic Purple Styler, and you'll be able to curl your hair with it too. This flat iron also boasts an adjustable temperature control, making it ideal for all hair types.
If you'd prefer something that's even more versatile, check out The Set Up from Nubi. This styling duo consists of our Simply Sleek Brush, which allows you to straighten your locks by brushing them. It's accompanied by our Sleek Curl curling wand. Boasting a clip-less design to make styling a breeze, this lightweight device can be used to create everything from beachy waves to voluminous curls.
5. Always Set Your Hair With a Spray
Whether you go all out with a complex hairstyle or you decide to keep things simple, chances are that you want your look to last the night. For this, you'll need a setting spray.
One of our favorite formulas is the Nubi Styling Spray. It offers an extra strong hold that will lock your look into place, no matter what you may spend the night doing.
It also happens to be very easy to use. Once you've perfected your style, simply spritz the spray evenly over dry hair. A light layer is all you need for simple hairstyles, whereas intricate updos would benefit from a few coatings. 
6. Get Creative With Your Makeup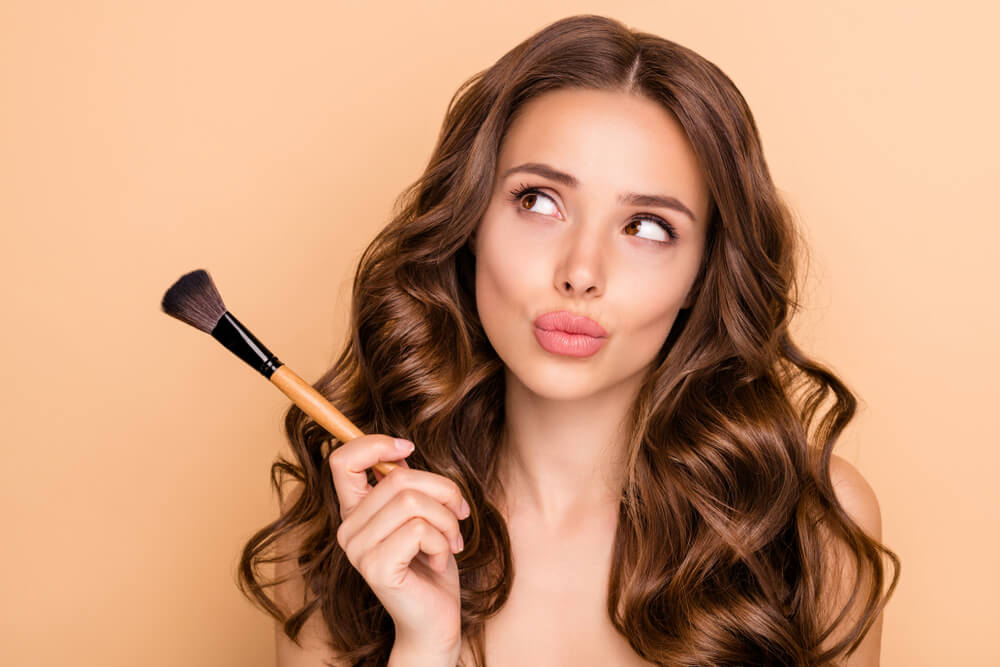 A night out is always a great opportunity to have fun with your makeup. If you tend to fall into a rut when it comes to applying makeup, make an effort to get more creative for your next night out.
How? We'd recommend picking one or two of your favorite features and then using makeup to accentuate and define them.
For example, if you want your eyes to stand out, rich or sparkly eyeshadows will always help with this. Pick shades that complement both your eye color and your skin tone. Pairing a dramatic eyeshadow with a few lashings of mascara, or even some false eyelashes, will enhance your eyes even more.
Alternatively, for the perfect pout, go all out with your lip color instead. A deep jewel tone on your lips, paired with a matching lip liner, will ensure that your pout steals the show.
7. Give Your Makeup Time to Settle
Have you ever noticed that your makeup seems to look much more natural after you've been wearing it for an hour or so? There's a reason for this…
When you first apply your makeup, it simply sits on the surface of your skin. However, after about 10 minutes, it starts to mix with your skin's natural oils. It almost seems to mesh with your skin, giving it a more natural look.
So, rather than rushing out of the door as soon as you've perfected your makeup, try to apply your makeup a little earlier in the evening. Give it a couple of hours to settle before setting off for your night out and you'll look so much more radiant in all of your photos.
8. A Quick Facial Massage Will Give You a Glow
Don't like using much makeup but still want your skin to look lit from within? One of our top beauty tips for achieving this is to give your face a quick massage. 
Facial massages offer up a number of different benefits. Not only do they boost circulation, which gives the skin a rosy glow, but they also help to reduce the appearance of fine lines and wrinkles so that the face looks younger. They can also effectively de-puff the complexion – you may not need quite as much concealer if you give yourself a facial massage first!
9. Indulge in Some Aromatherapy While Getting Ready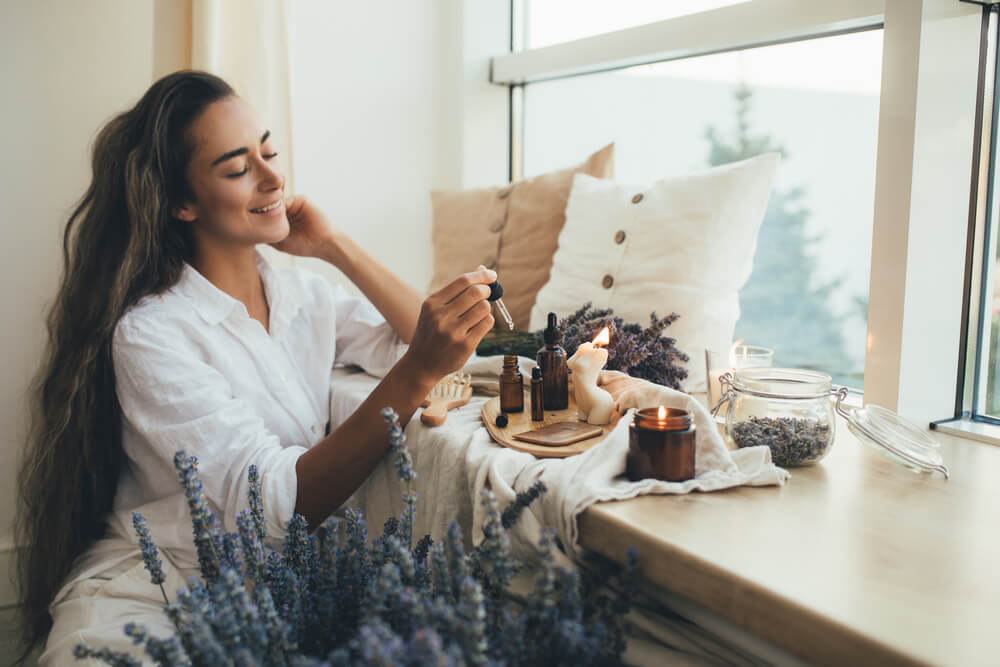 Are you feeling a little nervous or on edge about your next night out? Beauty tips usually focus on the appearance, but this one is all about your mental health.
An effective way to calm yourself down before a night out is to indulge in some aromatherapy. Do this while you're getting ready for the evening and your mind will be feeling stable and balanced when you head out the door.
Aromatherapy doesn't need to be complicated. Set up an essential oil diffuser near where you'll be getting ready, or light a couple of aromatherapy candles. Some of the most calming scents out there include lavender, lemongrass, jasmine, and rose. 
Pair your aromatherapy with some music to lighten the mood and you'll soon be feeling stress-free and ready to enjoy your night. 
10. Be Prepared to Touch Up On-the-Go
You never know when your skin and face may need a little touch-up while you're out and about. Whether due to an unexpected shower of rain messing with your hair or excess humidity causing your makeup to smudge, one of our top beauty tips is to store a few products in your handbag so that you can quickly fix any problems on the go.
Of course, nobody wants to be lugging a heavy bag full of beauty products around, so stick to the essentials. These essentials will vary depending on your look, but we always make sure that we carry a foldable hairbrush, a lipstick, and a hand cream everywhere we go.
Follow Our Beauty Tips to Look Your Very Best
When you look good, you feel good, and that confidence will make you glow even brighter than any beauty product can. So, keep our beauty tips in mind the next time you're preparing for a big night out and you're guaranteed to look and feel your very best.
Click here to check out more of Nubi's bestselling beauty products.