Owning way too many heat-styling tools can be a hassle.
First, you have to make sure there's space for every type of curler or flat iron you own in one or two drawers. The wires are a nightmare if you have one too many tools cramped in a tiny space. Yikes!
Next, you have to invest more money to buy those tools. You might spend a few hundred on a flat iron. And then another hundred for a curling wand. And then even more money on a crimping wand. It just never stops until you realize you've burned a hole in your pocket.
So, it might be smarter to own just a few tools that can do multiple things. A blow-dryer, for example, can dry your hair quickly while straightening it if you use a brush. Another hot tool that has multiple benefits? Your everyday flat iron.
A flat iron isn't just for straightening frizzy hair that needs to be tamed for a professional look. It can also be for flat, pin-straight locks that need extra volume and texture for more romantic hairstyles. You heard that right — a flat iron can serve as both hair curler & straightener.
But what is the best flat iron to use as both a hair curler & straightener? Read on – Nubi Hair is about to tell you!
Yes, You Can Curl Your Hair With a Flat Iron!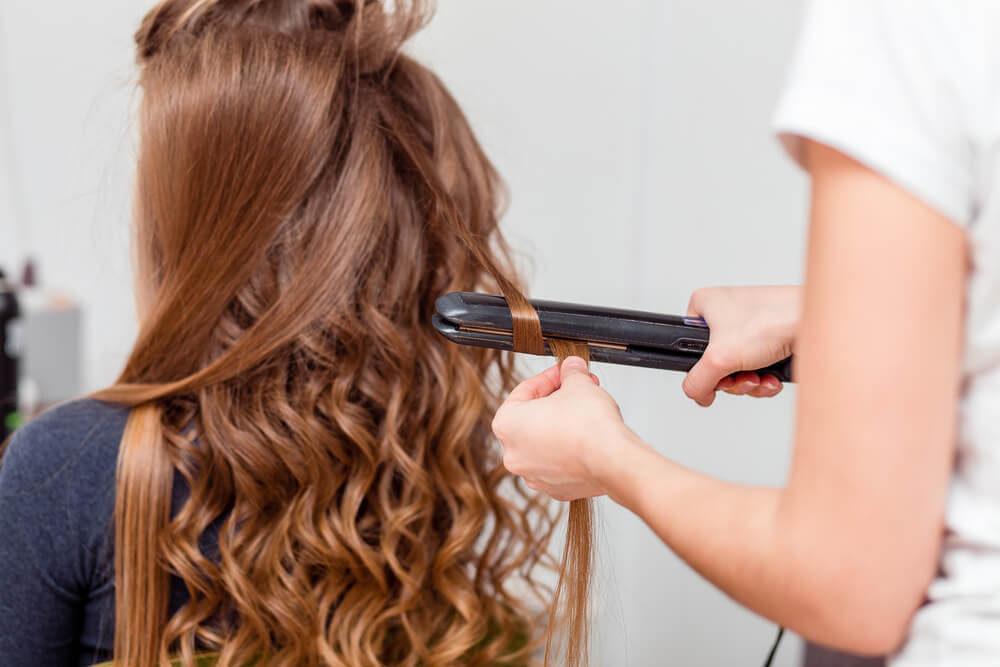 We're sure we don't need to tell you what a flat iron does. But for hair styling newbies, a flat iron uses high temperatures to heat up and dehydrate your hair, altering its texture temporarily. This leaves your hair straighter and smoother until your next wash.
But that's not the only way you can use your straightener. Here's a little secret — if you buy the right type of flat iron, you can use it as both a hair curler & straightener. It can be a bit difficult to master the technique, but a flat iron is an awesome way to get those perfect, Goldilocks-like ringlets you've always dreamed of.
Why go for curly, wavy hair, you ask? Well, studies have shown that wavy hair is perceived as more attractive and more mature than plain, pin-straight hair. So, why wouldn't you want your flat iron to go both ways and give you curly or sleek hair?
Not all Flat Irons are Created Equal…
But you can't just grab a random flat iron and expect it to do well as both a hair curler & straightener. There's a specific design that will work for that.
You want to keep your eyes peeled for a flat iron that has rounded edges. That way, when you twist your hair around the flat iron, you get perfectly rounded curls.
A flat iron with flat, almost square-shaped edges won't do a good job of curling your hair. The angular edges will create little bends and blips in your otherwise smooth and spiral-like curl. It can also be more challenging to get a smooth, even glide going down your locks if your flat iron is shaped like this.
For example, the Sleek Control Royal Teal is an excellent lightweight heat styler if you want to straighten naturally curly hair to make them sleek and silky. However, it's flat and has angular edges, so it might be difficult to wrap your locks around it if you want to create luscious curls.
Aside from looking for a flat iron with rounded edges, you need to make sure the plates aren't so wide. A standard flat iron that would be good as a hair curler & straightener should be around just 1-1.5 inches wide. Any bigger than that, and you'll have a hard time making a tight, bouncy curl.
What's the Best Flat Iron to Use for Straightening and Curling?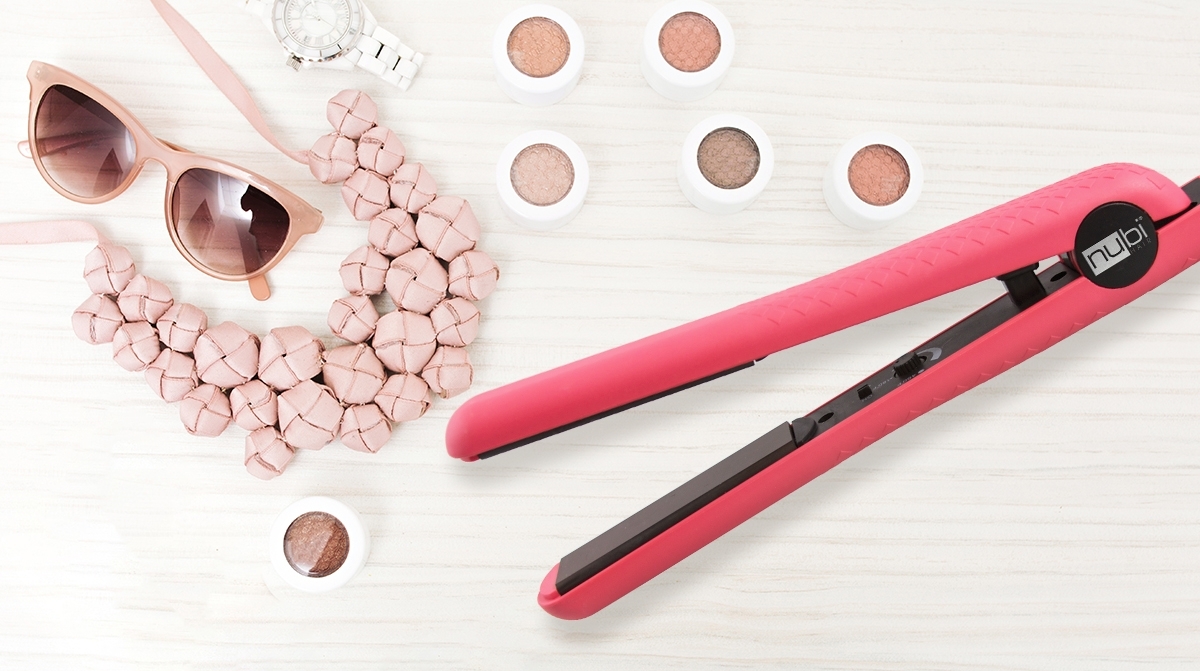 So, without further ado, allow us to introduce you to the Nubi flat iron we think is best as both a hair curler & straightener — none other than the Straight Up 1.25-Inch Ceramic Pink Straightener.
Made with ceramic plates, this straightener is amazing at leaving you with sleek, smooth hair while maintaining your hair's shine. It has 1.25-inch plates, which are awesome for styling and straightening thick hair.
But that's not the only thing it can do. It has rounded edges, just like we talked about, making it perfect for curling your long hair. And when you use this flat iron for curling, this standard plate size gives you full control over how tight or loose you want your curls to be.
Another tiny but impactful detail about this hair curler & straightener is that it has an embossed design. This can give you a firmer grip when you hold it, giving you more control when working with the device.
And while blue is a cute color, it's not the only one this model comes in. If blue isn't quite your fave, you can go for other variants, like the vibrant purple one or the exquisite blue version.
This flat iron is among our personal favorites in the Nubi hair tools collection because of its versatility as both a hair curler & straightener. That also makes it one of the best hair tools for creating intricate styles and updos!
Other Features You'll Love About This Flat Iron
The fact that this flat iron can work as both a hair curler & straightener isn't its only selling point. The team behind Nubi's hair tools has made sure that it has all the best, most innovative hair tool technologies to ensure you have a hassle-free heat-styling experience.
Here are just some of this straightener's other features that we're sure you'll love:
Floating plate technology: This allows the iron's ceramic plates to flex and flow depending on how it's clamped down on your hair. As you style your locks, the plates move and adjust to ensure that they hug your hair properly, giving you the smoothest, easiest styling experience ever.
Snag–free swivel cord: Everybody knows how much of a hassle it is when your wires and cords get tangled up around themselves, right? With a swivel cord that turns 360 degrees, this will never happen to you while you style your hair. This is a huge help, especially when you're twisting and turning your flat iron to create pretty curls and waves.
Infrared heat: This iron emits infrared heat, which is a lot safer for your hair. This is awesome for keeping your hair shinier, more hydrated, and healthier-looking overall, even if you want to heat-style every day.
Negative ion technology: Negative ions neutralize positive ions that make your hair look dry, rough, and frizzy. So, when you style your hair with this straightener, your hair will feel smoother and softer to the touch.
Why Not Add in Some Other Styling Essentials?

Get more bang for your buck when you purchase this hair curler & straightener in the Nubi Styling Set. Along with your flat iron, you get two essentials for heat-styling — a shine-boosting hair serum and hairspray to hold your hairstyle in place all day.
That way, you're all set to style your hair properly and as safely as possible, from prepping with something that can protect the appearance of your hair from heat to locking in the finishing touches when you're all done. It also makes for a fabulous gift to your mom, sister, or best friend!
How to Straighten Your Hair with a Flat Iron
Even though your flat iron is versatile enough to create many different hairstyles, it's important to master its most basic function: to give you smooth, perfect-looking straight hair. Here's the proper way to do it:
Brush your hair out to remove all the knots and tangles. You want to make sure your hair is as smooth as possible before straightening it.

Apply some heat protectant. It doesn't have to be anything fancy. It can even be something as simple as the hair serum included in the Nubi Styling Set we just mentioned.

Grab a one-inch section of hair and clamp your flat iron down the top, near your roots.

With firm (but not overly tight) resistance, run the flat iron down that lock of hair. Make sure the plates touch each other as you do this so you can get the smoothest, straightest result. You may see a bit of steam rising from the hair. Don't worry — that's the heat protectant evaporating, not your hair getting fried!

Repeat until you've done it to all your hair. When you're done, wear it down or style it however you want! We recommend a sleek, high ponytail, which always looks amazing with ultra-smooth, pin-straight hair.
How to Curl Your Hair with a Flat Iron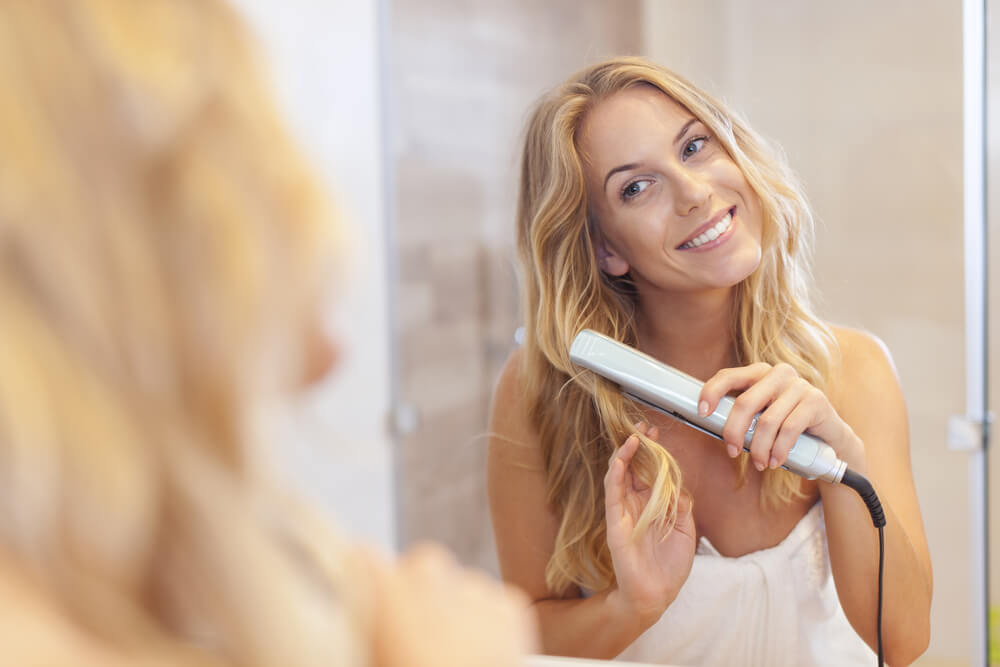 Now, using the same flat iron, try out a curly texture. This is how you do it, step by step:
Just like before, detangle your tresses and apply some heat protectant to your hair.

Grab a one-inch section of hair. Clamp your flat iron down wherever you want the curl to start.

Then, slowly but steadily, twist the straightener so that it's pointed at a 45 to 90-degree angle. A smaller pivot will give you loose, beachy waves. Meanwhile, a bigger twist will give you tighter, more springy curls.

Glide the flat iron down the rest of that section of hair. If you want a tighter curl, move the flat iron slowly. For a loose, more relaxed texture, you can run it down your hair a bit faster. If you're

styling face-framing bangs

, you might want to go for the loose, laidback waves. When you let go and all the hair in that section passes through it, you'll find a perfect curl or wave.

Repeat across all areas of your hair until you have gorgeously curly or wavy tresses to flaunt! If you end up with curls that are tighter than you anticipated, shake your hair out a bit with your fingers to loosen them up.

Spritz on some of the Nubi Styling Spray to lock in those beautiful curls. This spray will help them keep their shape while adding extra shine to your locks.

Wear your hair down or put it in an updo or chignon. The curls and waves will give it a softer, more romantic touch.
Friendly Reminder to Moisturize Your Hair After Heat Styling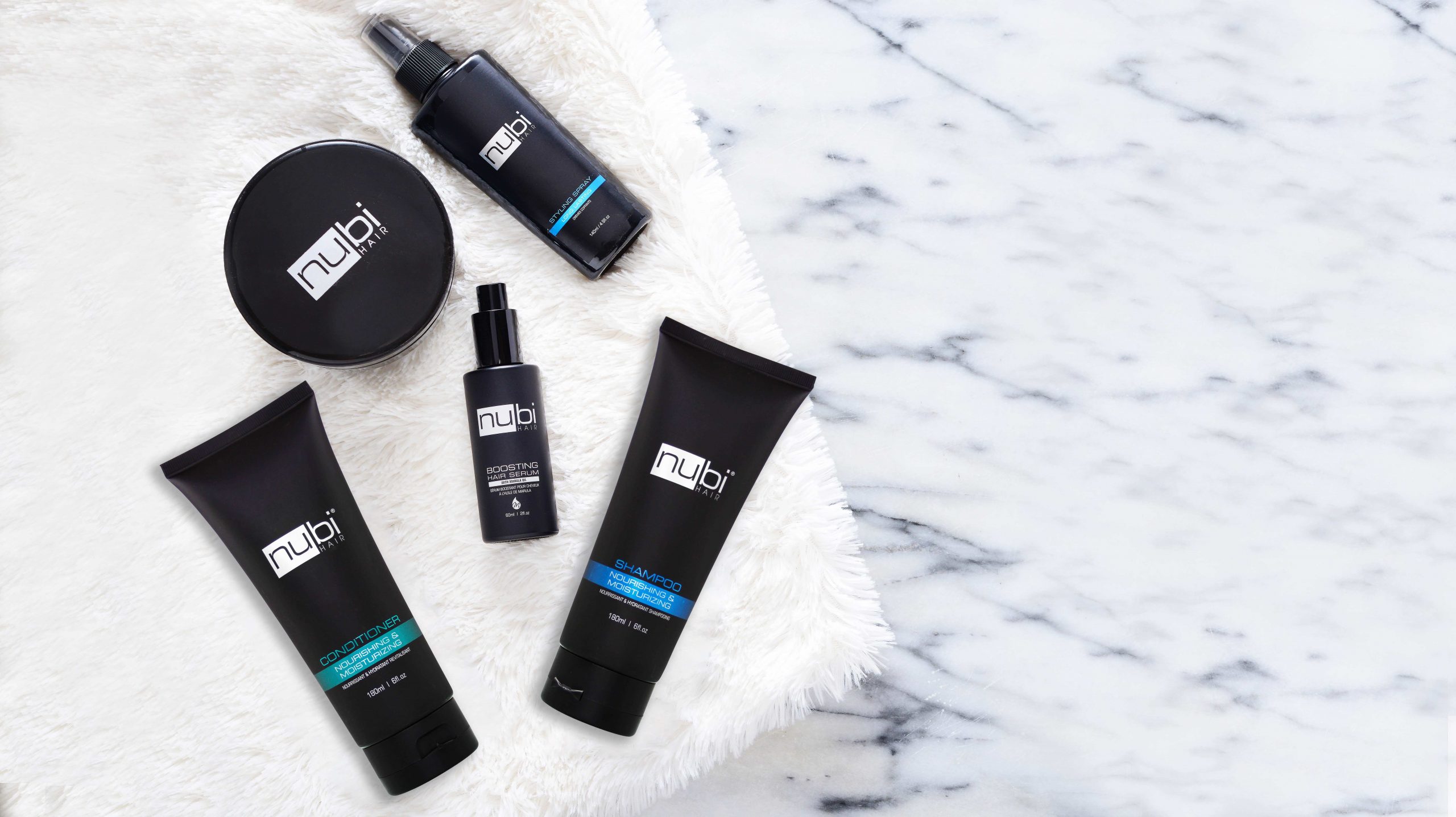 Before you get too excited about styling your hair with your new hair curler & straightener, remember that heat-styling can cause hair damage in the long run. The high heat levels can break down the proteins in your hair, leaving you with dry hair, split ends, and frizz.
If you plan on curling or straightening your hair daily with the Straight Up Ceramic Straightener, never forget to condition your hair with a moisturizing formula the next time you wash it. The moisture from the conditioner helps soften and smoothen the feel of the hair again, making it more touchable and manageable.
So, if you fall in love with heat-styling, make sure you incorporate the Nubi Nourishing & Moisturizing Conditioner into your hair regimen too. With the help of olive oil and plant proteins, this product can help hydrate and soften the feel of those tired strands, leaving them looking smooth and shiny again.
Conclusion
Want to save a few bucks by going for a multi-benefit heat styler that will serve as both a hair curler & straightener? Shop the Nubi collection and find the Straight Up Ceramic Straightener that you like best.
Because of its rounded edges and standard-sized plates, it's a dream for both straightening and curling your hair. This allows you the versatility to experiment with any hair texture you feel like sporting for the day. Curly, straight, wavy — this flat iron can do it all.
So, if you want that freedom to be adventurous with how your hair looks each day without breaking the bank, go for this two-in-one product instead of spending your hard-earned money on two or three different tools. It's well worth the investment, and your wallet — and drawer! — will be forever grateful.
Click here to browse more of Nubi's bestselling hairstyling tools.